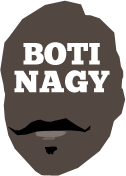 ---
Advertising opportunities available.
Please contact me.
---
Tips: United place Kings on throne
Tweet
MELBOURNE United last night handed arch rival Sydney Kings the regular season championship while keeping its own slim NBL playoff hopes alive by beating a depleted Perth Wildcats 77-67 in an open-roof extravanganza.
While the Wildcats remain without injured captain Damian Martin, the loss pre-game of Terrico White and two fouls on Miles Plumlee within the first 2:29 of the tip-off opened the door for United which barged on through.
That was despite Melo Trimble struggling, Shawn Long's 10 points on 3-of-10 shooting and David Barlow again just taking up space.
It was benchman Jo Lual Acuil who stepped into the breach with career highs of 15 points, 10 rebounds and four blocks (and six turnovers), being the frontcourt target United needed for Mitch McCarron to cut loose and for Chris Goulding to deliver 17 points.
Perth made its runs on the back of Nick Kay and Bryce Cotton, trimming a 15-point deficit back to five on a couple of occasions.
But with Plumlee hampered throughout by his foul woes and no-one else adding to the offence, Melbourne was able to eke out a win which may have been better than the final scoreboard indicated.
MELBOURNE UNITED 77 (Goulding 17, Acuil 15, McCarron 12, Kidd, Long 10; Acuil 10 rebs; Ili, Trimble, McCarron 3 assts) d PERTH WILDCATS 67 (Kay 23, Cotton 21; Kay 8 rebs; Norton 4 assts) at The UN, Melbourne Arena. Crowd: 6,355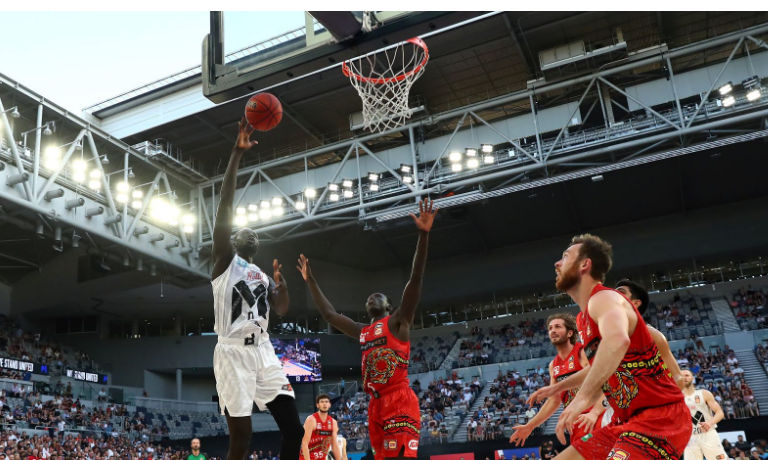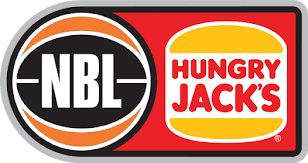 THIS WEEK...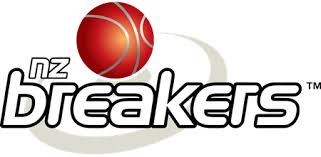 V

THE 36ers are a good team on their day but unfortunately for Adelaide fans, their days are few and far between. In Auckland, the fate of one of these two teams - both on 11-13 records - will be decided definitively and chances are it will be the Breakers advancing back into playoff calculations. Even key Sixers players such as Daniel Johnson, Jerome Randle and Eric Griffin have battled for consistency and no-one else has regularly stepped up in their wake. With so much riding on this, Scotty Hopson, Tom Abercrombie, Finn Delany and Co will finish this with smiles.
ILLAWARRA at CAIRNS
Unbelievable as it seems, Illawarra is 3-0 over the Taipans this season, including a win in Cairns. Much has changed now, of course, with the Hawks languishing in the bomb shelter and the Orange looking forward to a return to the playoffs. LaMelo Ball has returned to the US and there are problems with Hawks club ownership and the NBL. This isn't a good time for Hawkheads while in contrast, Cairns now has a definitive statement to make and this is the match it will do it in. Unless, of course, the Taipans really are Illawarra's bunnies. (Which they aren't any longer.)
MELBOURNE at BRISBANE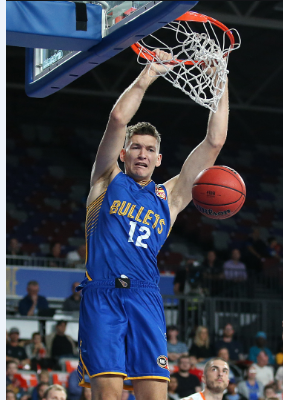 MELBOURNE's shock win over Perth last night has brought its record back to 12-12 and with the Bullets on 13-11, a United win in Brisbane would tie the clubs on 13-12. That makes this absolutely huge and now probably the most significant fixture of the round. Melbourne will be feeling good about what it achieved last night, even while misfiring. But Brisbane is on a five-win streak and with its lineup settled and rotations running smoothly, it is hard to see it losing at home and with so much on the line. Lamar Patterson and Will Magnay loom as serious challenges.
SYDNEY at PERTH
IT should have been the battle for the summit in Perth but with Terrico White out against United, last night's loss in Melbourne has consigned the Wildcats to second - or worse if they drop a couple on this final stretch. There are big "IFS" with this one, such as IF the referees allow Miles Plumlee and Andrew Bogut to play as big men in the block and not penalise them for being big, IF players setting screens that jar bones are not punished for their skill with fouls, IF the officials can distinguish between legal and illegal contact, and IF White plays, we might have a bona fide Grand Final preview. So much hinges on the three wise men - three blind mice? Your choice - that it is scary. All things being equal and White plays, Perth wins. And someone other than just Nick Kay will hit a few 3-pointers.
NEW ZEALAND at ILLAWARRA
WITH the post-season possibly still at stake for the Breakers, beating Illawarra in Wollongong should be a formality. The older Hawks are only playing now for future contracts and the young ones are relishing playing time but making those occasional rookie-type mistakes as you might expect. They're having a fair go though, and that's all home fans should require - seeing energy and effort. In-form Jarrad Weeks returns to the place which gave him his first legit opportunity as the New Zealand team looks to complete a winning weekend double.
SOUTH EAST MELBOURNE at ADELAIDE
THIS most likely will be a "dead rubber" in Adelaide with South East Melbourne's post-season shot and the 36ers now likely to be out of any distant playoff picture. But there remains the "Mitch Creek Factor" with the longtime former face of the 36ers always keen to do well in the city that loves him. And he did have a late chance to pinch the game in Adelaide last time but came up slightly short. Adam Gibson also was a killer on that night but now is unlikely to wield similar influence. At home and with a big crowd to please, maybe the 36ers get the nod for a win.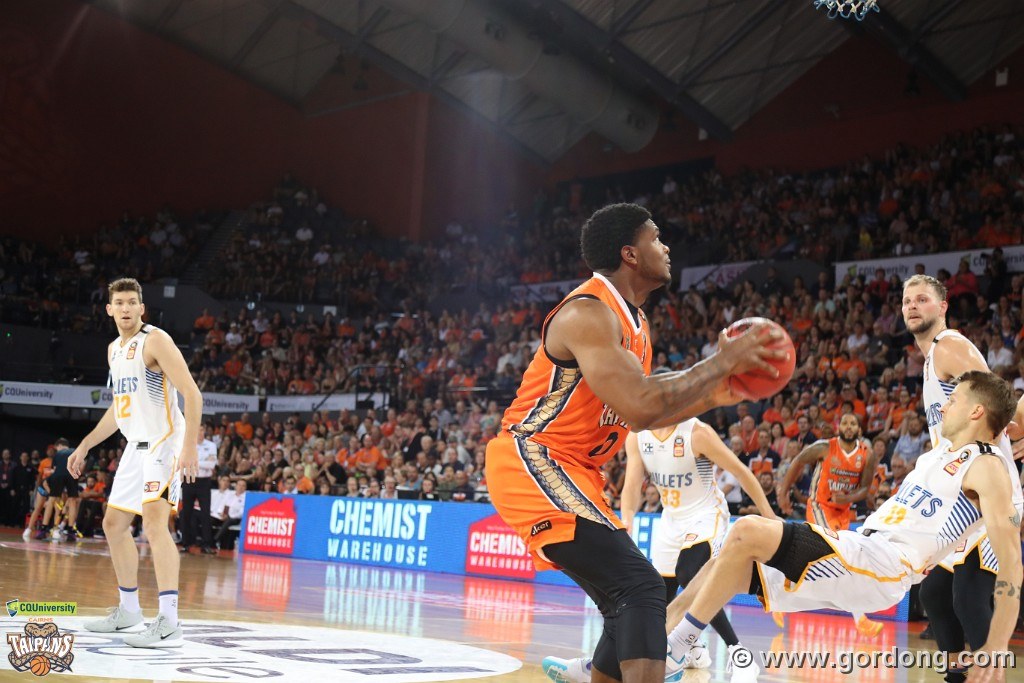 * * *
THIS WEEK...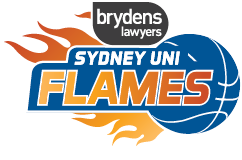 V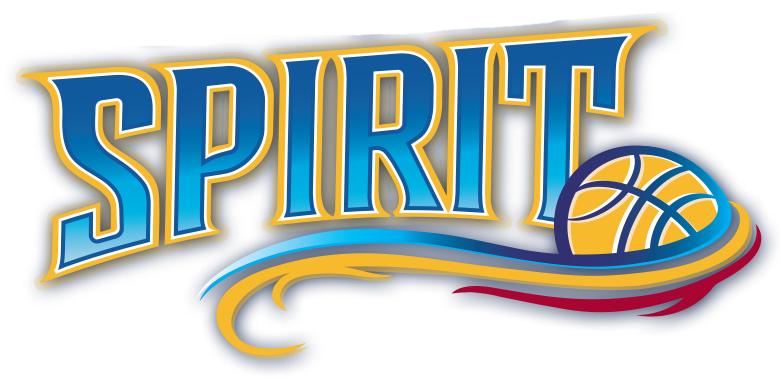 THE Flames have come through the week unscathed, meaning no additions to their injury list. Ending their home season with a win in Sydney would be a giant-sized boost for Katrina Hibbert in her maiden WNBL season and last-placed Bendigo presents the opportune opportunity. Of course, the Spirit can get out of the whine cellar with a win here and another in Townsville so they will be up for the battle. But maybe this last time Sydney digs deep and finds the formula for a win.
PERTH at ADELAIDE
THERE's little riding on this other than the reputation of Perth coach Andy Stewart. For the Lightning, at home in Adelaide for the last time this regular season, they will be looking to recapture form that went AWOL last round, prompted by the twin absences of Lauren Nicholson and Nat Hurst, plus the foul problems Kathryn Westbeld experienced. This game represents a golden chance to run back into form, containing Katie Ebzery and Marena Whittle two keys, Lauren Mansfield also always keen to do well when back home.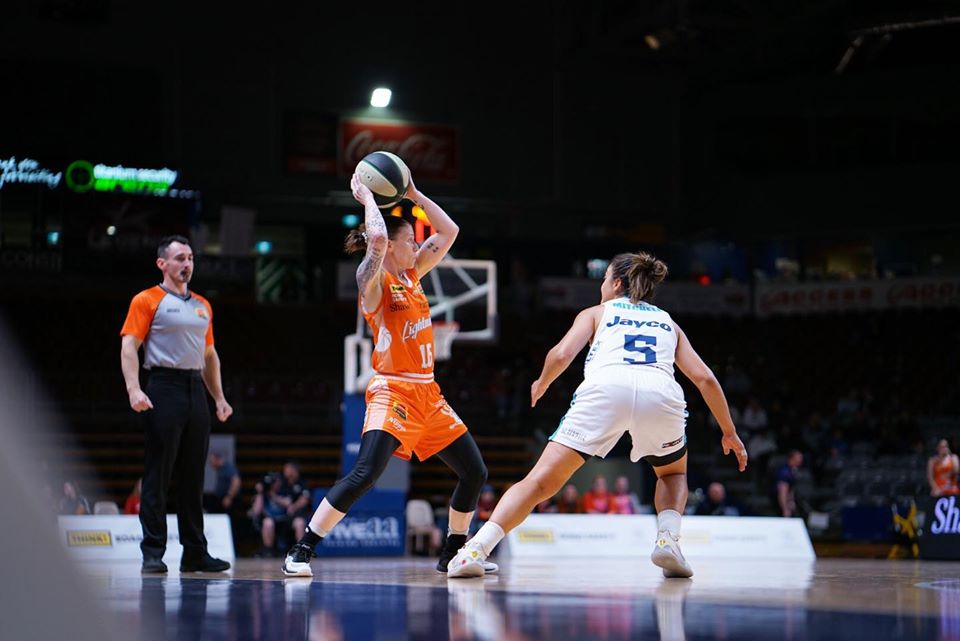 ADELAIDE at CANBERRA
LAST season's Grand Finalists go at it again to close the 2019-20 regular season in Canberra where Lightning playmaker Nat Hurst is an icon of the Capitals' history. Nicole Seekamp will have her hands full with livewire international guard Olivia Epoupa and the interior battle between Brianna Turner and Marianna Tolo should be a gem as well. Kelsey Griffin improved with both outings last round and will be the wildcard posing defensive nightmares for Adelaide. The Caps can grab second place and semi final advantages by winning here, sufficient motivation for success.
BENDIGO at TOWNSVILLE
THE loser of this will occupy the 2019-20 WNBL bomb shelter, hardly desirable and cause for plenty of genuine motivation. Townsville has come back to earth now and Bendigo never left it so there's a bit at stake. How the Spirit rebound from their game in Sydney may be a factor but shouldn't be, former Opals point guards Tessa Lavey and Tess Madgen with their last chances to push their cases for Olympic consideration. Kelly Wilson, Gabe Richards, Carley Ernst, Shyla Heal - Bendigo has some weapons but at home and with their season spent, maybe the Fire rages one last time.
PERTH at MELBOURNE
THE Boomers will hit the ground running - with or without injured import playmaker Lindsay Allen - because only a win can help them claim second place over Canberra. And even a win will not be enough if the Caps cap Adelaide. But without the win over Perth, Melbourne absolutely finishes third so that is something on which Guy Molloy's charges will not compromise. For the Lynx, this is the end of the road, figuratively and literally, and what a way to finish if they could spoil the Boomers' plans. Sadly for Perth fans, that definitely looks most unlikely.
SYDNEY at SOUTHSIDE
A 17-4 win-loss season, the regular season championship and homecourt playoff advantages for the rebranded former Dandenong Rangers would be quite the coup for Southside and its genial owner Gerry Ryan. Sydney, with a hospital ward full of key player injuries will likely have spent all of its energies on its last home game and after what the Flyers showed last round against Adelaide, there's little reason to tip against them. The Flames will have no answers for Mercedes Russell and Sara Blicavs, while Bec Cole and Leilani Mitchell should flourish. This game should even allow the Flyers to get some much-needed minutes into their benchies with an eye to the playoffs.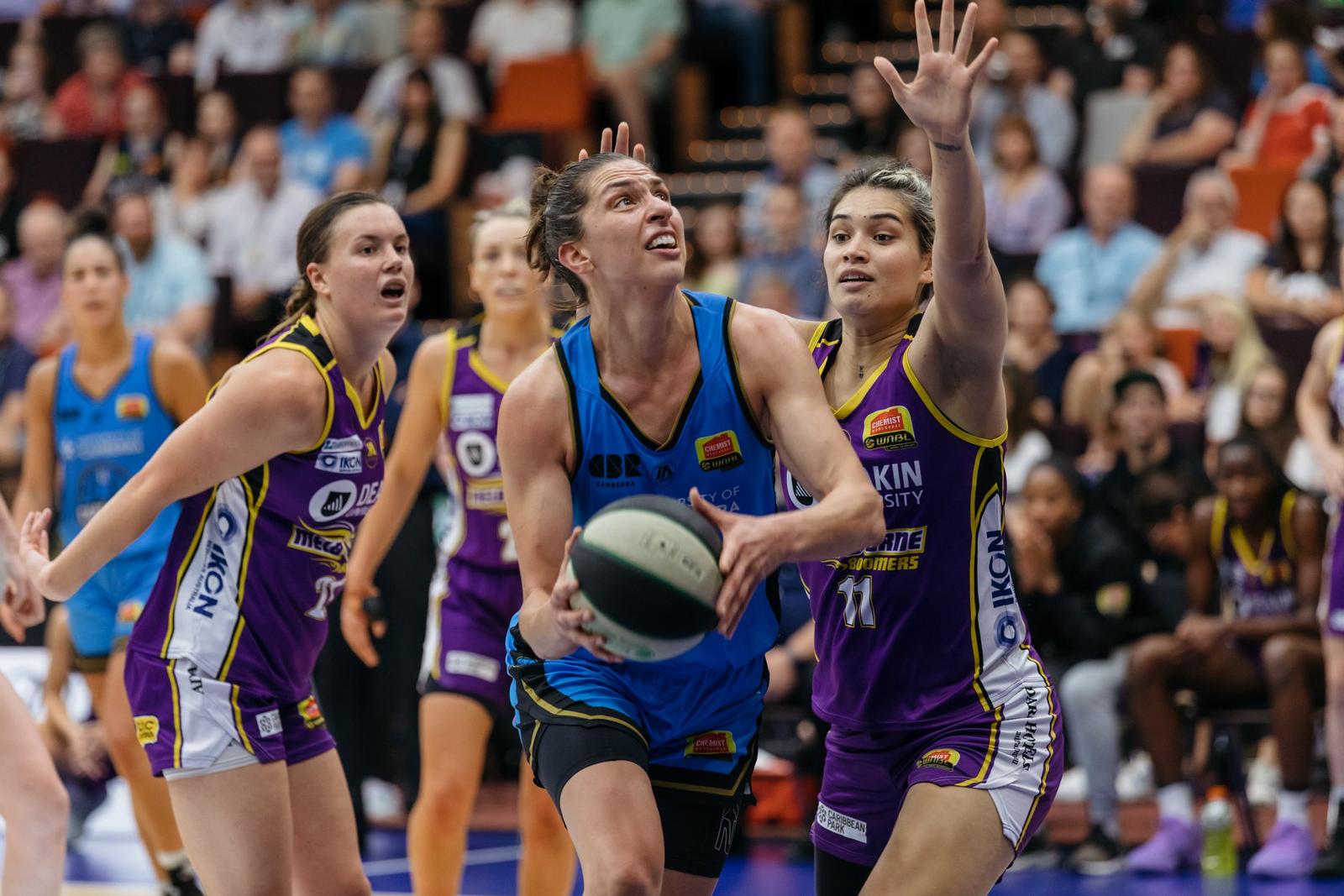 * * *
CAN YOU PICK 'EM?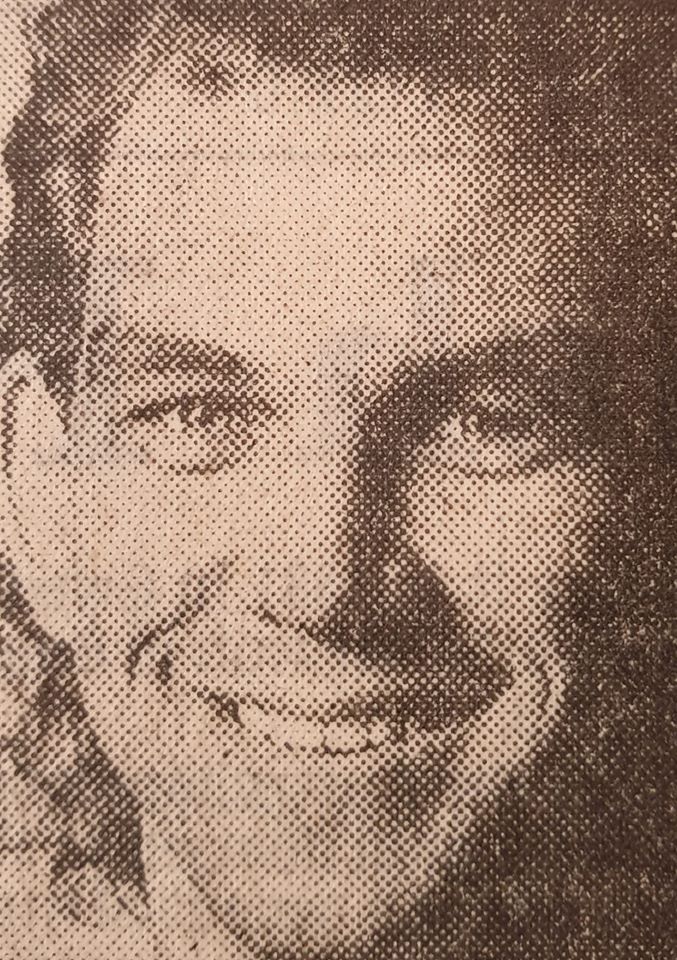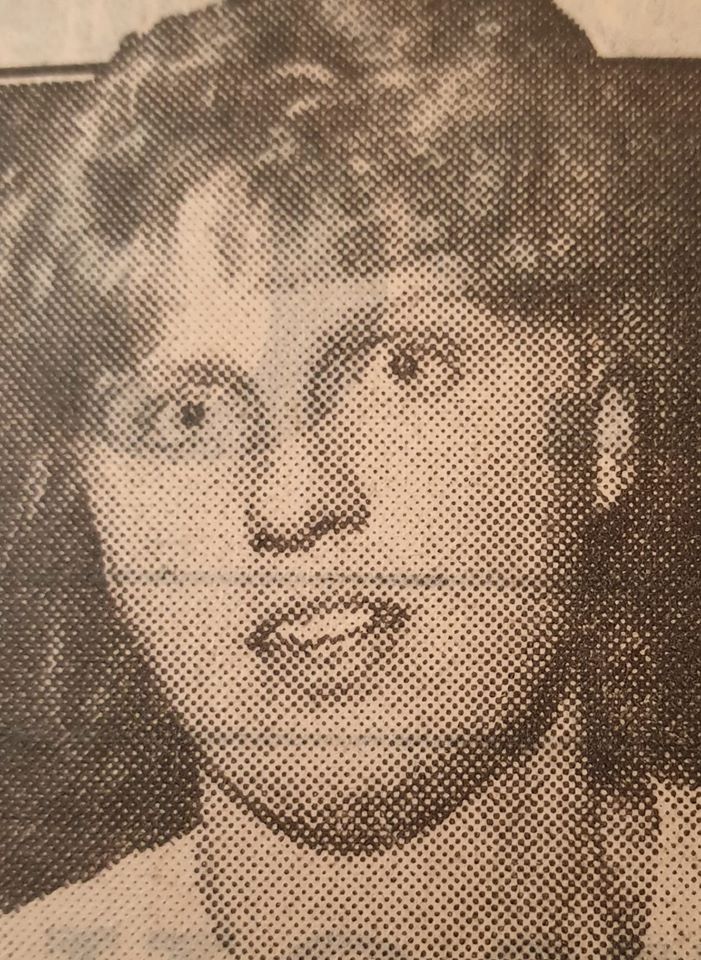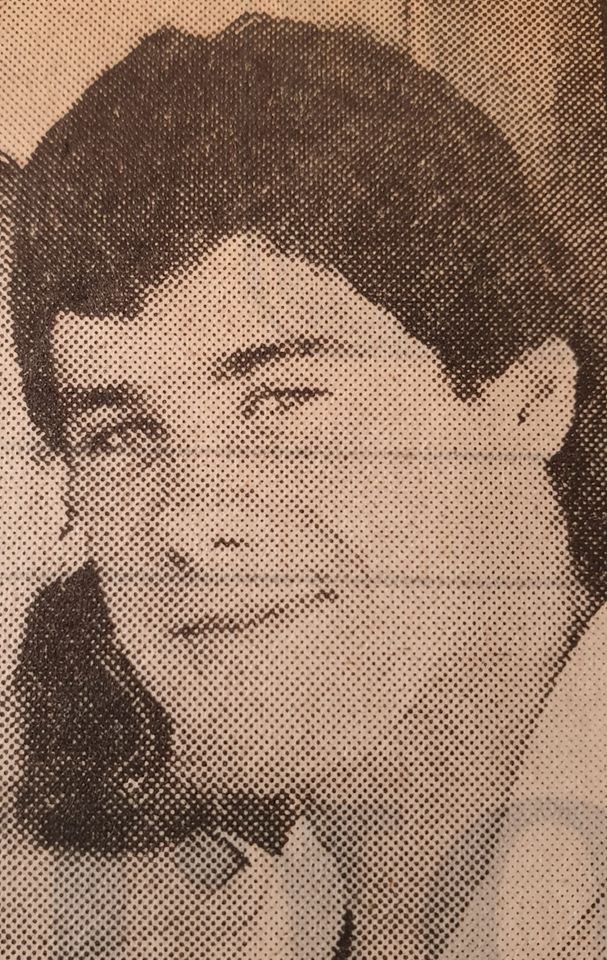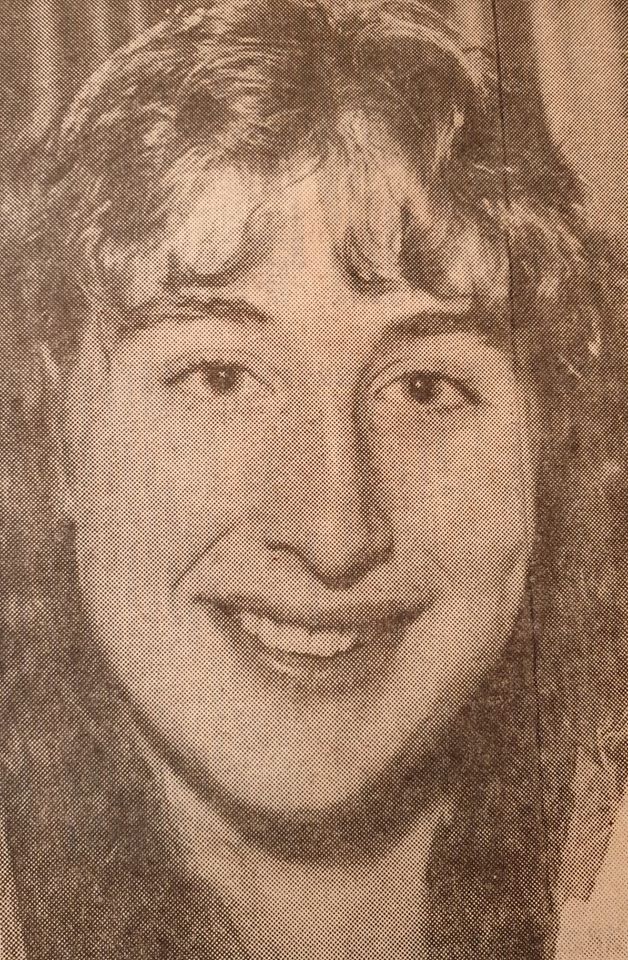 Answers next week. Last week, below:

L-R: Andris Blicavs, Jill Hammond, Tony Barnett, Cheryl Chambers