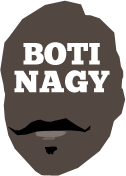 ---
Advertising opportunities available.
Please contact me.
---
Tips/Rankings: Here comes the Fire!
Tweet
TOWNSVILLE faces a challenging WNBL double and South East Melbourne unveils an interim NBL import in this week's round of national action, our Power Rankings also up for both leagues.
As Adelaide and New Zealand have yet to play an NBL game this season (no-one can consider what Adelaide did against Sydney to be a game), obviously there are minimal rankings implications, preseason form never anything to go by.
Both have tough doubles this round, the 36ers opening at their new home of Adelaide Entertainment Centre before going to Wollongong to tackle Illawarra, and the Breakers playing an away/home round against Sydney.
The Hawks start the round against South East in Melbourne, with the Phoenix unveiling Jeffrey "Jaye" Crockett for injured Tai Wesley.
The WNBL's Fire cop a tough Round Two test against Adelaide and Canberra, last season's Grand Finalists. They get the Lightning at home though and probably still down Crystal Langhorne. Backing up against the Caps in Canberra will take some doing.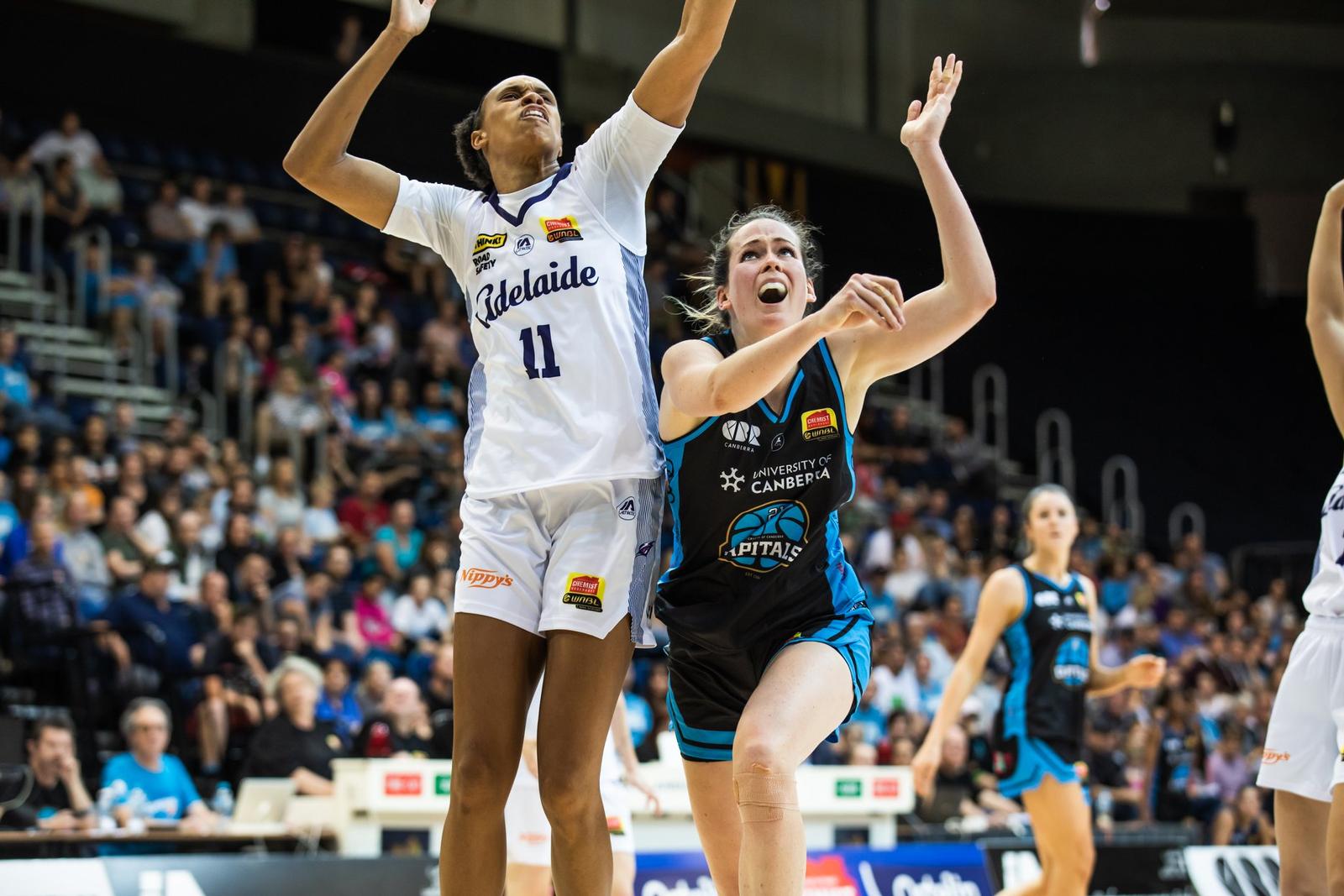 * * *
NBL RANKINGS This Wk-Prev (Record)
Unranked BREAKERS
8 (4) 36ERS 0-1: God awful against Sydney - you just want to forget it happened. Who knows?
7 (9) TAIPANS 0-3: Familiar start won't get any easier on road against champ and top seed.
6 (7) HAWKS 1-2: Can split tough double on road to Phoenix, home to 36ers, but dubious.
5 (5) BULLETS 2-1: Would love to spoil the party in 36ers first home game at Ent.Cent.
4 (3) UNITED 0-2: Played great against Wildcats in Perth so must be a chance at home.
3 (2) KINGS 2-0: Home/away double V Breakers has its pitfalls but sweep is on cards.
2 (6) PHOENIX 2-0: Should have few issues taking care of Hawks and settling Crockett.
1 (1) WILDCATS 2-0: United paid for not playing full 40 minutes. So will Cairns.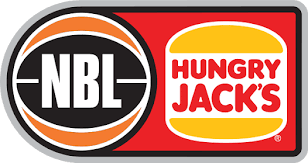 THIS WEEK...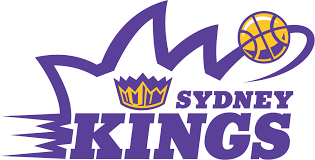 V
AMAZING what a difference Tom Abercrombie makes to the Breakers, as shown by the club this week extending his contract to the end of 2022. New Zealand opens its NBL regular season chasing Sydney's huge scalp in Sydney, the Kings pocketing wins over Cairns and Adelaide but both were expected. Now comes a more serious challenge. Are Casper Ware, Andrew Bogut and Co. up for the task? You bet.
CAIRNS at PERTH
ALREADY earmarked as the Team Least Likely and down 0-3, is there anywhere the Taipans would rather be than in the home of the champs? Yep, you bet - anywhere at all, including Beirut! But that's not where the programming Gods have sent them and there's nothing surer than Nate Jawai's customary return visit to where he won an NBL championship ending with the customary result - a Wildcats blow-out.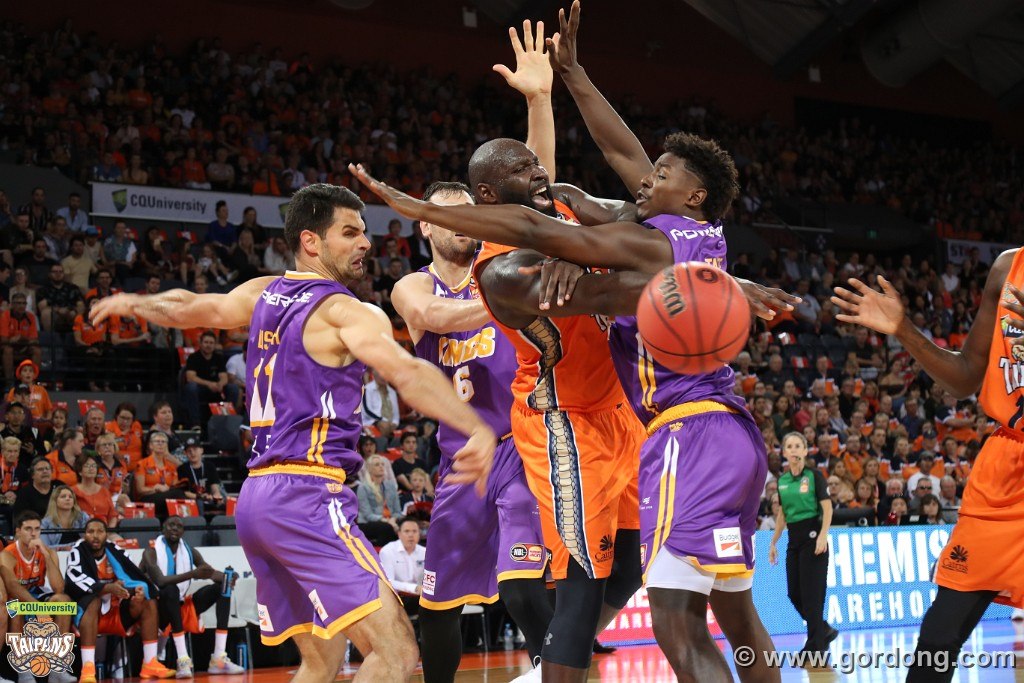 SURROUNDED: Nate Jawai shouldn't expect any less defensive pressure in Perth.
BRISBANE at ADELAIDE
THE 36ers are expecting a record attendance for their first home game at the Adelaide Entertainment Centre but on what they have shown so far, the venue will be the biggest attraction. Like the Sixers did when Perth first moved into RAC Arena and upset the party by winning, Brisbane will have the same intent as Nathan Sobey chats to Matt Hodgson en route about what reception he can expect. At their new home for the first time, you have to tip Adelaide but believe me, it's done with zero confidence just now. Bullets fans, punt on your team.
ILLAWARRA at SOUTH EAST MELBOURNE
THE Fire Pit can expect to be smoking some de-feathered Hawks as the Phoenix add Jaye Crockett to their ranks to cover Tai Wesley's absence, and LaMelo Ball gets to experience home-cooking Phoenix-style. Unquestionably Tim Coenraad accidentally breaking the nose of teammate and United championship-winner Josh Boone last week led to a shortened Illawarra "bigs" rotation and suited AJ Ogilvy to a tee. He should again be an asset against the Pineau-Benson combination and the Roberson-Brooks matchup also should be fun. But joy is what the Phoenix should have here.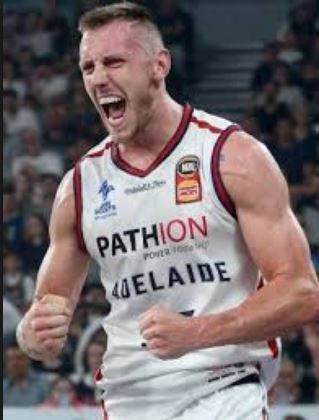 Mitch Creek (right) played 197 NBL games for Adelaide 36ers, becoming the face of that club before they burnt the bridge and he headed to the NBA. Now back and leading the team from basketball's heartland, South East Melbourne Phoenix, he hits Game #200 in this one against the Hawks. A great example for kids everywhere, he has earnt everything he has achieved.
SYDNEY at NEW ZEALAND
THE loser of their opening bout in Sydney has the opportunity to make the quick adjustments to maybe reverse the result in Auckland where Breakers fans will get to see "Director of Basketball" Dan Shamir in action for the first time, proving no-one truly needs a so-called "coach". If the Director gets it right, New Zealand can bring off the upset at home but I'm still more confident just now that Sydney has the game, depth and savvy to go 2-0 over the Breakers. Question without notice: If NZ doesn't have a great year and Shamir is released, will the compilation footage of the season be the director's cut?
PERTH at MELBOURNE
HOW exciting was United when it travelled across the country to face the Wildcats in the west in Round One? It took a typical Terrico triple to pinch the win for Perth after Melbourne, down Prather, Barlow and Goulding played so well for all bar that fateful final 12 seconds. Will the story be any different on Sunday in Melbourne when you add the flying-factor, United en route home after today's clash with those other (NBA) Kings in Sacramento? Sadly for United, I'm tipping it may play a role in Perth winning in this hostile environment. But never discount United's heart.
ADELAIDE at ILLAWARRA
TRADITIONALLY the 36ers have had their problems in Wollongong, whether it has been the home team's ability to weather Adelaide's running game or whether it has been playing on the most slippery and dangerous decals in the NBL. Kevin White and Jerome Randle head into the Sandpit for what should be unpleasant receptions for differing reasons and a key here will be whether it is Eric Griffin or AJ Ogilvy (below) who get into early foul trouble. Brooks v Randle looks like fiery fun too. While where this Adelaide team is going is promising, it very much still is a work-in-progress and Illawarra should get the jump here.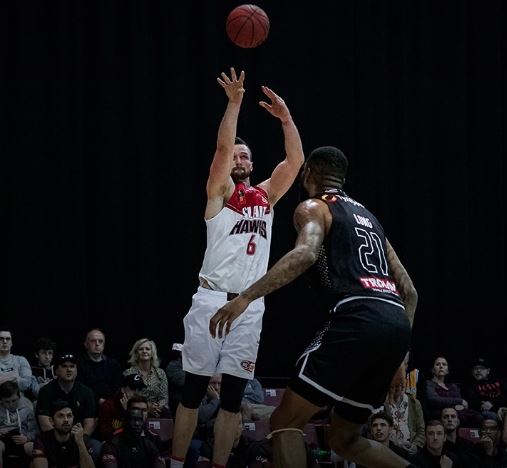 * * *
WNBL RANKINGS This Wk-Prev (Record)
8 (7) FLAMES 0-2: At home, need to get going but Southside could not be a tougher ask.
7 (8) SPIRIT 0-1: Have a chance to reverse home loss to Boomers, then Perth. Ouch.
6 (6) FIRE 0-1: Regain Bishop for tough double against Grand Finalists but should split.
5 (4) BOOMERS 1-0: Only need to reproduce last week's road form to go to 2-0.
4 (2) LIGHTNING 1-1: Townsville will be a tough trip, especially if Langhorne is out.
3 (3) FLYERS 1-0: Big challenge tonight against Perth before chasing another W in Sydney.
2 (5) LYNX 1-0: On target to secure at least a road split this round and road wins are gold.
1 (1) CAPITALS 1-0: Got the job done again last week and with Tolo back, a W on the way.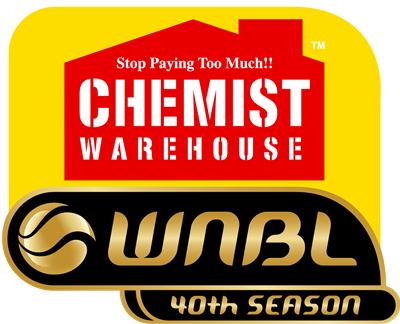 THIS WEEK ...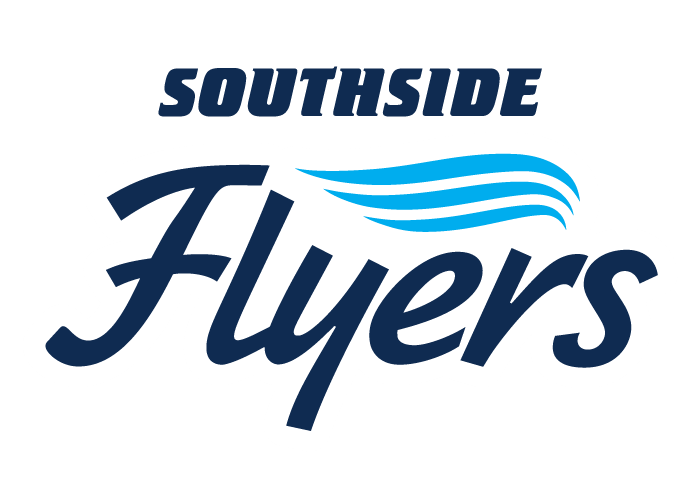 V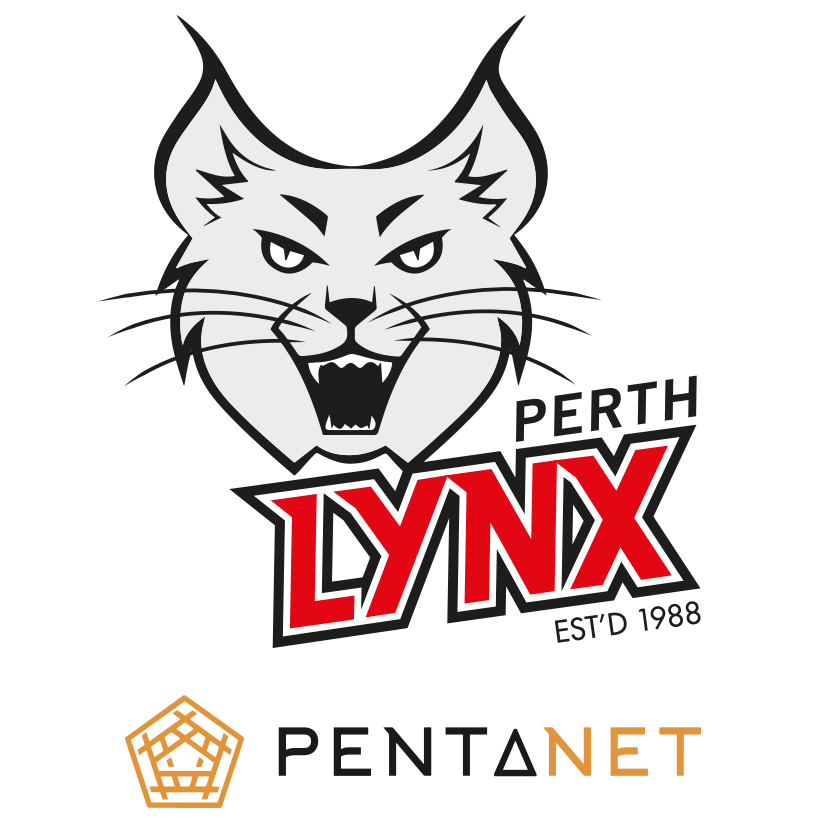 THE one-game winning "streak" ends abruptly tonight for one of these playoff-contending teams and, right now, homecourt advantage at The Hangar for the Flyers seems to be a compelling factor to favour Southside. In what easily could be the round's best game, Perth will need to get bench production to keep up with the depth at Cheryl Chambers' disposal.
ADELAIDE at TOWNSVILLE
WITH impressive import Crystal Langhorne most likely still missing from Lightning's lineup and Abby Bishop back for Townsville, expect the Fire to grab their first win of the season and keep fans at the Firehouse optimistic about what this season could yet bring. With Shannon Seebohm coaching and Tess Madgen also a factor, the Fire still feel a little like "Adelaide Lite" but Chris Lucas' crew can expect a hot reception in his former stomping ground.
SOUTHSIDE at SYDNEY
DESPERATE to get a number in the W column, Sydney simply must get a win here because 0-3 starts to become a deepening back marker in the sprint to the playoffs. Colleen Planeta and Alice Kunek are working hard offensively but the Flames need Tahlia Tupaea to step up and Alex Wilson to get here eye in. Otherwise, Southside will grab a coveted road win and further add to their inspired "new beginning".
BENDIGO at MELBOURNE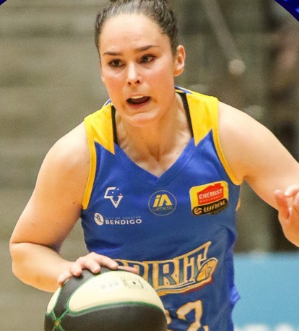 IF the Spirit could not get the job done at home in Round One, it is difficult to see how they can reverse it in Melbourne's backyard. Only a spot of complacency on the Boomers part can open the door for the Spiritwho will again expect a lot from playmaker Kelly Wilson (pictured). Abbey Wehrung is another who can offer more than she did last round. But that Ezi Magbegor-Cayla George combo, plus Lindsay Allen all spell trouble for Bendigo and a 2-0 start for Melbourne.
TOWNSVILLE at CANBERRA
MARIANNA Tolo's expected return to the Caps' lineup from injury makes this more interesting. Tolo and Abby Bishop most likely will be battling it out for the five spots in the Opals' Tokyo Olympic team so any matchup between them has ramifications beyond the WNBL. Townsville would almost need to play the perfect game to unsettle the Caps in Canberra, and the Fire still are a long way from that.
PERTH at BENDIGO
LET'S be frank, Perth is going to be a Final Four contender this season while Bendigo looks likelier to be a Fallout Four team, so with both clubs already playing this round, barring injury,the Lynx must start favourite. Just the backcourt combination of Opals regulars Katie Ebzery and Lauren Mansfield spells issues for Bendigo who will need Kelly Wilson and Tessa Lavey on song. Lavey and Ernst again get to play a Perth team they left for greener pastures. They will regret that again after this one.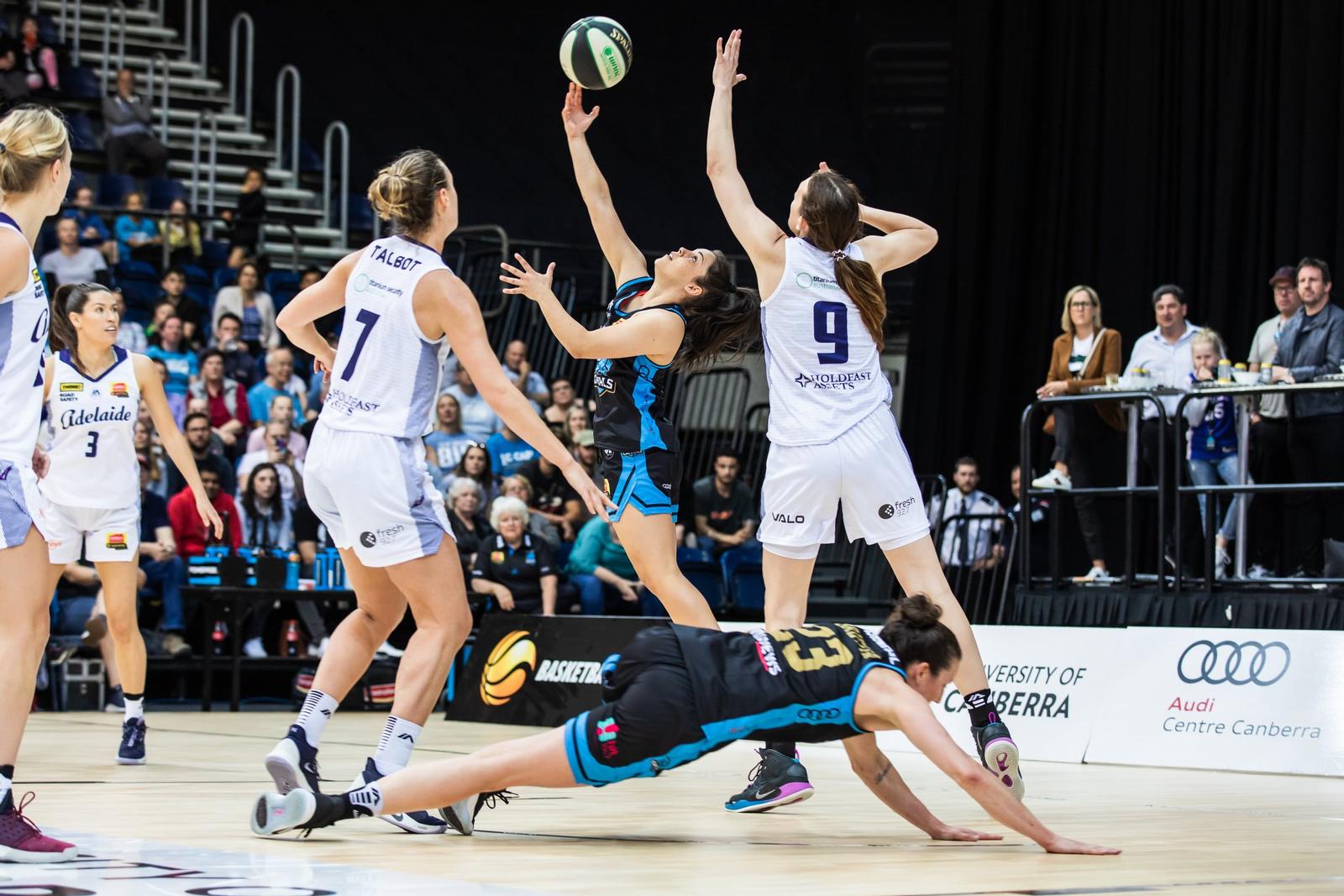 SLIPPERY FLOORS? No-one wants to accuse the Caps of flopping but geez they do fall over a bit.