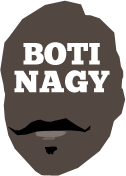 ---
Advertising opportunities available.
Please contact me.
---
To tell the truth...
Tweet
TO tell the truth, it often amazes me how loosely our esteemed established media can be with fairly straightforward facts.
This week in Adelaide, where in one newspaper report the 36ers stayed "unbeaten" in their NBL preseason with a win over Cairns Taipans, Perth Wildcats fans would have been scratching their heads.
As in, "if it is preseason, don't the Wildcats' 100-61 and 84-66 wins in WA earlier this month count anymore"?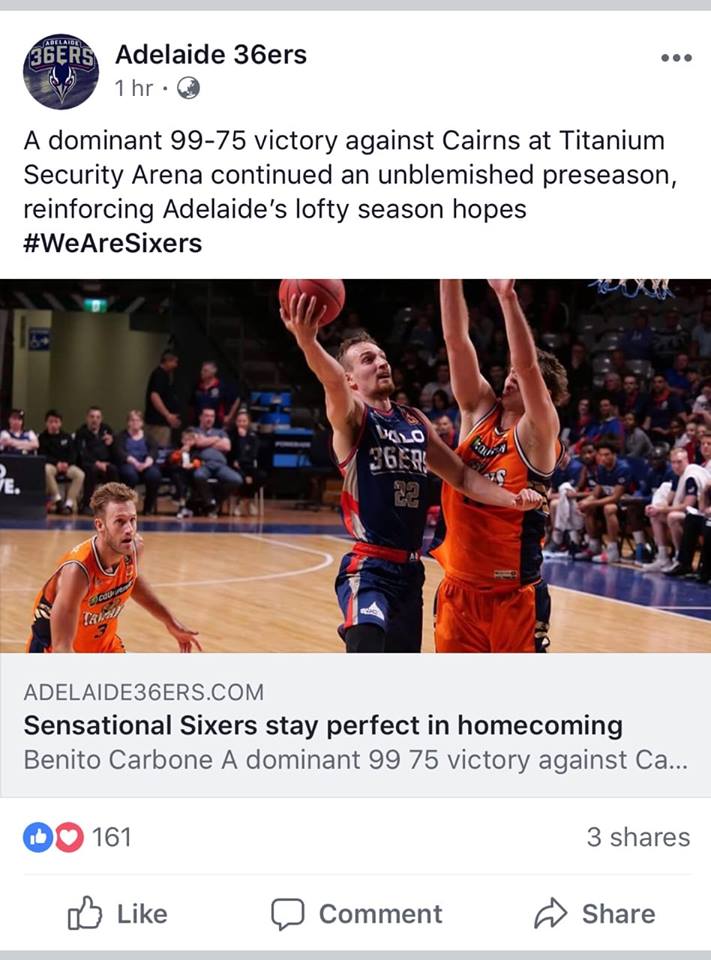 Guess not!
* * *
Meanwhile, Anthony Moore is stepping away from the role as CEO of Basketball Australia.
The good news?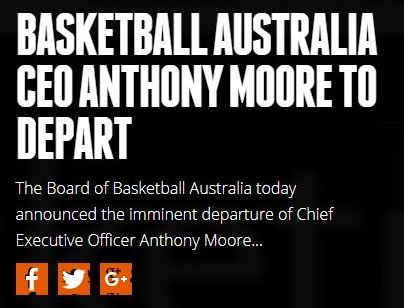 Judging by BA's past interpretation of the word "imminent", Moore probably won't actually leave for about three more years…
* * *
When in doubt, if you're Brisbane, recruit from Cairns!
Injuries to Matt Hodgson and Will Magnay have prompted the Bullets to bring in two-year Taipans import Nanna Egwu.
That follows a holy host of others from the Orange to make it to the Queensland capital.
Mitch Young and Shaun Bruce are back in Cairns now, the former with a roster spot and the latter helping out at training.
Travis Trice (below) - another Cairns-to-Brisbane boy - meanwhile did well leading the USA to wins over Uruguay and Panama in FIBA's Americas zone this month.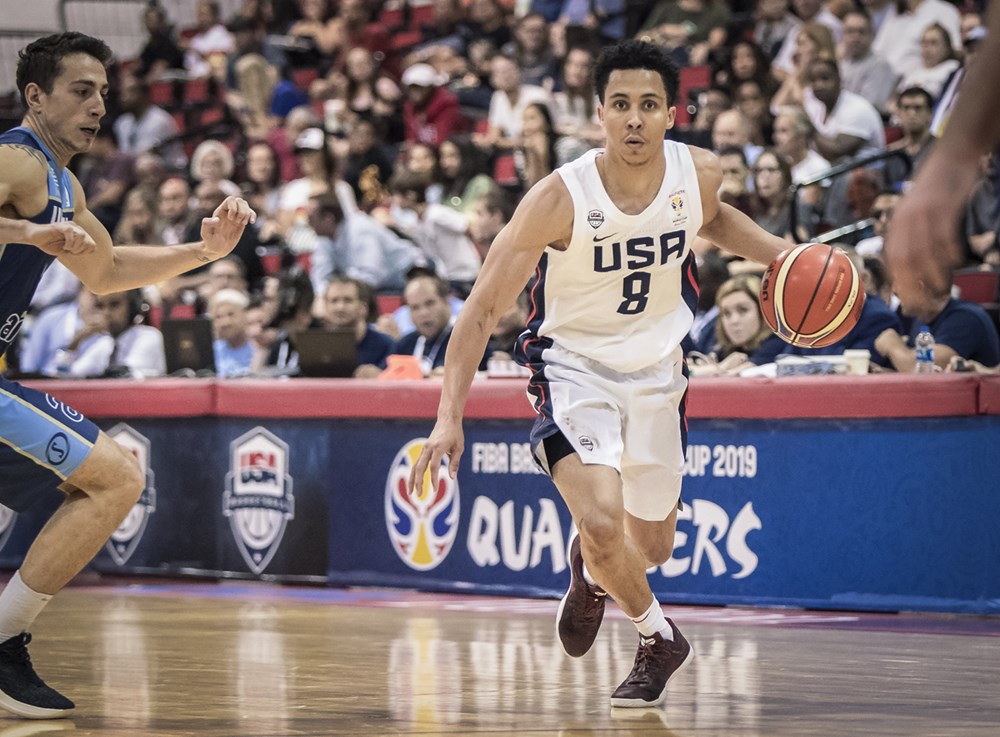 In 21:52 of action in the 114-57 win over Uruguay, he had 9 points on 3-of-7 shooting, 7 assists and 2 steals. In the 78-48 win in Panama, it was 8 points on 3-of-6, 2 boards and 2 assists in 21:34.
* * *
FIBA has caught up with former 36ers stalwart Mitch Creek with a feature here.
Let's hope, like many of our NBA players have stated their intention to conclude their careers at home in our NBL, Creek eventually feels the same.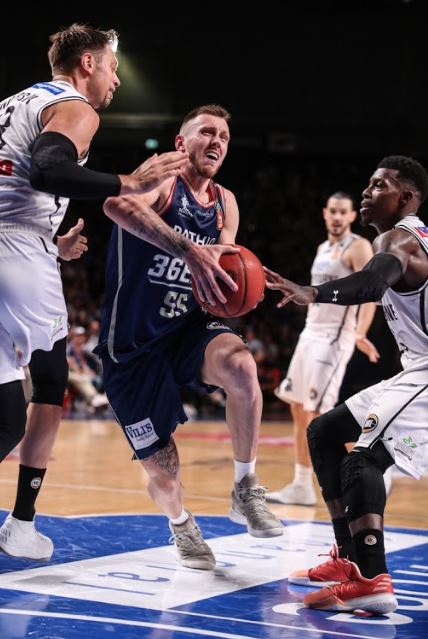 * * *
Psst, just for the record, Adelaide's preseason record is 5-2.
And the final score in the Lightning-North U16 Boys game was 75-77.
* * *
WNBL megastar Suzy Batkovic has formally announced the 2018-19 season will close the door on her unprecedented stellar career.
A record six-time MVP and five-time WNBL champion, Batkovic is one of the genuine greats of our game.
(But no, there's no truth in suggestions Townsville already has earmarked Nat Burton to replace her in 2019-20!)
Check this record for The BATGIRL:
WNBL Games: 334 (1996-2018-19)
WNBL All*Star Five: 2010-11, 2011-12, 2012-13, 2013-14, 2015-16, 2016-17, 2017-18.
WNBL MVP: 2011-12, 2012-13, 2013-14, 2015-16, 2016-17, 2017-18.
WNBL Championships: 1998-99 (AIS), 2000-01 (Sydney Flames), 2014-15 (Townsville Fire), 2015-16 (Townsville Fire), 2017-18 (Townsville Fire).
European Championships: 2002-03 (Valenciennes – France), 2003-04 (Valenciennes – France), 2003-04 (Valenciennes – Euroleague), 2008-09 (Cras Basket – Italy).
Olympic Games: 2004 (Athens – Silver), 2008 (Beijing – Silver), 2012 (London – Bronze).
FIBA World Cup: 2002 (China – Bronze).
Yes. Even David Andersen is impressed with that.