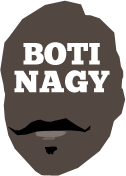 ---
Advertising opportunities available.
Please contact me.
---
Too late to have a beer with Duncan
Tweet

BRISBANE has sacked NBL coach James Duncan and installed Bullets GM Sam Mackinnon to interim lead the troubled, troubling and under-performing outfit through the immediate future. Sure, the club played nice by saying it "parted ways" with Duncan, 45, but he clearly paid for the team's general lethargy.
And Duncan's comments suggesting he would like to have finished the job he started in Brisbane, made the club's "mutually agreed" commentary typically hollow.
Duncan clearly was made the scapegoat after going 10-18 last season and 0-5 this season before two wins over hapless Illawarra and a luckly escape against Tasmania were compounded by another fadeout against Cairns.
The truth though seems to be the acquisition of NBA championship-winner and multiple Olympian Aron Baynes to play alongside fellow Tokyo Games Bronze Medallist Nathan Sobey, raised expectations of championship contention.
But again, the Bullets imports, if available again right now would not be pursued by any other NBL club, Baynes has been playing as though still deep into rehab for injuries sustained in Tokyo and Sobey also has not looked 100 per cent.
The team has not so much been underperforming as simply not being very good.
When you're turning to Jason Cadee at 31 to now start for you instead of providing the impact he does have off the bench, you are in trouble.
Mackinnon quickly will realise the coaching hotseat is not so much a sofa as an electric chair that regularly gets plugged in after a succession of unexpected losses. Coaches are comfortable collateral.
Whether Duncan was good, bad or otherwise, the team on court has at times been listless, undisciplined and directionless, and the buck has to stop somewhere.
Tasmania last season and again this year, along with New Zealand and Cairns have shown how quickly a house can be put back in order with solid and consistent direction.
The Bullets largely have been stumble-bums since the club returned to the NBL after its hiatus and unless it can find a complimentary import and some genuine form for Baynes - who, if fit, should deliver 25 and 10 every night - it will only occasionally rise to the occasion.
The rest of the time, Brisbane will be keeping an eye on Illawarra and hoping the Hawks never get their birdcage droppings together either.