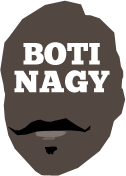 ---
Advertising opportunities available.
Please contact me.
---
TOTW Rd14: Finally back on a flyer
Tweet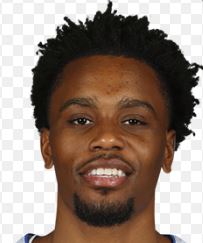 THEY started this NBL season with an improved lineup - on paper - compared to last season when the game's coaching GOAT, Brian Goorjian, dragged them back into playoffs, and they were very popular among pundits for a championship run. But as the season has worn on, Illawarra has looked worn out.
With intrastate rival Sydney finding consistent form at the same time the Hawks lost theirs, the Final Four make-up was starting to look like comprising Melbourne, Perth, South East Melbourne and the Kings.
Selfish play, rumours about a potentially toxic import, Goorjian overplaying the team's foreign content when it is players such as AJ Ogilvy, Isaac White, Emmett Naar and Tim Coenraad who really are part of the Illawarra, all started to surface.
Add to that the inconsistent play of star 2021 import Tyler Harvey and the Hawks' awful way of losing matches to bad decision-making and hero-ball individual antics, and the challenge was there for Goorjian to weave some magic.
Actually, just getting everyone on the same page to start with was looking enough of a challenge.
Sam Froling was still working his butt off in the keyways, Duop Reath a strong acquisition but the way Illawarra came apart and slipped from the Four looked telling, as did its inability to beat any other top four team.
That was three consecutive wins ago now, with the Hawks' most significant one a ripper road success over fellow finals wannabe South East Melbourne.
Tied at 18-18 after one quarter, then 33-33 at halftime, the Hawks received solid bench contributions which helped compensate Harvey going 0-of-8 for the match.
Justinian Jessup was another thriving in some key moments but the Hawks were in deep doggy doo when slipping 10 down midway through the third.
Time for import Antonius Cleveland. He burst into the game, driving the Hawks forward from defence, Xavier Rathan-Mayes joining in the fun, the pair with consecutive three-point plays that completely turned the match's momentum.
In fact Illawarra enjoyed a 25-6 run to seize control, weathering late 3-pointers by Mitch Creek and Ryan Broekhoff, some slick Xavier Munford moments and the Phoenix's overall desperation, to finally see Goorjian offer a satisfied (and relieved) fist-pump as the siren loomed.
This was close to the Illawarra we have been expecting and while Melbourne, Sydney and Perth all had solid wins worthy of consideration, none had the significance of this one.
That's why for Round 14, the Illawarra Hawks are our Team of the Week.

BASKETBALL ON THE INTERNET TEAM OF THE WEEK
Round 14 Illawarra Hawks
Round 13 South East Melbourne Phoenix
Round 12 Tasmania JackJumpers
Round 11 Sydney Kings
Round 10 Tasmania JackJumpers
Round 9 Tasmania JackJumpers
Round 8 Perth Wildcats
Round 7 Adelaide 36ers/Brisbane Bullets
Round 6 New Zealand Breakers
Round 3 Melbourne United
Round 2 South East Melbourne Phoenix
Round 1 Tasmania JackJumpers
BASKETBALL ON THE INTERNET TEAM OF THE WEAK AS PI$$
Round 14 Not awarded
Round 13 Not awarded
Round 12 Cairns Taipans
Round 11 Not awarded
Round 10 Not awarded
Round 9 Brisbane Bullets
Round 8 Not awarded
Round 7 Sydney Kings
Round 3 Adelaide 36ers
Round 2 Not awarded
Round 1 Not awarded