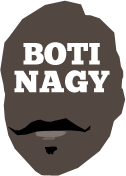 ---
Advertising opportunities available.
Please contact me.
---
TOTW Rd17: Kings for a day and not jumpy
Tweet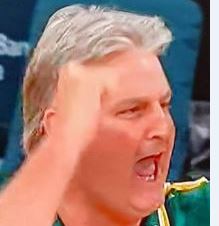 FOR ONLY the second time this season, our erstwhile panel of B.O.T.I. judges were unable to split two teams in NBL Round 17 for the prestigious and much sought title of our Team of the Week, it last occurring in Round 7 when we couldn't split Adelaide and Brisbane.
This time it was the JackJumpers - yet again! - and the Kings vying for the top honour which both proved worthy of after sensational performances.
Not being overly candid or shocking here to say few, outside Tasmania, expected anything like what the new club has served up, continuing to win, even with franchise-player Will Magnay out injured.
To go into Perth and beat the Wildcats for the first time as a rookie club since West Sydney Razorbacks achieved it as 1998 debutantes, was a magnificent accomplishment.
In Scott Roth and the JackJumpers we have Robin Hood and his Merry Men, taking from the rich and giving to the poor - or at the very least, giving hope to the poorer clubs.
Their 85-83 win in Perth on Thursday was epic, but it was on to planes bound for Brisbane on Friday before fronting up to the Bullets on Saturday. No rest for the wicked? Or is it "the weary"?
Whatever, in another classic finish, Tassie held on for an 84-82 success, bringing their win-loss record to 12-10, the same as South East Melbourne and right on the Final Four's doorstep.
Possibly buoyed by what they saw of the Jackies in Perth, Sydney jetted in and gave the Wildcats a massive shellacking for their ninth straight win, pivoting them into second place.
If you don't agree that was worth as much as the Ants' performance, recognise these casual facts:
*Sydney's 22-point winning margin was its second-largest ever against the Wildcats in Perth;
*Sydney's 22-point margin of victory is the second-largest ever by any opponent at RAC Arena;
*Its 102 points the most ever scored by the Kings against the Wildcats in a 40-minute game;
*The 64 points the Kings scored in the first half was their second-most ever in a 40-minute game;
*It also was the most points in a half by any opposing team ever at RAC Arena;
*Sydney's ninth straight victory equalled its third-largest winning streak ever;
*And its fifth straight road win is the outright fourth-best road winning streak in its history.
Not a bad little bag of achievements there. Good enough to earn the Kings equal-billing with the JackJumpers as our undisputed Team(s) of the Week.
Sadly on the other flip of the coin, we also had to activate our Team of the Weak As P!$$ category for Round 17 after the Wildcats copped consecutive beatings at RAC Arena.
Mitch Norton's absence is huge, no question. But dropping to Tasmania smacked of over-confidence before coach Scott Morrison then behaved super foolishly in the post-game press conference.
Reacting to a query about Perth's likely incoming import John Brown III, he completely lost his mind about having to deal with this same question for umpteen weeks.
Here's a quick tip mate, from a former journo. Maybe just be candid when you're asked the first time and you won't get the same question over and over. Pretty simple.
To then come out and be humiliated by Sydney was not only completely unexpected AND unacceptable, but it unequivocally awarded the Wildcats our Team of the Weak as P!$$ nod.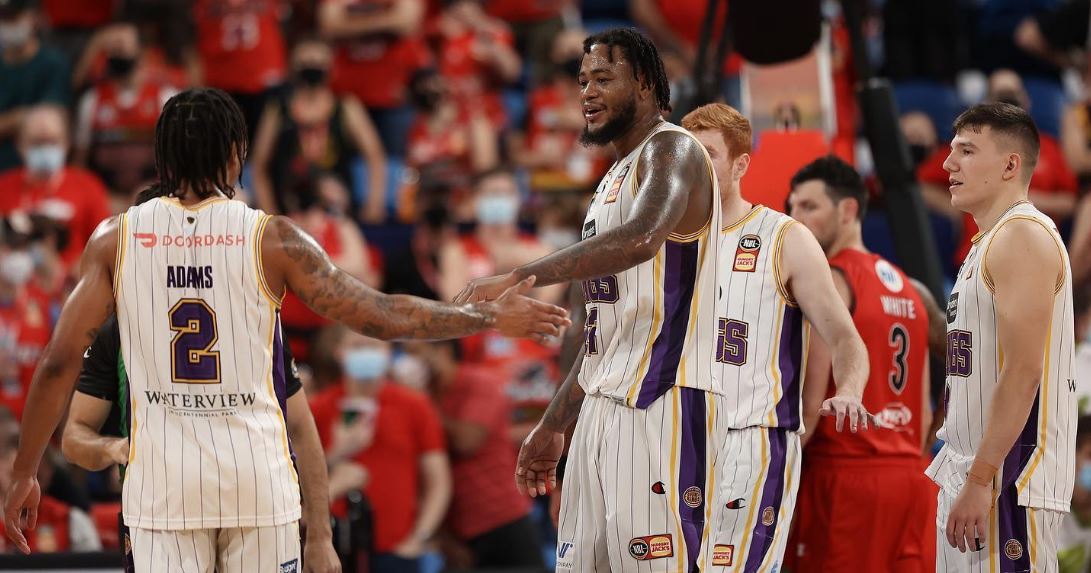 BASKETBALL ON THE INTERNET TEAM OF THE WEEK
Round 17 Tasmania JackJumpers/Sydney Kings
Round 16 Illawarra Hawks
Round 15 Perth Wildcats
Round 14 Illawarra Hawks
Round 13 South East Melbourne Phoenix
Round 12 Tasmania JackJumpers
Round 11 Sydney Kings
Round 10 Tasmania JackJumpers
Round 9 Tasmania JackJumpers
Round 8 Perth Wildcats
Round 7 Adelaide 36ers/Brisbane Bullets
Round 6 New Zealand Breakers
Round 3 Melbourne United
Round 2 South East Melbourne Phoenix
Round 1 Tasmania JackJumpers
BASKETBALL ON THE INTERNET TEAM OF THE WEAK AS PI$$
Round 17 Perth Wildcats
Round 16 Not awarded
Round 15 Adelaide 36ers
Round 14 Not awarded
Round 13 Not awarded
Round 12 Cairns Taipans
Round 11 Not awarded
Round 10 Not awarded
Round 9 Brisbane Bullets
Round 8 Not awarded
Round 7 Sydney Kings
Round 3 Adelaide 36ers
Round 2 Not awarded
Round 1 Not awarded