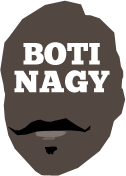 ---
Advertising opportunities available.
Please contact me.
---
TOTW Rd20: Who saw that coming?
Tweet
COME on now. Picking Melbourne to beat Brisbane and Cairns wasn't that difficult. And even selecting Tasmania to stop New Zealand and South East Melbourne was not outside the realms of reason. But who would have guessed Adelaide would not only beat two playoff-bound teams AND do it in their buildings?
Remember the 36ers were heading west after sandwiching a loss to Sydney between away/home reversals to Brisbane, a loss to Tasmania ... really now, who would have picked them?
No, very few might have factored in that the Wildcats were a "team in turmoil", that they had looked directionless without Mitch Norton (injured) at the helm or that their coach, Scott Morrison, was in something of a meltdown.
Barking profanities at a reporter's question, fined by the NBL for audible time-out remarks, he may not have been in a healthy place either.
And how about his team? Michael Frazier was put on ice - allegedly for his hamstring - and centre John Brown brought in from Europe. There was a none-too-subtle message there to the team - we aren't good enough to win this without more help.
Then Wildcats management spluttered and failed to have Brown cleared in time to play and be eligible, a plea to the league falling on deaf ears.
So then Brown is done and Frazier brought back into the fold. How awkward for all concerned. A little while ago, we weren't good enough. Now we are again! So go win a championship!
Yet even with all of that going on, who would realistically have selected Adelaide to a) beat Perth; b) do it in Perth; c) lead from start-to-finish; d) look like a playoff team against an also-ran?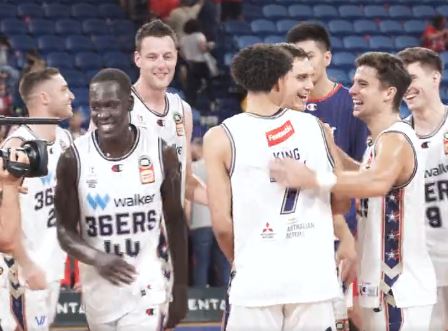 But right from the get-go, this was Adelaide's game. Sunday Dech scored a comfortable jumpshot to open the match and was on his way to a 23-point game on 8-of-13 shooting, with nine rebounds, two assists and a steal.
Daniel Johnson also scored 23, as did Dusty Hannahs, Mitch McCarron with a stat line of six points, nine rebounds, six assists, five steals and a block.
The 36ers led by as many as 21 points before winning 82-70, Bryce Cotton held to seven points on 3-of-16 shooting. Luke Travers playing the PG for the benefit of NBA talent scouts at the expense of winning was further mystifying Wildcats' decision-making.
Coming off 13 straight wins including a ripping overtime thriller against Illawarra a couple of nights earlier, Sydney possibly was ready to exhale and take its eye off the ball for one night.
Enter Adelaide with its "we don't care what your excuse is" mentality to stun another 10,000-plus crowd, winning 90-82 and derailing any Kings plans of securing the regular season championship.
Daniel Johnson was his usual self for a 16-point, 12-rebound double-double, Dusty Hannahs led the scoring with 22 points and four assists, and 201cm rookie Isaac Gattorna helped himself to 10 points in 10 minutes.
Despite some supportive officiating down the stretch, Sydney could not make up the deficit once the 36ers turned a 72-72 deadlock into an 84-74 lead going into the home straight.
This was by far the club's best round of the NBL season and comfortably earnt it our Team of the Week accolade. Light up a cigar CJ. You've earnt it.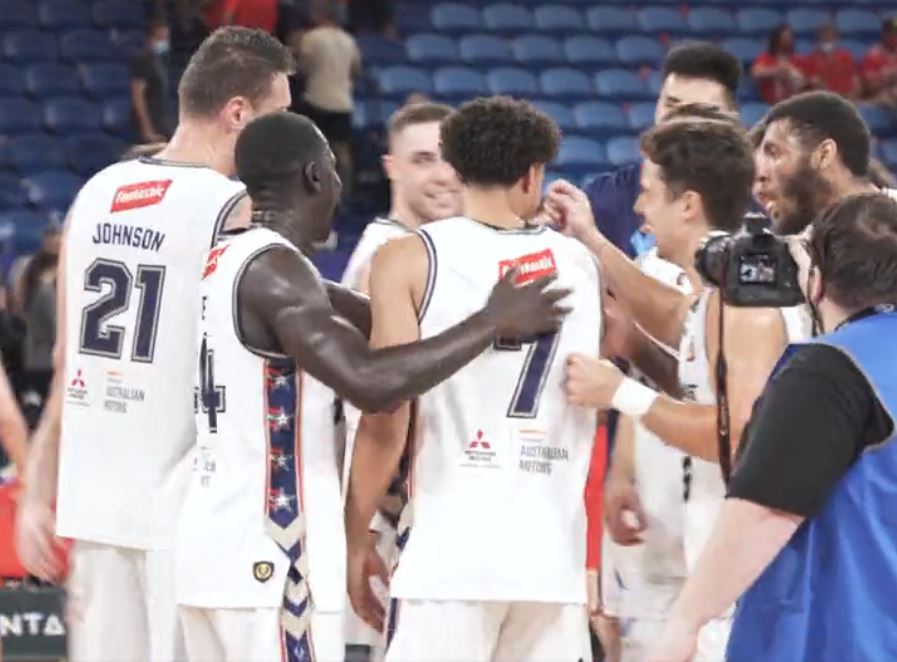 BASKETBALL ON THE INTERNET TEAM OF THE WEEK
Round 20 Adelaide 36ers
Round 19 Melbourne United
Round 18 Cairns Taipans
Round 17 Tasmania JackJumpers/Sydney Kings
Round 16 Illawarra Hawks
Round 15 Perth Wildcats
Round 14 Illawarra Hawks
Round 13 South East Melbourne Phoenix
Round 12 Tasmania JackJumpers
Round 11 Sydney Kings
Round 10 Tasmania JackJumpers
Round 9 Tasmania JackJumpers
Round 8 Perth Wildcats
Round 7 Adelaide 36ers/Brisbane Bullets
Round 6 New Zealand Breakers
Round 3 Melbourne United
Round 2 South East Melbourne Phoenix
Round 1 Tasmania JackJumpers
BASKETBALL ON THE INTERNET TEAM OF THE WEAK AS PI$$
Round 20 Not awarded
Round 19 Not awarded
Round 18 South East Melbourne Phoenix
Round 17 Perth Wildcats
Round 16 Not awarded
Round 15 Adelaide 36ers
Round 14 Not awarded
Round 13 Not awarded
Round 12 Cairns Taipans
Round 11 Not awarded
Round 10 Not awarded
Round 9 Brisbane Bullets
Round 8 Not awarded
Round 7 Sydney Kings
Round 3 Adelaide 36ers
Round 2 Not awarded
Round 1 Not awarded