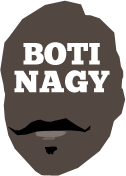 ---
Advertising opportunities available.
Please contact me.
---
United sweeps wounded Wildcats for title #2
Tweet
MELBOURNE United tonight became a dual-NBL champion when it delivered the final telling blow 81-76 to a gallant Perth Wildcats, sweeping their best-of-five Grand Final Series 3-0.
Olympics-bound centre/forward Jock Landale collected the Larry Sengstock Medal as Championship MVP, Melbourne fulfilling preseason predictions as almost unbackable title favourites.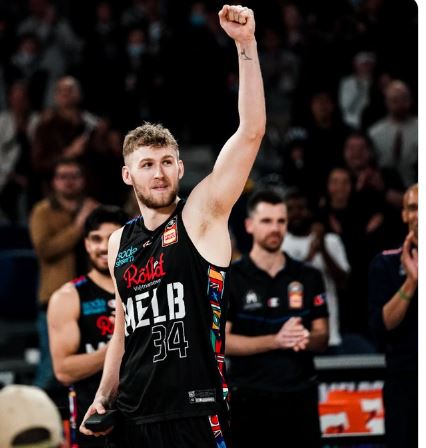 Chris Goulding started Game 3 proceedings by sticking his first three 3-point attempts, immediately setting the stage at John Cain Arena for what was to follow.
Why coach Dean Vickerman then benched him with his hand so red-hot is for wiser minds than mine, having always believed when a player is seeing the ring like a hoola-hoop, you ride that momentum until it dries up.
That doesn't appear to be conventional thinking anymore and United does have a second Dr John Raschke Trophy so who am I to argue?
Even Perth coach Trevor Gleeson was less inclined to argue in Game 3, instead having every reason to feel proud of the way his depleted, injured charges carried themselves. Heavily injured Mitch Norton was an inspiration, despite managing just 9:25 of the first half, yet still leading the Wildcats with three assists.
His will long be the benchmark for pure guts and determination in a finals series.
Clint Steindl and Luke Travers made it back for the decider and while the latter had some wonderful moments, Steindl could manage only 4:30 on the hardwood.
And while little has been said of it, Perth captain Jesse Wagstaff was clearly hobbled throughout the playoffs.
Still, as stated here before, that's nothing Melbourne is accountable for and it just delivered the coup de grace in front of an appreciative home crowd, Yudai Baba very active in the finale.
United again succeeded in making Todd Blanchfield a non-factor, though he did join John Mooney (14 points, 13 rebounds) in producing a double-double with 11 and 11.
He sure found out what it's like to be the No.1 option when the opposition focuses on you. Welcome to Bryce Cotton's world.
Melbourne controlled the tempo but could not shake off Perth, needing Scotty Hopson to carry his team when the Wildcats threatened. Corey Shervill's corner three gave Perth its first lead at 45-42 in the third and while it received a better performance from disappointing Will Magnay - and Kevin White also stayed in a hypnotic trance believing he was Jarrod Weeks - hanging on always was going to take some doing.
Ultimately, it couldn't, Goulding's last quarter triple the signal Perth's sky was about to fall in.
To the Wildcats' credit, they battled all the way, but when Landale hit an impoirtant jumper, all that was left was for Baba's dunk to close the season.
G3: MELBOURNE UNITED 81 (Landale 15, Goulding 14, Peatling, Hopson 12, Baba 11; Landale 9 rebs; McCarron 5 assts) d PERTH WILDCATS 76 (Mooney, White 14, Blanchfield 11, Magnay 10; Mooney 13 rebs; Norton 3 assts) at the UN, John Cain Arena. Crowd: 4,507
G2: MELBOURNE UNITED 83 (Goulding 21, Baba 15, Landale 12, Lual-Acuil 10; Landale 17 rebs; McCarron 7 assts) d PERTH WILDCATS 74 (Mooney 17, Blanchfield 13, Norton, White 12; Mooney 9 rebs; Mooney, Shervill 3 assts) at The Jungle, RAC Arena. Crowd: 11,097
G1: MELBOURNE UNITED 73 (Goulding 23, Landale 17, Lual-Acuil 10; McCarron 11 rebs; McCarron 6 assts) d PERTH WILDCATS 70 (Blanchfield 27, White 10, Mooney 8; Mooney, Blanchfield 7 rebs; Mooney 4 assts) at The Jungle, RAC Arena. Crowd: 9,951.
Melbourne wins Best-of-5 Grand Final Series 3-0.