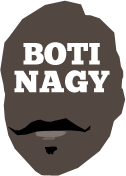 ---
Advertising opportunities available.
Please contact me.
---
Vale Keith Miller
Tweet
BASKETBALL has lost one of its great pioneers with the death last Friday of South Australia's first Woollacott Medallist, Keith Miller.
Keith won the inaugural medal as South Australia's fairest and most brilliant player back in 1947 and was not only one of the founders of the West Adelaide Basketball Club but also helped launch junior basketball in the state.
He also played a major role in the coaching and mentoring of another South Australian basketballing legend, the great Werner Linde.
In fact for the sport's aficionados, Miller most will be remembered for his coaching.
He led West Adelaide for many years and to many championships, was South Australia's state men's coach from 1960-64 and won Australian Championships in 1960-63-64 ... and SA was runner-up in 1961-62.
As the Boomers coach at the Tokyo Olympics in 1964, he led his part-timers to ninth place out of the 12 nations competing, and that was after negotiating a fairly taxing qualification tournament.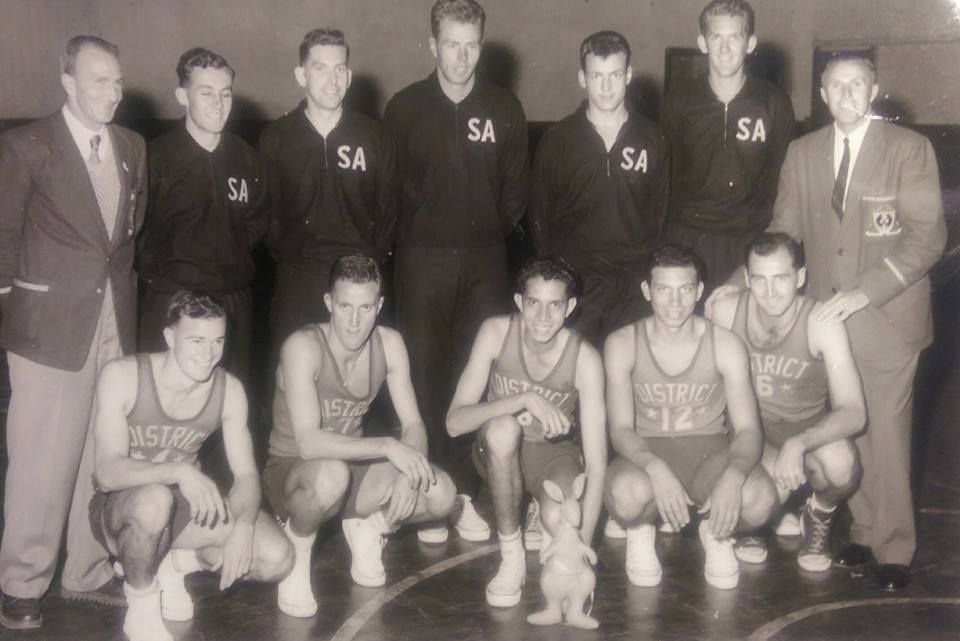 MILLER TIME: Keith Miller, far left, coach of the SA select "District" team for a 1961 tour of New Zealand. Front Row, from left: Ross Harris, Don Atkinson, Michael Ahmatt, Mario Giglio, Les Hody and manager Frank Angove. Back row: Has me stumped, apart from Mal Heard next to Frank.
That's Keith above, with fellow inaugural BasketballSA Hall of Fame inductee, the late Frank Angove, the team manager of a select team ahead of its New Zealand tour.
That pair and equally great Merv Harris were the state's first three Hall inductees, reunited now and finally able to sit with James Naismith and talk about this great sport he invented so long ago.
Of course, others of us will remember Keith differently.
The first person in Australian basketball to be employed fulltime by the sport, his office was in the purpose-built Forestville Stadium, tucked to the left of the entrance.
But he spent as much time around the courts, always thrilled to see kids shooting, practising and scrimmaging on the venue's three courts.
"Can I turn the lights on for Court One?" was a regular question he'd hear from me and a bunch of the other kids who lived on those courts, especially during school holidays when he always had them available to the public.
And little was better than to have him come over, stop you for a moment, and offer you a piece of priceless advice to improve your game.
Sure, you had to first win his belief you were serious about the game. Many were the kids who froze with fear when this seemingly strict man emerged from his office to walk around and to ensure no-one was in any way abusing his precious venue.
But once Keith knew you were fair dinkum, he would trust you to be doing the right thing, a sacred trust I never saw anyone abuse.
I was part of the stats-taking team at the 1971 Australian Under-16 and Under-18 Girls Championships at Forestville - I think that's where I first saw Carmel "Tammy" Good kicking everyone's butt in the Under-18s for Victroria.
But I digress.
Late in the week-long tournament, SA's Under-16 girls were unbeaten and dominating coming into their last game against a reasonably modest Tasmania.
As a reward for their efforts and intending to rest his first five, SA coach Bob Boorman started his second five. But instead of the back-ups flourishing, they struggled against a suddenly emboldened Tassie team.
In fact, Boorman had to sub his main girls in and they had to battle every step of the way to eventually get across the line in what realistically should have been a killing.
Keith watched it all unfold from his seat in the "special guest section" above the doorway at Forestville. (To be invited to watch a game from there with Keith was quite the coup!)
I couldn't help myself and asked him what he thought of that. His response has stayed with me forever.
"All I'll say is you always start your best five," he said quietly. "That five may vary depending on circumstances, but you always start your best team."
It was a sage piece of advice. No rant or criticism of the coach. Just the observation. And a pretty good one too.
Keith reached the ripe old age of 95 and rarely did I see him happier or more cognisant than at the "Farewell to Forestville", the three-court soiree that brought together so many of the faces who had made the venue legendary.
(I'm sure those daggy yellow and blue curtains in Keith's office were still there when the grand old lady was finally bulldozed.)
When you think about the legacy Keith leaves, it is amazing. Just helping start West Adelaide Basketball Club - which launched the NBL in 1979 and was integral in the formation of the WNBL in 1981 - alone is an achievement.
But check out some of the following:
*Winning the 1947 Woollacott Medal;
*South Australian state representation in 1946-47-48 and as captain-coach in 1951;
*Played with West Adelaide 1948-52, retiring after 1952;
*Coached SA junior teams from 1957-60 and the senior men from 1960-64, with national championship titles in 1960-63-64;
*Australian coach from 1962 including ninth placing at 1964 Tokyo Olympic Games;
*Co-founder of state junior basketball association;
*In 1958 became the first fulltime employee of basketball in Australia, based at Forestville Stadium – which in 1953 became the first purpose-built basketball venue in Australia;
*Life member of West Adelaide Basketball Club and Basketball South Australia;
*In 1981, received Basketball Australia Merit Award;
*Inaugural inductee of Basketball SA Hall of Fame with fellow pioneers Frank Angove and Merv Harris;
*In 2007, inducted into Basketball Australia Hall of Fame.
Miller died peacefully in Victor Harbor and is not only survived by his nieces Barbara and family, Jill, Dene and families, but with an enormous legacy in South Australian and Australian basketball.
West Adelaide teams will wear black arm bands as a mark of respect in this week's BasketballSA games.