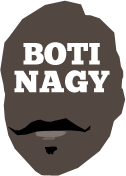 ---
Advertising opportunities available.
Please contact me.
---
Vale Kobe Bryant 1978-2020
Tweet
KOBE Bryant, the greatest NBA basketball player of the era connecting Michael Jordan to LeBron James, died yesterday along with his daughter Gianna and seven others in a helicopter crash in Calabasas, California.
Waking to the news today was shocking and numbing for anyone and everyone who cares about basketball and has any understanding of those who have made the sport what it is today.
Certainly, sporting legends, icons and heroes die, but it is rarely at the age of 41, en route to coach his 13-year-old daughter and in such tragic circumstances.
Always a galvanising figure as a player, it has been more in his life post-NBA career which shone a gentler light on this icon of the game, making him more human than the driven machine he was throughout 20 stellar years as the face of the Los Angeles Lakers.
Playing alongside superstar fun-loving centre Shaquille O'Neal, when the inevitable split came after three Laker championships together, it was easy to take sides and favour the on-court keyway monster and off-court dufus over the always obsessed Bryant.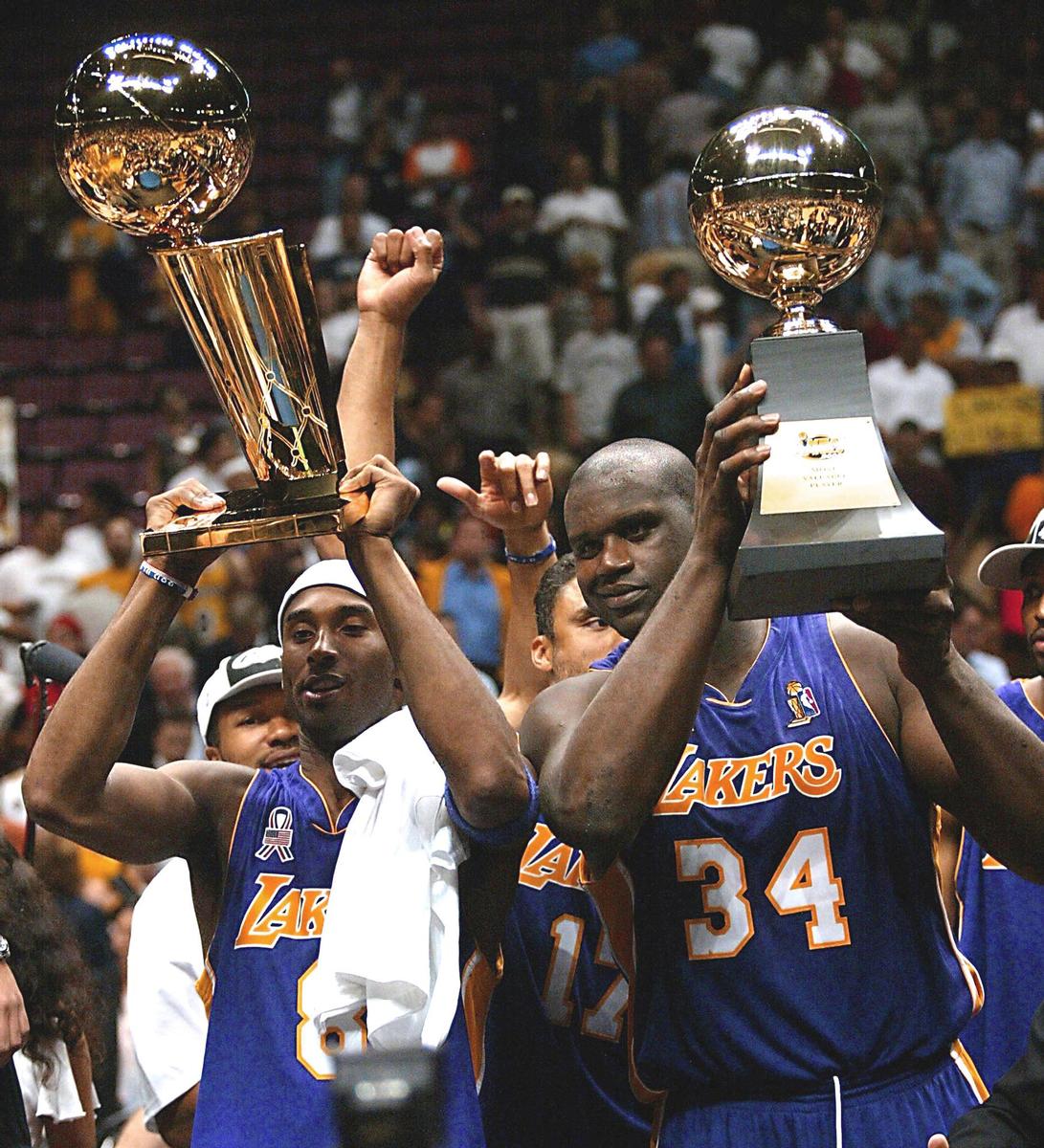 But in truth, Bryant was right about his 7-foot teammate, as O'Neal - long after their feud - would eventually admit, that he was lazy and didn't work nearly hard enough.
That Bryant could manufacture two more NBA titles alongside Pau Gasol in the middle, was testament to the fact he set his individual standard alongside that of Jordan and there assuredly was a period during his career when LA's #24 was the league's greatest player.
"The key really is loving what you do," he told the Daily Telegraph's Matt Logue four years ago. "That's the magic of it, is really loving it.
"You know you love it when you really enjoy the process of it all.
"If you love getting ready, you love training, preparing and the end result of winning, then you know you have something truly special.
"That's something that you can't teach or bring out in a person.
"You either love that thing or you don't."
Bryant's passion was lost on happy-go-lucky under-achievers such as Dwight Howard during his first stint in LA.
The man was about winning championships, hellbent on catching Jordan's six, and in the process of his pursuit of perfection, he was an 18-time All Star, 11-time All-NBA First Team, two-time finals MVP and one-time league MVP.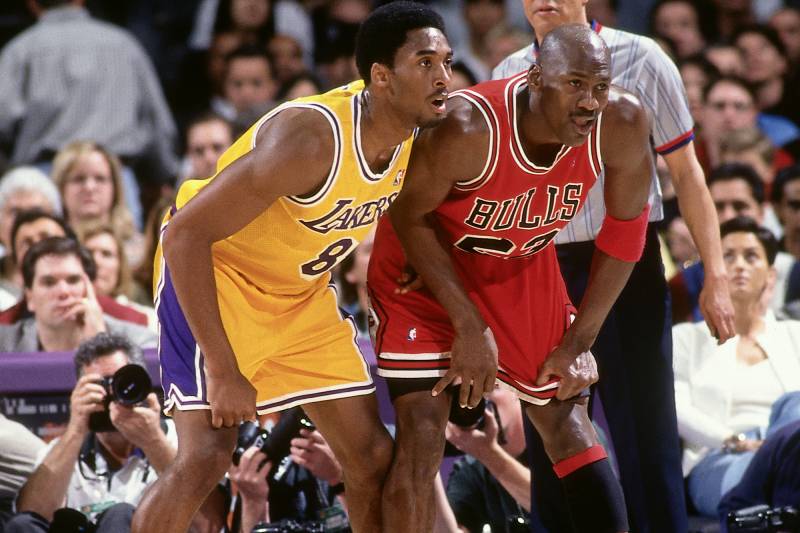 His 33,643 points had him the fourth-highest scorer in NBA history — until he was surpassed by LeBron James only hours before his death — and his 1,346 games played is 14th on the all-time list.
Bryant's last tweet was to LeBron:

But Bryant was bigger than his NBA career, captaining the USA's "Redeem Team" at the 2008 Beijing Olympic Games to the Gold Medal and collecting a second Gold four years later in London.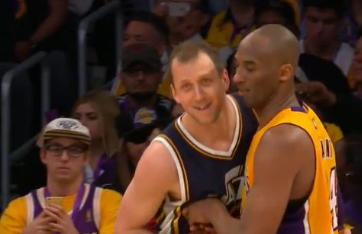 Everyone has a favourite Kobe Bryant story, whether it's of his 81-point game against Toronto Raptors – the second highest individual score in NBA history behind Wilt Chamberlain's 100-point game – his 60-point performance against Joe Ingles and the Utah Jazz in his final NBA match, or the time he painfully hobbled back to the free throw line, having learnt he had snapped an Achilles tendon, to still swish both free throws.
For me, having him pop up in a cameo as himself in an episode of Modern Family and banter with the Phil Dumphy character before a match at Staples Center, was especially fun.
Or his appearance on the Jimmy Kimmel Live show, where he spoke glowingly of his daughter Gianna.
"This kid, man," Bryant said, laughing and smiling, during the Kimmel interview.
(Bryant had four daughters with his wife Vanessa and said fans constantly would ask him if he wished he had a son.)
"Gianna will be standing next to me, and it'll be like: 'And you gotta have a boy. You and V gotta have a boy, have somebody carry on the tradition, the legacy.' She's like: 'I got this. No boy for that, I got this'."
The outpouring of emotion across Los Angeles, the NBA, the USA and the world today spoke volumes as to how Kobe Bryant was and is revered.
"This is shocking news for all of us," crosstown rival Los Angeles Clippers coach Doc Rivers said. "I'm sorry, I don't have a lot to say, just that I have to go talk to a team before a game and tell them to play … and I can't," Rivers said, breaking down.
Flix Productions' Lennon Cooper was such a fan of the Lakers great, he named his first-born son Kobe. Adelaide Lightning WNBL coach Chris Lucas came home from Phoenix Mercury's WNBA preseason camp last year having met him there, lavish in his praise for what Bryant still had to offer.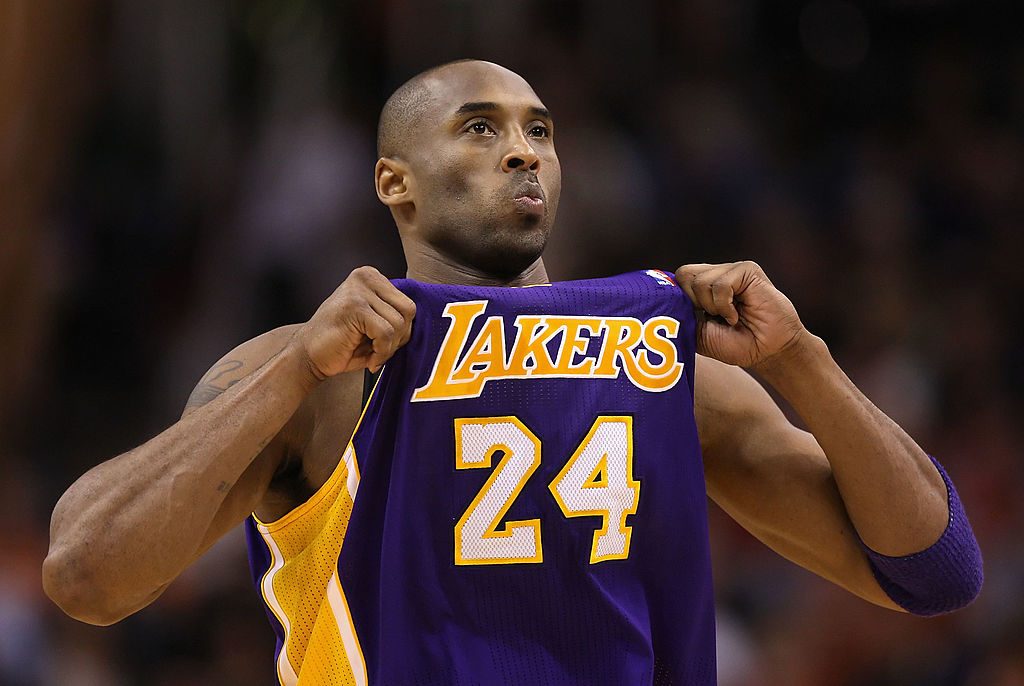 "I don't know if I'll leave anything behind outside of the physical representation of what my 20 year career has been," Bryant told Matt Logue.
"The training, the actual act of going out and playing, scoring and defending — the shell of who I've been for the last 20 years - I think that's what I'll leave behind.
"But what carries on with me is the spirit that represents those physical manifestations.
"The perseverance, how to deal with failure and successes and understanding how to understand others.
"Those are the things I'll carry with me forever.
"So while I'm leaving behind the physical shell of what I've been for 20 years, everything else I'm carrying with me forever."
Sadly, forever came much too soon.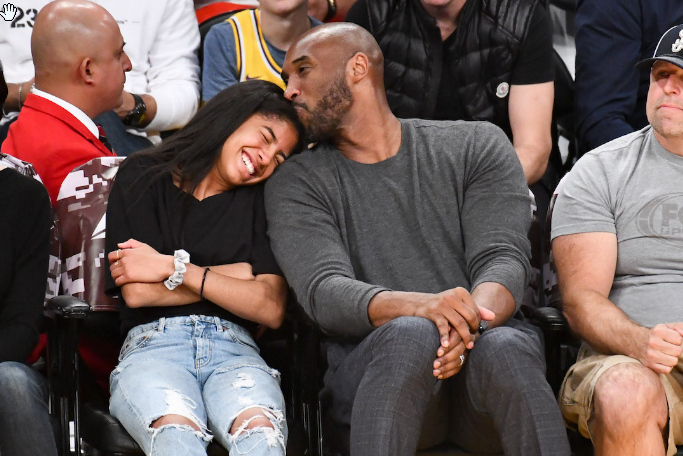 Kobe Bryant's career stats
Drafted 13 in 1996 by Charlotte (traded to Lakers)
NBA MVP (2008)
Two-time Finals MVP (2009, 2010)
18-time All Star (1998, 2000-2016)
11-time First team All NBA (2002-2004, 2006-2013)
Two-time scoring champion (2006, 2007)
Championships: 5 (2000-2001-2002, 2009,2010)
Points: 33,643 (fourth)
Field goals made: 11,719 (sixth)
Wins: 836
Games: 1,346 (14th)
Minutes: 48,637 (seventh)
(For the New York Times' revisit of Kobe Bryant's career, click this link.)