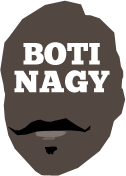 ---
Advertising opportunities available.
Please contact me.
---
Vale Sol Johnson
Tweet
SOL Johnson's death this week won't pass with the same degree of national attention or reaction as some of the higher profile players and people the game has lost of late.
Sol never collated the stats or the kudos to be revered as a player, even in his import roles at Central District Lions, Gippsland Raiders and West Adelaide Bearcats.
What he was though was a genuinely wonderful human being, which, in the end, carries considerably more gravitas than a slick jumpshot or fast first step.
To leave us at 56 of a heart attack brings home again to any of us pushing 40, 50 and 60 that life can be a fleeting gift, one that should always be savored and enjoyed.
And to keep sport in perspective.
Sol had it in perspective.
Originally from Dallas, he grew up in LA and attended the University of California (Riverside) where he studied sociology, a subject more dear to him than peach baskets.
As a result, from soon after the time he retired as a player in 1992, he worked with young people at risk as a youth worker for the Department of Community and Families SA until his death on Monday.
Sure, basketball was important to him and saw him play for Adidas in Paris for two years and also in Argentina for three years.
He found his way to Australia and played for Al Green at Central District Lions.
"Sol meant a lot to the brothers here in Adelaide," Al said.
"His game wasn't overwhelming but his personality was worth a million dollars."
That sentiment extended far beyond "the brothers" though.
"Sol was a great guy who played hard," his teammate at West Adelaide in 1991, David Spear said.
"Our team at that time was pretty good and Sol came in to fill a role, never complained, just went about his work."
It was indicative of the man.
A mentor, teacher and friend, Sol is survived by his ex-wife Sigrid and daughter Jalisa.
He will greatly be missed and always thought of fondly in the basketball community but even moreso by the many people and young lives he touched and mentored.
Solester Jay Johnson
June 2, 1957 – November 18, 2013

Online:
http://www.adelaidenow.com.au/sport/basketball/former-lions-bearcats-import-sol-johnson-passed-away-this-week/story-fnii09ki-1226765281871