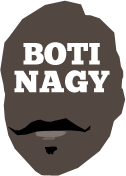 ---
Advertising opportunities available.
Please contact me.
---
Veal on Uni 'Gold'
Tweet
EMERGING Opals' assistant coach at the World University Games, Kristen Veal, has bared her soul with the pride she felt in the Aussies claiming Gold last week.
Veal, a WNBL championship winner and past Opals guard, is head coach of Basketball Australia's Centre of Excellence women's program.
She had this to say on Facebook, which we are delighted to reproduce.
"There's not a lot that compels me to post on Facebook, but if becoming World Champions and winning a gold medal doesn't, then I should delete my account right now!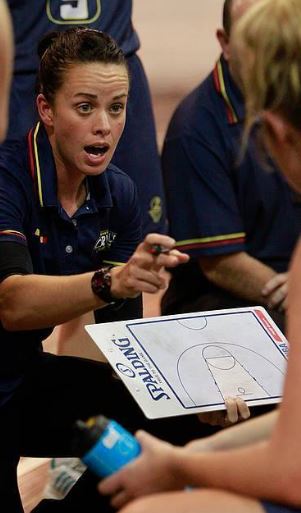 There's two groups of people that need to be recognised, and not because of the overall shiny gold outcome, but because of the qualities, commitment and selflessness they poured into the moments that produced that shiny gold outcome.
1. The Players. I'm not sure I can remember a team that has come together so quickly, with so much genuine selflessness and care for the bigger picture. We never spoke about winning gold, we spoke about getting out of the pool of death and maybe a top four finish, but never the gold.
We didn't have to, they committed to the moment, the practice, the minute, the quarter, the game in front of them, and each other ... and by doing that they created momentum, belief, opportunity and inevitably success.
It was a pleasure to see 12 individuals respect, sacrifice, work, enjoy and fight for each other, sometimes literally fight. Kristy Wallace, Vanessa Panousis, Aimie Clydesdale, Abbey Wehrung, Alex Wilson, Alex Sharp, Carly Turner, Keely Froling, Darcee Garbin, Megan Mackay, Chelsea Brook and Lauren Scherf ... 12 strong = World Championship GOLD!
2. The Coaches. Chris Lucas, Simon Pritchard ... You'll never get enough credit for the job you did with the Emerging Opals at the 2017 World University Games, but I'm not sure that matters, I know you are both driven by player and team success. Our difficult job was to arm a young team that didn't know each other in three weeks, with the right tools and information to achieve victory. We did that and we did achieve victory! You won't get credit for the preparation, the problem solving, the tough decisions, the management of adversity, the care of players and the genuine selflessness in facilitating a usually once-in-a-lifetime opportunity.
You are both quality coaches and quality people and we are all sincerely grateful for your work.
Lastly.
Gold is a rare thing, right?
How rare? Well in the 60 years we (Basketball Australia) have been competing in the Olympics, Paralympics and World Championships, we have won only 10 gold medals across 10 teams, in over 135 tournaments.
Boomers - not yet
Opals - 1 Gold
Rollers - 4 Gold
Gliders - not yet
WUG's Women - 2 Gold
WUG's Men - not yet
Gems - 1 Gold
Emus - 1 Gold
Sapphires - 1 Gold
Crocs - not yet
I'm sure my numbers are a little loose but close enough ... you get the picture.
Gold is rare and we should celebrate it! We should recognise the talent, the effort and the connection in both athletes, coaches and support staff. We should recognise and celebrate these people and these qualities because they will inspire more talent, more effort, more connection ... and more gold!!"