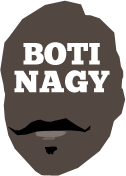 ---
Advertising opportunities available.
Please contact me.
---
WATCH out for NBL game night!
Tweet
ADELAIDE'S Sunday Mail newspaper today gave NBL and WNBL fans in South Australia a treat ahead of their 2017-18 season tip-offs this week with a cover and spread in its popular WATCH entertainment guide lift-out.
It wasn't so much about basketball but more along the lines of the vision of NBL executive director Larry Kestelman that our sport already is a great night's family entertainment for the masses.
Having gone quietly into retirement from News Corp in May, I was delighted to be approached by WATCH to write the double-page spread - for me it was a nice after-the-fact way to (in)formally say goodbye to a readership which was incredibly supportive and generous during my time at the keyboard - but also for two big reasons.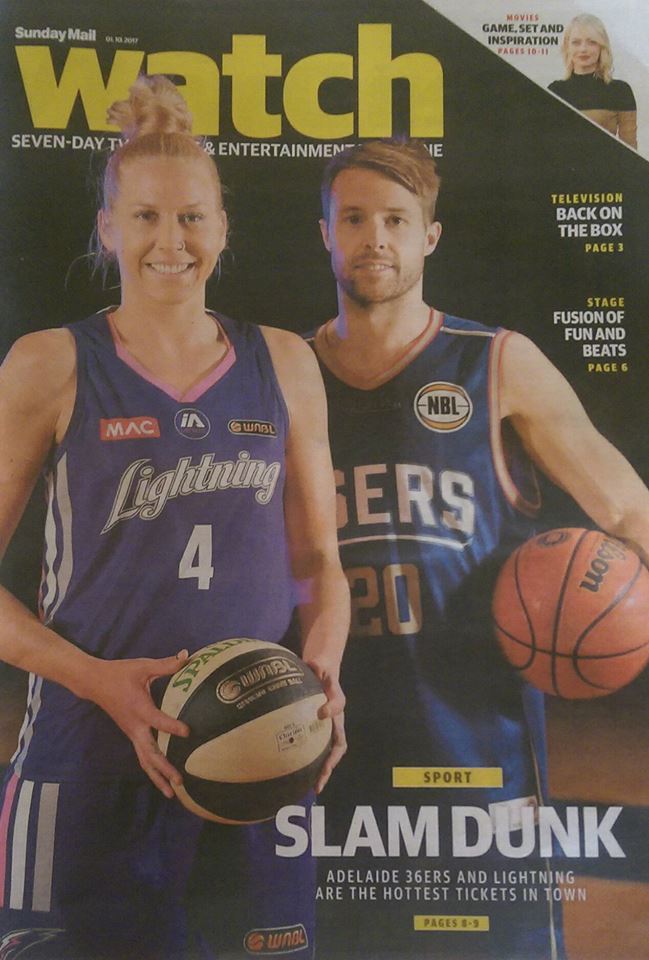 The first was because having basketball displayed prominently in an entertainment guide - and the most read one in South Australia - is something I long have believed in.
It honestly used to wrankle me when I was writing for The Advertiser, Sunday Mail or before them, The News, when the 36ers or Lightning would ring to place an advertisement and routinely request to have it put on the same page as my basketball story.
It made no sense to me.
Anyone looking for my basketball story would already know whatever was going to be in the ad so running it on the same page as my article was preaching to the converted.
It made more sense to have an advert on a different sporting page or, even better, among the entertainment-page ads.
If basketball was an entertainment alternative, why exclusively advertise in the freaking sports pages?
Place it with the movie ads. Then it becomes: "You wanna go see the new Blade Runner movie this week? Or Battle of the Sexes?"
"Nah, the first Blade Runner was bad enough. Hey, I see here the 36ers are playing Melbourne United at Titanium Security Arena. Let's go see that."
So of course, when WATCH asked me to write a piece about the NBL as entertainment, I was happy to drag the biro-and-pad out of News Corp retirement.
The second big reason which excited me to do it was the fact Adelaide Basketball invented - or if not "invented" certainly inaugurated - the new "single-parent family ticket".
What a brilliant idea.
My sister is a single parent and I know she used to do it tough when it came to something like taking the kids to the movies or sporting contests.
How I wish I could wind back the clock for her. What a great initiative.
You can find one of the double-page spread's three articles here and the piece on the single-parent family ticket here.
Even the editor of WATCH, Lisa Woolford weighed in support in her column.
The AFL Grand Final is done and dusted, Richmond just too good and Adelaide Crows with strong motivation for 2018.
As the great AAP sports writer Roger Vaughan so brilliantly wrote: "Two hours of relentless, manic, Richmond pressure have consigned 37 barren, tormented, years to AFL history."
So they did. Now it is time for the NBL. And the WNBL. Let them entertain you.