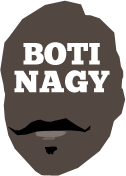 ---
Advertising opportunities available.
Please contact me.
---
WC: Beware canny Canadians
Tweet
CANADA has proven something of an international nemesis for Australia, going into today's FIBA World Cup opener in Dongguan, China holding a 6-2 edge in tournament play.
While history counts for precious little when that first ball is thrown into the air at 5pm today (5.30pm AEST), it is worth noting it was the Canadians who almost derailed Australia at the 2000 Sydney Olympics in the tournament's opener.
That was the last time the two kindred nations met at an international event - FIBA World Cup/Championships or Olympic Games - and Steve Nash drove Canada to a sizzling 101-90 tournament morale-buster.
The Boomers recovered sufficiently to play off for Bronze against their other arch rival, Lithuania, and took a fair welt in that match too.
In World Cup/Championship play, Canada is 3-2 over the Boomers, their 90-70 rout of the Aussies in Perth on August 16 in a pre-Cup warmup stunning most observers.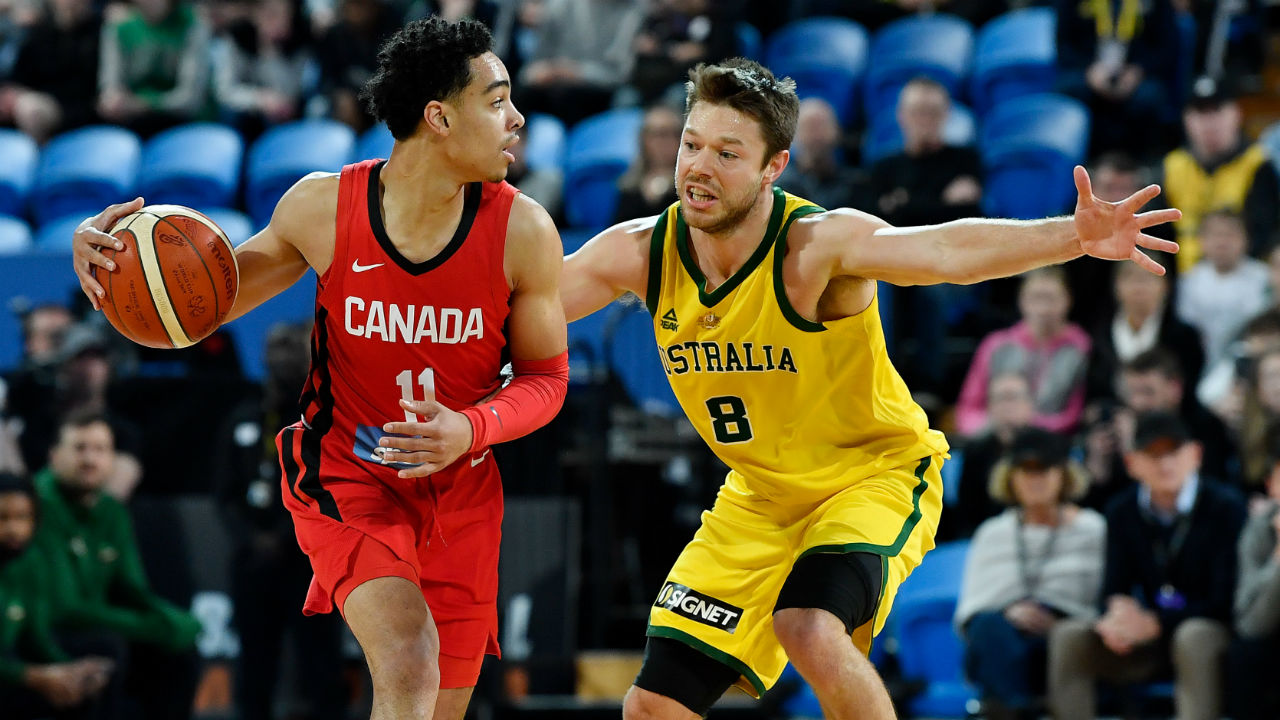 "I didn't know if we even belonged on the same floor before we got here but we got it going for a night - that's basketball sometimes," Canada's coach Nick Nurse said of that game.
A day later, Australia turned the tables and won 81-73. So what do those two results mean?
Well, when you factor in Aron Baynes did not play in the opening game, then Andrew Bogut and Patty Mills were rested from the second game, and in that contest it was the now dearly departed Jonah Bolden who starred for the Boomers, from an Australian point-of-view, practically nothing.
And from a Canadian point of view, NBA playmaker Cory Joseph did not play at all during their pre-Cup matches in Australia, so there's zero worthwhile conclusions to be drawn there, either.
He will be suiting up tonight though so will he fit in seamlessly or will that cause some disruption?
Watching Joseph grow as a player over the years, the former is more likely.
Similarly, Bogut, who rolled his ankle against Germany in a midweek loss, has moved freely at practice, suggesting the Boomers have their primary lineup ready to go.
Past San Antonio Spurs teammates Mills and Joseph are sure to entertain tonight but with Lithuania also on the horizon in Group H and only the top two teams advancing after intragroup play, incredibly the tournament hopes of both national teams rest very much on this result.
We've all heard the platitudes going into this World Cup. It is time to walk the walk.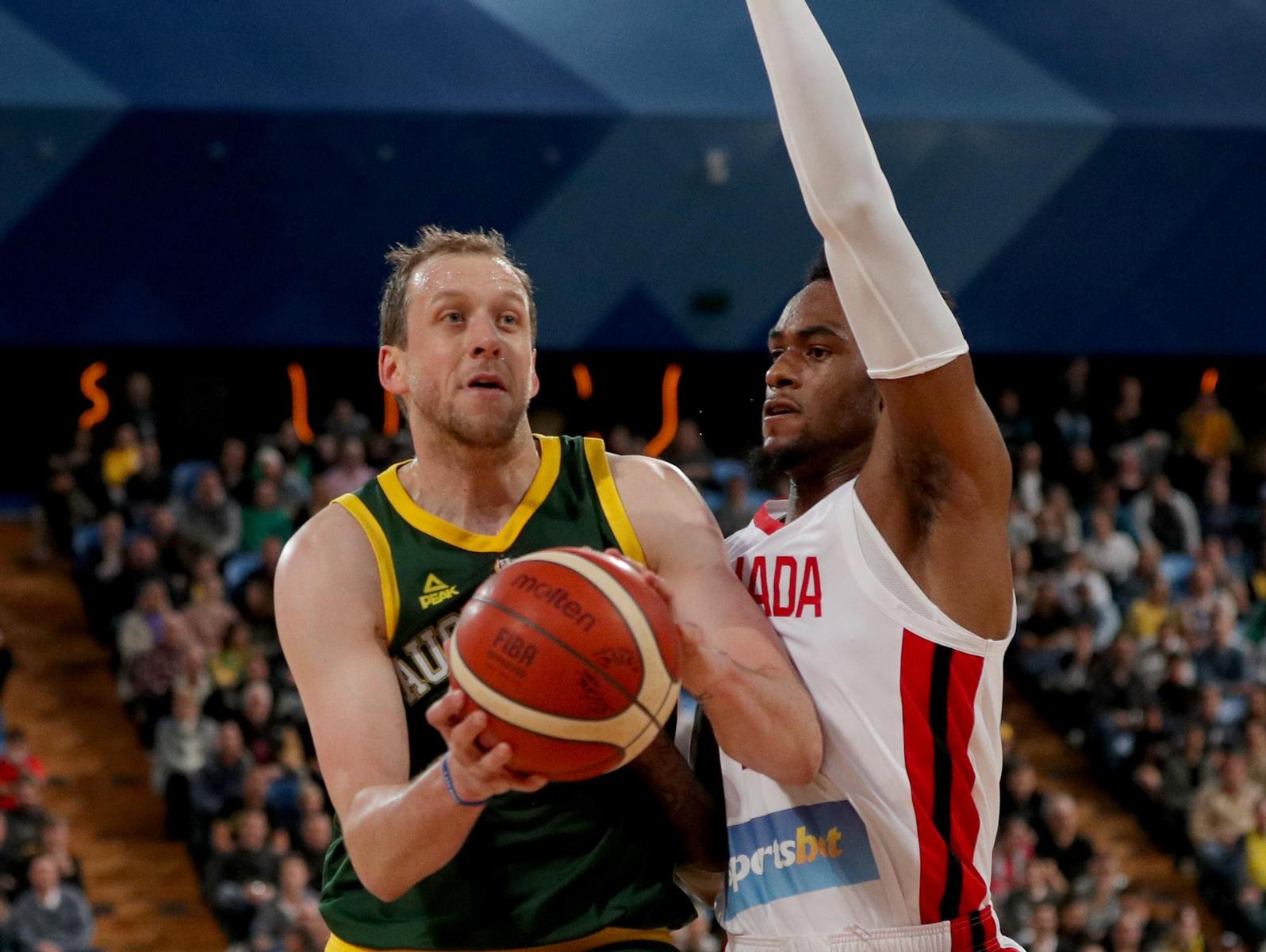 Australia V Canada - International Tournaments
FIBA World Championship/World Cup
1970 Ljubljana, Yugoslavia: Canada 80 d Boomers 76 (0-1)
1974 San Juan, Puerto Rico: Canada 80 d Boomers 69 (0-2)
1978 Manila, Philippines: Canada 91 d Boomers 79 (0-3)
1982 Bogota, Colombia: Boomers 84 d Canada 78 (1-3)
1986 Madrid, Spain: Did not meet, Canada 8th, Boomers 17th
1990 Buenos Aires, Argentina: Did not meet, Boomers 7th, Canada 12th
1994 Toronto, Canada: Did not meet, Boomers 5th, Canada 8th
1998 Athens, Greece: Boomers 88 d Canada 71 (2-3)
2002 Indianapolis, USA: Boomers did not qualify
2006 Hamamatsu & Saitama, Japan: Boomers "9th", Canada did not qualify
2010 Istanbul, Turkey: Did not meet, Boomers 10th, Canada 22nd
2014 Barcelona, Spain: Boomers 12th, Canada did not qualify
World Cup record: Canada 3, Australia 2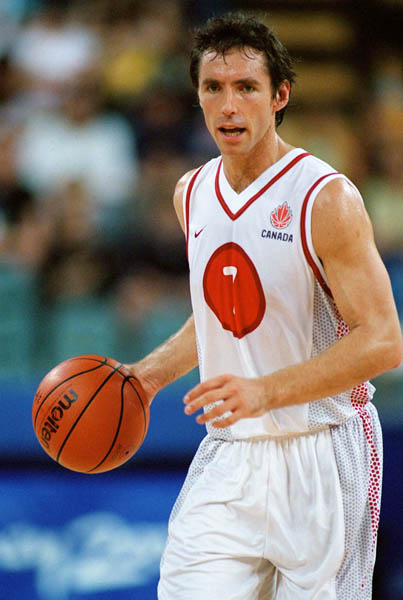 Olympic Games
1956 Melbourne, Australia: Canada 83 d Boomers 38 (0-1)
1960 Rome, Italy: Boomers did not qualify
1964 Tokyo, Japan: Boomers 9th, Canada did not qualify
1968: Mexico, Mexico: Boomers did not qualify
1972 Munich, Germany: Boomers 9th, Canada did not qualify
1976 Montreal, Canada: Canada 81 d Boomers 69 (0-2)
1980 Moscow, Russia: Boomers 8th, Canada did not compete
1984 Los Angeles, USA: Did not meet, Canada 4th, Boomers 7th
1988 Seoul, Korea: Did not meet, Boomers 4th, Canada 6th
1992 Barcelona, Spain: Boomers 6th, Canada did not qualify
1996 Atlanta, USA: Boomers 4th, Canada did not qualify
2000 Sydney, Australia: Canada 101 d Boomers 90 (0-3)
2004 Athens, Greece: Boomers 9th, Canada did not qualify
2008 Beijing, China: Boomers 7th, Canada did not qualify
2012 London, England: Boomers 7th, Canada did not qualify
2016 Rio, Brazil: Boomers 4th, Canada did not qualify
Olympic record: Canada 3, Australia 0
Overall: Canada 6, Australia 2