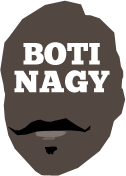 ---
Advertising opportunities available.
Please contact me.
---
WC: Controversial French win puts us through
Tweet
AUSTRALIA and France tomorrow night in Nanjing will contest first place in Group L of the FIBA World Cup, both nations already through to the quarter-finals following a controversial 78-75 French win last night over Lithuania.
It means both the Boomers and France are on 4-0 win-loss records, with fellow Group L teams Lithuania 2-2 and Dominican Republic 2-2 now out of the running.
Australia took care of business against Dominican Republic 82-76, albeit with star starters and NBA vets Joe Ingles and Matthew Dellavedova seemingly reluctant to fire up any shots.
Hopefully against France when Ingles comes up against his Utah Jazz teammate Rudy Gobert, that will spark the Boomers' triple-Olympian into recalling what an offensive weapon he is and recognise his own contribution to the scoreboard is as important as his facilitating.
France led Lithuania by 10 at halftime and 65-54 with a period to play. But with a potential quarter-final berth and Tokyo Olympic qualification at stake, the Baltics charged home in the last, and still were tied 74-74 going into the final 75 seconds after having twice tasted the lead.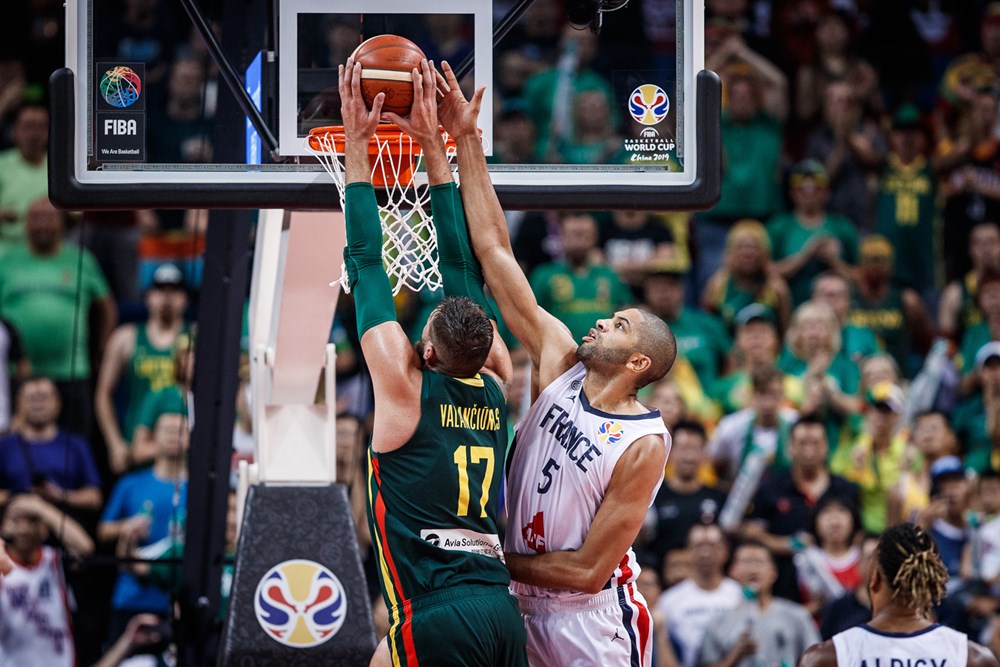 Orlando Magic shooting guard Evan Fournier restored France's edge at 76-74 off a delightful floater, but with 30 seconds to play, Lithuania's NBA centre Jonas Valanciunas went to the line for two free throws.
He made the first but the second was batted off the ring by Gobert, who also caught some iron with his hand. The shot should have counted.
Nando De Colo then sealed the win for France, putting both the French and the Aussies through to the quarters.
* * *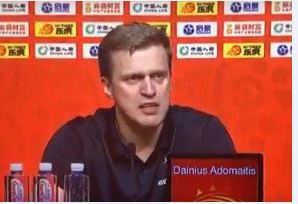 LITHUANIAN coach Dainius Adomaitis was not mincing words in the post-game press conference.
"Why you asking me about such a, such a refereeing, second game in the row," he said. "One game against Australia we playing rugby; second game you cannot play with the contact.
"This is f*@king joke. This is not basketball. This is not system. For what they have this VAR system?
"You don't need to be smart, you need to be honest. Stop the game, go to watch what's happened in the game." Turning to Valanciunas, Adomaitis continued. "These guys, they spending all summer - two months without families.
"They don't receiving, they receiving zero dollars, zero. Biggest respect for them.
"But somebody don't respect this game. This is f*@king (indiscernible)."
That concluded the press conference.
* * *
INCIDENTS such as that one, which marred the France-Lithuanian result, will do precious little to encourage marquee players to keep making themselves available for FIBA-run international events.
Great stock, respect and admiration rightly is bestowed upon those athletes who do put their country first and consider representing their nation the highest of honours.
But above national pride, there's not much in it for them. So if FIBA is going to allow its referees to get away with such blatant match-deciding errors, what incentive does that give a star to give up his northern summer?
FIBA to date has made no official comment on the non-call and in its highlights package of the game, was its usual ballsy self, omitting the key free throw vision.
The fact so many big name stars, mostly in the NBA, withdrew pre-World Cup for their own reasons, already had to be a concern if FIBA expects to parade this event as superior to the Olympics.
Clearly, no-one outside the FIBA hierarchy sees it as such. And while the game's global governing body allows events such as last July's Philippines-Australia melee to have zero consequences for the Filipinos - individual suspensions of minimal impact notwithstanding - you'd have to wonder why any NBA players would want to participate in qualifying matches.
Molten currently is FIBA's ball sponsor. Clearly they need to send the hierarch another pair.
* * *
HERE'S the bad news. We might be stuck with Dwayne "I can and WILL talk underwater" Russell as the anchor for the rest of FOX's coverage of the World Cup.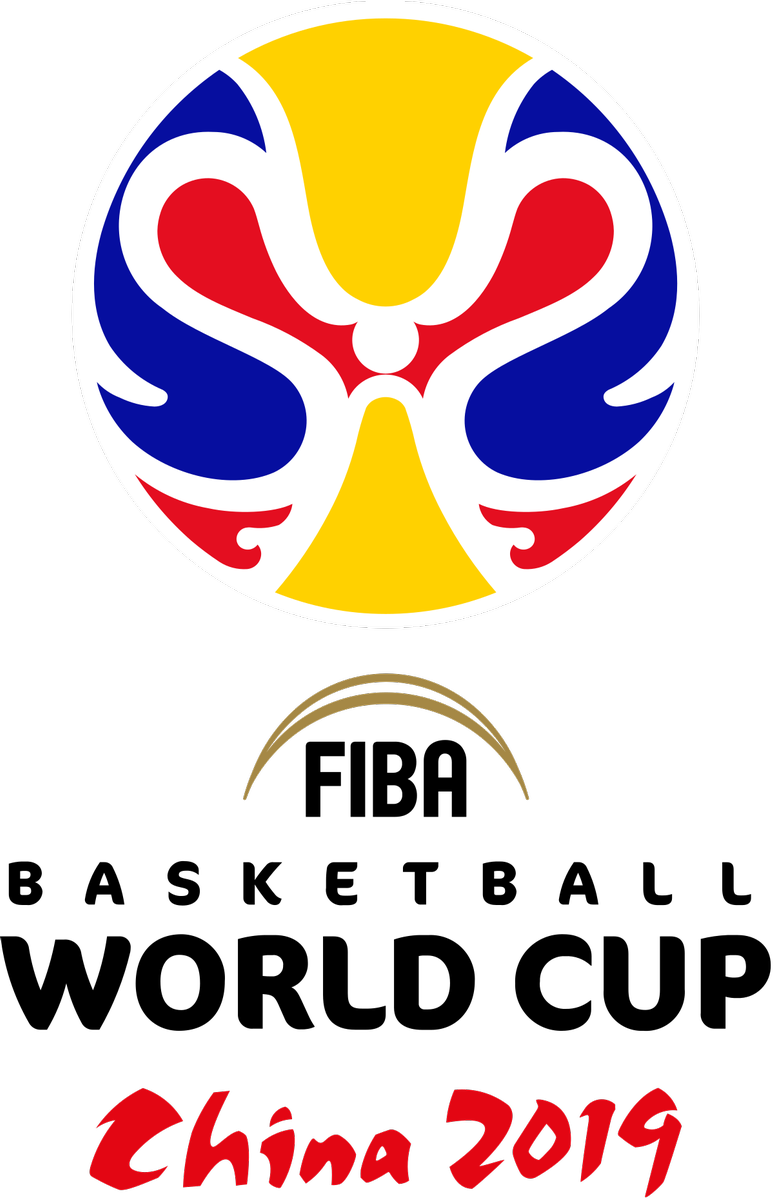 Brenton Speed, who was fabulous after FOX decided to run with its own commentary in the wake of an awful opening night performance from China, was calling NRL in Canberra yesterday.
And John Casey has SANFL duties here in Adelaide.
Having enjoyed the vignettes of our Boomers mainstays hosted by Matt Russell, we can only pray he gets the call up now. Though I'd be hitting the Speed-dial myself, frankly.
* * *
THE KO quarter-finals of the World Cup will see Australia and France advance to face most likely the USA and Czech Republic, unless Brazil beats the Americans tomorrow night.
Exactly which team the Boomers will crossover against will not be determined until their remaining games are played because there are still a few scenarios contingent on those results.
But as for stories floating around today this will be Australia's first trip to the quarter-finals in FOUR decades ... um, I guess that is referencing when the Boomers finished 5th at the 1982 Worlds.
Psst. Just for your information, they also finished 5th in 1994 so it ISN'T four decades.
A quarter of a century still has a strong ring to it though, if anyone cares to get a few facts straight.
* * *
ENJOYED Matt Russell's vignette with Boomers assistant coach Luc Longley and pondering whether this team in China is "Australia's best ever."
Until they achieve something never before achieved, it remains moot. But Longley did mention our Rio Olympic team was fairly decent.
So let's make a quick thumbnail comparison, based on starters and bench:
Rio Olympic Boomers FIBA World Cup Boomers
Matthew Dellavedova Matthew Dellavedova
Patty Mills Patty Mills
Joe Ingles Joe Ingles
Aron Baynes Jock Landale
Andrew Bogut Aron Baynes
Ryan Broekhoff Chris Goulding
David Andersen Andrew Bogut
Brock Motum Nick Kay
Chris Goulding Mitch Creek
Cameron Bairstow David Barlow
Kevin Lisch Cameron Gliddon
Damian Martin Nathan Sobey
Yeah, for now I'm still going with our 2016 Olympic team, which played off for a Bronze Medal but missed out 88-89 to Spain on some shonky late-game officiating, as our best.
Isn't it great FIBA since has cleared up its officiating nightmares?