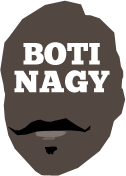 ---
Advertising opportunities available.
Please contact me.
---
WC: Dominican fryers almost cook Boomers
Tweet
PATTY Mills tonight loaded the Boomers onto his back as they hurtled past a plucky Dominican Republic 82-76 for their history-making fourth straight win at a FIBA World Cup, putting Australia on the brink of its quarter-finals.
Mills continued to show he now belongs in any conversation about Australia's greatest (male) players after slotting a game-high 19 points at 50 percent, with a game-high nine assists, four rebounds and two steals.
When the game needed to be won in the last quarter, it was Mills who stepped up and delivered it, with several co-stars also grabbing the spotlight, Chris Goulding's 15 points including 6-of-6 free throws, Jock Landale's 13 at 83 percent including 2-of-2 big threes.
His first came with 9:19 left to play and gave the Boomers some breathing space at 60-54. Mills pulled the lead to 61-54 after sticking the tech foul free throw on Victor Liz's outrageous flop.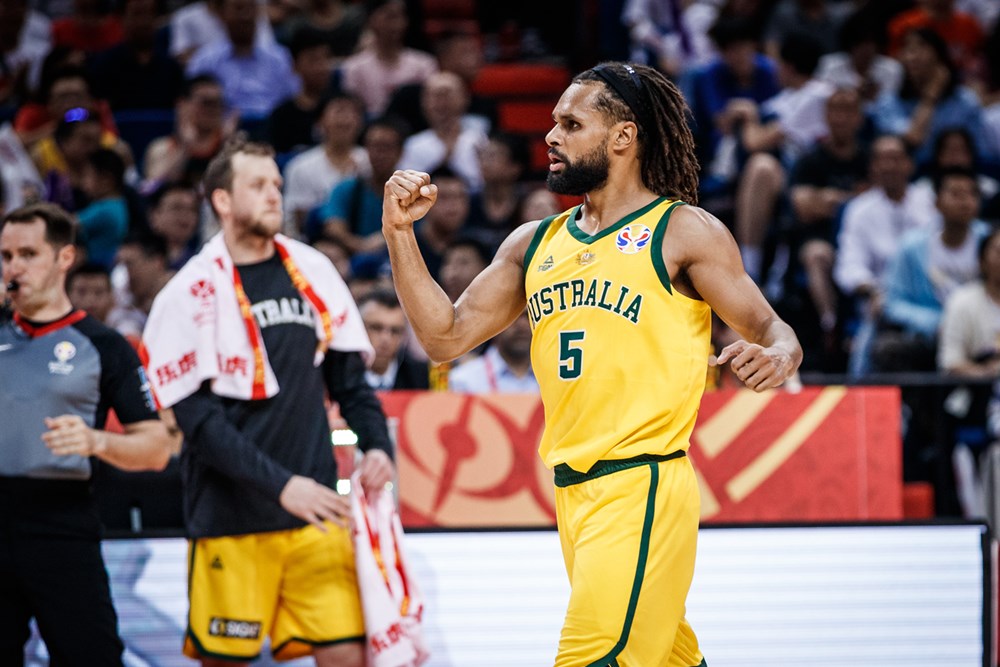 He then buried a 3-pointer for 64-56.
At 7:03, he drove to the hoop for a wicked basket and at 6:38, he drew the pressure again, dishing to Landale for the big man's second three-bomb and 69-60.
A Joe Ingles steal led to Mitch Creek lobbing the ball for Landale to slam home and Australia had its biggest lead of the game at 71-60.
A huge dunk from Eloy Vargas and a 3-pointer from Eulis Baez showed Dominican Republic was not ready to drop its collective head, though Andrew Bogut's sweet runner for 73-65 stung.
Bogut, Landale and ever-reliable Nick Kay were pressed into greater service tonight with Aron Baynes fouling out in just 16 minutes, taking 10 points at 63 percent, five rebounds, two assists and a block to an early seat.
Throwing down a massive slam dunk off a Matthew Dellavedova (6 points, 7 assists, 2 steals) feed with 6:15 to go in the third, Baynes fouled out 11 seconds later and just over a minute after his departure, scores were tied 46-46.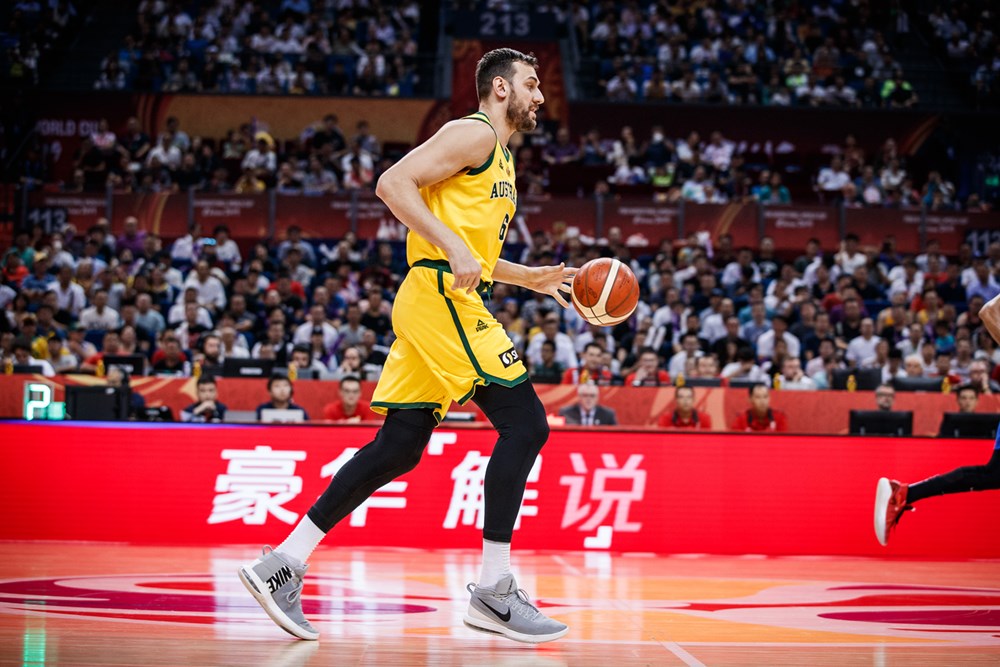 Bogut (above) then showed yet again why he is considered among the best passing big men of all time with a dish to Mills' cut, before throwing a pass from the opposite side of the keyway to Mills arriving in the far corner for an all-swish 3-pointer and 51-46 lead.
Bogut (8 points, 8 rebounds) also forced Joe Ingles to score off one of his six assists, the Utah Jazz swingman strangely reluctant to fire up any shots, missing his only shot of the first half and finishing with 1-of-4 in a few clicks under 30 minutes.
Australia's unselfishness was exemplary, with 30 assists on 30 made shots and 15 free throws, but Ingles took it a little too far for a shooter of his ability.
The Boomers also won the boards 40-30 but 16 turnovers, especially a couple of loose ones, did nothing to deter Dominican Republic from staying on task for another upset.
After an untidy first minute by both teams, Dellavedova opened the scoring with a 3-pointer and Australia was away.
In similar fashion to how he struggled against Senegal, Landale again opened slowly and two fouls had him taking a seat by 6:55 in the first.
Goulding came in and swished a three with his first touch for a 12-9 lead and Bogut, wide open at the hoop, bumped the lead to six at 17-11.
Fouled on a 3-point attempt, Mills knocked down all three and at 20-11 and 3:53 to the end of the first quarter, Nathan Sobey was subbed in.
Dominican Republic had it back to 19-24 by the first break but feeds by Dellavedova to cuts by Mills and Kay (7 points, 8 rebounds) forced a timeout, Australia out again at 28-21.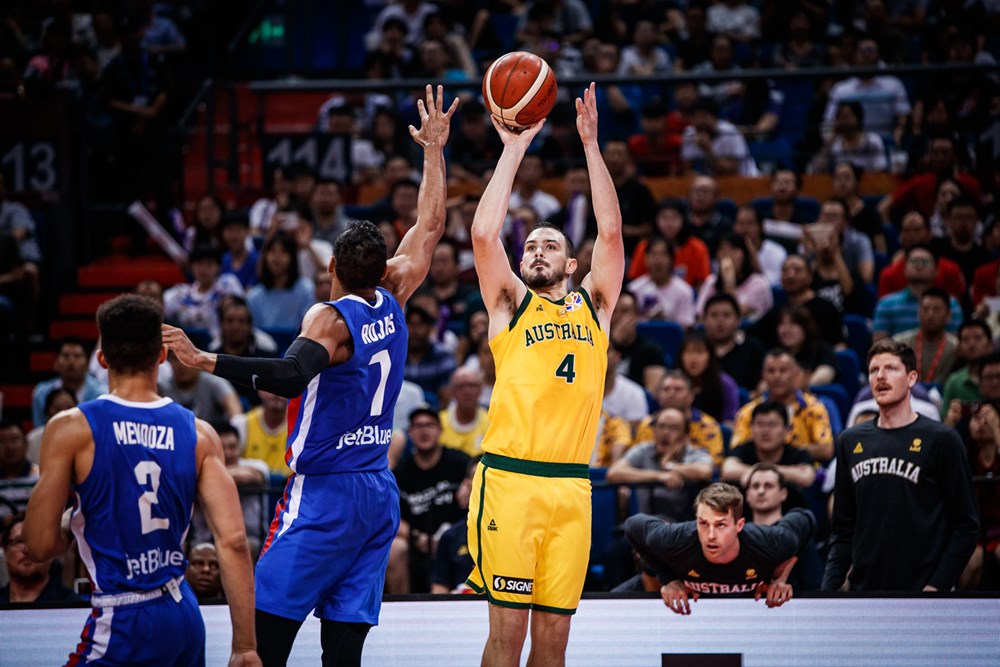 Ronald Roberts, who played a few preseason games for the Adelaide 36ers before complaining of knee woes and subsequently being let go, came off the Dom Rep's bench and had two dunks and a big rejection to ignite his team within a point at 29-30.
Goulding (above) again spliced a triple to restore order as the Boomers kept their noses in front. A casual Ingles turnover on the Boomers' last play of the half opened up a Dominican Republic fast break, capped by Luis Montero banking a 3-pointer to close it with Australia ahead 40-38 and some work to do.
Australia's record now in Group L with France, Lithuania and Dominican Republic is 4-0, the quarter-finals within striking distance.
AUSTRALIA BOOMERS 82 (Mills 19, Goulding 15, Landale 13, Baynes 10; Bogut, Kay 8 rebs; Mills 9 asst) d DOMINICAN REPUBLIC 76 (Vargas 16, Liz 14, Mendoza 12, Baez 10; Vargas 7 rebs; Solano 9 assts) at Nanjing Gymnasium.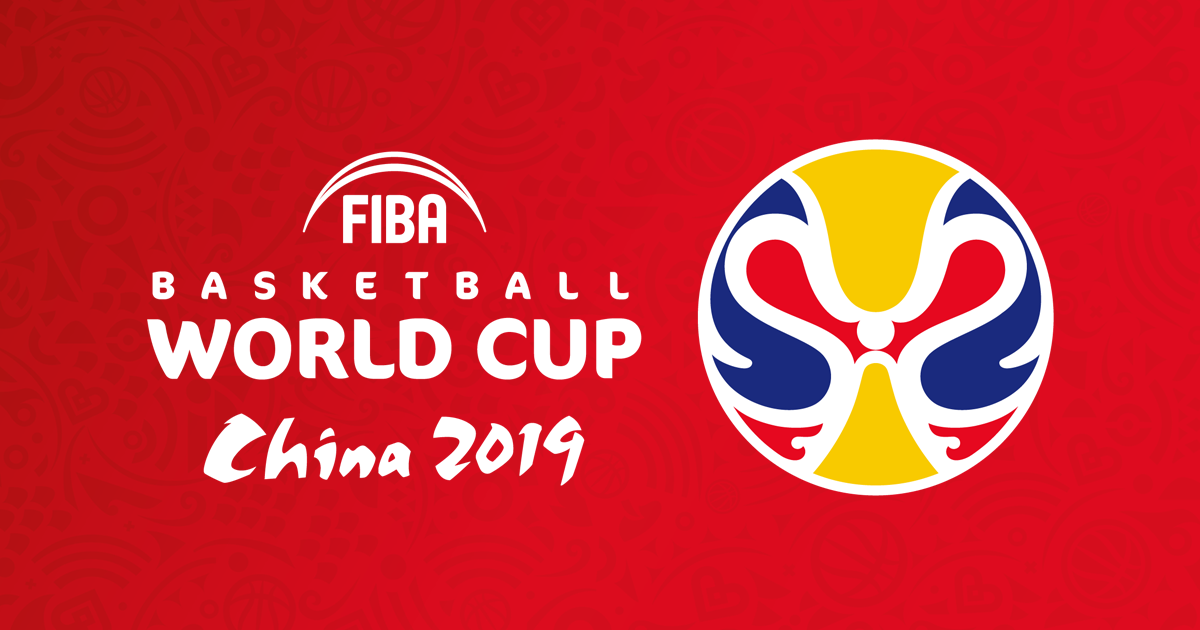 All action pics courtesy of fiba.com