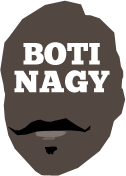 ---
Advertising opportunities available.
Please contact me.
---
WC: Revisiting Lemanis' golden plan
Tweet
BOOMERS coach Andrej Lemanis had a long-term plan which now is bearing fruit, with Australia just a tantalising two wins away from achieving what previously was viewed as "impossible" and claiming a FIBA World Cup Gold Medal.
In one of those weird and eery coincidences, FACEBOOK today threw up a six-year-old "memory" for me of a story I wrote for The Advertiser and syndicated through News Corp, talking with Lemanis in his new capacity as national men's coach.
This is what he had to say six years ago - and doesn't it resonate with us all right now?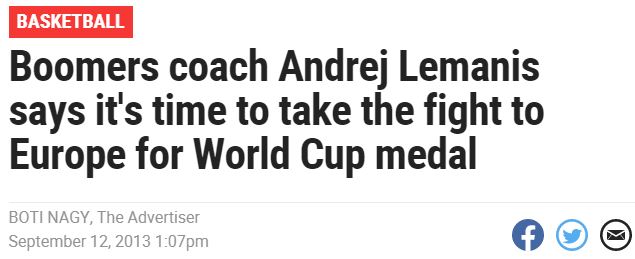 RATHER than follow his predecessors and lament the tyranny of distance, Australian men's basketball coach Andrej Lemanis plans to take the fight to the Continent ahead of next year's World Cup in Spain.
Lemanis leaves tomorrow for an extended fact-finding mission to Europe, first stop Ljubljana, Slovenia for the major rounds of EuroBasket - the European men's basketball championship.
He also will track down most of Australia's players competing in Europe and work to get more games against European teams for his Boomers.
Other than ahead of the 2000 Sydney Olympics, drawing full-strength national teams for tours of Australia has been a nightmare for Basketball Australia and previous Boomers' regimes.
Why would a European team fly all the way Down Under when it can drive across a border and play another international team?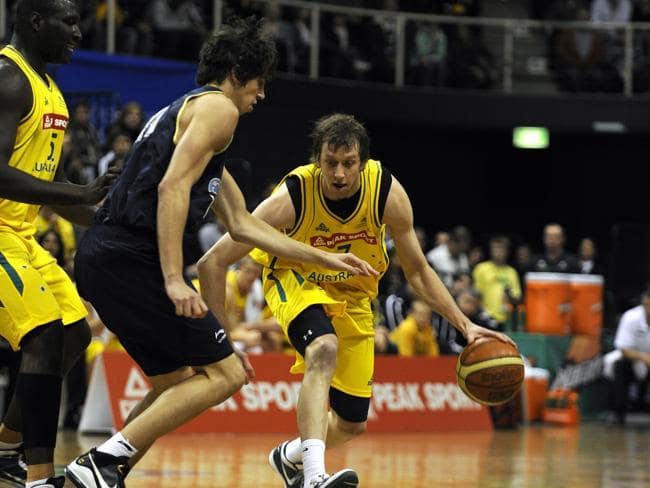 *JOE ingles in action for the Boomers
And while Australia traditionally has leaned toward playing against US teams, national and college, the fact is there is only one game against the US at any international event - World Cup or Olympics.
But European and South American opponents are there in abundance.
"We want to get games against teams such as Spain, France ... Lithuania is always a powerhouse," Lemanis said.
"We identified Russia earlier too, although they haven't done that well at Eurobasket."
Lemanis' plan is the classic philosophy of: "If the mountain won't come to Muhammad then Muhammad must go to the mountain."
"Part of the plan next year would be to take the team to the mini-AIS training facility at Varese in Italy for 2½-to-three weeks before the World Cup and be based there," Lemanis said.
"We could fly out, seek a few games, come back and train, seek games, come back and train."
As simple as the plan sounds, it is a minor stroke of genius given the difficulties of luring quality teams to Australia.
And by playing lead-up games in the preparation for the World Cup, it also would demystify many of the European teams and superstar players only otherwise regularly seen every two years at an international event.
"The guys could stop trying to get autographs and try to beat them," Lemanis said, only half-joking.
Basing the team at Varese is no pipe-dream either and reinforces how serious the program has become about winning a medal.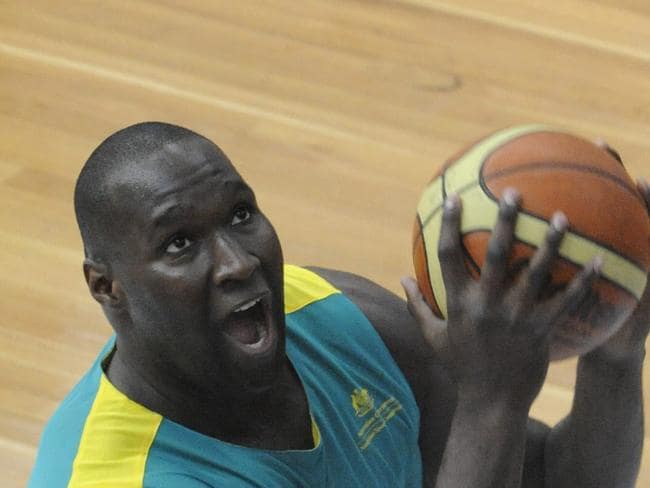 *NATHAN Jawai goes up to the basket during a training session.
"We're committed to go to Europe," Lemanis said.
"We have access to all the facilities at the institute there and at a reasonable rate."
Lemanis personally will inspect the facilities while in Europe to ensure the Boomers aren't caught in a situation where they arrive to find their "seven-footers are stuck in single beds".
After watching the conclusion of EuroBasket, he will head to Spain to catch up with dual-Olympian Brad Newley and his club coach.
"Then I'll go to Istanbul to catch up with Nathan Jawai and Ryan Broekhoff, then Israel to catch up with Joe (Ingles)," Lemanis said.
The Boomers boss is anxious to develop a relationship with the coaches of his Continent-based national players.
"We have to face the reality that for 10 months of the year, they're being developed by other coaches," Lemanis said.
"As the (Boomers) full-time head coach, I think it's very important to establish better relationships with not just our players but the environments they are in.
"You want to be able to ring a coach and ask: 'How is Joe going?' for example."
The opportunity to attend EuroBasket and scout potential opponents while developing relationships with other programs is a big key for Lemanis.
"We want to be playing meaningful games." he said.
Lemanis also will fly to Paris.
"I have been strongly advised to have a look at how the French Federation operates because everyone tells me they do it very well," Lemanis said.
*HAVING beaten Lithuania and France along its 2019 FIBA World Cup campaign, Spain is next on the schedule in the semi final tomorrow night.