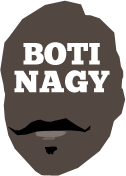 ---
Advertising opportunities available.
Please contact me.
---
WC: Senegal sends an Angola shiver
Tweet
AUSTRALIA needed a Joe Ingles near-triple-double tonight to inch past Senegal 81-68 in a lack-lustre FIBA World Cup performance by the Boomers in Dongguan.
The win took the Boomers' intragroup tournament record to 2-0 but it was anything but an impressive outing against a Senegalese team which was thrashed by 54 points in its opener against Lithuania.
Obviously humiliated after scoring just 47 points in their opener, Senegal came into this contest with real purpose and focus, knowing its tournament was on the line.
How much of the way this story played out was as a result of their desperate resilience as much as Australia's occasional indifference is debatable. But grabbing 13 offensive rebounds against some ordinary defensive aptitude or desire by the Aussies spoke volumes as to why this one still was alive inside the last three minutes.
Yes, that's right - do not let the final 13-point margin fool you, the Boomers were made to play to the bell.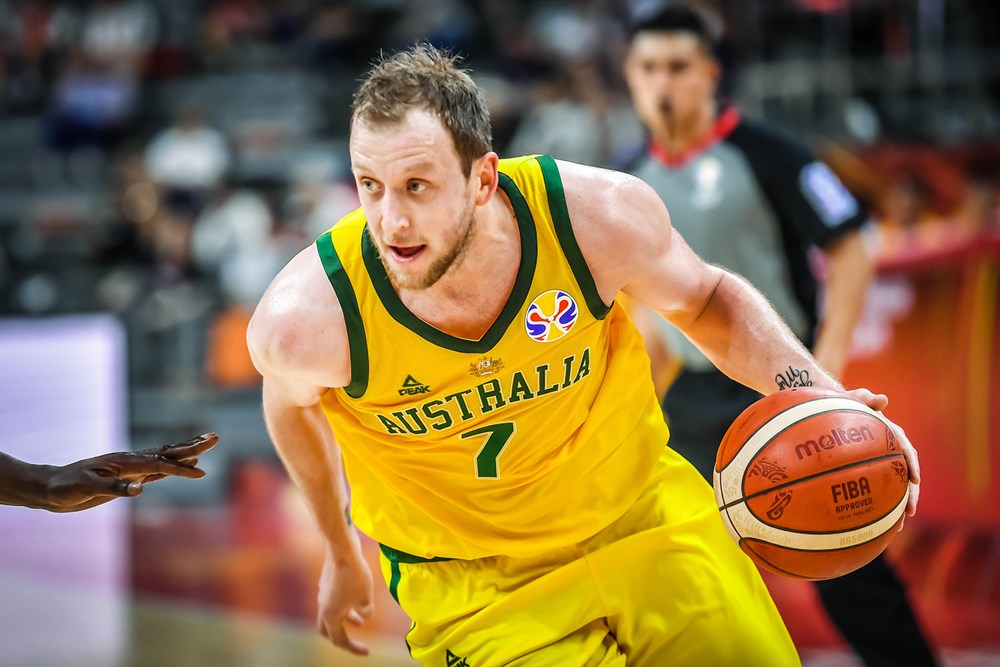 Ingles (above) finished with 17 points at 75 percent, including 4-of-6 triples, with 10 rebounds and nine assists, to go within one dish of the coveted triple-double. For good measure, he also had two blocks.
But just as another African qualifier - Angola - destroyed Australia's 1986 FIBA World Championship campaign with an upset win, Senegal hung around all night, threatening to do the same.
Patty Mills found his range for a game-high 22 points at 50 percent, with three threes, and Nick Kay had a positive game after Jock Landale had his worst since donning the green-and-gold for the first time in Kazakhstan.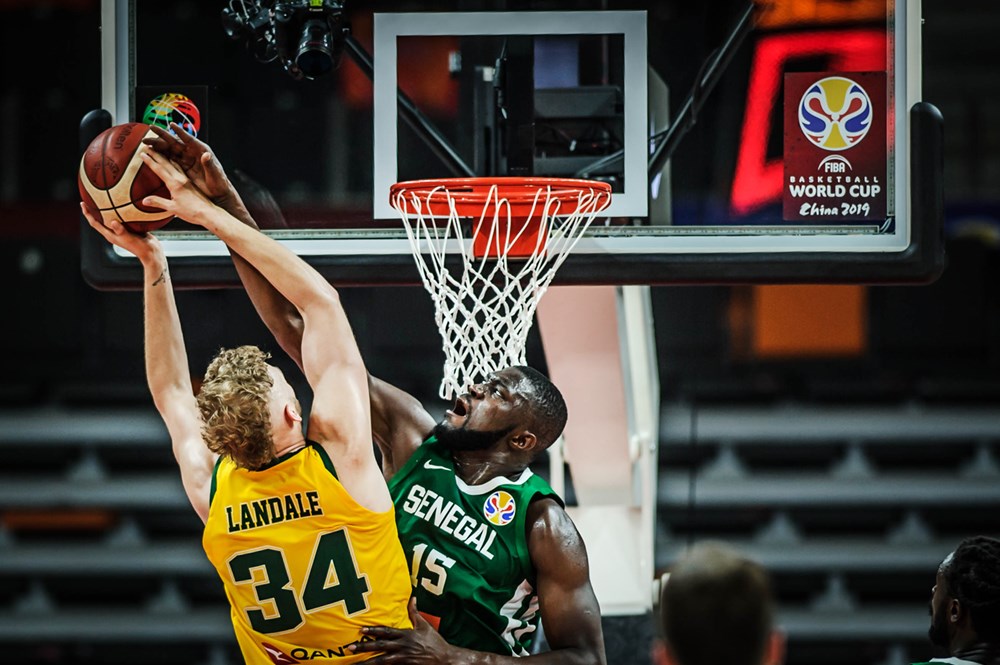 Landale was pointless and had four turnovers in 14:37 in his most uncharacteristic effort, one of his only two shot attempts blocked (above). Hopefully, tonight was just an aberration for the burgeoning young star.
After his breakout scoring game in the win over Canada, Matthew Dellavedova went back into passing mode with six points, eight rebounds and seven assists .
Midway through the third, an Ingles three-point play pulled Australia 46-39 clear, then a Mills triple bumped the lead to double-digits for the first time.
A big block by Aron Baynes leading to a Dellavedova pick-up and delivery to Mills (pictured below) for three gave the Boomers their biggest buffer at 54-41.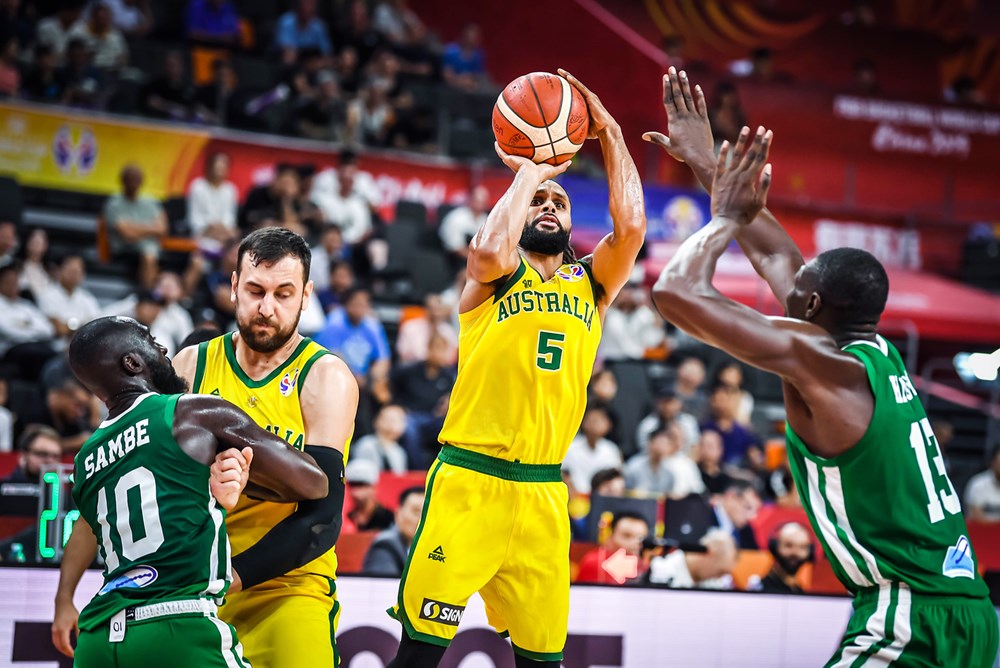 Senegal refused to take the hint and Australia kindly refused to grind the boot and with 5:55 to go, Youssoupha Ndoye had it back to 59-64 with what was a blatant travel.
There was a 24-second violation to come yet too for the Aussies before Maurice Ndour copped an unsportsmanlike foul for decking Mills and the door finally creaked shut.
Aggressive and not even vaguely resembling the team embarrassed by Lithuania, Senegal jumped to an immediate 5-0 lead, Australia seeingly preoccupied with getting the ball to Baynes, to little avail.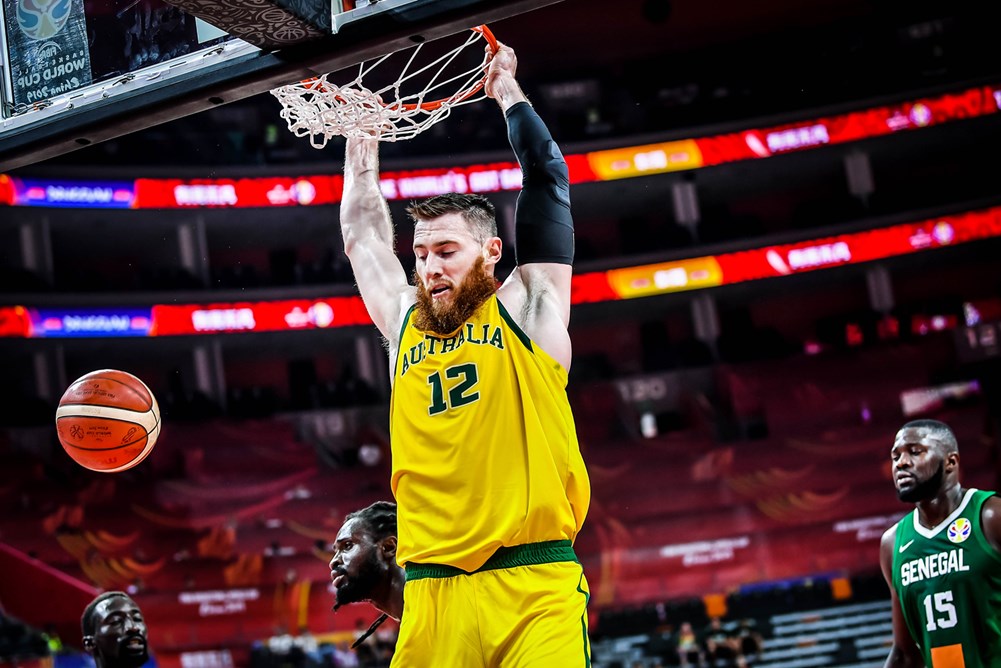 Consecutive Baynes baskets, including a sweet slam, got the Boomers rolling but it wasn't until Chris Goulding's insertion the Aussie offence started to look formidable again.
Goulding's pass to an open Nick Kay with 53:6 left in the first, finally tied it at 16-16 before Dellavedova from the stripe gave Australia the lead after a poor quarter.
Feeds by Ingles to Baynes and to Kay helped the Boomers open the second looking sharper and the Utah Jazz swingman's third straight assist led to an Andrew Bogut dunk.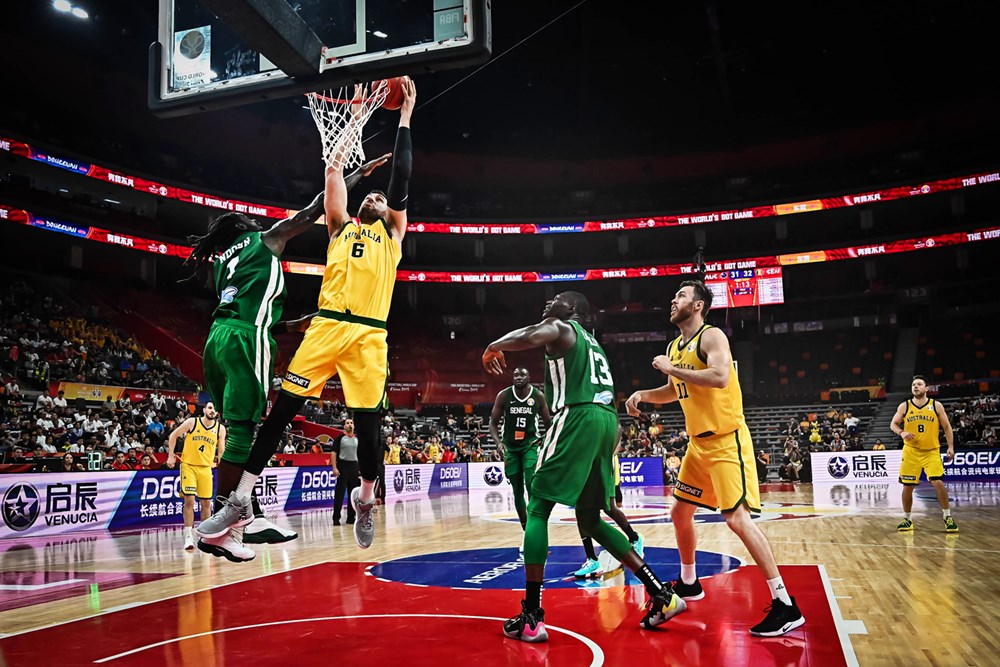 Mills hit his first basket - a 3-pointer - at 4:43 in the second period and when he followed up with a jumpshot, it appeared the Boomers might start pulling away.
Instead, Landale's third turnover saw Senegal snatch the lead back at 32-31 as Australia continued to be untidy.
A Goulding triple made it 36-33 at halftime, a late 3-pointer by Xane Dalmeida waved away as too late, Australia again more fortunate than fanatical.
But in a combined 25 FIBA World Cup/World Championship or Olympic Games tournaments, the Boomers have started 2-0 just twice in their history, at the 1994 Worlds in Toronto where they matched their best WC result (of 1982) by finishing fifth, and at the 2016 Rio Olympics where they played off for Bronze.
Sometimes you just have to win ugly. As long as cutting it close doesn't become a dangerous habit.
AUSTRALIA BOOMERS 81 (Mills 22, Ingles 17, Baynes 12; Ingles 10 rebs; Ingles 9 assts; Creek, Bogut 1 stl) d SENEGAL 69 (Dalmeida 14, Ndoye, Ndour 13, Faye 12; Ndoye 10 rebs; Dalmeida 4 assts; Dalmedia, Ndour 2 stls) at Dongguan Basketball Center.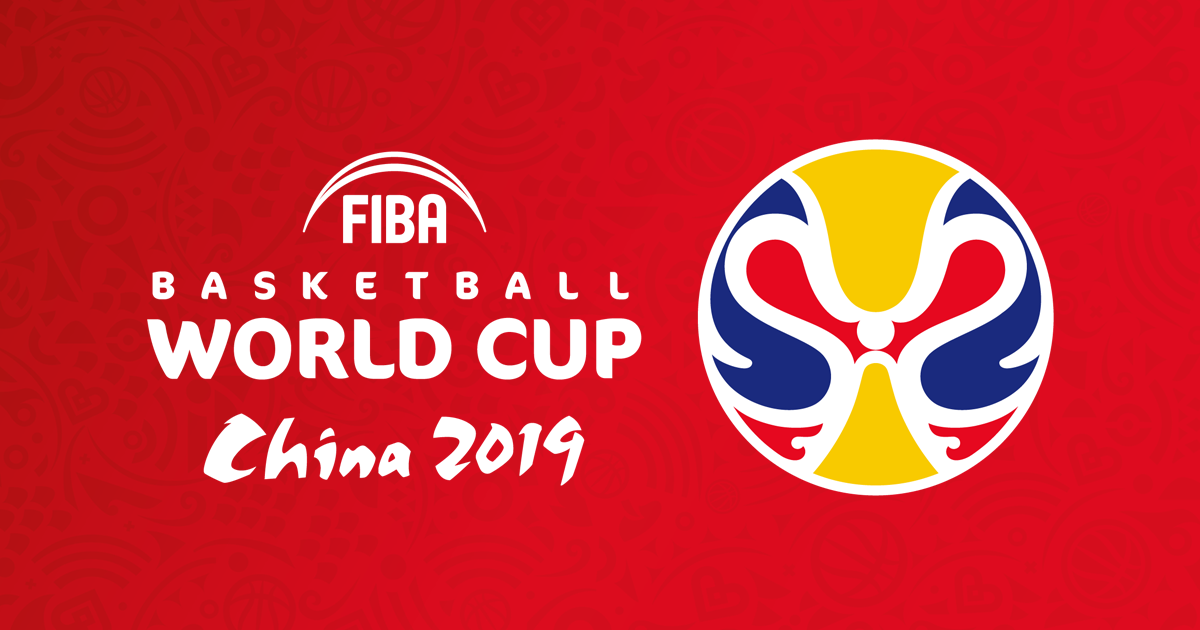 All action pics courtesy of fiba.com