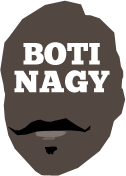 ---
Advertising opportunities available.
Please contact me.
---
WC: There's still a Bronze Medal to win
Tweet
LOSING their FIBA World Cup semi final 88-95 in double-overtime last night in Beijing left our Boomers gutted, but with a Bronze Medal at stake tomorrow against France, there's no time to ponder what may have been.
Having already achieved Australia's best result at a FIBA World Cup/World Championship in almost a half-century of competing - previous bests being fifth placings in 1982 and 1994 - these ballsy Boomers can grab a piece of their own history by becoming our first ever men's medallists.
Yes, Gold was the goal but in a tight game against a European opponent, Australia's chances of getting past Spain AND the referees was always neglible.
The bogus foul on Andrew Bogut with 8.7 seconds left in regulation to put Marc Gasol on the stripe with the Boomers leading 70-69, was so reminiscent of the Bronze Medal playoff loss to the Spaniards at the Rio Olympics as to be uncanny.
It even prompted an enraged outburst from Bogut as the Boomers headed for the changerooms post-game of: "Google where headquarters of f**king FIBA is." (Switzerland, if you were wondering.) "F**king disgrace."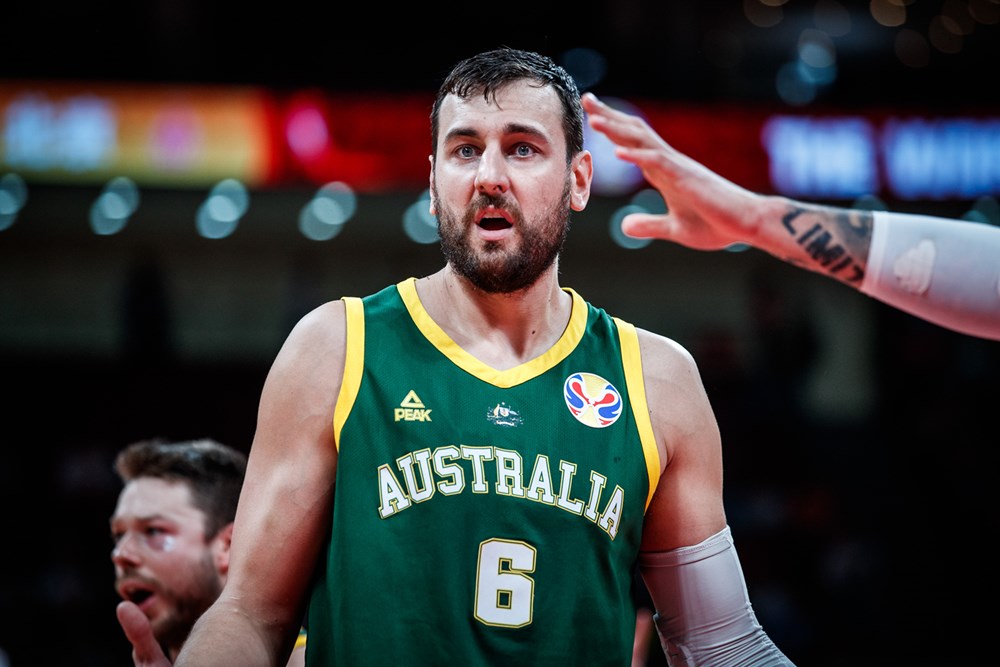 YOU'RE KIDDING: No they're not Andrew. They never are.
Let's be frank. The moment the champion USA was eliminated, FIBA's Euro-centricity would have kicked in, preferring a Spain-France playoff for the Gold Medal.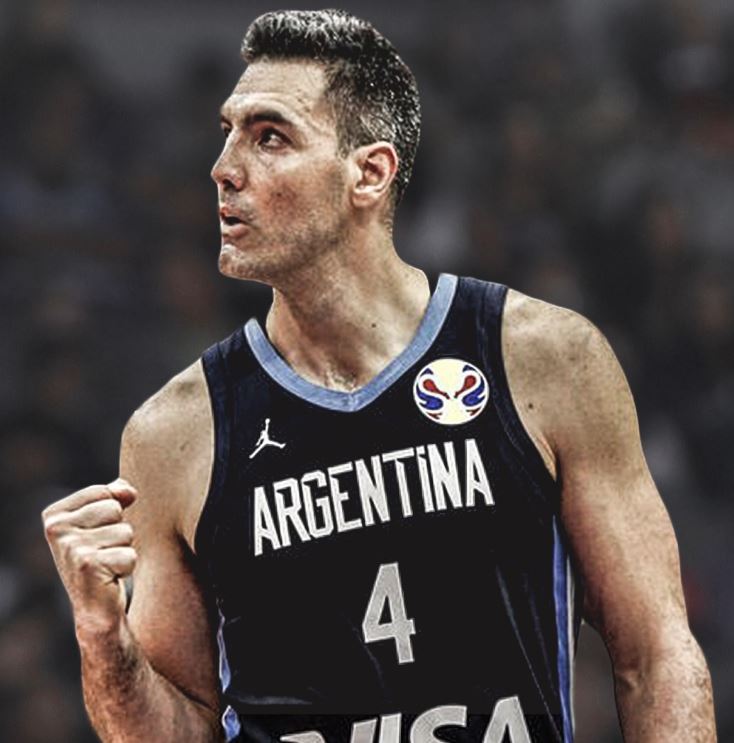 Unfortunately for FIBA, Argentina - playing as men possessed behind obsessed 39-year-old veteran Luis Scola (28 points, 3-of-4 threes, 13 rebounds) - put so much distance between itself and France in the other semi final that there was no way to influence this result.
In the South Americans' comprehensive 80-66 rout, it would have been fairly blatant if anyone tried to unduly tighten this one up.
Bogut apparently is being "investigated" by FIBA for his blunt assessment. But then, as those who try to frivilously intimidate or neuter criticism already know: "Truth is an absolute defence to libel claims, because one of the elements that must be proven in a defamation suit is falsity of the statement."
* * *
THE Aussies have the lessons of history now to utilise before hitting the hardwood against France tomorrow evening in search of Bronze and a maiden medal.
Back at the 1988 Seoul Olympics, our Opals lost a heart-breaking semi final 56-57 to Yugoslavia on the last shot of the match. They emotionally could not get over their wasted opportunity and fell in the Bronze Medal playoff by 15 points to a Russian team they previously beat by 12 in the tournament.
On the four Olympic occasions our Boomers finished fourth, losing Bronze Medal playoffs, only twice were they a legit chance.
In Seoul, the USA gave them hell in the Bronze Medal game and they were never in it. Similarly at Sydney 2000, Lithuania pounced on Australia's blues - the Boomers still kicking themselves for losing their semi final to France - and they were never in it.
Atlanta 1996 was a thrilling battle with Lithuania and we can all remember how Rio finished up against Spain.
"We've got to find an altar somewhere and burn a sacrifice to the basketball Gods, because they're not kissing us on the dick yet, like they do Spain," Aussie assistant coach Luc Longley (pictured) said.
"I feel like Spain are kissed on the dick by the basketball Gods every time we play them.
"It's gut-wrenching for the guys. They've been so f**king good, so consistent and played so hard and I felt like they deserved to win that and it doesn't feel like that's the right result."
* * *
MANY believe France "played its Final" in the quarters when it KO'd the champion USA 89-79.
Rudy Gobert, such a non-factor in France's ultimate 98-100 loss to the Boomers, great against the USA, had 11 rebounds and three points in the loss to Argentina.
So here are the external factors for consideration heading into the Bronze Medal game:
*There's the emotional wreckage which needs to not only be salvaged after losing the semi final in such tragic circumstances, but turned back upright and ready to go forward;
*It was a 50-minute game and yes, fatigue WAS a factor, Boomers coach Andrej Lemanis shortening his rotation as the classic wore on until tournament MVP Patty Mills logged 45:02, Joe Ingles 43:56, Matthew Dellavedova 39:22. (You can make the claim they play NBA and 48-minute games, but come on, they don't log those sorts of minutes in The Show.) They have to reach into the well again, and Ingles MUST shoot the ball;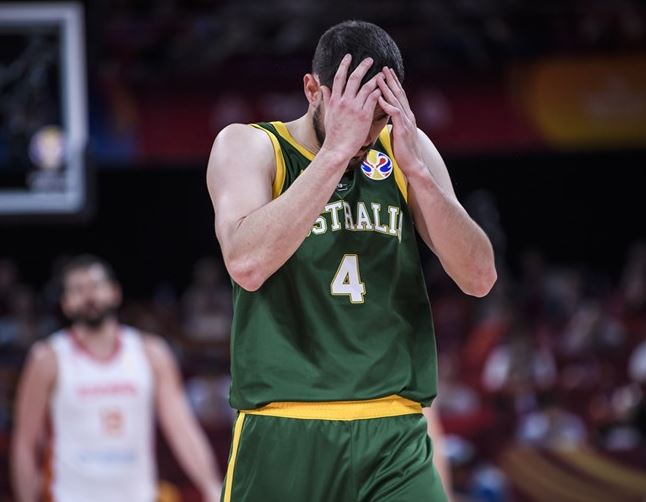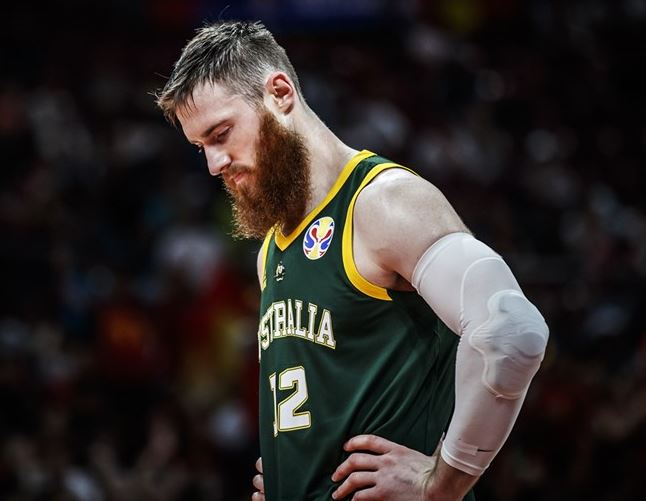 *Did YOU feel emotionally shot, shattered, angry, upset, disappointed, drained after WATCHING the double-overtime semi final? So how are our Boomers feeling, having LIVED it?
*How will France come out tomorrow? Will they be done-and-dusted and ready to head home? Or will they be fired up to win something for the national trophy cabinet? Evan Fournier, Nando De Colo, Nicolas Batum, Frank Ntilikina, Gobert ... do they have a score to settle with Australia? You bet;
*History also shows - and it as ancient as that Seoul Bronze Medal playoff for our Opals in 1988 and as recent as the Rio Olympics semi final for the Boomers against Serbia - beware the team Australia already has beaten at a tournament. At Rio, the Boomers bounced Serbia 95-80 in round two, but come the semi final and Serbia made all the adjustments to win 87-61. Quite the turnaround. Expect nothing less from the French;
*Past-Boomer Anthony Petrie on Twitter today tweeted:

Let's all figuratively have our fingers crossed Peach is on the money.
* * *
JUDGING by the pictures below, retired NBA superstars Manu Ginobili and Kobe Bryant appear to have been supporting the Boomers and Patty Mills and Joe Ingles respectively last night.
At least later in the evening, Ginobili had the ecstasy of watching his old mate Scola - who debuted for Argentina in 1999 - KO France to qualify for the Gold Medal playoff.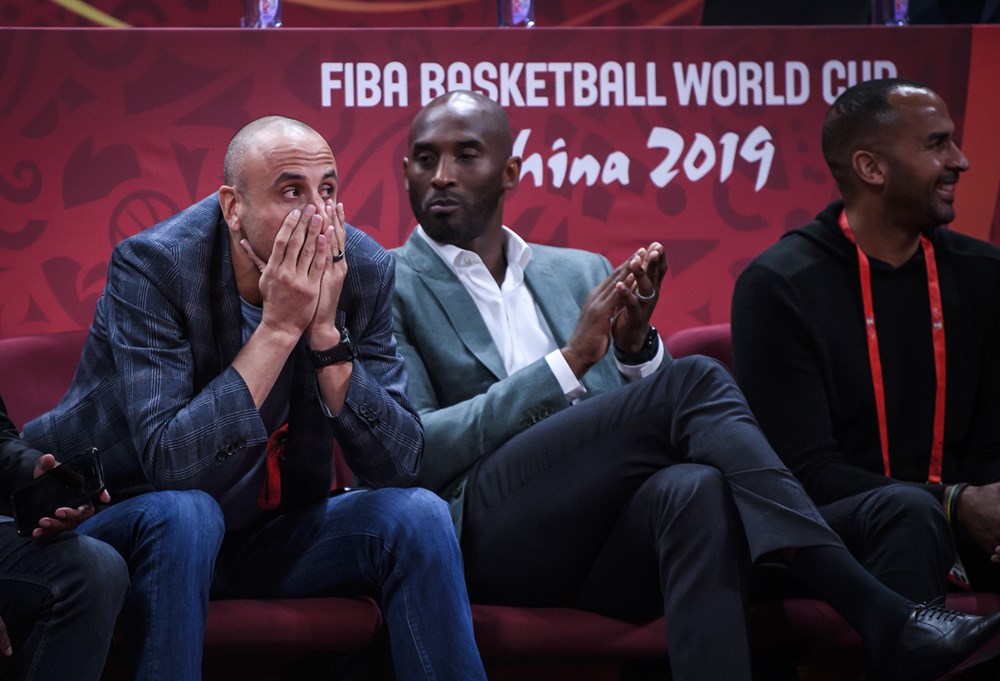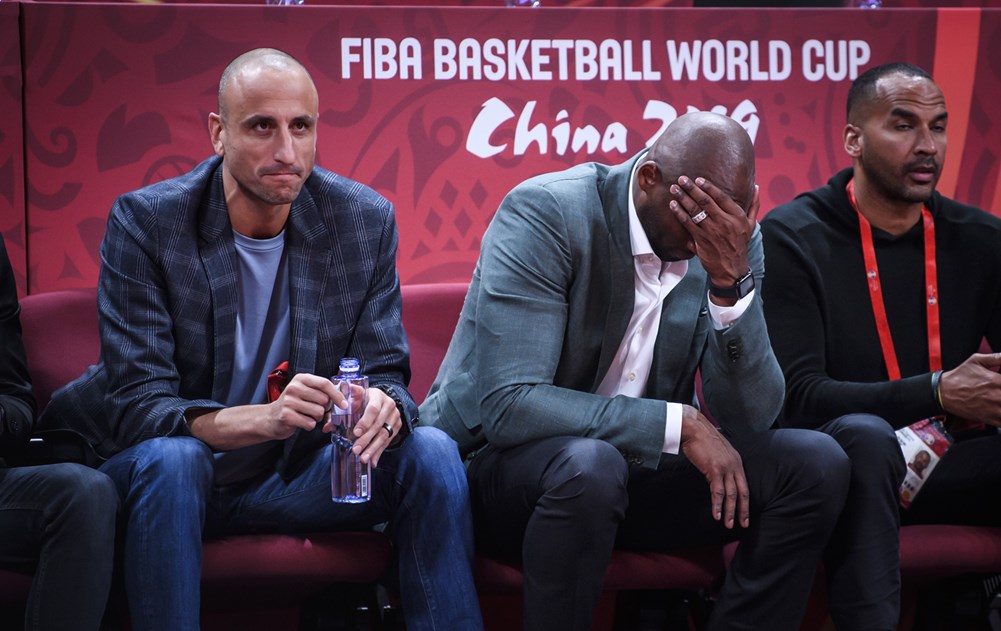 * * *
EVER-reliable @NBLfacts has come up with a couple of good ones for Boomers forward Nick Kay.
Firstly, Boomers players have recorded double-doubles 19 times in FIBA World Cup or Olympic match history. With 16 points and 11 rebounds, Kay last night became the first player to do it off the bench.
Until last night's heart-breaking loss to Spain, Kay had a personal winning streak of 28 games.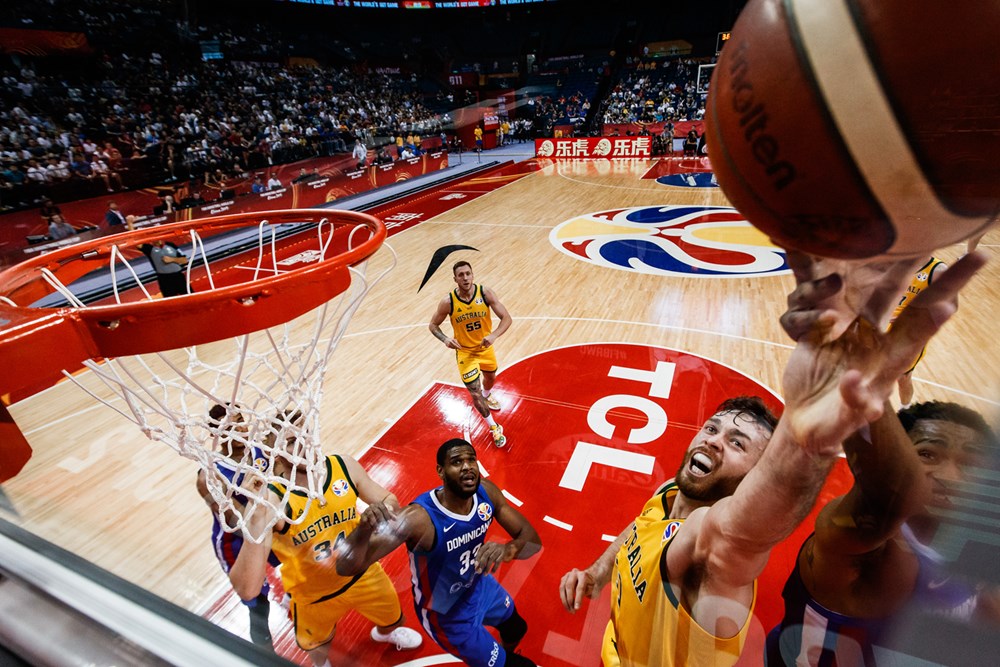 They were Australia's six straight World Cup wins, on top of a 20-0 run with Wellington Saints in the NZ-NBL and Perth Wildcats' last two wins to claim the 2018-19 NBL championship.
* * *
THE Boomers V France for Bronze tips off at 6pm (AEST) tomorrow night, 5.30pm SA. Watch it live on FOXSports or Kayo. Time for the Boomers to recover and rise, one more time.