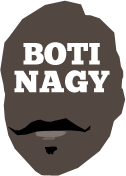 ---
Advertising opportunities available.
Please contact me.
---
Like father, like son in Adelaide?
Tweet
CJ Bruton's first outing as an NBL head coach has not only bagged the Loggins-Bruton Cup for his Adelaide 36ers but also saw new Sixers captain Mitch McCarron walk away from the annual preseason tournament with its most coveted individual award, the Ray Borner Medal as series MVP.
Now that absolutely is an auspicious start for the next generation Bruton, whose father Cal starred as a player at Brisbane Bullets and as a player-coach at Geelong Supercats before his grandest achievement, rebranding and rejuvenating the Perth Wildcats franchise and turning it into a championship club.
Yeah, he overachieved, the irony still that he modelled those 1987 Wildcats after the 1986 NBL champion Adelaide 36ers "Invincibles" and that since that time, the West has enjoyed elite national basketball's greatest success.
Perth left Adelaide's achievements in the dust so long ago that comparisions now are almost odious which, of course, is where CJ comes in, looking to revamp and rejuvenate an Adelaide club which long has been lost in the league wilderness.
When Cal Bruton "won" the less-than-coveted role as Wildcats' player coach, he was inheriting a team which had endured an 8-18 season, finishing 12th.
He immediately took them to the final of the preseason KMart Classic at Sydney's Homebush Stadium, winning it over Adelaide, and handsomely. By the regular season's end, Perth was eliminating the 36ers in the semi finals and playing in a Grand Final for the first time.
CJ inherits a team coming off a 13-23 regular season which included seven straight losses to close 2021.
Yet here it is, his 36ers yesterday completing their Blitz program with a 72-67 victory over Brisbane Bullets in sort of a surrogate final.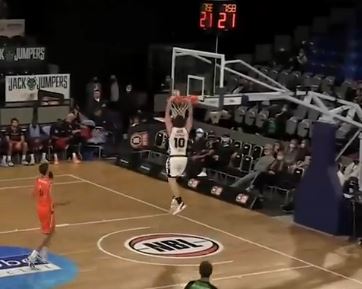 And McCarron again showed he remains arguably the best off-season free agent pick-up by winning the Borner Medal, averaging 5.6ppg, 5.6 rpg, 7.4 apg and 2.8 spg across Adelaide's 4-0 tournament streak.
Can CJ further emulate dad by getting his 36ers to the playoffs in Year One at the helm?
It's a tough ask and a tougher task, given he is Adelaide's third coach in three seasons and has a vastly changed lineup.
And it always is perilous to draw too many conclusions from preseason play when most coaches are playing "ducks and drakes" - hate the Drake - with their lineups and rotations.
(And this season perhaps even moreso with the number of games each team played, with some abandoned due to COVID scares.)
Still, for long-suffering 36ers fans, this is about as good a start as they could have wished for and the prospect of facing two of the popular tips for the Final Four in Perth and Illawarra in the regular season's opening round, looks far less daunting than it once did.