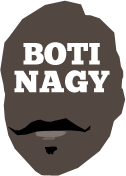 ---
Advertising opportunities available.
Please contact me.
---
We're back! And the WNBL is our baby
Tweet
THE phone rings, the caller ID says Brad Rosen. It may not exactly be the Bat-signal over Gotham City but we all know what it means. The Brad and Boti Podcast is back and talking (mainly) WNBL!
Yep, The Rosenmeister and Botman hit the airwaves again with our take on the joys of the WNBL hub in north Queensland and so much more.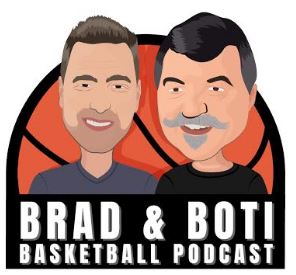 How fair was the Lightning's redraw after the Adelaide team erroneously was forced into some delayed corona virus lockdown?
Why isn't Alex Wilson in the Opals squad? At least 50 per cent of us believe she should be IN THE TEAM for Tokyo, not languishing outside the squad.
Who is going to take down Southside or will the WNBL's most talented roster implode with the need to find minutes for so many quality players?
Will Townsville or Adelaide round out the Final Four behind Southside, Melbourne and Canberra?
Then it's also on to Andrew Bogut and his retirement announcement at his @RogueBogues podcast. Was Brian Goorjian the right man to lead the Boomers at the Tokyo Olympics next year?
Who else should have been in the running? Who cares? He has the gig and he's the most successful coach in pro team sports in this country!
All this and more, we get across it at Brad&Boti so hit that link or go to Apple Podcasts or Spotify.
Or, of course, don't. That TOO is an option.