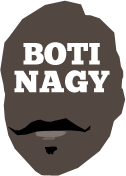 ---
Advertising opportunities available.
Please contact me.
---
What a week for Norto: PotW review
Tweet
MITCH Norton hit a "Hail Mary" 3-point bomb to sink New Zealand, then was recalled to the Boomers for the FIBA World Cup qualifiers this week against the Philippines and Chinese Taipei. It's been quite the week for the Hawks' playmaker.
And while generally a match-winning basket gives its shooter first dibs on Basketball On The Internet's "Player of the Week" title, Norto's game against Melbourne wasn't quite as memorable, even though Illawarra defied the odds and won again.
What DID happen in that game is United's Rio Olympian, Chris Goulding, hurt his ankle sufficiently to have to be ruled out of Australia's two Asian zone qualifiers in Melbourne.
That opened the door for Norton's return for the two-match series, a door he gladly leapt through, as would anyone just on the edge of the line-up.
A key player in Australia's FIBA Asia Cup success in Lebanon last year, Norton's return means a smooth transition for Boomers coach Andrej Lemanis as the point guard already is across the team's systems.
Norton will join Sydney Kings' guard Jason Cadee in the team, the latter fresh from a devastating 30-point haul which similarly sank New Zealand, though in an entirely different manner.
Cadee uncorked 5-of-5 triples in the final period at a roaring Qudos Bank Arena to break the Breakers. Tied 68-68 with a period to play, Cadee's long-range missile assault left New Zealand in tatters as the Kings went on a 33-18 rampage to win 101-86.
When your backcourt now boasts two league MVPs in Jerome Randle and Kevin Lisch, you have to bring your game. And after also playing his role in the road win at Brisbane, Cadee finished the regular season bouncing perfectly off the springboard into national representation.
His 30 points came at 67 per cent and included 6-of-10 triples overall as Sydney gave its long-suffering fans hope for the future. And Cadee concluded the season as the B.O.T.I. Player of the Week.
B.O.T.I. NBL Player of the Week
Rd1 Casper Ware
Rd2 Perry Ellis
Rd3 Edgar Sosa
Rd4 Shea Ili
Rd5 Edgar Sosa
Rd6 DJ Newbill
Rd7 Bryce Cotton
Rd8 JP Tokoto
Rd9 Bryce Cotton
Rd10 Ramone Moore
Rd11 Cameron Gliddon
Rd12 Demitrius Conger
Rd13 Daniel Johnson
Rd14 Tai Wesley
Rd15 Jerome Randle
Rd16 Casper Ware
Rd17 Jerome Randle
Rd18 Cameron Gliddon
Rd19 Jason Cadee