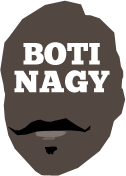 ---
Advertising opportunities available.
Please contact me.
---
When 83 is just not enough
Tweet
HALFWAY through NBL Round 18 and last night, 83 was the unlucky number for first New Zealand, then Perth as they swapped places in the Final Four - twice in one night.
The Breakers were in second place behind Melbourne when they hit Hisense Arena, only to finally drop their first game to United this season, the home team victorious 89-83.
Scores locked 71-71 with a period to play, this one still was very much up in the air.
Carrick Felix had taken it there with a wicked fast break slam dunk over Tom Abercrombie which brought the house down at Hisense.
The reaction of United teammate David Barlow (below) said it all!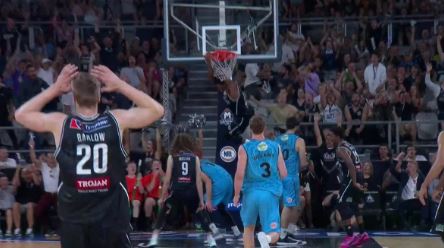 With less than four minutes to play, Finn Delany gave New Zealand an 83-75 buffer with a three-point play but inexplicably, Melbourne peeled off the game's final 14 points to win going away.
Their record slumping to 15-10, the Breakers slid from second to fourth, moving Adelaide (which plays tomorrow) and Perth up a slot each.
All the Wildcats had to do to leapfrog Adelaide and take over second place, was beat a Cairns team which last round couldn't stop Sydney at home.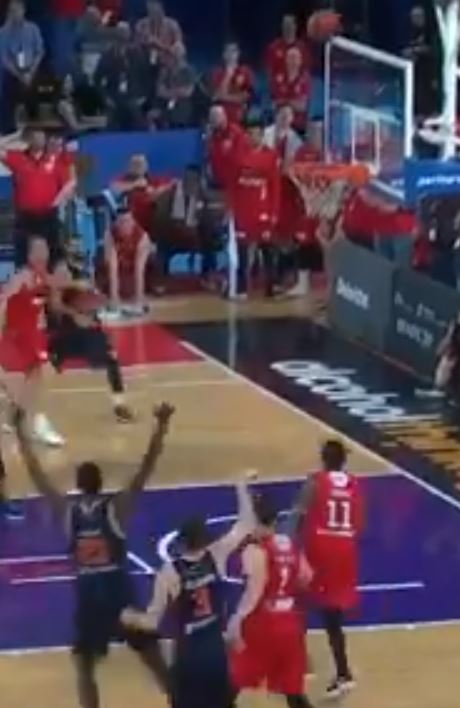 Surely that was no tall order, right?
Wrong.
Cairns came out firing, sticking 17 3-pointers - the most by any team at Perth Arena in the Wildcats' 96 games there - none bigger than Cam Gliddon's 10th attempt.
Coming off a perfectly executed play and open off a quality Nanna Egwu screen - that's exactly the sort of stuff which doesn't show up in the Boxscore - Gliddon swished the triple to put the Taipans ahead 84-83.
Perth had time to fashion a play but after a Gliddon steal and unlucky turnover, Bryce Cotton took a tough contested shot, it missed, Stevie Weigh had the rebound and an unsportsmanlike foul called to set up a huge upset at The Jungle.
The stunned crowd of 13,040 - the most people to watch Cairns live in the Taipans' history - were treated to quite an extraordinary display by the Orangemen who won it 85-83.
It also meant Perth's record slipped to 15-11, dropping it back to fourth, below New Zealand.
As it stands ahead of tomorrow's final games of the penultimate round, Melbourne has the regular season championship wrapped up on 18-7, Adelaide is 16-10, New Zealand 15-10 and Perth 15-11.
If the 36ers win their last two games - in Wollongong tomorrow against sometime nemesis Illawarra and at home next week to Brisbane - they virtually cannot be turfed from second spot.
But after last night's events, even a modicum of complacency could bring them undone. The Hawks, beaten by Brisbane 99-91 after seven straight wins over the Bullets, trailed 36-54 at halftime and coach Rob Beveridge wasn't pulling any punches about the challenge Adelaide presents.
"We came out as if the season's over," he said of the demise in Brisbane.
"The thing with Adelaide, they kicked our arse massively the last two games.
"They made a statement. It was men versus children.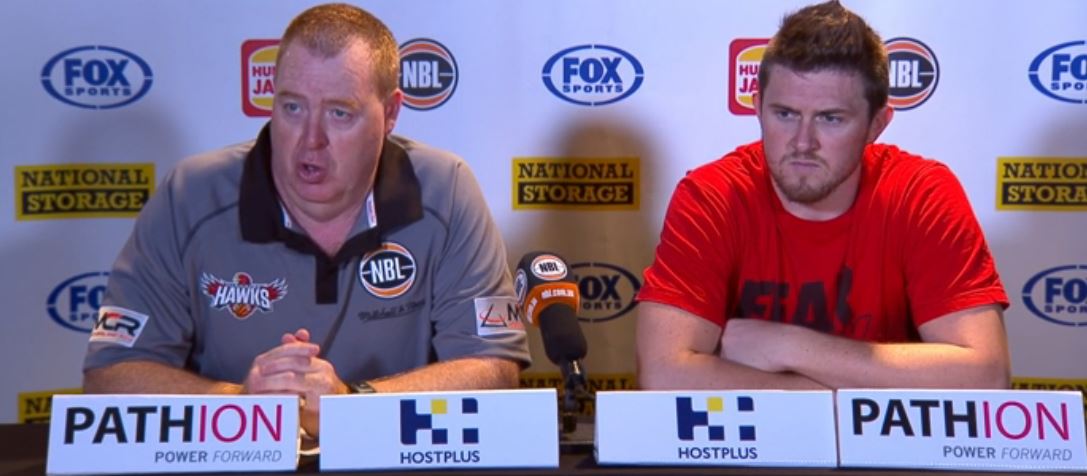 "That was probably the biggest arse-kicking that we've had as a club in a long time.
"So, right now, we're going out to beat them.
"We've got to have a little bit of pride and defend our home court and last time we played them, they absolutely dominated us.
"They were the best team that I've played against this season, and right now it's: 'Let's circle Sunday's date – what a challenge it's going to be.'
"Cause they are a legitimate championship team, and I want to see, do we actually have the character to be able to turn up and play like we did in the third and fourth quarter effort-wise, for the whole game.
"If we do that, we can compete.
"If we come out like we did in the first and the second, they will absolutely kick our arse. So we've got to really have a good hard look at ourselves before that game."
If the 36ers hit the hardwood with the attitude they showed last Sunday against Perth, they should get the job done. But a winsome effort such as the previous round in Brisbane would keep the chase for second place very much alive.
There will be plenty of heat already in the Breakers-United rematch, imports Edgar Sosa and Casper Ware counting down the hours to the return bout in Auckland's Spark Arena.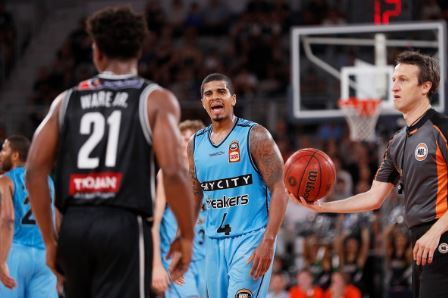 Expect a few sparks to fly too.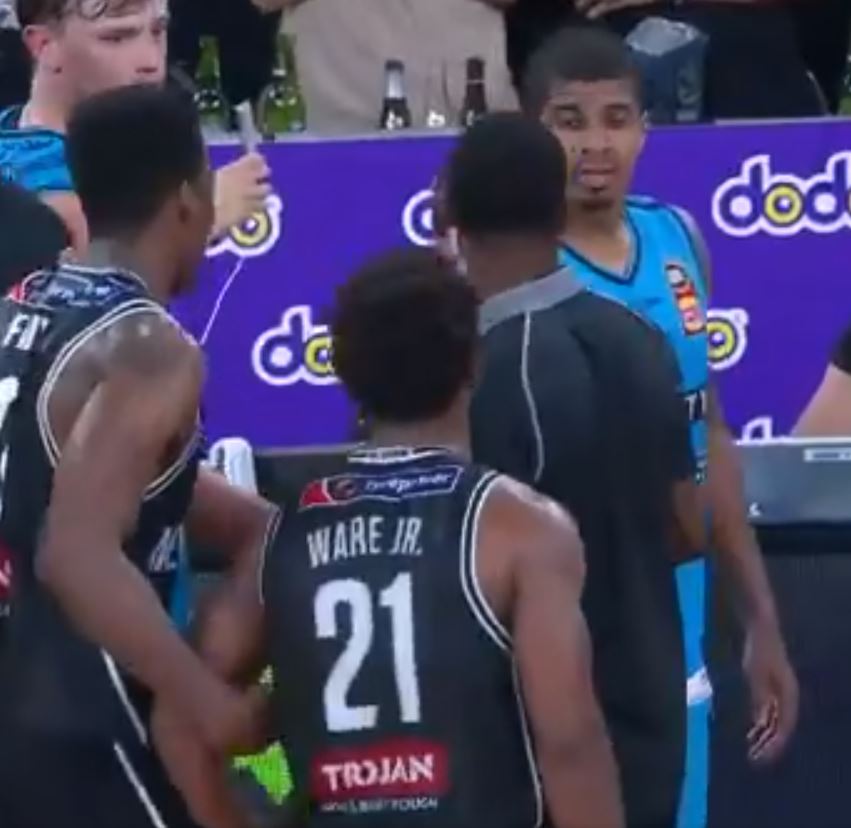 They had a few issues getting along during last night's contest and were still exchanging their favourite recipes during the post-match handshake portion of the evening.
We'll see who gets cooking tomorrow.
A Breakers' loss would drop their record to 15-11 for their third flip-flop with Perth this round, the Wildcats' superior percentage to then elevate them back up to third.
A Breakers' win would leave the ladder unchanged unless the 36ers drop their road game to Illawarra.
For the second year in a row, we are unlikely to know the final playoff order until next Sunday's final regular season shot is fired.
How good is that?