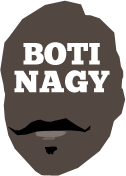 ---
Advertising opportunities available.
Please contact me.
---
When BA isn't the first two letters of "backbone"
Tweet
AFTER last month's fiasco in the Philippines, further muddied by FIBA's fumbled and pathetic post "melee in Manila" rulings, if you were a Boomers player right now, would you be putting up your hand to play the fixture in Iran?
The complete lack of security or player safety in Manila (when the locals lost their minds as Australia was in the late third-quarter throes of completing an 89-53 rout, closing the first phase of 2019 FIBA World Cup qualifying through Asia), would have to make anyone stop and wonder about a basketball trip to Iran.
And given Basketball Australia's response to the wild brawl and international incident in Manila – a response at the time which seemed measured and thoughtful but with FIBA's subsequent penalties was shown to be weak and purely a case of political correctness – which player donning the green-and-gold would be 100 percent positive our federation has his back?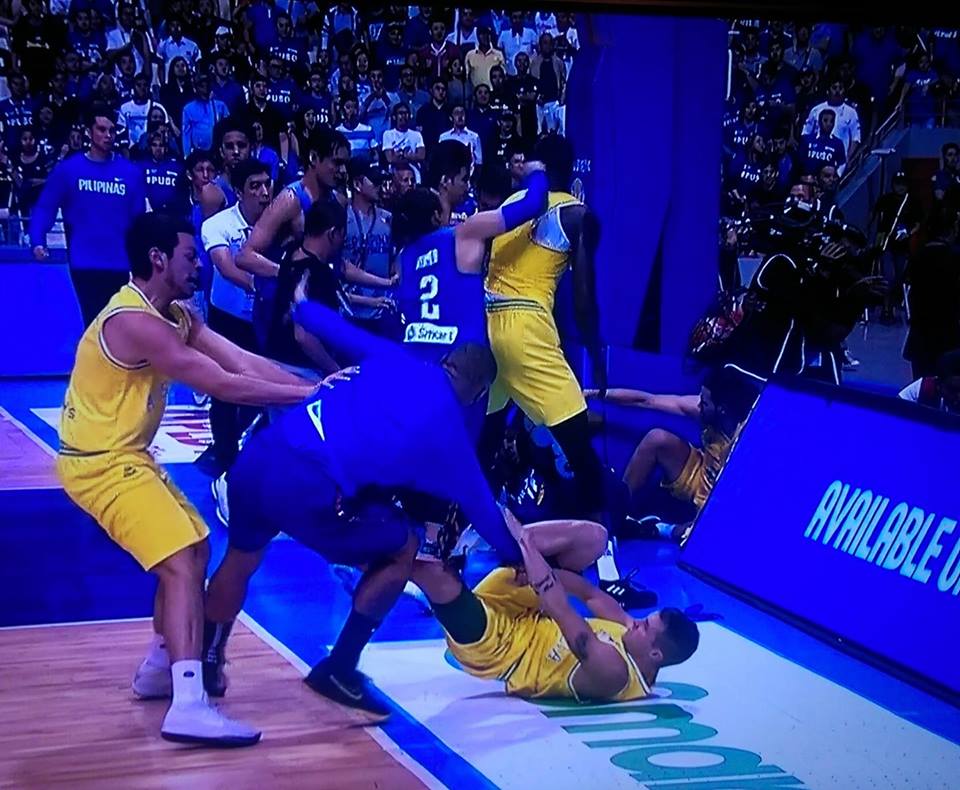 Before revisiting what's gone before, let's project what is to come.
In "Phase Two" of FIBA qualifying for the Worlds in China next year, Australia first faces Qatar in Doha in just over two weeks on September 14, then hightails it back to Bendigo to take on Kazakhstan.
Carrying over its 5-1 win-loss record from Phase One, the Boomers, reigning Asia Cup champions, should be 7-1 at that point.
During the second FIBA window for WC qualifiers, Australia hosts Iran and Qatar at Margaret Court Arena on November 30 and December 3 respectively.
At this point, it realistically could have a 9-1 record which, given the three leading teams from the Group qualify for China in 2019, would mean Australia would be through.
On February 21 next year, the boys are in Kazakhstan. At 10-1, the Boomers would be guaranteed to be through.
So why take the risk of playing Iran in Iran on February 24?
Australia is one of the United States' biggest international allies and with US President Donald Trump's consistent anti-Iran rhetoric, it is far from inconceivable to believe our players could be in real physical danger in that country.
Let's be completely clear here now. FIBA did not, could not and would not guarantee the Boomers' safety in Manila last month.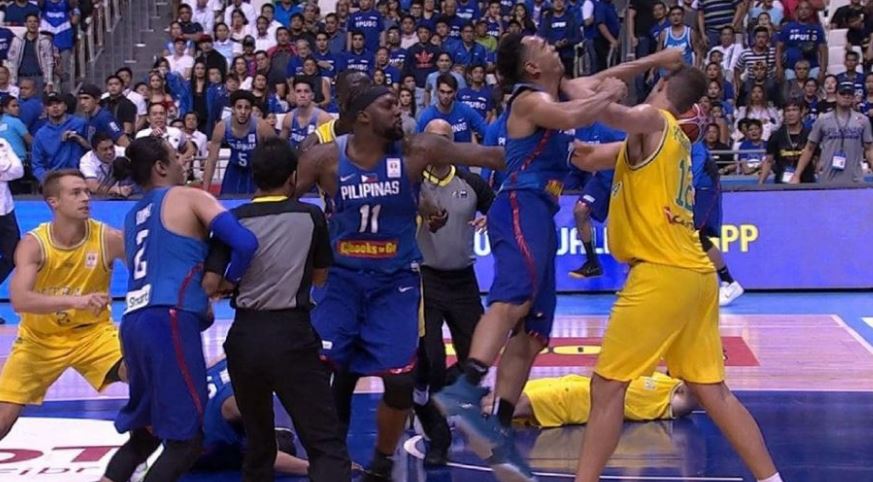 It went so far as to announce it also could not take any action against the spectator – long since identified – who threw a chair at Boomers' guard Nathan Sobey which hit him in the head.
What a load of horse dung. All FIBA had to do was turn to Philippines Basketball and tell the controlling association if it did not find and prosecute that spectator and/or ban him for life, it would ban the Filipinos from international competition.
But no. FIBA took the soft option. Actually, the softest, most pathetic and spineless possible option.
So now let us revisit what happened on that fateful night in Manila last month.
Even before the match starts, Filipino players, subsequently identified through video footage, break basketball protocol by encroaching into Australia's half of the court DURING THE WARMUP until they are making physical contact with Boomers players.
When Daniel Kickert is deliberately tripped and shoves an opponent, the ill-equipped, inexperienced referees appointed by FIBA, step in.
OK. Remind me again how it was Kickert's hit in the third quarter which sparked this whole incident?
Throughout the game, the Filipinos physically and verbally baited the Boomers who only ever responded verbally. Until Roger Pogoy passed the ball, then after that, deliberately tried to pummel Chris Goulding, an act which Kickert saw and to which he retaliated.
Foolishly.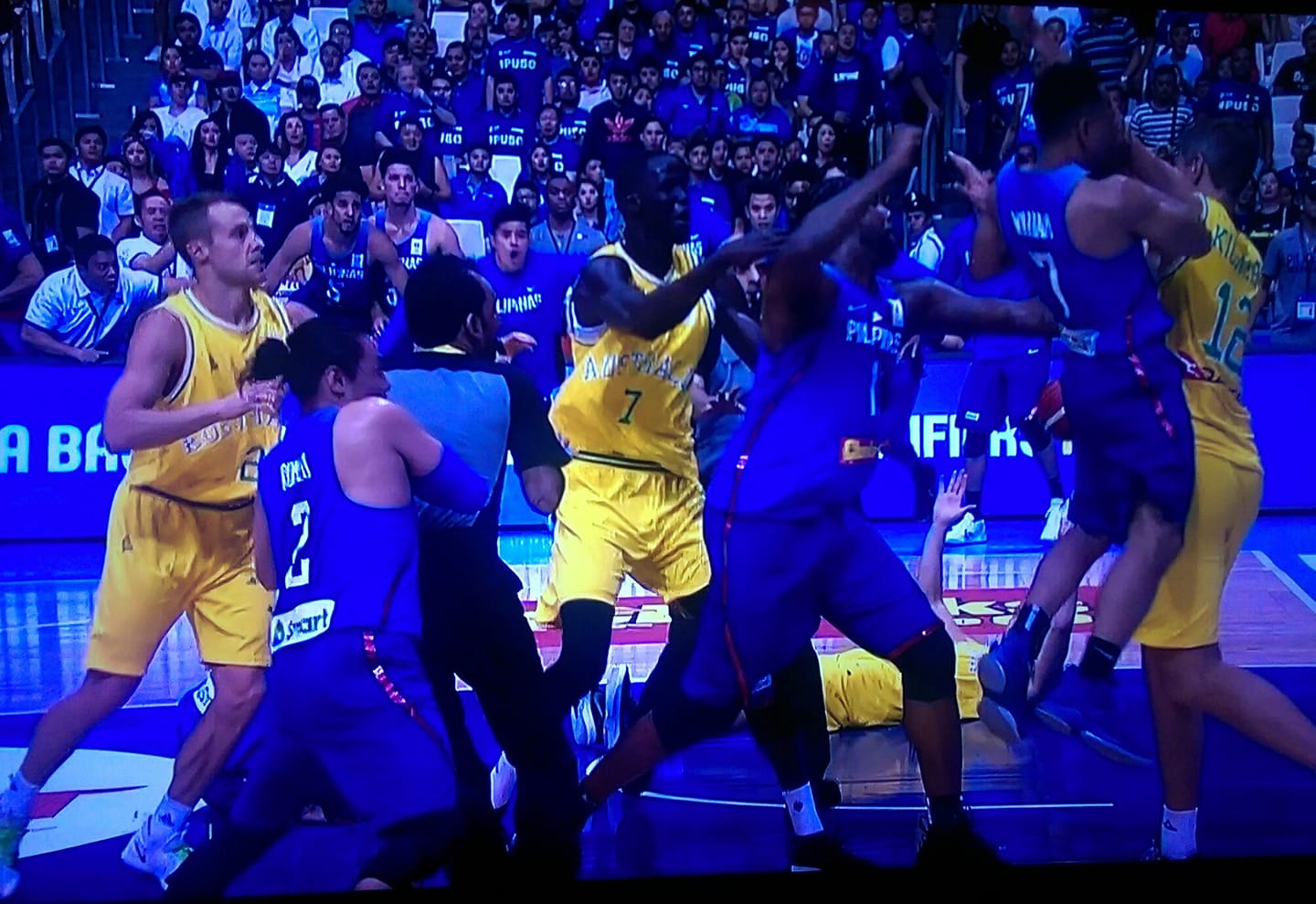 A shove was all that was required but that's easy for me to say from my desk. I wasn't subjected to that cauldron for the preceding hour and a half.
Immediately, the Filipinos clear the bench and attack Kickert, Goulding and Nathan Sobey, Thon Maker endeavouring to come to their rescue and Jason Cadee trying to restrain the madness and restore some measure of normalcy.
We all saw what happened in the next minute.
When you are called to represent your country, pretty much everywhere in the world that is the highest honour for a sportsman or sportswoman.
It never, never, never should turn into a situation where you are left in fear for your life.
BA chairman Ned Coten, on the ground in Manila, was magnificent in working with the Australian Embassy to get the Boomers home safely.
The team spent some two hours at the venue after the game ended to ensure there would be no further mayhem or violence in the streets outside.
They changed hotels, again to allay genuine fears of wild further reprisals and again, this was the embassy and Coten's doing.
FIBA could not, and DID NOT guarantee anyone's safety. And this is the Philippines! Does a Middle Eastern destination such as Iran seem potentially more volatile?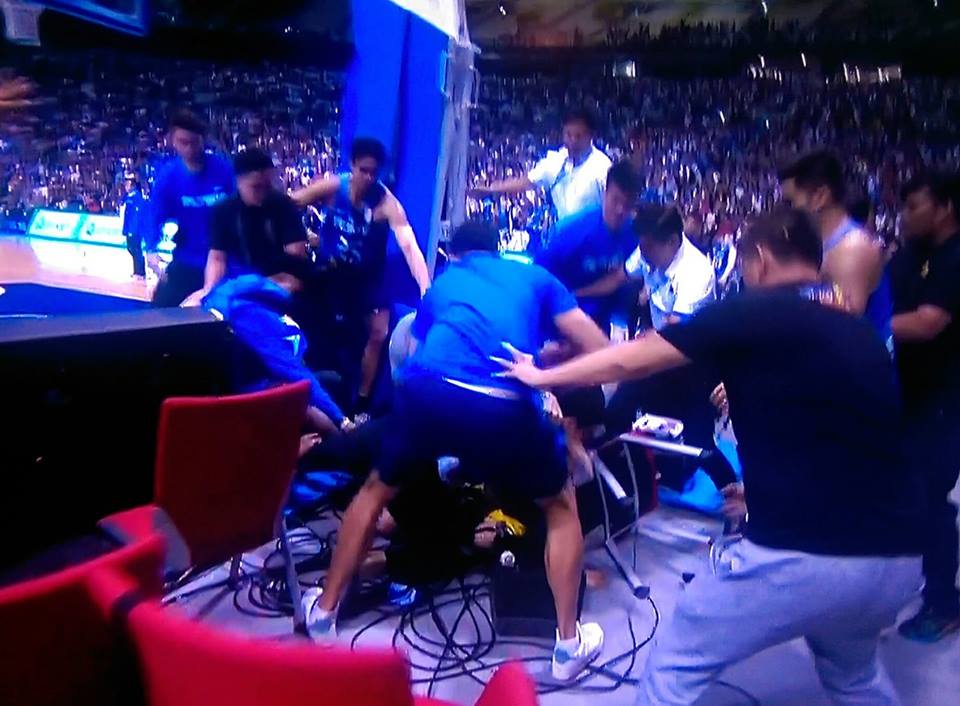 And in the immediate aftermath of the Philippines incident? Now here's where BA's sensitivity and political correctness is actually lame, not admirable.
For BA to come out and acknowledge what had occurred but to then accept Australia's share of the blame as though the Boomers were equally culpable wasn't conciliatory at all. It was simply weak.
What should have been said aloud was what was being said privately. That the Boomers were the victims here, and completely. Kickert's action was over-the-top but to take it in isolation is to be a history revisionist or simply a sad apologist.
When the melee exploded, it was Cadee trying to put a halt to it. It was Australia's bench, with a couple of players in tears as they were held back from entering the fray to assist a prostrate Goulding, doing the right thing.
While all the Filipino players piled over the barricades to get a few cheap-shot coward punches and kicks in, and coaching staff members also joined the violent assault, the Aussies battled with every self-preservation and survival instinct and "did the right thing".
Yes, it was "the right thing" because if they had joined in, so too would the crowd and we would still be mourning the victims to this day.
But instead of praising our men for their behaviour in the face of assault and life-threatening mayhem, BA was busy accepting its share of responsibility in the whole disgraceful affair.
Why? Because we all know you cannot afford to upset FIBA.
Do you recall assistant coach Luc Longley "breaking the party line" to speak up about the terrifying scenes Philippines coach Chot Reyes wrought with his exhortations for his players to hit someone?
No-one was supposed to say anything publicly, and that "party line" was "we accept our role in this sad day blah blah blah."
Eff that. It should have been: "We are proud of the way our players handled themselves under life-threatening and extraordinary conditions and we will pursue the protagonists with every legal means at our hands to ensure justice is done and seen to be done against the perpetrators of this violence."
You know the ones? Those guys taking selfies after the melee.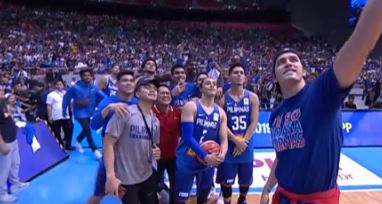 That's the backing the boys should have returned to at home. Not "we accept...."
A five-match ban for Kicks, three for Maker and one for Goulding (still the aftermath's biggest WTF?) was how FIBA responded.
So FIBA cannot guarantee anyone's safety, and cannot be exposed for its shortcomings because it has a history of reacting poorly to public criticism. In other words, federations such as ours are intimidated by Big Brother.
And yet we expect NBA clubs to ignore all this and still allow their multi-million dollar players to don their national colours.
I am aware the Australian Basketballers Association and its on-the-ball CEO Jacob Holmes is working with BA on a review and program to try ensure player safety.
"In the few games I played for Australia, for us it (security and safety) was never a consideration," Holmes said. "BA is undertaking a review of how they protect and keep their national teams secure.
"Players have to feel comfortable. And there is an increased focus on security for national teams at all levels."
Being proactive in Australia is excellent, but what about FIBA? The international federation surely must be able to guarantee team safety in any venue before scheduling matches there.
After what happened in Manila, and FIBA's subsequent failure to deter any future such volatile breakouts by dishing out a series of penalties which were pathetic and far too even-handed – it wasn't a 50-50 incident, it was 95-5 – why would anyone want to go and play in Iran?
Especially if the Boomers already are through to the World Cup without needing that result.