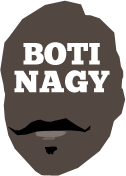 ---
Advertising opportunities available.
Please contact me.
---
Where have you been??
Tweet
YES I know. It seems as if I'd gone on annual leave or something and at a time when SO much was happening and has happened in our insular little basketball world. But I'm back. And here's what I missed ... or what I need to get out of my computer.
The WNBL secretly has sighed in relief Vaughan Mayberry was not assigned to Game 2 of its Grand Final Series. The widely held belief is he would STILL be assessing video reviews of Nicole Seekamp's match-winning shot which beat the buzzer by a hang-nail and forced Canberra to a deciding third match against Adelaide.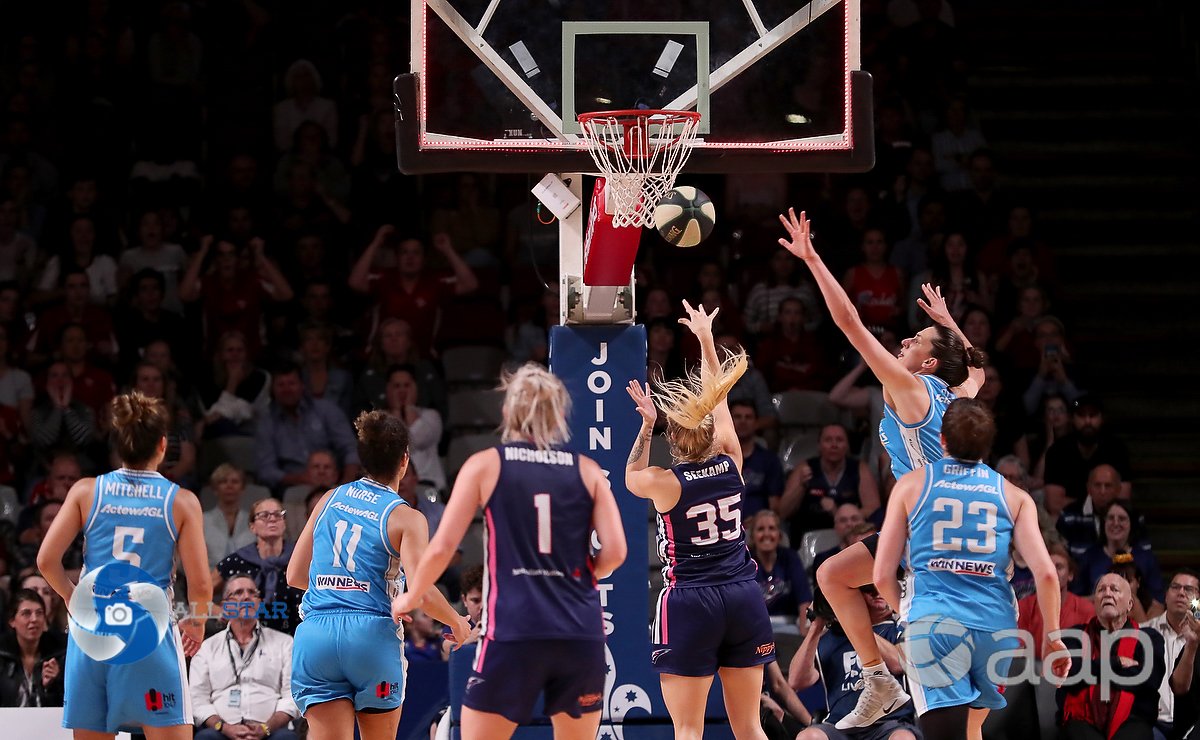 * * *
YES, the grapevine has been active that Rob Beveridge will succeed Andrew Gaze at Sydney Kings as head coach, despite speculation Brian Goorjian may soon return from his extended stint in China.
Having spoken with Goorj 18 months ago, he gave me the distinct impression he would see out his time in China (another year) and while keen to return to Australia, most likely would be looking more for a GM or CEO role at a club, rather than continuing in coaching.
After all, what is there left for him to prove or achieve as an NBL coach?
* * *
BACK to the WNBL and congratulations to the Canberra Capitals club which, in winning the 2019 championship, joined the NBL's Perth Wildcats as an eight-time national champion.
And equal congratulations to an Adelaide Lightning club which landed squarely on its feet – as we optimists fully expected – by securing new, committed ownership to go forward, coach Chris Lucas signed for the next three years and to a future looking lightning-strike bright.
* * *
WORD is we have seen Jerome Randle as a Sydney King for the last time, not to mention David Wear.
And Kyle Adnam is heading for the Orangemen as a Cairns Taipan, rejoining head coach Mike Kelly, who was an assistant at Melbourne United where they won the NBL championship together last year.
* * *
MY (e)mail is Nathan Sobey has signed a "Heads of Agreement" to stay with Adelaide 36ers for the next three years … but now is having second thoughts.
Oh dear.
Remembering Mitch Creek, the former "face of the 36ers", stay tuned because there is some very good news coming soon regarding his NBA elevation from the G-League's Long Island Nets.
You read it here first! (Unless you already it somewhere else, of course.)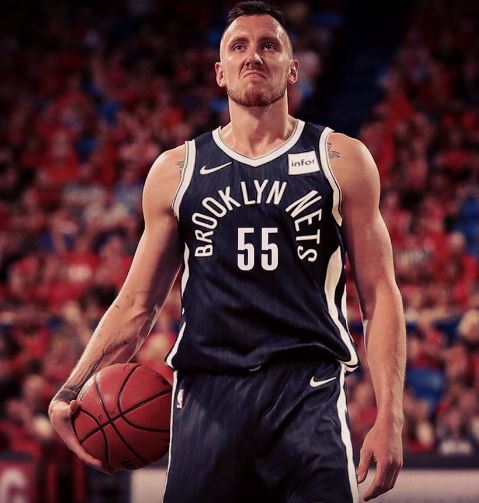 * * *
THE SEABL may be gone, but now we have NBL1 for the NBL off-season as our No.1 winter competition.
It is an interesting innovation that the NBL would want to become involved with the sport at a more grassroots level, Basketball Australia happy to have Larry Kestelman's interest piqued.
Of course the question now becomes, what do the various state leagues do as players start to defect to NBL1 clubs?
Does the WA SBL request a name change to NBL1 West? Does SA's Premier League apply for the name NBL1 South? Do the Waratah and QBLs go NBL1 Central and NBL1 North respectively?
Because retaining state league players will be even more difficult now when an NBL1 club comes calling.
NBL1 sounds better than SEABL did. So now the rest of Australia is left wondering how much thought did BA put into this and did it consider any longer-term ramifications?
* * *
BA stepped up to the plate and finally found a late way to celebrate the outstanding career of WNBL megastar Suzy Batkovic.
Having had its High Performance Department stand idly by as the aberration which was her Rio Olympic Opals omission play out with Australia's worst Olympic result since it failed to qualify in 1992, BA's decision to turn the WNBL's Most Valuable Player award into the Suzy Batkovic Medal was an inspired decision.
The league's most successful player with six MVP awards and five championships, Batkovic's retirement as a player opened the door for the award to take her name.
Was it a trifle rushed?
Frankly? Yes.
But then BA owes The Batgirl after turning a blind eye in 2016 to what was obvious to any right-thinking Aussie basketball fan.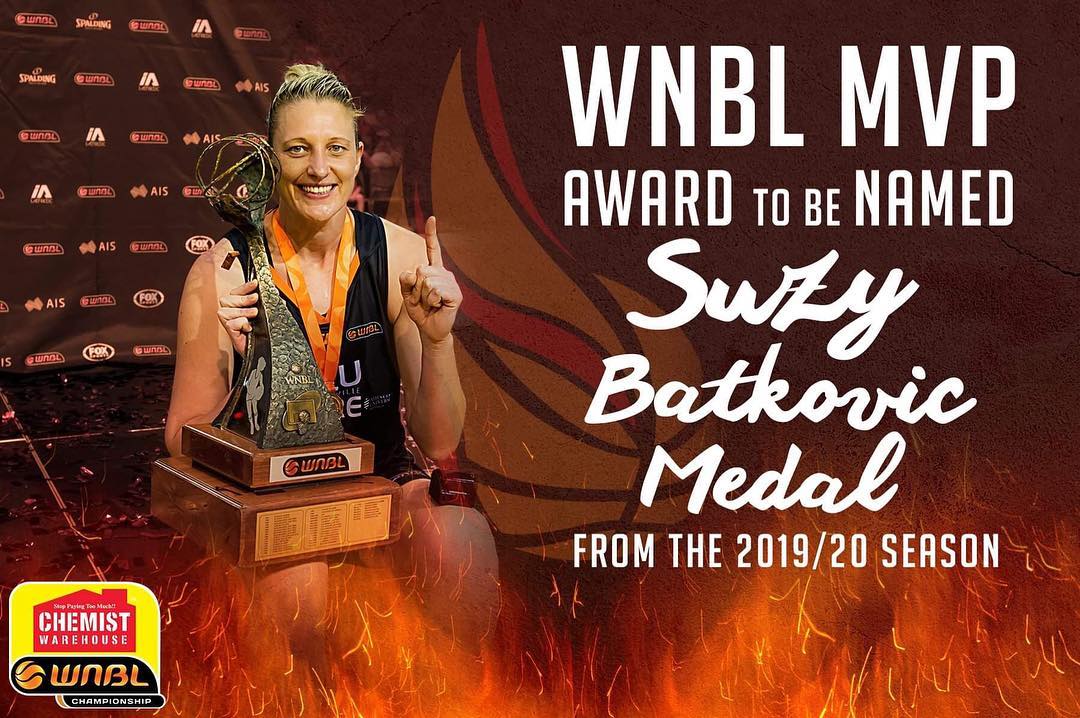 * * *
SOUTH East Melbourne Phoenix securing Ian Stacker and Judd Flavell as assistants for head coach Simon Mitchell was a super-smart play.
Freshly minted head coaches need experienced assistants and in Stacker and Flavell, the Phoenix have provided Mitchell with two great sounding boards.
Stacker had a long apprenticeship as an assistant, was head coach at Geelong Supercats and Townsville Crocodiles, driving the Crocs to their only grand final appearance in 2001.
A two-time NBL Coach of the Year, Stacker also coached a Gold Medal for Australia at the 1997 FIBA World Under-23 Championship.
Flavell has been on New Zealand Breakers' coaching staff, initially alongside Andrej Lemanis, then Dean Vickerman, Paul Henare and Kevin Braswell, and played a substantial role in four NBL championships.
Great signings.
* * *
ONE of the most joyest aspects of winning a championship is the fact you don't have any explaining to do. It's just bliss.
For every other club, it is about where they went wrong, that bad call, that missed free throw, that injury, whatever.
So it still amazes me Canberra Capitals went to such extraordinary lengths post-championship to keep telling the world they had not "bought a WNBL championship."
Who said they did? Who cares if they did? Who cares if they didn't?
They won. Enjoy it.
It seemed as if the ladies did protest an unchallenged innocence just a bit too much.
* * *
CONGRATULATIONS to the NBL on setting record attendances this regular season, then on into the playoffs with 14,569 at Game 2 of the Melbourne-Sydney semi series at Qudos Bank Arena.
The Andrew Gaze-Jeff Van Groningen era may be over but it achieved plenty.
* * *
WITH Andrew Bogut now NBA-bound back to his Golden State Warriors, those who queried his success in the NBL's Most Valuable Player award need to slip quietly off into the night.
If we are discussing who is the league's "best" player, that may well be a different conversation.
A few years ago, James Ennis at Perth Wildcats – now loving life alongside Ben Simmons, Jonah Bolden and Brett Brown at the NBA's Philadelphia 76ers – was easily the league's best player.
When the MVP award went to Rotnei Clarke, there was understandable outrage, not the least from Ennis, who ditched his All Star Five trophy into the Docklands drink. (Apparently the waves steadily lapped it onto his mother's mantelpiece somewhere in the USA…)
But a "best and fairest" – a la footy's Brownlow Medal – and an MVP award are not always the same thing.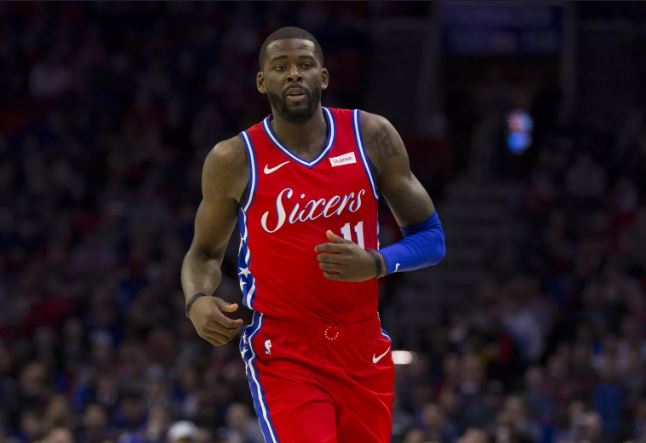 * * *
WHAT's up with the highly-plugged NBL Hustle 3x3?
Adelaide - two events cancelled. Melbourne - three events cancelled. Canberra - apparently eight events cancelled!
If Hustle can't get the 3x3 job done, maybe it should look for help from a company which can?
* * *
TREVOR Gleeson, the man who - with all due respect to Melbourne's Dean Vickerman - should have been the NBL's 2018-19 Coach of the Year, may not have renegotiated with Perth because he could be wanting to step away from the gig.
There are bigger things in heaven and earth than coaching basketball and what better note to bow out on than a championship?
If that is, indeed, how it plays out in the west, pencil in his longtime assistant Matt Nielsen as his most likely successor.
* * *
HAVING won two WNBL MVP awards as a player, expect new Sydney Uni Flames coach Katrina Hibbert to understand what her club will need to rise from the ashes of an injury-plagued 2018-19 season.
And, given permanent resident forward Colleen Planeta was a star for Hibbert in her Big V coaching gig at Hume City, expect her defection from Lightning and on to the Flames to be a formality.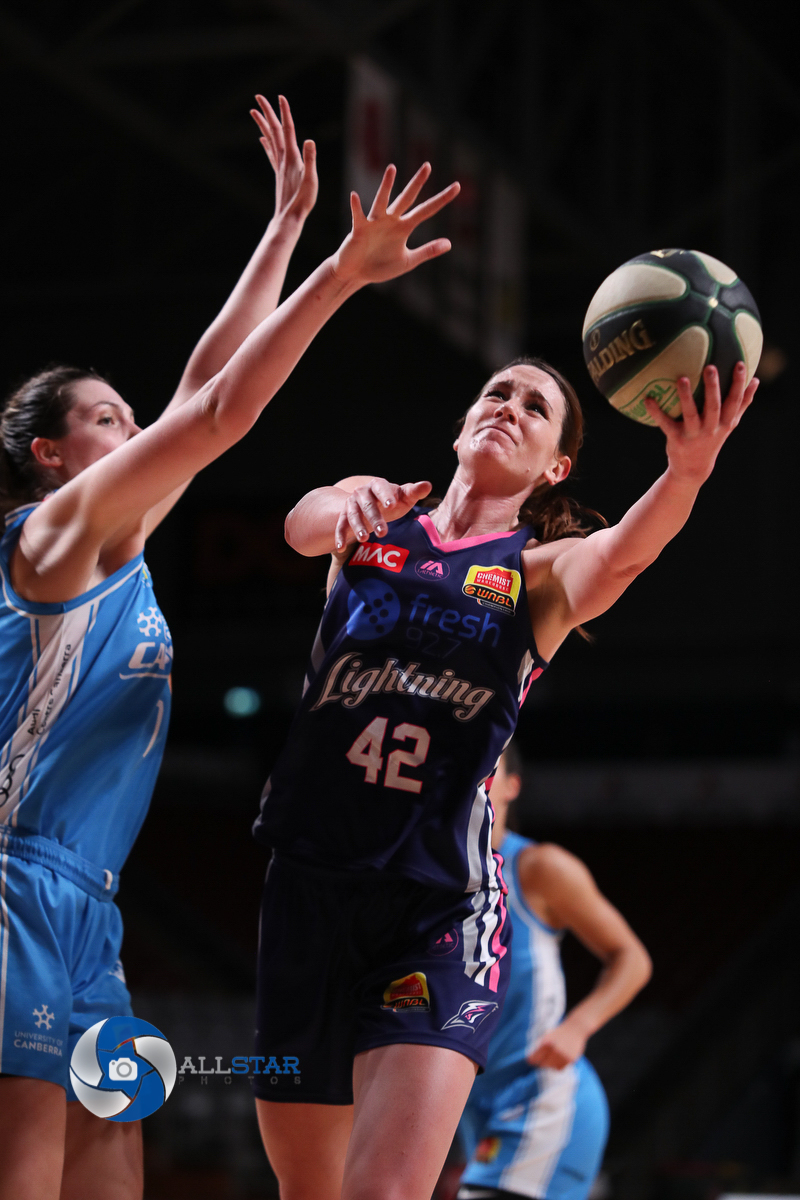 * * *
THIS just in. Daniel Kickert is believed to have cancelled plans to improve his defence by watching tapes of Majok Deng.
There ya go. Glad that's all out of the computer at last. Got a few more bit 'n' pieces to go for an upcoming "Food For Thought" but in the meantime, there's an NBL Grand Final Series to enjoy.