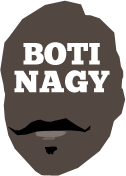 ---
Advertising opportunities available.
Please contact me.
---
Who's claiming the NBL awards?
Tweet
INVITED to join Joseph Corr and Andrew Canion on their NBL Pocket Podcast to discuss the likely award recipients, finals winners, review the "dead" teams and to traverse many other blind alleys, I foolishly accepted and now I feel cheap and dirty.
That's right. I feel as if I cheated on my podcast partner, pal and fellow pontificator Brad Rosen but then I must confess, I did have fun.

So while I apologise profoundly for my podcast promiscuity, I will say the amount of ground we covered was amazing.
If you're seeking deep and meaningful, this is NOT your destination. That is, of course, unless you're also seeking some mild amusement as 2021's new version of the Three Stooges bound into action.
Catch it all by clicking this link, or you can just track down NBLPocketPodcast through your usual methods.
If you haven't heard Joseph and Andrew in action before, be warned, they really do cover some territory and they do it with a fearlessness which warms the cockles of my soul.
I don't know if you've ever had your cockles warmed but it is genuinely pleasant.
The official poster for this pod reads: "Three man weave with Boti Nagy - Breaking down every award, every Semi Final series, the impact of the A-League's $200-million TV deal on the NBL and we cast an eye over the dead (NZB, BNE, SYD)".
If that sounds like something you might enjoy, jump aboard now for a truly different ride here.