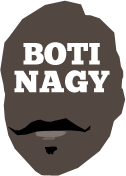 ---
Advertising opportunities available.
Please contact me.
---
Wildcats, Hawks ... here we go
Tweet
WE all know it. The road to an NBL championship goes through Perth.
In their 13th Grand Final Series, chasing their eighth championship, the Wildcats are the league's benchmark both on and off the court.
Some 13,000-plus "Red Army" fans will be revving up their team which has gone from third place and minus any homecourt edge, to favourite and owning three games at The Jungle if this Swisse Best-of-5 Grand Final Series goes the distance.
That's because opponent Illawarra, second for much of the regular season's final third, slipped to fourth in the finish.
In the most even season on record, why should third versus fourth for the championship be any surprise?
It's happened to the 36ers before, in 2000 when they last were regular season champs, pipping Townsville Crocodiles on the final table.
Both top seeds went out in the semis and third-placed Perth beat fourth-placed Victoria Titans for the championship.
Two years later those same two clubs – Victoria and Perth – finished #1 and #2. But ultimately it was third-placed Adelaide playing fourth-ranked West Sydney for the championship.
The Hawks hit Perth Arena with no expectations on them. Starting small forward import Marvelle Harris returned to the United States on Friday to be with his critically ill father and AJ Ogilvy rolled his left ankle in the early going of the semi final Game 3.
By virtue of its 2-0 sweep of Cairns in its semi, Perth avoided playing a decider on Friday, then gained the extra bonus of homecourt reverting to it when Adelaide also was put out.
All the cards are in the Wildcats favour but is it the winning hand?
The Hawks are playing great team basketball with solid contributions across the board and helmed by one of the NBL's all-time great coaches in Rob Beveridge.
Yep, maybe they start one game behind the eightball, but then this is best-of-five and their season-series was 2-2.
History is also in the Hawks' favour. Whenever they have played Adelaide in a playoff series, its winner has gone on to win the championship all four times.
That said, before this year's semis, Cairns had never previously lost a playoff series to Perth so clearly the Wildcats enjoy rewriting history.
"It's exciting to be playing in a grand final and I guess to know that it's going to be the last one for myself as well," veteran naturalised Wildcats forward Shawn Redhage said.
"We're all pretty motivated and excited for this grand final to start."
How it starts may be very different from how it finishes.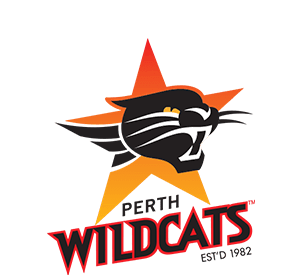 V

If you can't get to the game, tune in on Fox Sports or NBL-TV.