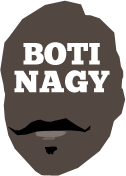 ---
Advertising opportunities available.
Please contact me.
---
Wildcats 'white out' United
Tweet
TERRICO White was the difference tonight as Perth seized a 2-1 lead over reigning champion Melbourne in the NBL's best-of-five Grand Final Series off a 96-67 home rout.
As the often-maligned Wildcats import applied the white-out and erased United's hopes of a road upset ahead of Sunday's Game 4, he delivered 7-of-10 from 3-point land and a 31-point career high performance.
He led a Perth long-range missile assault of devastating accuracy, the 13,412-strong Red Army witnessing 14-of-29 hitting the target - the record return in a 40-minute Grand Final.
As was the case in both Game 1 and Game 2, the home team seized control after halftime, this time the Wildcats producing a 28-15 third quarter to turn a six-point halftime lead into a 19-point buffer with a period to play.
It was the biggest three quarter-time deficit Melbourne has stared down all season and when Casper Ware started the quarter with a 3-point miss and Jesse Wagstaff snared the rebound, it already was clear both team's starters would enjoy some extra rest as this would blow beyond United's reach.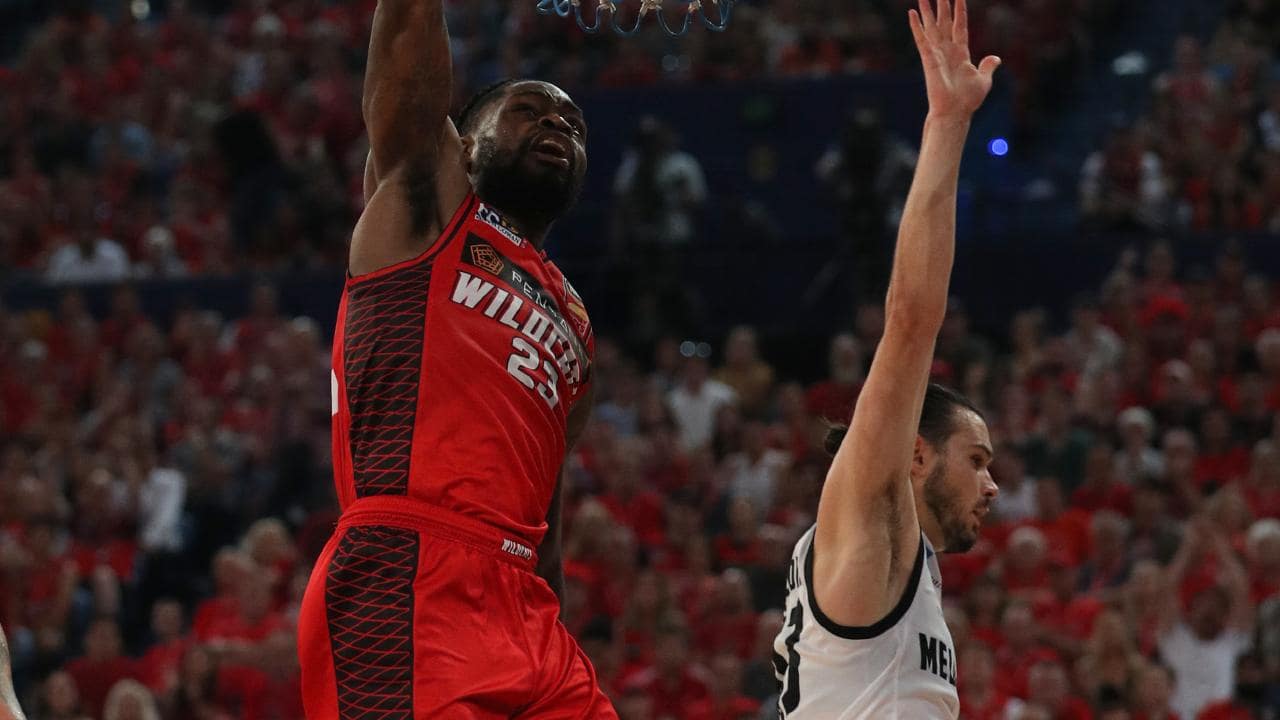 COMETH THE MOMENT, COMETH THE MAN: Terrico White erased United's hopes of a road win.
Melbourne started strongly enough, Mitch McCarron active and Ware wearing Bryce Cotton like a second-skin.
David Barlow (13 points, five rebounds) was a factor early but by the first break, Perth had eased 21-16 ahead.
It easily could have been worse for United, DJ Kennedy (13 points at 50 percent, nine rebounds, six assists) the only starter to play close to his potential throughout.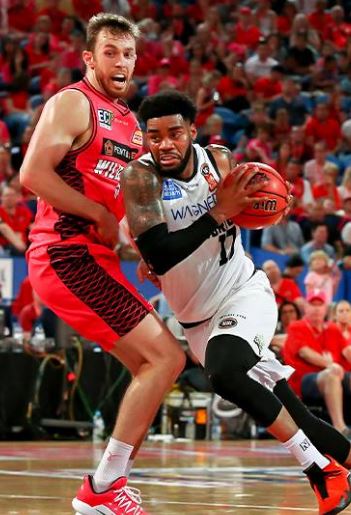 Perth's bench was up and into it, Clint Steindl with an immediate triple to announce his arrival, Wagstaff busy at both ends and Tom Jervis doing more than his stats line implied.
And Cotton always had Melbourne's attention, still finishing with 16 points, nine assists and three steals regardless.
When White started hitting threes in defender's faces, Melbourne was fast running out of ideas.
The Red Army jeered United captain Chris Goulding remorselessly - shades of Adelaide in the 2014 semi finals - and he reacted much as he had five years ago, with five points on 2-of-11 shooting.
Ware hit his only three (he was 1-of-9) with almost three minutes of the final quarter gone, as Perth claimed the boards 45-39 and enjoyed 25 assists on 32 made baskets.
Of course, it is only a single game in a best-of five series and both teams did send in the skins over the last stanza when the result was obvious.
But Perth already was 20-plus ahead when the subs started happening, and in holding Melbourne to its lowest score of the season, perhaps sent a psychological message United will have challenges ignoring.
The quick turnaround to Sunday's Game 4 favours the younger United but Perth will be playing with house money at Melbourne Arena, one hand already on the Dr John Raschke Trophy.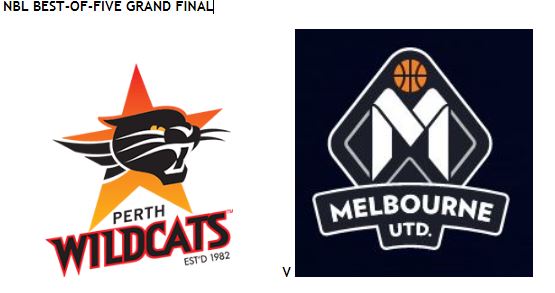 GRAND FINAL SERIES (Best-of-5)
GAME 1: PERTH WILDCATS 81 (White 19, Brandt 14, Wagstaff, Kay, Cotton 10; White 8 rebs; Cotton 8 assts) d MELBOURNE UNITED 71 (Ware 19, Goulding 15, Kennedy 11; Boone 12 rebs; Ware 4 assts) at The Jungle, RAC Arena. Crowd 12,490
GAME 2: MELBOURNE UNITED 92 (Goulding, Ware 14, McCarron 13, Kennedy 12, Barlow 11, Boone 10; Kennedy 14 rebs; Kennedy, McCarron 4 assts) d PERTH WILDCATS 74 (Cotton 19, White 17, Kay 10; Kay 8 rebs; Cotton, White 4 assts) at The UN, Melbourne Arena. Crowd 10,062.
GAME 3: PERTH WILDCATS 96 (White 31, Cotton 16; White, Kay 7 rebs; Cotton 9 assts) d MELBOURNE UNITED 67 (Kennedy, Barlow 13, Ware 10; Kennedy 9 rebs; Kennedy 6 assts) at The Jungle, RAC Arena. Crowd: 13,412.
GAME 4: Sunday, March 17 Melbourne Arena, 2.20pm AEDT. Live TV on FOX SPORTS 503 and 9Go!
GAME 5 (If Required): Sunday, March 24, RAC Arena, 12pm local time, 3pm AEDT. Live TV coverage on FOX SPORTS and 9Go! from 2.30pm (AEDT).