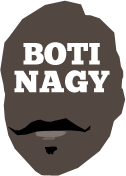 ---
Advertising opportunities available.
Please contact me.
---
WNBL 2018-19 Preview: Fire up Boomers
Tweet
DEFENDING WNBL champion Townsville looks likely to again face its biggest title challenge from a revamped Melbourne Boomers when Season 2018-19 tips off tonight.
Of course also waiting in the shadows is a rejuvenated Canberra Caps outfit but as for which other club will make it to the Final Four end-of-season square dance?
Your guess is as good as mine.
In more excellent news, SBS has announced it is extending its free-to-air coverage of the Chemist Warehouse WNBL from nine to 14 regular season games.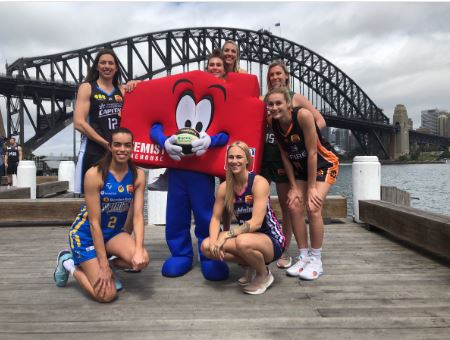 SBS, partnering with FOX SPORTS, will provide more games directly to fans live on SBS and SBS VICELAND, and streaming via SBS On Demand and sbs.com.au/sport.
It's a good thing Sally Phillips decided to stick around as WNBL Head!
So just how do our new-look teams shape up?
Let's take a look: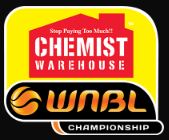 TEAM-BY-TEAM
THE TEAMS
ADELAIDE LIGHTNING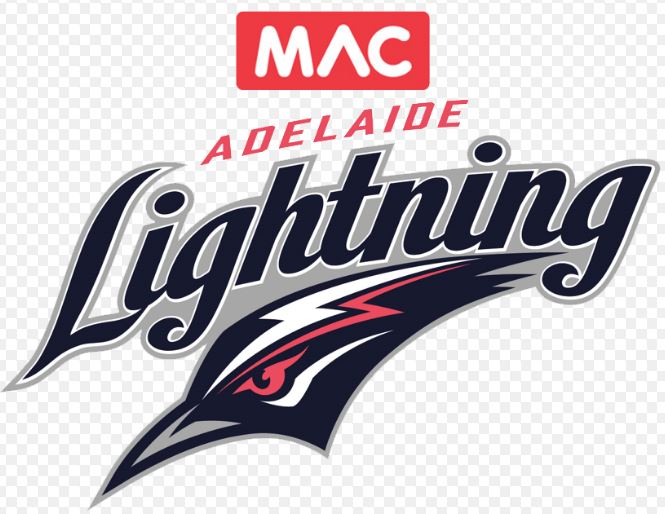 Last season: 11-10, 5th
Coach: Chris Lucas (143-100, 59%)
Returning: Aimie Clydesdale, Lauren Nicholson, Colleen Planeta, Nicole Seekamp, Chelsea Brook, Sarah Elsworthy.
New: *Kayla Alexander (Indiana Fever), *Nia Coffey (Las Vegas Aces), Stephanie Blicavs (Dandenong), Penina Davidson (Uni of California), Mikayla Pirini (Perth), Ashley Taia (Indiana State University), Ruby Porter (Jr).
Gone: Abby Bishop (KSC Szekszard), *Ruth Hamblin (Dallas Wings), Natalie Novosel (ACL), Vanessa Panoussis (Sydney).
Best case: Alexander (MCL) and Clydesdale (knee) make it back from injury sooner than later, Lightning aren't in too big a hole by then, and make it back into the post-season.
Worst case: Injuries plague the team and despite an exciting-looking refit, they fall too far off the pace to mount an effective late challenge.
Ms Clutch: Steph Blicavs
Time Out: With his alleged caffeine addiction, was it only a matter of time before Chris Lucas recruited a Coffey?
My Tip: 4
BENDIGO SPIRIT
Last season: 4-17, 8th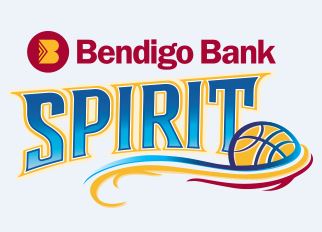 Coach: Simon Pritchard (29-40, 42%)
Returning: Kara Tessari, Nadeen Payne, Maddison Wild, Jess Rennie.
New: Louella Tomlinson (Melbourne), Bianca Dufelmeier (Uni of Alabama), Cassidy McLean (Newcastle), Abbey Wehrung (Canberra), Natalie Hurst (Canberra), Marena Whittle (Townsville), Caitlin McLachlan (Bendigo Lady Braves), Courtenay Wragg (Sunbury), *Rebecca Tobin (Phoenix Mercury), *Jamie Scott (Washington Mystics).
Gone: Kelsey Griffin (Canberra), Ashleigh Spencer (Ballarat), *Betnijah Laney (Dandenong), Gabrielle Richards (Year off), *Rachel Banham (Connecticut Sun), Ashleigh Karaitiana (Year off), Heather Oliver (Retired).
Best case: The Spirit find a replacement for Scott, who will miss four weeks with a stress fracture, hold their nerve and march back into the Final Four, ready to do some post-season damage.
Worst case: The frontcourt losses outweigh the backcourt gains and Bendigo watches the finals on TV.
Ms Clutch: Abbey Wehrung
Time Out: After a successful eight-game "getting to know you" preseason, Bendigo want those wins included in any tiebreak scenario.
My Tip: 5
CANBERRA CAPITALS
Last season: 7-14, 6th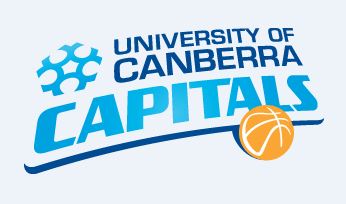 Coach: Paul Goriss (20-25, 44%)
Returning: Keely Froling, Lauren Scherf, Maddison Rocci.
New: Marianna Tolo (Abdullah Gul Kayseri), Hannah Young, Kristy Wallace (Baylor University), Kelly Wilson (Townsville), Kelsey Griffin (Bendigo), Leilani Mitchell (Phoenix Mercury), *Kia Nurse (New York Liberty), Kaili McLaren, Abby Cubillo, Elizajane Loader.
Gone: Kate Gaze (Adelaide, ACL), Abbey Wehrung (Bendigo), *Mistie Bass (Gone fishing), *Jordan Hooper, Natalie Hurst (Bendigo), Rachel Jarry (Dandenong), Ezi Magbegor (Melbourne), Chevannah Paalvast.
Best case: With so much depth and talent – Nurse is an MVP candidate - the Capitals march back into the post-season and keep going all the way to the flag, Marianna Tolo the surprise anchor of the championship run.
Worst case: Too many big names has everyone baying to take the last shot and Canberra finishes with the best team in WNBL history to miss the playoffs.
Ms Clutch: Kia Nurse
Time Out: Mitchell and Griffin get into a fist-fight over the Opals' one naturalised roster spot for Tokyo and Nurse has to patch it all up.
My Tip: 3
DANDENONG RANGERS
Last season: 7-14, 7th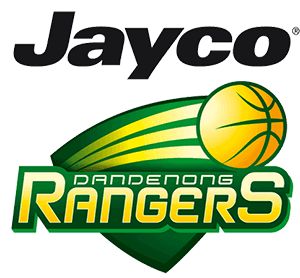 Coach: Larissa Anderson (39-36, 52%)
Returning: Sara Blicavs, Amelia Todhunter, Tessa Lavey, Carley Mijovic, *Kayla Pedersen, Rebecca Pizzey, Tayla Roberts, Kiera Rowe.
New: Rebecca Cole (Melbourne), Stephanie Reid (University of Buffalo), Rachel Jarry (Canberra), Last Tear Poa (Whittlesea Pacers), *Betnijah Laney (Bendigo).
Gone: Stephanie Blicavs (Adelaide), Laia Palau (Bourges Basket).
Best case: Laney recaptures her best, Blicavs makes it all the way back, the deep backcourt harasses the opposition relentlessly and Dandenong returns to the semi final round.
Worst case: Blicavs struggles, the group doesn't quite gel and the Rangers tread water for a further year.
Ms Clutch: Betnijah Laney
Time Out: Laia Palau was so grateful for all she learned at Dandenong last season, putting it to good use captaining Spain to Bronze at the FIBA World Cup with a hearty "muchas gracias".
My Tip: 8
MELBOURNE BOOMERS
Last season: 12-9, 4th, lost Grand Final 1-2 to Townsville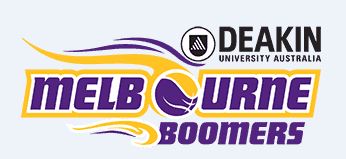 Coach: Guy Molloy (113-112, 50%)
Returning: Jenna O'Hea, Kalani Purcell, Monique Conti, Maddie Garrick, Ash Grant, Chelsea D'Angelo.
New: *Lindsay Allen (Las Vegas Aces), Cayla George (Townsville), Stephanie Talbot (Phoenix Mercury), *Sarah Boothe (Bulleen), Jazmin Shelley, Ezi Magbegor (Canberra), Jade Melbourne, Olivia Pollerd, Leah Santomaggio, Lara Edmanson, Josie Stockill, Isobel Anstey.
Gone: Liz Cambage (Dallas Wings), Louella Tomlinson (Bendigo), Bec Cole (Dandenong), Brittany Smart (Sydney), Rebecca Ott.
Best case: This team is built to go one better than last season and even without Liz Cambage, the influx of talent gives Guy Molloy the tools and the depth to claim Townsville's crown.
Worst case: It's back-to-back grand final reversals, which still reinforces Melbourne's emergence as a WNBL powerhouse.
Ms Clutch: Lindsay Allen
Time Out: After several years of enjoying the league's best home-game presentation, the Boomers will go back2back boasting an oncourt team worthy of that effort.
My Tip: 1
PERTH LYNX
Last season: 15-6, 1st, lost semi final 0-2 to Melbourne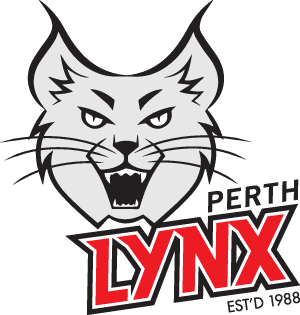 Coach: Andy Stewart (48-29, 62%)
Returning: Toni Farnworth, Kayla Steindl (nee Standish), Alison Schwagmeyer.
New: Lauren Mansfield, Maddison Allen (Canberra), Shyla Heal, *Asia Taylor (Sydney), Ellie Collins, Katie-Rae Ebzery (Sydney), Brittany McPhee, Georgia Denehy, Tayah Burrows, Izzy Miotti, Nes'Eya Williams.
Gone: Sami Whitcomb (Seattle Storm), Alex Ciabattoni (Reyer Venezia), *Amanda Dowe (The Simpsons) Alice Kunek (‎Tarbes Gespe Bigorre), *Courtney Williams (Connecticut Sun), Olivia Thompson (Forestville), Tahlia Fejo (West Adelaide).
Best case: Mansfield isn't out too long with injury, Taylor has an MVP-type season, the American battallion fires and the Lynx make it back to the semis.
Worst case: Losing the Whitcomb-Williams double-Ws leaves Perth without sufficient Ws to make it back to the post-season.
Ms Clutch: Asia Taylor
Time Out: Unless Andy Stewart talks in an American accent, timeouts could be very confusing for most of his team.
My Tip: 6
SYDNEY FLAMES
Last season: 14-7, 2nd, lost semi final 0-2 to Townsville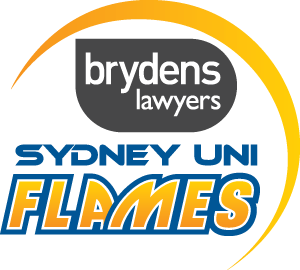 Coach: Cheryl Chambers (127-98, 56%)
Returning: Sarah Graham, Shanae Greaves, Lara McSpadden, Belinda Snell, Tahlia Tupaea, Susannah Walmsley, Alex Wilson.
New: Alex Bunton (Dynamo Moscow), Brittany Smart (Melbourne), Vanessa Panoussis (Adelaide), *Amanda Johnson (QBL MVP).
Gone: Katie-Rae Ebzery (Perth), *Asia Taylor (Perth), *Jennifer Hamson (Indiana Fever).
Best case: Johnson looks the part, Bunton stays healthy, Wilson continues to grow as an elite contributor, there's no sign of Snell's game slipping and Sydney returns to the playoffs again.
Worst case: Injuries and age cut into the performances of key players and the Flames miss the post-season.
Ms Clutch: Alex Wilson
Time Out: The only way Cheryl Chambers can spend more time with family is if The Godmother, Jan Stirling, relocates to Sydney.
My Tip: 7
TOWNSVILLE FIRE
Last season:14-7, 3rd, Won championship 2-1 over Melbourne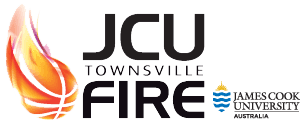 Coach: Claudia Brassard (32-20, 62%)
Returning: Suzy Batkovic, Micaela Cocks, Darcee Garbin, Mikhaela Donnelly, *Lauren Mincy, Zitina Aokuso
New: Tess Madgen (ACL), Stella Beck (NZ), *Ally Mallott (Dandenong), Casey Samuels (Sydney), Maddy Willey (Port City).
Gone: Cayla George (Melbourne), Mia Murray (Retired), Kelly Wilson (Canberra), *Sydney Wiese (Making ice cream).
Best case: Suzy bows out with a seventh MVP and another championship as it all comes together again.
Worst case: Mother Time catches up with the Fire and the absence of some of their key core players drops them out of the finals race.
Ms Clutch: Suzy Batkovic
Time Out: Talking about a fine wine improving with age, after Suzy plays 2018-19 and retires, she plans a comeback with Newcastle in four years' time.
My Tip: 2
ON TV
Saturday, October 13
Perth Lynx v Adelaide Lightning


1500 AEDT
Sunday, October 21
Sydney Flames v Melbourne Boomers
1300 AEDT
Saturday, October 27
Townsville Fire v Sydney Flames
1500 AEDT
Saturday, November 3
Dandenong Rangers v Melbourne Boomers
1500 AEDT
Saturday, November 10 (SBS Viceland)


Perth Lynx v Canberra Capitals
1500 AEDT
Sunday, November 18
Melbourne Boomers v Townsville Fire
1300 AEDT
Saturday, November 24
Bendigo Spirit v Townsville Fire
1500 AEDT
Saturday, December 1
Melbourne Boomers v Townsville Fire
1500 AEDT
Saturday, December 8
Melbourne Boomers v Sydney Flames


1500 AEDT
Sunday, December 16
Canberra Capitals v Perth Lynx
1500 AEDT
Sunday, December 23
Melbourne Boomers v Dandenong Rangers
1500 AEDT
Saturday, December 29
Bendigo Spirit v Melbourne Boomers


1500 AEDT
Sunday, January 6, 2019 (SBS Viceland)
Sydney Flames v Dandenong Rangers
1500 AEDT
Saturday, January 19
Bendigo Spirit v Canberra Capitals
1500 AEDT
Finals games – TBA