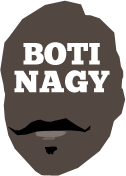 ---
Advertising opportunities available.
Please contact me.
---
WNBL: Caps for #9
Tweet
WNBL Season Preview: There's no reason to believe Canberra cannot go back2back in the WNBL this season and match Perth's NBL Wildcats as a nine-time champion.
(Unless, of course, the Wildcats win the NBL again this season and go to 10 championships!)
Key stagers Kelsey Griffin and Kia Nurse are back, Keeley Froling and Maddi Rocci should continue their growth as players and Marianna Tolo is arguably the No.1 centre in the league, when healthy.
There's a lot to like about the stability here, whereas 2019 runnerup Adelaide has had to change its import tandem, and Stephanie Talbot returns for Stephanie Blicavs.
"We can't succeed without a Steph on our team," Lightning coach Chris Lucas most certainly did not declare.
Southside Flyers have a range of positives and should be back in the playoffs and challenging for the title, a la their predecessor Dandenong.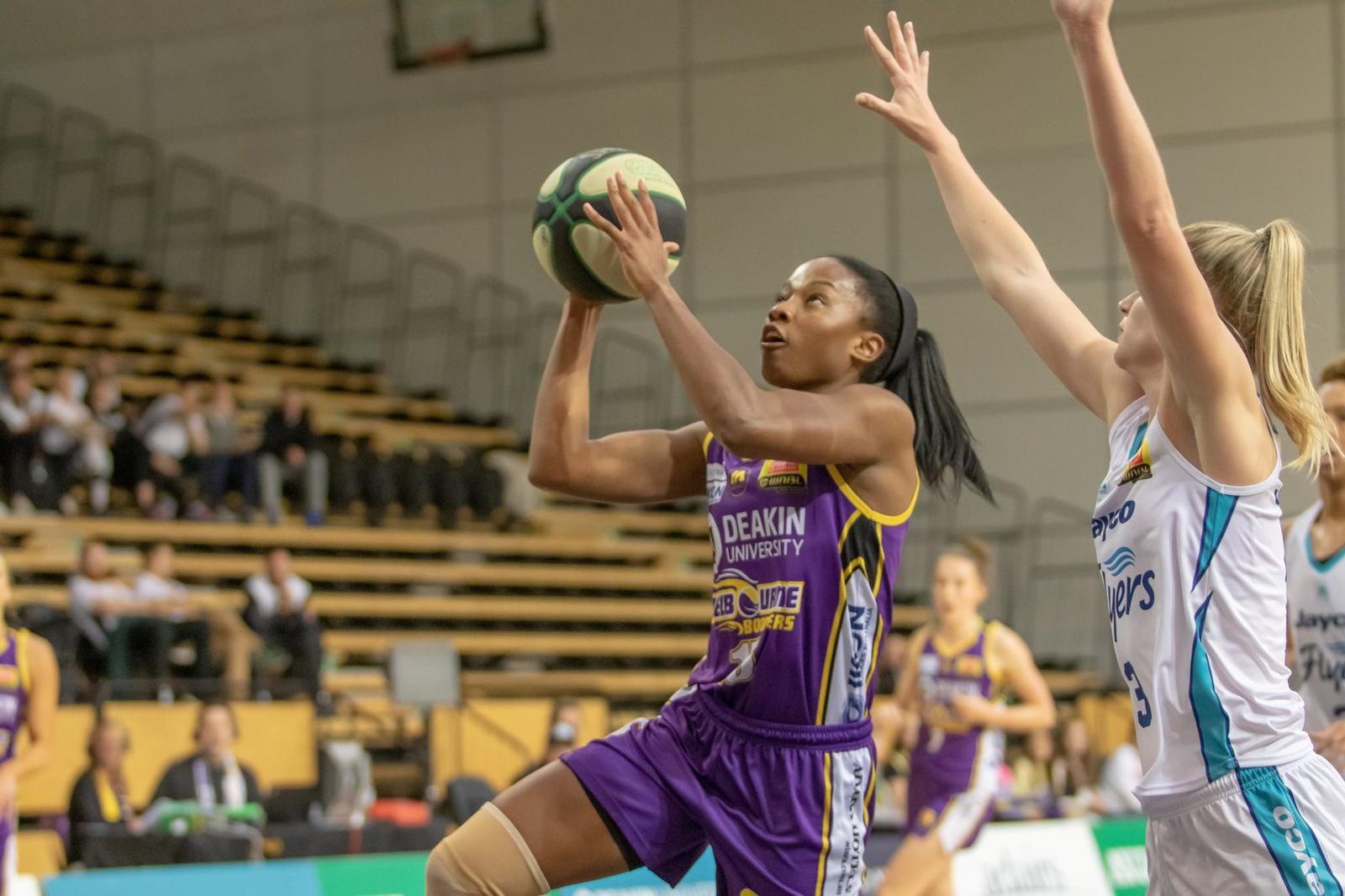 Crosstown rival Melbourne also will be in the hunt, Lindsay Allen (above) leading the way.
That trip to Perth is still taxing and the Lynx-Lightning "Doomsday Double" remains one of the toughest road trips in the league. It definitely helps Perth's chances.
New Flames coach Katrina Hibbert gets to experience that first up, while Shannon Seebohm at Townsville and Tracy York at Bendigo also return to WNBL coaching roles.
In Townsville, this isn't 2019 but Year One AS - After Suzy. And filling those shoes will take a power of doing. Here's how WNBL 2019-20 could unfold, barring injury to key players and import changes.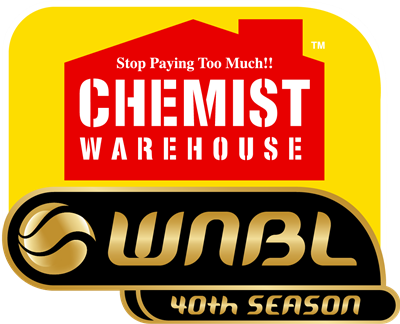 ADELAIDE LIGHTNING
Titles: 5 (1994, 1995, 1996, 1998, 2008)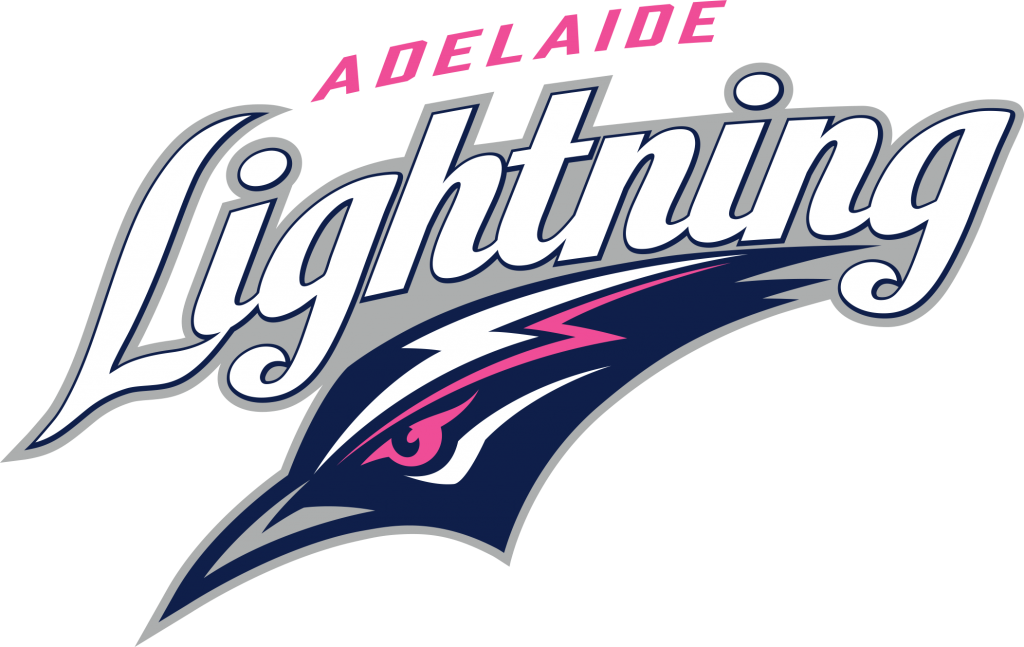 Last season: 13-8, 2nd, Lost Grand Final 1-2 to Canberra
Coach: Chris Lucas (159-110, 59%)
2019-20: Chelsea Brook, Jessie Edwards, Sarah Elsworthy, Jasmin Fejo, Laura Hodges, Natalie Hurst, Hannah Kaser, *Crystal Langhorne, Lauren Nicholson, Ruby Porter, Nicole Seekamp, Steph Talbot, *Brianna Turner.
Out: *Kayla Alexander (Indiana Fever), Steph Blicavs (motherhood), Aimie Clydesdale (Southside Flyers), *Nia Coffey (Atlanta Dream), Penina Davidson (Melbourne Boomers), Mikayla Pirini (Joondalup Wolves), Colleen Planeta (Sydney Uni Flames), Ashley Taia (Logan Thunder).
Best Case: The interrupted preparation doesn't derail too much of the early going, Turner and Langhorne make fans forget Coffey and Alexander as this defensive-oriented unit claims the club's 6th championship.
Worst Case: Injuries slow or hobble important veterans Hodges and Hurst and Adelaide is a first-round playoff casualty.
TimeOut: In his efforts to maintain an even equilibrium, Chris Lucas now has stress balls stashed in his pockets, hoodie, ball bag, briefcase, wallet and man-bag.
Tip: 2
BENDIGO SPIRIT
Titles: 2 (2013, 2014)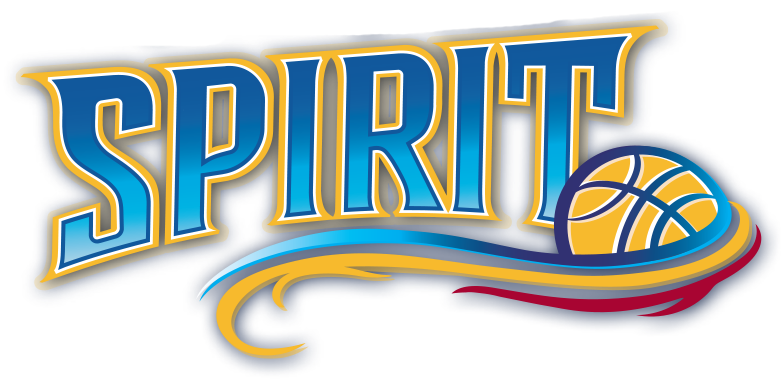 Last season: 7-14, 7th
Coach: Tracy York (10-14, 42%)
2019-20: Kasey Burton, Carley Ernst (nee Mijovic), Shyla Heal, *Marte Grays, Tessa Lavey, Gabe Richards, Kara Tessari, *Rebecca Tobin, Demi Skinner, Abbey Wehrung, Kelly Wilson.
Out: Natalie Hurst (Adelaide Lightning), Nadeen Payne (Perth Lynx), Simon Pritchard (Coach – Forestville Eagles), *Jamie Scott (Washington Mystics), Louella Tomlinson (Southside Flyers), Marena Whittle (Perth Lynx).
Best Case: Wilson mentors Lavey, Richards and Tobin form a tough keyway tandem and Ernst, Wehrung and Tessari have breakout seasons as Bendigo helps shape the Final Four.
Worst Case: The Spirits don't gel, the talent depth is only knee deep and Bendigo goes down a further rung.
TimeOut: If Gabe Richards does really well, Bendigo may also reach out to Kristi Harrower for a comeback.
Tip: 8
CANBERRA CAPITALS
Titles: 8 (2000, 2002, 2003, 2006, 2007, 2009, 2010, 2019)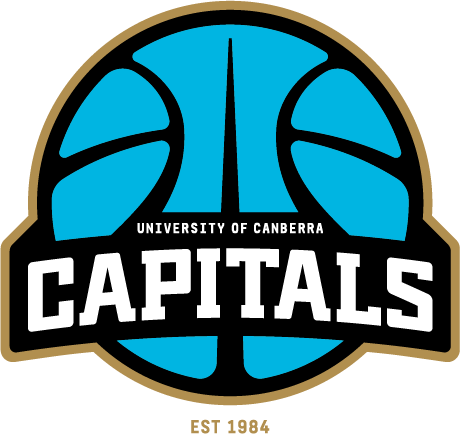 Last season: 16-5, 1st, Won Grand Final 2-1 over Adelaide
Coach: Paul Goriss (40-31, 56%)
2019-20: Abby Cubillo, Alex Delaney, *Olivia Epoupa, Keeley Froling, Kelsey Griffin, *Kia Nurse, Gemma Potter, Maddison Rocci, Mikaela Ruef, Lily Scanlon, Marianna Tolo, Kristy Wallace.
Out: Leilani Mitchell (Southside Flyers), Lauren Scherf (Sydney Uni Flames), Kelly Wilson (Bendigo Spirit).
Best Case: French PG Olivia Epoupa continues the work Leilani Mitchell started, Kia Nurse again is a superstar, Kelsey Griffin is her old self and Marianna Tolo stays away from injury trouble long enough to hoist the club's ninth championship trophy.
Worst Case: Epoupa fails the Mitchell litmus test, Tolo can't stay healthy and the Caps suffer a culture shock and bow out in the semi finals.
TimeOut: Canberra is in the market for a carpet sponsorship given the amount of time Griffin and Nurse spend falling to the floor.
Tip: 1
MELBOURNE BOOMERS
Titles: 1 (2011)

Last season: 15-6, 3rd, Lost Semi Final 0-2 to Adelaide
Coach: Guy Molloy (128-120, 52%)
2019-20: *Lindsay Allen, Stella Beck, Monique Conti, *Sophie Cunningham, Chelsea D'Angelo, Penina Davidson, Toni Farnworth, Maddie Garrick, Cayla George, Ezi Magbegor, Kalani Purcell.
Out: Isobel Anstey (UCLA), *Sarah Boothe (Bulleen), Stephanie Talbot (Adelaide Lightning).
Best Case: Cunningham has a similar impact to Allen, Magbegor's evolution continues smoothly and the Boomers cause a major shock and go all the way.
Worst Case: We've already seen the best of much of this roster and there's not much new to excite, an injury to George derailing any post-season ambitions.
TimeOut: Guy Molloy is planning on every second training session being a Tall Ferns run through.
Tip: 4
PERTH LYNX
Titles: 1 (1992)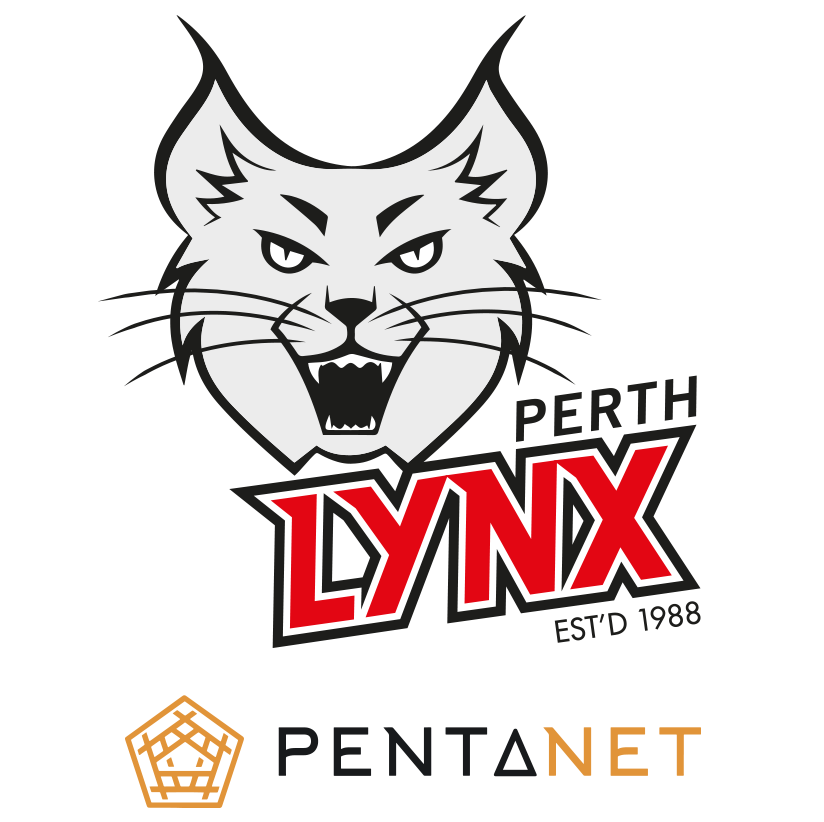 Last season: 13-8, 4th, Lost semi final 0-2 to Canberra
Coach: Andy Stewart (61-39, 61%)
2019-20: Maddie Allen, *Ariel Atkins, Taylah Burrows, Katie Ebzery, Lauren Mansfield, *Imani McGee-Stafford, Nadeen Payne, Alison Schwagmeyer, Marena Whittle, Nes'Eya Williams.
Out: Toni Farnworth (Melbourne Boomers), Shyla Heal (Bendigo Spirit), Kayla Steindl (Pregnant), *Asia Taylor (Phoenix Mercury), *Brittany McPhee (Nanny).
Best Case: Wins at home are supplemented by a few good road "gets", Perth lands a favourable semi final draw for once and finally adds to its one championship banner.
Worst Case: The imports struggle, the depth is suspect and the Lynx miss the playoffs
TimeOut: Nadeen Payne says if things don't work out in Perth, she's going to go home to, er …. somewhere.
Tip: 5
SOUTHSIDE FLYERS
Titles: 3 (2004, 2005, 2012, as Dandenong Rangers)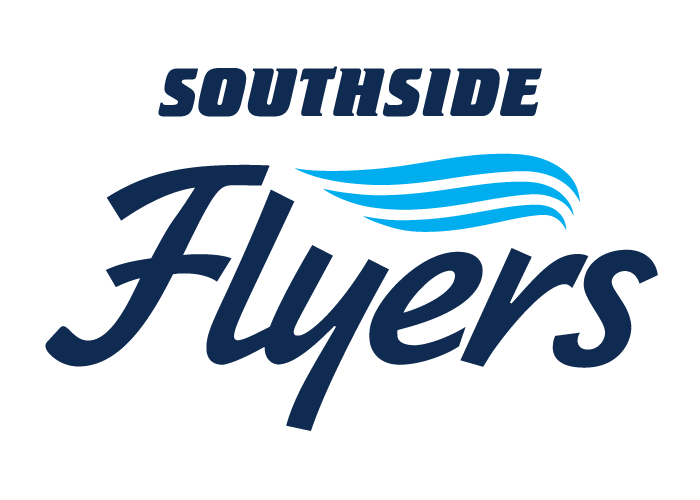 Last season: 9-12, 5th
Coach: Cheryl Chambers (129-117, 52%)
2019-20: Sara Blicavs, Aimie Clydesdale, Rebecca Cole, Anneli Maley, Leilani Mitchell, Jenna O'Hea, Rebecca Pizzey, Steph Reid, Kiera Rowe, *Mercedes Russell, Louella Tomlinson.
Out: Rachel Jarry (FA), *Betnijah Laney (Indiana Fever), Tessa Lavey (Bendigo Spirit), Carley Ernst (Bendigo Spirit), *Kayla Pedersen (Retired), Tayla Roberts (AFLW), Amelia Todhunter (Southern Sabres).
Best Case: The expansive Aussie talent on this group, plus Mercedes Russell, plus Lei Lei returning to her first WNBL "home" – albeit a facelifted new home – get it all together and claim the Rangers….er, Flyers' fourth title.
Worst Case: Talent without direction or motivation is just that dreaded "potential" word, so any loss of either would leave the Flyers wondering where it all came unstuck.
TimeOut: If Cheryl Chambers loses the Grand Final on a last shot, Tom Maher is ready to step in next season.
Tip: 3
SYDNEY UNIVERSITY FLAMES
Titles: 4 (1993, 1997, 2001, 2017)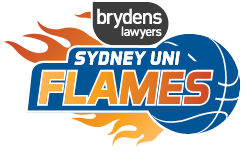 Last season: 2-19, 8th
Coach: Katrina Hibbert (R)
2019-20: Sarah Graham, Shanae Greaves, Kim Hodge, Alice Kunek, *Jessica Kuster, Lara McSpadden, Maddie O'Hehir, Colleen Planeta, Lauren Scherf, Brittany Smart, Tahlia Tupaea, Alex Wilson.
Out: Alex Bunton (Retired), *Amanda Johnson (Ipswich Force), Vanessa Panousis (Niki Lefkadas, Greece), Belinda Snell (Retired), Susannah Walmsley (Gold Coast Rollers).
Best Case: Hibbert is a winner at lower levels and manages to weld this unit into a cohesive group capable of giving the finals a shake.
Worst Case: You need to look a long way through the group to find any players keen to consistently work at the defensive end, which ultimately is the team's undoing.
TimeOut: Karen Dalton plans to wait until at least the second round before joining the team on the bench as a "consultant/advisor".
Tip: 7
TOWNSVILLE FIRE
Titles: 2 (2015, 2016)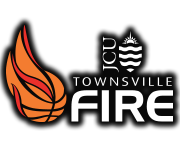 Last season: 9-12, 6th
Coach: Shannon Seebohm (25-23, 52%)
2019-20: Zitina Aokuso (injured), Abby Bishop, Christina Boag, *Bridget Carleton, Micaela Cocks, Alison Ebzery, Darcee Garbin, Kate Gaze, Tess Madgen, Julie Vanloo, Hannah Young.
Out: Suzy Batkovic (Retired), Claudia Brassard (Coach – Retired), Mikhaela Donnelly (Logan Thunder), *Laurin Mincy (New York Liberty), Stella Beck (Melbourne Boomers), Maddy Willey (South West Metro Pirates).
Best Case: The Fire again make the Firehouse a stronghold in Townsville, snatch a couple of road wins and make it into the post-season.
Worst Case: Garbin and Vanloo plateau, Bishop falls foul of the officials and Townsville become the league "spoiler".
TimeOut: If the Fire are teetering at the season's midpoint, expect Townsville to reactive Suzy Batkovic for a return as part of the WNBL's "Queen Bs".
Tip: 6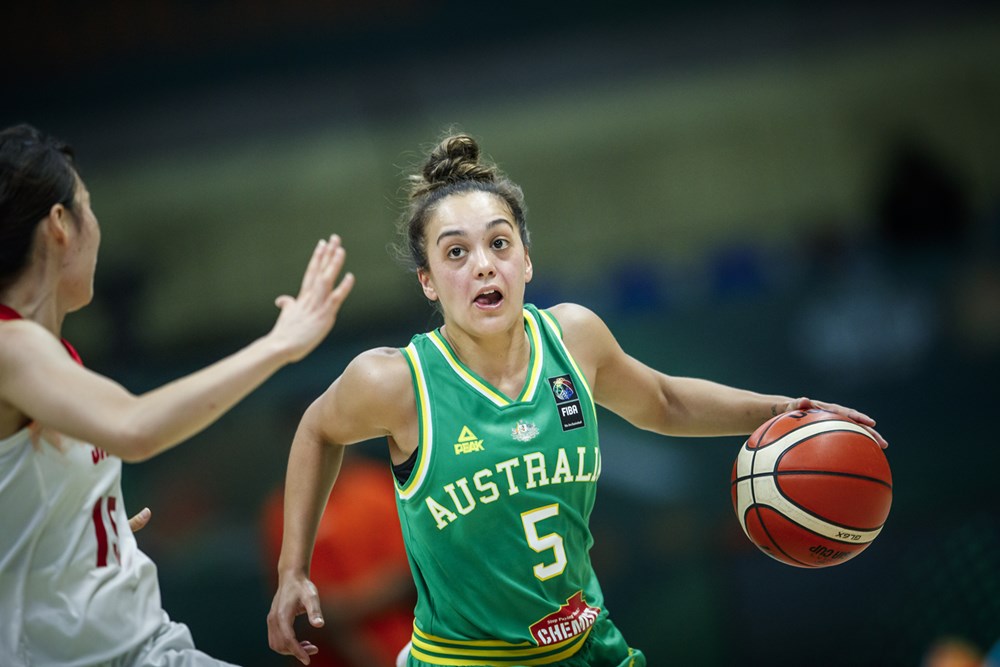 BACK 'HOME': Leilani Mitchell is swapping green 'n' gold for Flyers' blue at Southside.