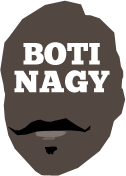 ---
Advertising opportunities available.
Please contact me.
---
WNBL Rd.19 Wrap: This finished early
Tweet
ADELAIDE's upset 76-74 win over the Capitals in Canberra to open the final round of the WNBL's regular season quickly ended speculation as to which quartet would contest this season's new-format semi finals.
It was the "spoiler" result of the round, arguably of the season as it put paid to the Caps' chances, even thought they did bounce back to defeat the defending champion Fire in Townsville to send Carly Wilson into retirement on a high.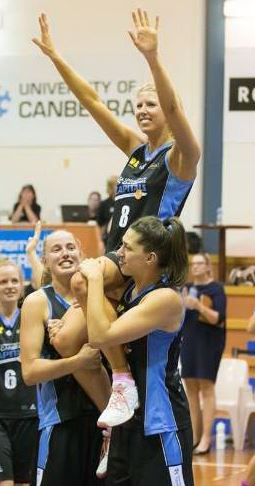 The round still went down to the wire - literally - with Nayo Raincock-Ekunwe's match-winning shot for Bendigo against Perth determining final positioning.
The best-of-three semi finals now look like this:
SEMI FINALS (1 v 4) Sydney Uni Flames v Townsville Fire
Game 1, Saturday Feb.25, 7pm @ Brydens Stadium, Sydney
Game 2, Friday Mar.3, 7pm @ Townsville Stadium, Townsville
Game 3, Sunday Mar.5, (If required) 2pm @ Brydens Stadium, Sydney
SEMI FINALS (2 v 3) Dandenong Rangers v Perth Lynx
Game 1, Saturday Feb.25, 6.30pm @ Dandenong Stadium, Melbourne
Game 2, Friday Mar.3, 6:30pm @ Bendat Basketball Centre, Perth
Game 3, Sunday Mar.5 (If required) 3pm @ Dandenong Stadium, Melbourne
LIGHTNING came out of the blocks hard, racing to a 7-0 lead and were never headed, Canberra caught in a night-long game of catchup.
Colleen Planeta had her best scoring game with her 29 points including some huge baskets and Alex Ciabattoni was inspirational pushing Adelaide out of defence into attack.
Canberra fought its way back but never tasted the lead, Mikaela Ruef with a chance to tie, which she missed, then a chance to tie again off her rebound but that, too, only brought despair as the Capitals' post-season dreams evaporated.
DANDENONG jumped Perth and led 48-28 by halftime in a result not only key to where the Rangers might finish, but in re-establishing that their best IS good enough to give the championship a shake.
Now these two sides are heading for a semi final tryst, it is most definitely the Rangers who boast the psychological advantage, Nat Novosel off the bench with an 18-point, 7-rebound double.
MELBOURNE closed its season with a thrilling rally to score the game's last 10 points but still was beaten 80-79 by Bendigo.
Nadeen Payne put the Spirit ahead 80-69 with 108 seconds left before Maddie Garrick followed a 3-pointer with a steal and layup to make the end-game interesting.
Monique Conti scored from a steal and at 76-80, fans were in full voice but time was not the Boomers' friend.
Conti hit a triple just before the siren to make this look closer than it actually was, Bendigo opening strongly and leading by as many as 16, Nayo Raincock-Ekunwe with a 15-point, 10-rebound double-double.
SYDNEY had its way with Adelaide with a superb shooting night, despite giving up 83 points.
The regular season champs shot at a withering 65 per cent and had six players scoring in double figures, led by Leilani Mitchell's 17.
HAVING missed two shots at a chance to tie and maybe still beat Adelaide, Canberra import Mikaela Ruef had to turn in a big one against Townsville and did so with 24 points in a shock road win.
Don't think Townsville didn't care because a win might have kept them away from Sydney in the semis but despite Suzy Batkovic's best efforts, the Caps produced a 27-17 final quarter to end the season on a good note.
SO too Bendigo, Nayo Raincock-Ekunwe relegating Perth to third place with her last-gasp jumpshot which sealed a great home win for Bendigo.
While it was the Spirit's second one-point win of the weekend, this one really did come down to a last shot. Perth's Tenaya Phillips had a shot to try and save it for the Lynx but instead they are Dandenong-bound for the first round of the semi finals.
Rd.19 Results
MAC ADELAIDE LIGHTNING 76 (Planeta 29, Ciabattoni 20, Hodges 18; Logic 7 rebs; Ciabattoni, Planeta 3 assts) d UNI of CANBERRA CAPITALS 74 (Gwathmey 16, Tolo, Gaze 15, Mansfield 14; Ruef 11 rebs; Mansfield 5 assts) at The Lower Case, Southern Cross Stadium.
DANDENONG RANGERS 81 (Blicavs 20, Cumming 19, Novosel 18, Clydesdale 12; Novosel 7 rebs; Clydesdale 6 assts) d PERTH LYNX 59 (Whitcomb 17, Edmondson 14, Hamblin 10; Mijovic 8 rebs; 5 with 2 assts) at The Ranger Station, Dandendong Stadium.
SYDNEY UNI FLAMES 98 (Mitchell 17, Taylor, Wilson 15, Hamson 13, Tupaea, Graham 12; Taylor 7 rebs; Mitchell 6 assts) d MAC ADELAIDE LIGHTNING 83 (Planeta 21, Hodges 19, Good 15, Elsworthy 12; Planeta 12 rebs; Logic 6 assts) at Study Hall, Brydens Stadium.
BENDIGO SPIRIT 80 (Dietrick 17, Raincock-Ekunwe 15, Oliver, Payne 14, Griffin 11; Raincock-Ekunwe 10 rebs; Grifin 6 assts) d DEAKIN MELBOURNE BOOMERS 79 (Garrick 21, Cole 19, Smart 10; Thompson 5 rebs; Cole 3 assts) at Headquarters, State Basketball Centre.
UNI of CANBERRRA CAPITALS 90 (Ruef 24, Mansfield 18, Tolo 17, Gwathmey 13; Gwathmey 9 rebs; Mansfield 7 assts) d TOWNSVILLE FIRE 83 (Batkovic 26, Standish 14, Garbin 13, Cocks 12, Murray 10; Batkovic 14 rebs; Wilson 7 assts) at The Fire Station, Townsville Stadium.
BENDIGO SPIRIT 73 (Raincock-Ekunwe 17, Payne 16, griffin 13, Dietrick 11; Griffin 9 rebs; Oliver, Dietrick 7 assts) d PERTH LYNX 72 (Whitcomb 22, Mihjovic 16, Hamblin 11, Phillips 10; Hamblin 11 rebs; Edmondson, Lavey 5 assts) at The Gold Standard, Bendigo Stadium.