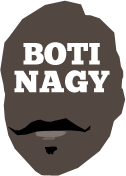 ---
Advertising opportunities available.
Please contact me.
---
WNBL Rd.2 Wrap: The Spirit is willing
Tweet
IS Bendigo back to being the real deal? That's the most engaging question in the shadows of the WNBL's second round.
Of course, the same question could be posed of Canberra too, but given the Caps have scored wins over a rebuilding Adelaide Lightning and a yet-to-be-proven Sydney Uni Flames, the jury can stay out on them a while longer.
Bendigo's 59-44 win over Dandenong was the Spirit's 10th in row at Bendigo Stadium.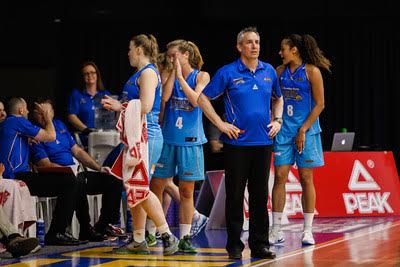 Now you could say the Spirit was lucky to escape unscathed in Round One, only avoiding an Adelaide upset in overtime.
But if you take the reliable Rangers as your barometer, they already have beaten Canberra and pantsed early championship favourite Perth by 20.
So holding Dandenong to 44 points at 26 per cent, with not a single Ranger scoring in double digits, was quote the performance for Simon Pritchard's crew (pictured here courtesy of Akuna Photography).
At home to Sydney and away to Melbourne this round, the post-Harrower Bendigo era could be set for a terrific kick-start at potentially 4-0.
Nayo Raincock-Ekunwe produced an 18-point (at 70 per cent), 14-rebound double-double and Kelsey Griffin a further 14 points at 67 per cent.
Only Amelia Todhunter and Rosie Fadjlevic could match that. Unfortunately their 67 per cent shooting came on 2-of-3 buckets, or four points apiece.
B.O.T.I. Player of the Week Marianna Tolo was the story of the round, steering Canberra past Adelaide in a tight finish marred by a particularly pungent non-call when Lightning import Colleen Planeta drove to the hoop in the final minute and was fouled.
Tolo and Lauren Mansfield completed the win from there, Tolo going even further in the win over Sydney with a two-year season-high for the WNBL with her 38-point return.
Carley Mijovic continued her Renaissance at Perth, delivering 27 points as the Lynx took out Melbourne 88-85 on the road, the Boomers starting Jess Bygate in the absence of import Chante Black (knee sprain).
Well on her way to becoming a Blicavs, Steph Cumming knocked down a WNBL career-best 31 points with 12 boards as Dandenong rallied from its Bendigo setback to instead rout Perth 94-74.
Natalie Novosel went close to a triple-double with 15 points, nine rebounds and nine assists as the Rangers didn't even remotely resemble the offensively impotent crew which spluttered at Bendigo.
Sydney Uni Flames superstar Leilani Mitchell also gave a triple-double a near nudge with 20 points, nine assists and nine rebounds in the loss to Canberra. Nine boards for possibly the shortest player in the league is truly phenomenal.
Townsville showed Lightning coach Chris Lucas - the man who turned the program into a juggernaut - scant regard, flexing its talent-depth muscle to underscore a comfortable win.
Rd.2 Results
CANBERRA CAPITALS 70 (Ruef 18, Tolo 17, Wilson 12, Mansfield 11; Tolo 16 rebs; Mansfield 4 assts) d MAC ADELAIDE LIGHTNING 64 (Logic 19, Planeta 18, Hodges 17; Planeta 13 rebs; Logic 3 assts) at Southern Cross Stadium.
BENDIGO SPIRIT 59 (Raincock-Ekunwe 18, Griffin 14; Raincock-Ekunwe 14 rebs; Oliver 3 assts) d DANDENONG RANGERS 44 (Novosel 9, Scherf, Cumming 7; 3 woith 4 rebs; Novosel, Clydesdale 2 assts) at Bendigo Stadium.
PERTH LYNX 88 (Mijovic 27, Whitcomb 16, Wright 13, Hamblin 12; Hamblin 7 rebs; Wright 4 assts) d MELBOURNE BOOMERS 85 (Smart 19, Garrick 14, Thompson, Kunek 12, Cunningham 10; Bygate 8 rebs; Smart 6 assts) at State Basketball Centre.
TOWNSVILLE FIRE 85 (Standish 18, Batkovic 12, Garbin 11, Murray 10; Standish 8 rebs; Cloud 4 assts) d MAC ADELAIDE LIGHTNING 56 (Hodges 20, Planeta 12, Logic 9; Hodges 10 rebs; Logic 7 assts) at Townsville Stadium.
DANDENONG RANGERS 94 (Cumming 31, Novosel 15, Blicavs 14, Clydesdale 12; Cumming 12 rebs; Novosel 9 assts) d PERTH LYNX 74 (Whitcomb 23, Hamblin 14, Wright 11; Mijovic 9 rebs; Edmondson 6 assts) at Dandenong Stadium.
CANBERRA CAPITALS 89 (Tolo 38, Mansfield 15, Gwathmey 14; Ruef 14 rebs; Mansfield, Ruef 6 assts) d SYDNEY UNI FLAMES 80 (Mitchell 20, Taylor 16, Snell 15, Wilson 13, Hamson 11; Hamson 10 rebs; Mitchell 9 assts) at Brydens Stadium.