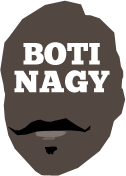 ---
Advertising opportunities available.
Please contact me.
---
WNBL Rd.4 Wrap: Spirit strike Gold, again
Tweet
AH BENDIGO. One week it's a goldrush, then next nothing pans out, then it's solid gold again.
After twice stumbling in Round 3, the Spirit were anything but dispirited as they again beat the in-form Rangers at Dandenong, then stunned the Fire in Townsville, inflicting the defending champions' third straight loss.
No-one can recall when that last happened - the records say 2013 - the Fire definitely flickering and despite their abundance of talent, in danger of missing the playoffs if they cannot get their sheets back together.
While the Rangers went into the round in good form, so did the University of Canberra Capitals, the Caps claiming their third scalp from their past four outings by rocking the Boomers.
Losing injured import Jazmon Gwathmey, Canberra stiull recovered, Mikaela Ruef grabbing 11 offensive rebounds, one more than Melbourne. (Of course, Ruef DID miss 12 shots and the shooter usually knows where they're spraying...so...)
No Boomer reached double figures, in anything, Livy Thompson the best with 9 points and 9 boards.
Bendigo struck 11-of-20 threes and again showed they have Dandenong's number, Nayo Raincock-Ekunwe with 19 points and 11 rebounds, Kelsey Griffin and Kerryn Harrington adding 31 points between them, six Spirits in double digits.
Steph Cumming did almost everything for the Rangers, scoring 24 points, Lauren Scherf with 17 on 8-of-12 shooting.
Most of us expected a hot reception by the Fire in Townsville but Bendigo again unravelled it, winning by 12 points and leading by as many as 21 in the final period!
Suzy Batkovic led Townsville from the front but Raincock-Ekunwe's 14-point, 10-rebound double was key, Gabe Richards (8 points, 8 boards) and Kelsey Griffin (12 points, 9 rebounds) establishing a 52-33 rebounding rout.
A 15-0 start after surrendering the game's first bucket set up a Perth massacre of the hapless Adelaide Lightning which had no answer for Sami Whitcomb or Ruth Hamblin. The only downer for the Lynx was a concussion to Kisha Lee.
More than 2,200 spectators packed the State Basketball Centre as visiting Dandenong overcame a 17-point first quarter deficit to win a thriller 69-67 over Melbourne.
Steph Cumming iced it from the stripe, soon-to-be sister-in-law Sara Blicavs with 28 points.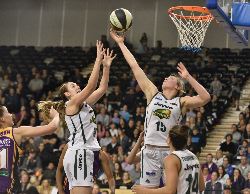 Picking winners in the WNBL has rarely been more difficult ... and this week Adelaide has the bye!
Rd.4 Results
CANBERRA CAPITALS 64 (Mansfield 13, Ruef, Tolo 12, Gwathmey 11; Ruef 22 rebs; Mansfield 7 assts) d MELBOURNE BOOMERS 55 (Thompson, Kunek 9; Thompson 9 rebs; Garrick, Kunek 2 assts) at The Alphabet Soup, Southern Cross Stadium.
BENDIGO SPIRIT 94 (Raincock-Ekunwe 19, Griffin 16, Harrington 15, Karaitiana, Payne 14, Richards 10; Raincock-Ekunwe 11 rebs; Dietrick, Raincock-Ekunwe 4 assts) d DANDENONG RANGERS 85 (Cumming 24, Scherf, Blicavs 17, Malott 16; Malott 6 rebs, Cumming, Blicavs 5 assts) at The Ranger Station, Dandenong Basketball Stadium.
BENDIGO SPIRIT 74 (Raincock-Ekunwe 14, Harrington 13, Griffin 12, Karaitiana 10; Raincock-Ekunwe 10 rebs; Richards, Karaitiana 3 assts) d TOWNSVILLE FIRE 62 (Batkovic 20, Cocks 10, Murray 9; Murray 7 rebs; Muray, Wilson, Cloud 3 assts) at the Fire Station, Townsville Stadium.
PERTH LYNX 95 (Whitcomb 29, Mijovic 19, Lavey 14, Edmondson 13, Hamblin 12; Hamblin 10 rebs; Whitcomb 9 assts) d ADELAIDE LIGHTNING 63 (Hodges 21, Planeta 9; Hodges 7 rebs; Logic 10 assts) at The Jungle II, Bendat Basketball Centre. DANDENONG RANGERS 69 (Blicavs 28, Clydesdale 15; Todhunter 12 rebs; Clydesdale 4 assts) d MELBOURNE BOOMERS 67 (Garrick 18, Black, Smart 16; Black 13 rebs; Smart 3 assts) at the State Basketball Centre.