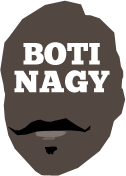 ---
Advertising opportunities available.
Please contact me.
---
WNBL Rd.8 Wrap: Not exactly Firing
Tweet
IT'S getting tougher by the round for defending WNBL champion Townsville to maintain sight of the "threepeat" dream it should be chasing.
Instead the Fire have their hands full just making it back to the top four after suffering a stunning home loss at the hands of its 2015-16 Grand Final series victim Perth.
Remember in Round 1, Townsville beat the Lynx 84-62 so the Fire's decline and the Lynx's rise has been fascinating to watch evolving.
Whether it's the challenge of "too much talent" or just the back-to-back third year blues, the Fire this week head back to Perth with their 5-6 win-loss record in jeopardy of drifting further into the Red(Army).
Sami Whitcomb (pictured) again led Perth's assault with 22 points, six boards and five assists and Breanna Butler debuted with a pair of 3-pointers.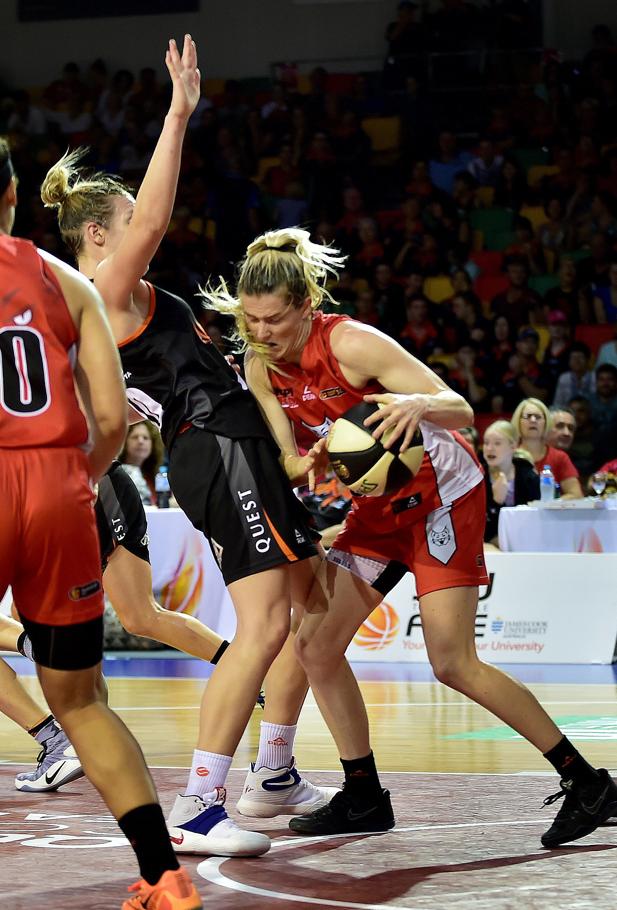 The Lynx hit 15 triples and Toni Edmondon produced an 18-point, 11-rebound double, aided and abetted by Carley Mijovic's 20 points and nine boards.
Kayla Standish had a 24-point, 12-rebound double for Townsville which rallied from 18 down deep into the last quarter to cut the deficit to three.
We've been firm believers here at B.O.T.I. in the Sydney Uni Flames so their win over former league-leader Bendigo in overtime was a gem, but no surprise.
In fact it took a Kelsey Griffin 3-pointer to tie it at 84-84 and send the match beyond regulation for the Spirit, the naturalised Aussie finishing with 27 points and 10 rebounds.
Nayo Raincock-Ekunwe offered sterling support with a 22-point, 12-rebound double but Sydney boasted a host of winners.
Rio Olympian Leilani Mitchell paired 11 assists with 18 points, Jennifer Hamson had 17 points and 10 boards, Asia Taylor 16 and 10 as Sydney wrested control in the extension to leave no-one in any doubt the Flames very much are in the playoff picture.
So too Dandenong which had to weather one of Adelaide's best games before pulling away for a 77-64 home win.
Sara Blicavs with 17 points and 16 rebounds, paced the Rangers, Lauren Scherf dominating inside with a career-best 21 points, plus 12 rebounds.
Back from a hamstring injury, Lightning captain Laura Hodges led from the front with 18 points, receiving some unexpected backup from Alex Ciabattoni (pictured below) off the bench.
Few saw it coming but the Uni of Canberra Capitals made it back-to-back wins over last season's grand finalists by beating Perth 87-82.
Hot off a win last round over Townsville, the Caps looked to have the rug pulled out from beneath them as Perth, with Whitcomb en route to a 36-point haul, 10 ahead at halftime.
Rio Olympian Marianna Tolo surged Canberra to the lead behind her 25 points on 9-of-11 shooting, eight rebounds, seven assists and two steals.
Tolo was an inspiration, Jazmon Gwathmey (15 points, seven rebounds) and Lauren Mansfield (14 points, six assists) joining in the fun.
A blazing first quarter by Blake Dietrick and an 11-point third quarter by Gabe Richards in Bendigo were sufficient to send a defensively-sound but offensively impotent Adelaide to its 10th straight reversal, Nayo Raincock-Ekunwe quietly assembling 14 points, seven rebounds and four assists.
Lightning shot 27 per cent from the floor, Hodges with a 20-point, 10-rebound double and no-one else even close.
Rd.8 Results
SYDNEY UNI FLAMES 93 (Mitchell 18, Hamson 17, Snell, Taylor 16; Hamson, Taylor 10 rebs; Mitchell 11 assts) d BENDIGO SPIRIT 86 (Griffin 27, Raincock-Ekunwe 22, Richards 14; Raincock-Ekunwe 12 rebs; Richards, Dietrick 4 assts) in overtime at The Education Department, Brydens Stadium.
PERTH LYNX 89 (Whitcomb 22, Mijovic 20, Edmondson 18, Lavey 10; Edmondson 11 rebs; Lavey 7 assts) d TOWNSVILLE FIRE 85 (Standish 24, Murray 18, Cock 14, Batkovic 12, Garbin 11; Standish 12 rebs; Cloud 9 assts) at the Fire Station, Townsville Stadium.
JAYCO DANDENONG RANGERS 77 (Scherf 21, Blicavs 17, Cumming 16; Blicavs 16 rebs; Todhunter 4 assts) d MAC ADELAIDE LIGHTNING 64 (Hodges 18, Planeta 17, Logic 10; Roberts, Planeta 5 rebs; Elsworthy, Logic 4 assts) at The Ranger Station, Dandenong Stadium.
CANBERRA CAPITALS 87 (Tolo 25, Gwathmey 15, Mansfield 14, Wehrung, Ruef 12; Ruef 11 rebs; Tolo 7 assts) d PERTH LYNX 82 (Whitcomb 36, Mijovic 17, Edmondson 13; Mijovic 9 rebs; Whitcomb 4 assts) at Southern Cross Stadium.
BENDIGO SPIRIT 69 (Dietrick, Raincock-Ekunwe 14, Oliver, Richards 11; Payne 8 rebs; Griffin 5 assts) d ADELAIDE LIGHTNING 51 (Hodges 20, Planeta 9; Hodges 10 rebs; Planeta 2 assts) at Bendigo Stadium.