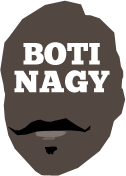 ---
Advertising opportunities available.
Please contact me.
---
WNBL Rd.9 Wrap: Seven up for our Lynx
Tweet
HATS off to Perth Lynx, the WNBL pacesetter this week announcing the biggest free-to-air TV news of the season with two games to be live on Channel 7.
The Lynx's match against the Jayco Dandenong Rangers on Sunday, December 11 and their clash with MAC Adelaide Lightning on Sunday, December 18 will be shown on 7TWO in WA at 1pm, the first time the WNBL has been broadcast live on a commercial television network.
The matches against the Rangers and Lightning also will be streamed live in WA on Plus7 Live.
Perth is very much in the title race this season, winning its series over defending champion Townsville with an 80-73 home success in Round 9.
Sami Whitcomb and Carley Mijovic, with 25 and 20 points respectively, ensured Townsville tasted its fourth straight defeat and its record down to 5-7 - the Fire's worst in six years.
Scores were deadlocked 69-69 with 3:55 left but the Lynx rolled out an 11-4 run to the finish, sending Townsville to Adelaide desperately needing a win.
In Canberra, Carly Wilson was celebrating her 350th game and Marianna Tolo her 150th, making losing to visiting Melbourne never an option.
That established, the Boomers raced to a 12-point lead and were out 22-11 after the first quarter. By halftime, the Caps had it back to 32-35 before a 27-8 third quarter romp as Melbourne's losing streak moved out to seven.
The emotion of the landmark occasion appeared to affect Tolo early but she fought back for 20 points and nine boards, Mikaela Ruef leading Canberra with a 26-point, 10-rebound double.
Townsville lobbed in Adelaide raring to go but struggled early as the Lightning junked its defences and kept the Fire flickering.
Suzy Batkovic then took control in the second, either scoring or assisting on an 11-0 run that took the Fire from 17-19 to 28-19.
In her 250th game, Mia Murray set sail en route to 26 points in a decisive performance. But Batkovic with 18 points, 19 rebounds and six assists turned the game into a more comfortable night with her second quarter domination.
Belinda Snell (below) was alight en route to a season-best 27 points on 10-of-16 shooting for Sydney as the Flames sizzled to a 56-43 halftime lead in Dandenong. Amelia Todhunter, with a 13-point, career-high 11-rebound double off the Rangers' bench helped spark a massive second half in which Ally Malott (22 points) and Sara Blicavs (19 points, 8 boards, 5 assists) also were prominent.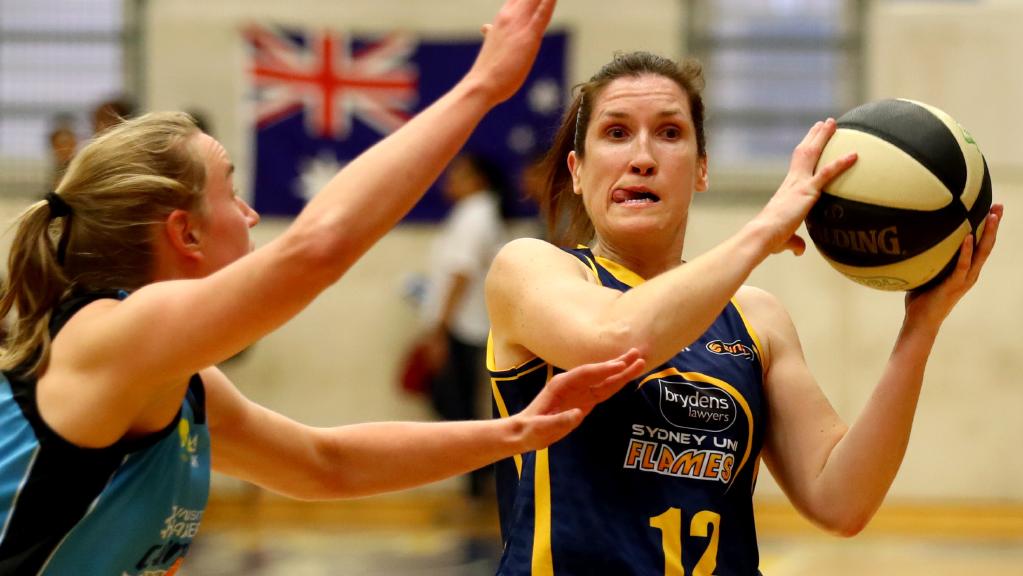 The Flames were down import Asia Taylor (concussion) while Dandenong regained Natalie Novosel from injury.
Sydney suffered a second blow when Snell injured her medial ligament in the road win over Melbourne, Leilani Mitchell (25 points, 5 assists) and Jennifer Hamson (19 points, 11 rebounds) stepping up to avert a crisis.
Lauren Nicholson had career-best numbers off the Flames' bench with 11 points, 8 rebounds, new Boomers import Kalisha Keane (10 points) suggesting better things in Melbourne's future.
Bendigo has owned Dandenong this season but that "ownership" was thrust aside when the Rangers uncorked a champagne 23-11 third period. Mallot again was a factor with 15 points, Blicavs with 20 and Stephanie Cumming 17, allowing Dandenong to get away with a paltry eight-point final quarter. The win moved Dandenong to the summit, facing the second-placed Lynx on Sunday.
And don't forget. That will be on TV.
Rd.9 Results
CANBERRA CAPITALS 83 (Ruef 26, Mansfield 22, Tolo 20; Ruef 10 rebs; Mansfield 3 assts) d MELBOURNE BOOMERS 59 (Smart 21, Kunek 11, Cole 10; Cole 7 rebs; Kunek 3 assts) at The Capital, Southern Cross Stadium.
PERTH LYNX 80 (Whitcomb 25, Mijovic 20, Hamblin 14, Lavey 10; Hamblin, Mijovic 8 rebs; Lavey 6 assts) d TOWNSVILLE FIRE 73 (Batkovic 25, Standish 16, Murray 12; Batkovic 13 rebs; Murray 7 assts) at Bendat Basketball Centre.
TOWNSVILLE FIRE 72 ( Murray 26, Batkovic 18, Cocks 11, Standish 10; Batkovic 19 rebs; Batkovic 6 assts) d MAC ADELAIDE LIGHTNING 54 (Hodges 15; Hodges, Logic 7 rebs; Hunter 4 assts) at Titanium Security Arena.
DANDENONG RANGERS 91 (Malott 22, Blicavs 19, Cumming 17, Todhunter 13; Todhunter 11 rebs; Cumming 6 assts) d SYDNEY UNI FLAMES 83 (Snell 27, Wilson 20, Mitchell 14, Hamson 11; Snell, Hamson 7 rebs; Mitchell 7 assts) at Dandenong Basketball Stadium.
SYDNEY UNI FLAMES 80 (Mitchell 25, Hamson 19, Nicholson 11; Hamson 11 rebs; Snell 6 assts) d MELBOURNE BOOMERS 71 (Kunek 21, Cole 14, Smart 11, Garrick, Keane 10; Smart 7 rebs; Smart 4 assts) at State Basketball Centre.
DANDENONG RANGERS 77 (Blicavs 20, Cumming 17, Malott 15; Cumming 8 rebs; Cumming, Blicavs 3 assts) d BENDIGO SPIRIT 69 (Richards, Griffin 19, Raincock-Ekunwe 17; Raincock-Ekunwe 12 rebs; Harrington 4 assts) at Bendigo Stadium.