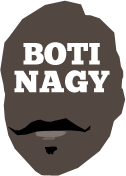 ---
Advertising opportunities available.
Please contact me.
---
WNBL: Southside shows its colours
Tweet
SOUTHSIDE Flyers yesterday took away any psychological advantage defending WNBL champion Canberra held over them with a well-executed 70-65 win in the capital.
In a match some chose to call a "Grand Final preview" - and on consistent form, Southside and Canberra easily have been the standouts - the Flyers trailed 47-50 with a period to play but owned that final quarter.
Rebecca Cole, All Star Five last season, showed exactly why with 13 of her game-high 21 points in the final quarter as Southside took the lead 51-50 on a Jenna O'Hea bucket after just the opening minute of the fourth.
Olivia Epoupa and Marianna Tolo pushed Canberra 54-51 clear before Leilani Mitchell's three-point play tied it all up.
Cole then took Southside ahead 56-54 and they would not be caught again, despite the match going to the wire.
Southside reversed its home loss to the champs and ended Canberra's 16-game home winning streak, Mercedes Russell leading the Flyers' early assault with 11 first-quarter points.
Sara Blicavs may only have scored two points for the Flyers but more importantly, she contained Caps star Kelsey Griffin to four on 2-of-12 shooting. And Griffin's points production is more important to Canberra's success than Blicavs' is to Southside.
Louella Tomlinson also proved a factor for the visitors, and with Kia Nurse's 13 points coming off 5-of-22 shooting, Southside made Canberra look vastly different to the lineup which whipped it at Dandenong by 19.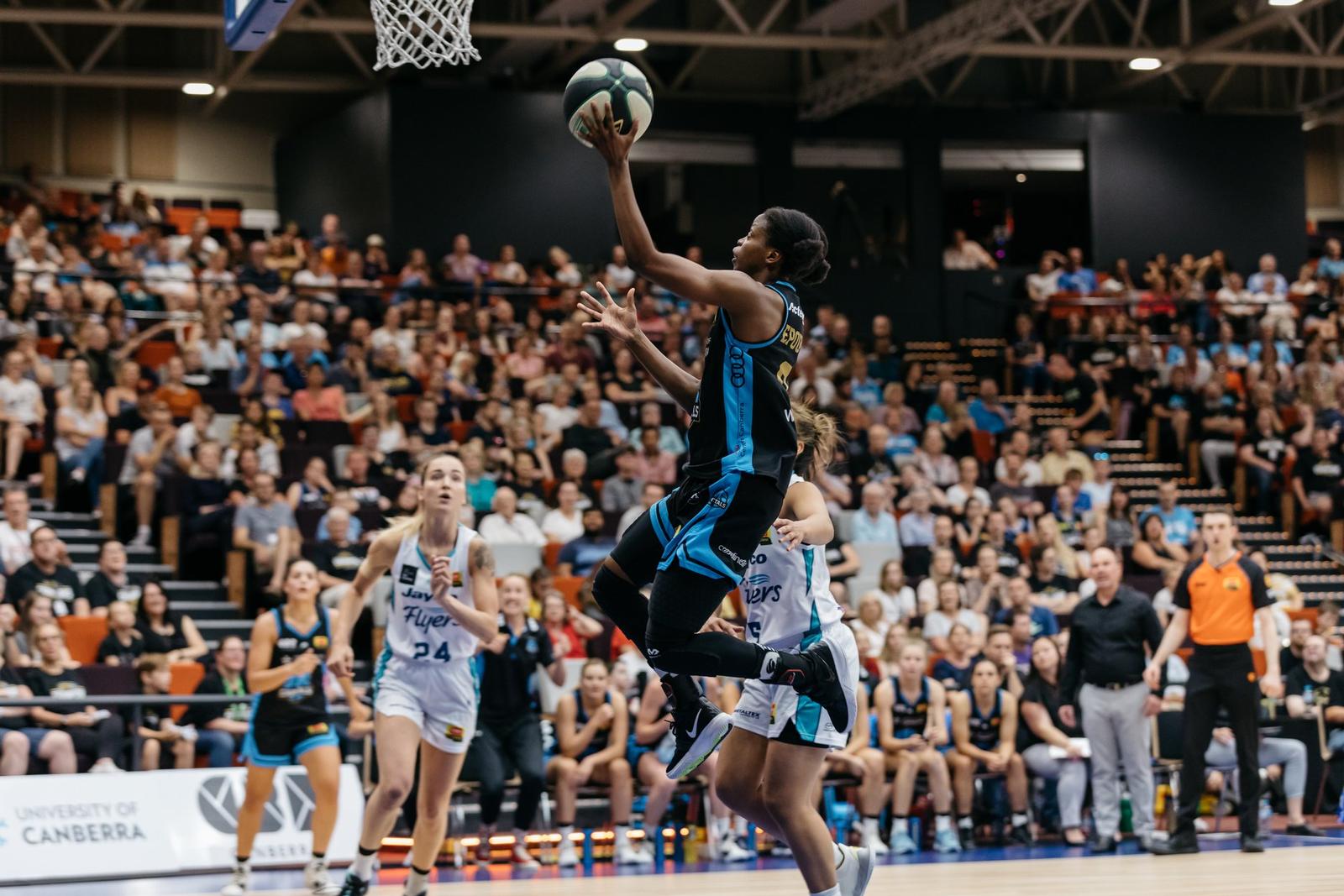 SOUTHSIDE had started the round at Dandenong hosting Townsville Fire and snuck clear by halftime.
A 21-12 third quarter put the Flyers out of reach and opened the door for both coaches to clear their benches, mindful they had a second major fixture left over the weekend.
It gave players such as Anneli Maley a chance to shine with a 10-point, 10-rebound double.
For the Fire, only Darcee Garbin reached double figures, scoring a round-high 28 points (10-of-13 shooting) in her milestone 200th WNBL game.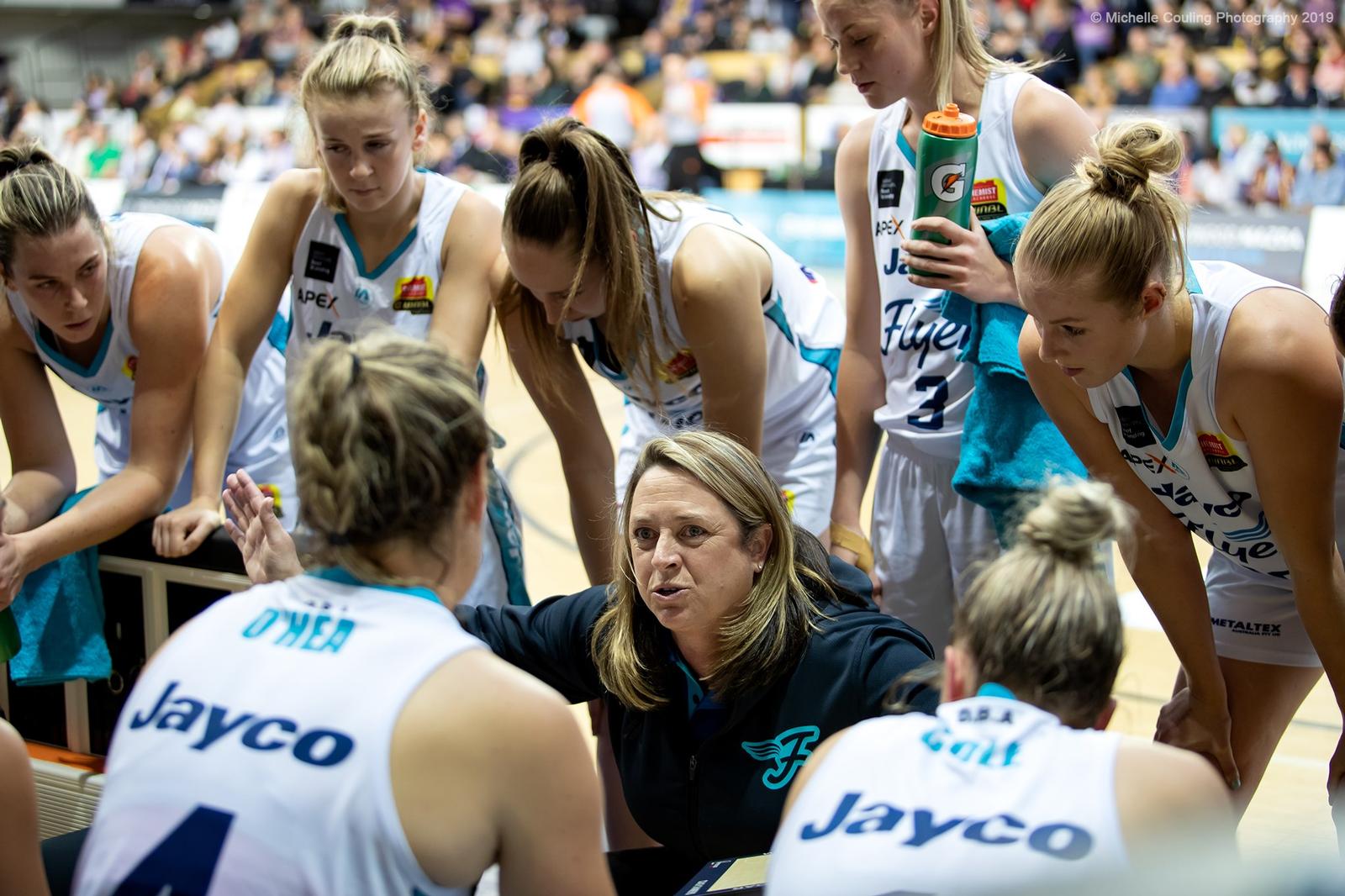 IN Adelaide, the Lightning opened up a 12-0 lead and were never caught by a Bendigo team which at various times looked lost or dispirited, the full match account here.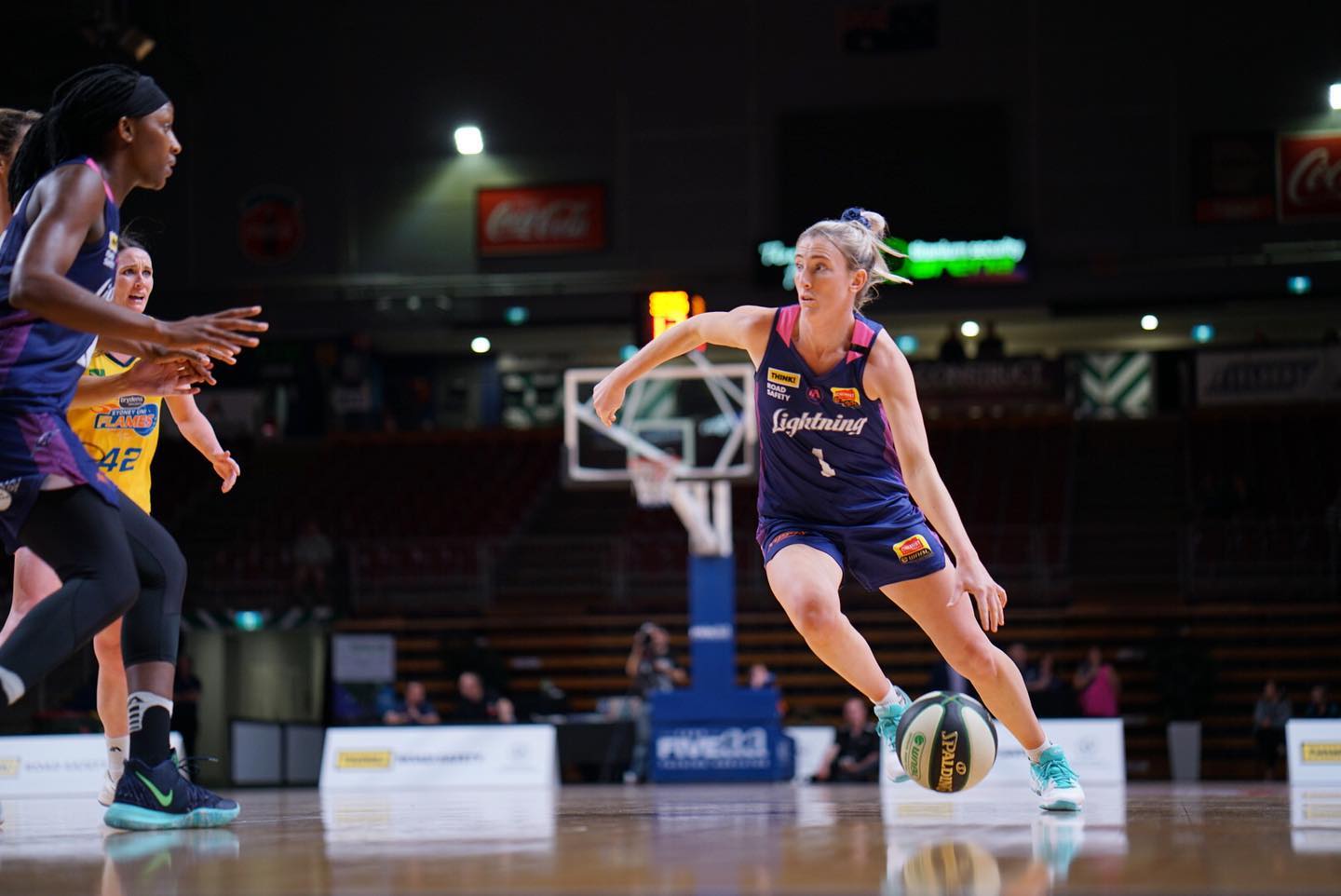 THE Fire were alight in Townsville in the round's hottest match against the Flames.
Sydney came to town with top-four aspirations but found Townsville playing with a newfound resolve and intent.
However both sides shot dismally, Townsville at 31 percent, Sydney 33, which went some way toward explaining the three quarter-time score of 42-42.
Down the stretch, Sydney had its chances but could not convert, Townsville carried home on the shoulders of Bridget Carleton's 13 points, 13 rebounds, and Darcee Garbin's 15 points, 12 boards.
Alex Wilson led Sydney with 20 points and five assists.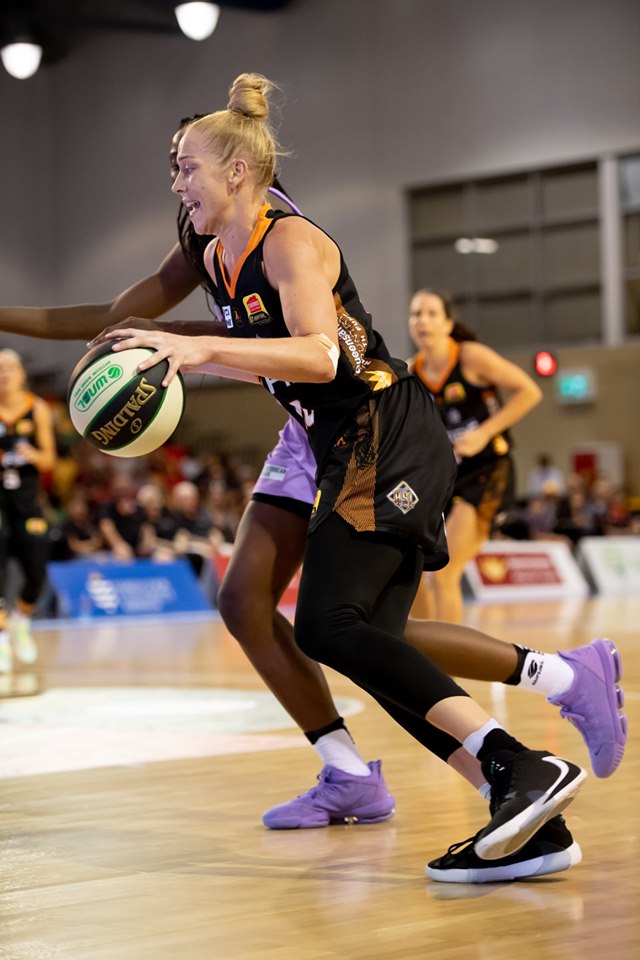 COMING off last week's home win over the Lynx, Melbourne started strongly in Perth, jumping out 7-0.
The Lynx have only beaten Sydney this season but didn't spend any time pondering their inadequacies, Ariel Atkins sparking the home team to a 25-21 lead after one.
The Boomers got cracking with a 22-11 second period to again raise doubts about Perth's bona fides. But after the interval, Perth tightened its defensive screws for an 18-9 quarter, setting the game up for a classic finish.
Consecutive 3-pointers from Lauren Mansfield shot the Lynx clear in the last quarter, Perth holding on after Maddie Garrick's shot for the tie missed and was claimed as Imani McGee-Stafford's ninth rebound of the match.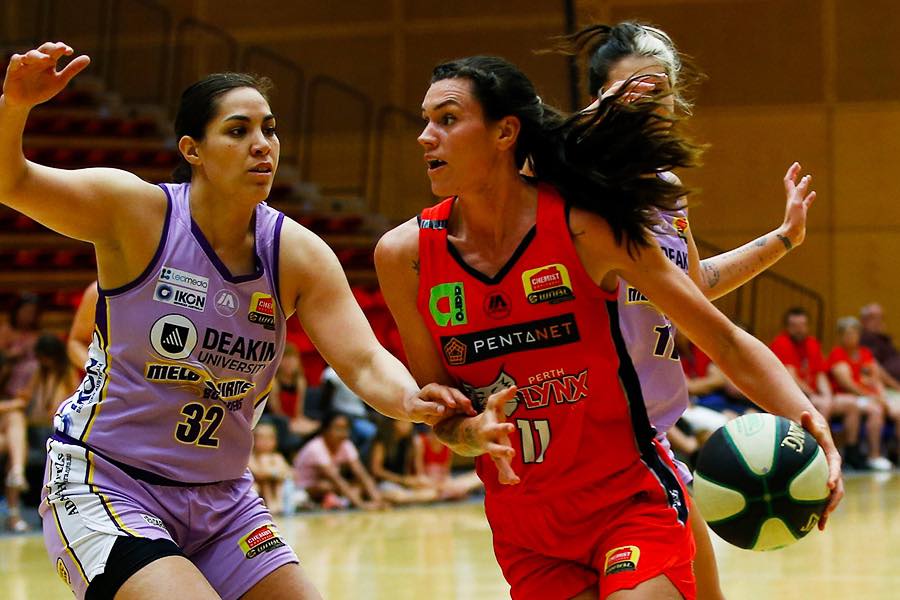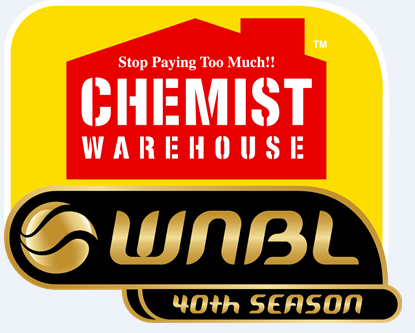 WNBL ROUND 9 RESULTS
SOUTHSIDE FLYERS 81 (O'Hea 17, Blicavs 13, Russell, Cole 12, Maley 10; Maley 10 rebs; Mitchell 6 assts) d JCU TOWNSVILLE FIRE 62 (Garbin 28; Madgen, Bishop 6 rebs; Vanloo 8 assts) at The Hangar, Dandenong Stadium.
ADELAIDE LIGHTNING 91 (Turner 23, Talbot 17, Brook 16, Seekamp 13, Nicholson 10; Turner 13 rebs; Talbot 9 assts) d BENDIGO SPIRIT 75 (Ernst 21, Skinner 17, Heal 16; Ernst 9 rebs; Wilson 6 assts) at The Lighthouse, Titanium Security Arena.
JCU TOWNSVILLE FIRE 61 (Garbin, Madgen 15, Carleton 13, Bishop 11; Carleton 13 rebs; Cocks, Bishop 4 assts) d SYDNEY UNI FLAMES 57 (Wilson 20; Kuster 8 rebs; Wilson 5 assts) at The Firehouse, Townsville Stadium.
PERTH LYNX 68 (Ebzery 16, Schwagmeyer-Belger, Mansfield 15, Payne 10; McGee-Stafford 9 rebs; Schwagmeyer-Belger, Mansfield 4 assts) d DEAKIN MELBOURNE BOOMERS 66 (Cunningham 16, Magbegor 15, George 14; George 10 rebs; Conti 5 assts) at The Enclosure, Bendat Stadium.
SOUTHSIDE FLYERS 70 (Cole 21, Russell 17, Mitchell 15; Russell 10 rebs; Clydesdale, O'Hea 3 assts) d UNI of CANBERRA CAPITALS 65 (Tolo 16, Nurse 13, Epoupa 11; Griffin 12 rebs; Epoupa 7 assts) at The Alphabet Soup, National Convention Centre.