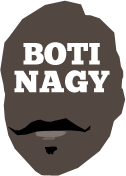 ---
Advertising opportunities available.
Please contact me.
---
WNBL19, Round 8 Wrap: Charge of Light brigade
Tweet
AN exceptional defensive performance by Lauren Nicholson, a super offensive game from Nicole Seekamp, and a succession of important cameos today saw Adelaide close Round 8 of the WNBL season with a gutsy 91-83 win over Canberra.
With the club's future apparently in doubt, the Lightning showed no signs of wilting, leaving it all out on the Titanium Security Arena floor from the outset, in front of an appreciative and supportive crowd which included its 2008 championship team's starting point guard and AFLW superstar Erin Phillips, four-time Olympian Laura Hodges, members of the Crows AFLW team and Adelaide Crows star Eddie Betts.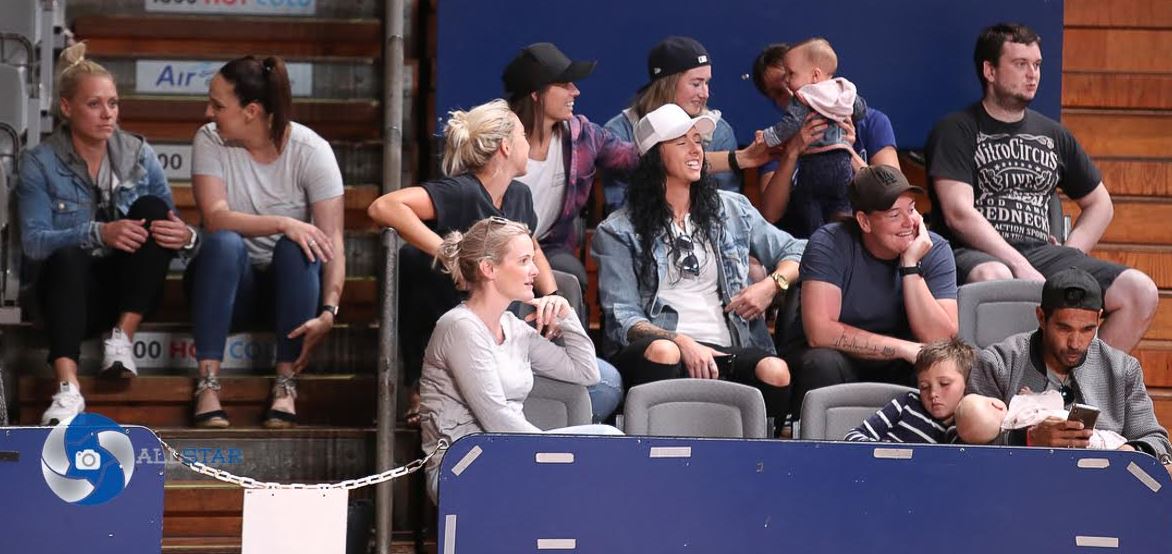 Basketball royalty, Rachael Sporn, past and present NBL players, including Paul Rees and Harry Froling, television commentator John Casey, Bendigo Spirit coach Simon Pritchard and even Steven Trigg of Adelaide Basketball's management attended.
What they saw was a superbly-coached, tenacious Lightning outfit which rode the back of a Colleen Planeta hot spell to jump from 8-12 down to 14-12 ahead, sustaining that edge to the first break.
Kelly Wilson, Kelsey Griffin and Leilani Mitchell pushed Canberra ahead 41-40 at halftime but it was more key cameos from players such as Penina Davidson and Ashley Taia off Lightning's bench which allowed it to again take the lead with a period to play.
Kayla Alexander had another 17-point, 13-rebound double-double and Nia Coffey bobbed up with two big buckets in the final quarter as Adelaide pulled itself 81-72 clear.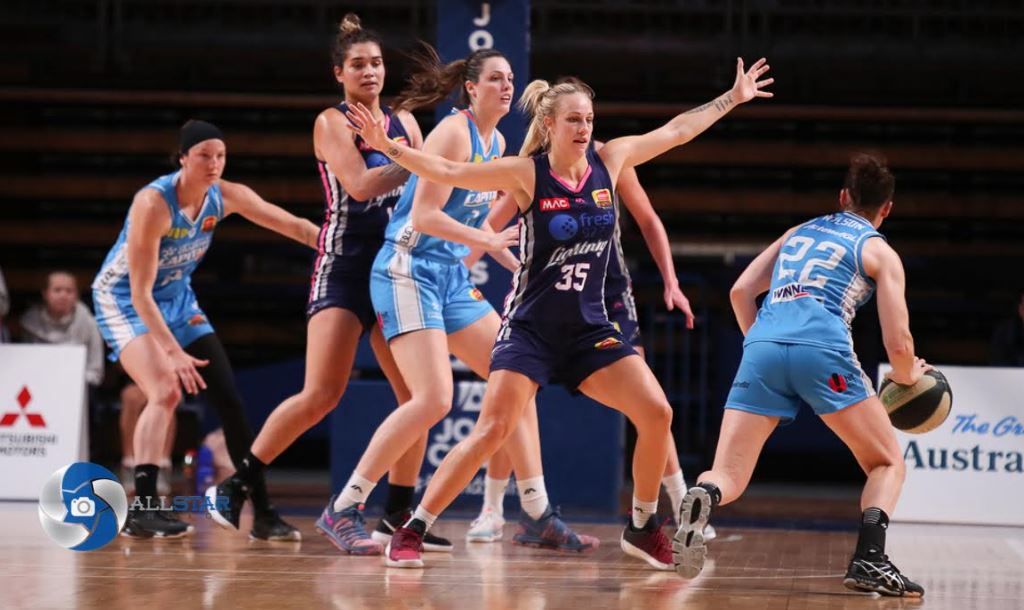 Griffin (23 points, 12 rebounds) kept Canberra in the hunt but in the last 90 seconds, Adelaide held its nerve from the free throw line with Stephanie Blicavs and Nicholson both swishing 4-of-4 and Seekamp 2-of-2 to put this out of the Capitals' reach.
Seekamp finished with 24 points and five assists, while Nicholson not only had 11 points and seven boards, but also did a defensive blanketing job on Kia Nurse which was second-to-none.
Nurse finished on 10 points off 4-of-15 shooting, 0-of-9 from beyond the arc, as Nicholson hounded and harassed her throughout.
* * *
SUZY Batkovic's go-to left-hand hook was the basket with which she broke the former WNBL career pointscoring record held by league legend Rachael Sporn as Townsville routed Bendigo by 42 points to open the round.
The Batgirl needed 18 points to reach Sporn's career mark of 5,823, and finished the contest with 24 as the Fire left last week's controversial overtime win over the Spirit in their wake.
From tip-off, Townsville had a statement to make, and made it, holding Bendigo to quarter-by-quarter scores of 13-11-19-8, while never scoring less than 21 in any period itself.
In the club's "Hoops for Troops" event, it turned into a giant "Oops and Poops" night for Bendigo.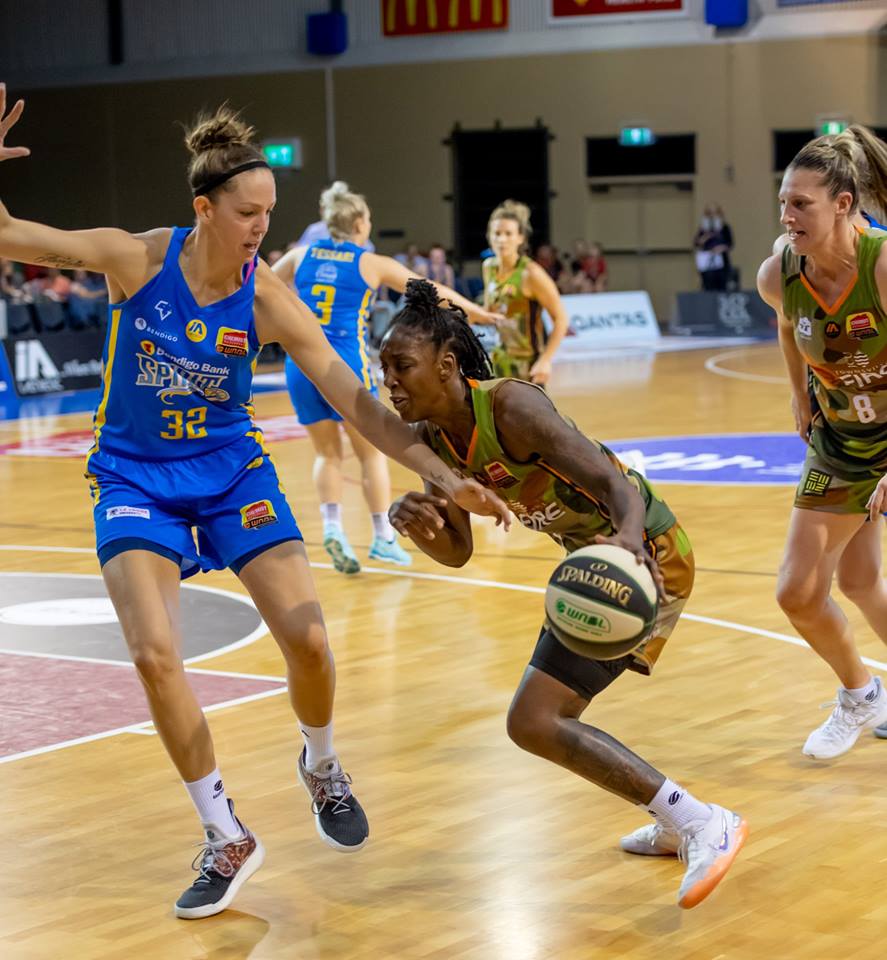 * * *
IN one of the best games of the regular season, Adelaide again overcame adversity to beat Dandenong 86-80, reversing its 10-point loss to the Rangers a week earlier in Traralgon.
Carley Mijovic stepped up for Dandenong in the absence of Betnijah Laney with her best scoring game of the season, but Lightning maintained their steadfast identity with great contributions from the entire roster.
* * *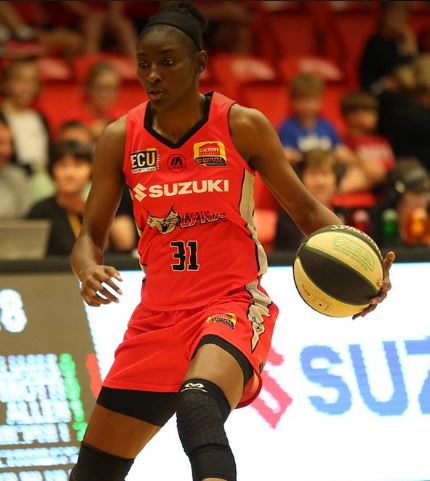 WANT to hear a great irony? My info is after Perth maintained its position on the top perch by beating Canberra, a lot of the Capitals were seriously miffed at how the refereeing had gone.
(Yeah, we know. What goes around comes around, pot calling the kettle, etcetera etcetera. It is amusing for the rest of us though.)
It also speaks to the torrid nature of this top-of-the-table battle, the Capitals ahead by as many as 15 during the second quarter but Asia Taylor leading the Lynx to the lead.
They had it done by halftime after trailing 16-29 at the first break.
Taylor enjoyed a 21-point, 9-rebound, 5-assist tour de force.
* * *
LOSING Suzy Batkovic (neck/back) after barely five minutes of action early-and-late in the first quarter, the defending champion Fire showed great tenacity to still take it right up to Melbourne before the Boomers completed their 3-0 season-series sweep by six points.
Maddie Garrick set an early tempo with 10 of her 15 points in a devastating first quarter as Melbourne steadily pulled away. The Boomers were out by as many as 18 points but Townsville would not allow the door to close, battling back in Ally Malott's best game for the club and on Zitina Aokuso's 12-point, 10-rebound double-double.
Melbourne just had too much in the clutch but it also was a game which would have helped Townsville's self-belief.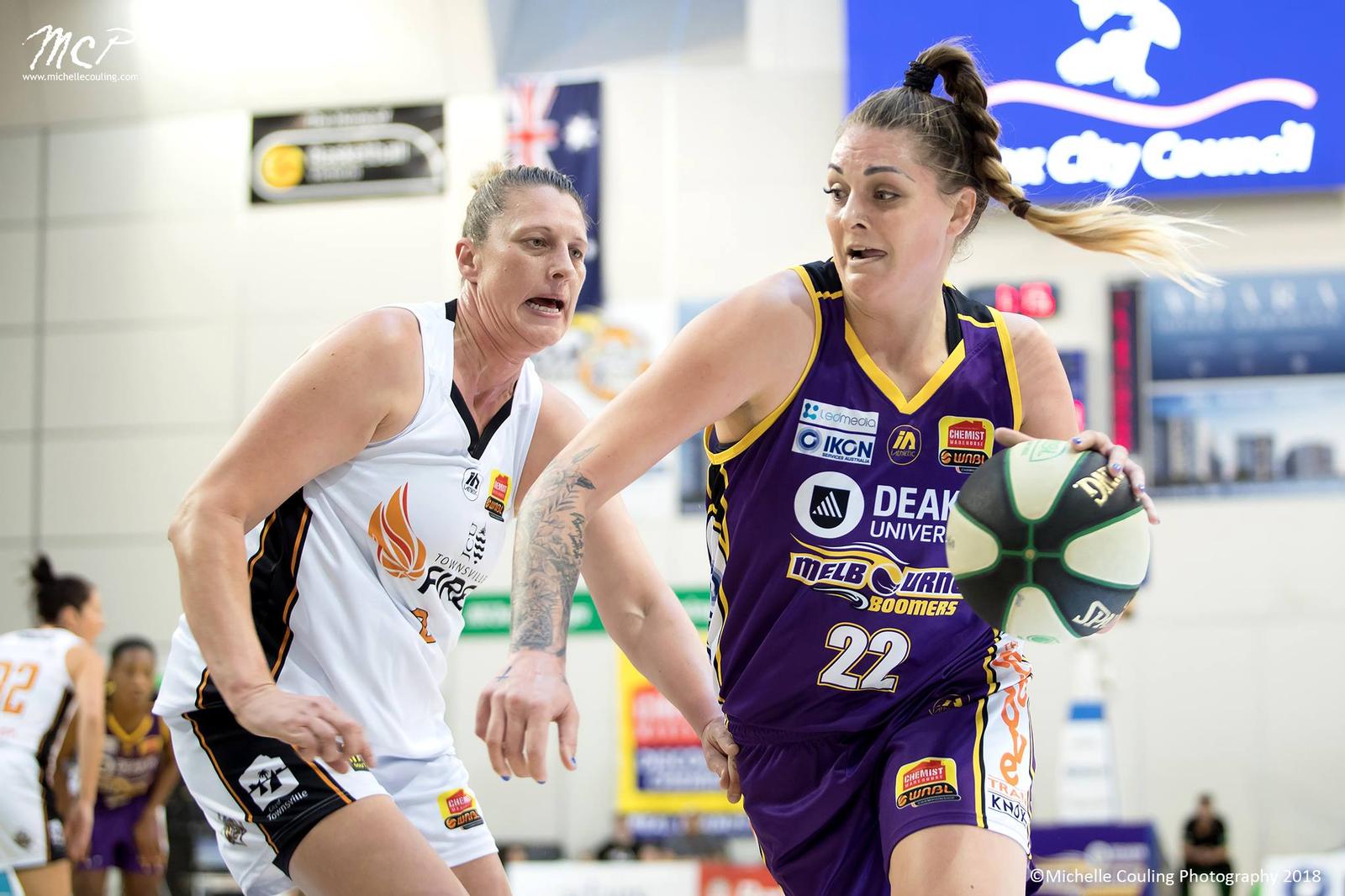 * * *
IT was a long time coming but a sizzling shooting display from Sydney buried its 0-10 start - 0-12 going into last season - and made it an unlucky 13 for Bendigo, Brittany Smart leading the onslaught.
With Alex Wilson out for the rest of the season and Alex Bunton (knee) still missing, the Flames burst from the blocks, shooting at 52 percent, with 11-of-25 threes, leading by as many as 31 points.
Sydney sent in youngster Alex Delaney late, the daughter of Flames stalwart and 90s regular Gail Henderson, with sufficient time to stick a 3-pointer.
* * *
WNBL Round 8
JCU TOWNSVILLE FIRE 93(Batkovic 24, Cocks 17, Malott 13, Garbin 10; Batkovic 12 rebs; Madgen 6 assts) d BENDIGO BANK SPIRIT 51 (Tomlinson 15, Payne 11; Tomlinson 7 rebs; Tomlinson 3 assts) at the Fire Station, Townsville Stadium.
MAC ADELAIDE LIGHTNING 86 (Coffey 18, Planeta, Clydesdale 13, Alexander 12; Alexander 11 rebs; Seekamp 6 assts) d JAYCO DANDENONG RANGERS 80 (Mijovic 26, Cole 21, Pedersen 12; Mijovic 9 rebs; Todhunter 5 assts) at The Ranger Station, Dandenong Stadium.
PERTH LYNX 88 (Schwagmeyer 22, Taylor 21, Steindl 12, McPhee 11; McPhee, Taylor 9 rebs; Taylor 5 assts) d UNI of CANBERRA CAPITALS 84 (Nurse 17, Mitchell 16, Scherf, Griffin 14; Griffin 14 rebs; Wilson 8 assts) at The Enclosure, Bendat Basketball Stadium.
DEAKIN MELBOURNE BOOMERS 73 (Talbot 16, Garrick 15, Allen, George 11; Purcell, George 8 rebs; George 6 assts) d JCU TOWNVILLE FIRE 67 (Malott 17, Cocks 14, Aokuso 12, Garbin 11; Aokuso 10 rebs; Madgen 5 assts) at The Boomerang, State Basketball Centre.
SYDNEY UNI FLAMES 85 (Smart 22, Tupaea 16, Graham 14, Snell 11; Greaves, Snell 7 rebs; Smart 7 assts) d BENDIGO BANK SPIRIT 64 (Tobin 20, Payne 15; Tomlinson 5 rebs; Whittle, Tomlinson, Wehrung 3 assts) at The Law Courts, Bryden's Stadium.
MAC ADELAIDE LIGHTNING 91 (Seekamp 24, Alexander 17, Blicavs, Nicholson 11, Planeta, Coffey 10; Alexander 13 rebs; Blicavs, Seekamp 5 assts) d UNI of CANBERRA CAPITALS 83 (Griffin 23, Scherf 14, Wilson 13, Nurse 10; Griffin 12 rebs; Wilson 11 assts) at The Lighthouse, Titanium Security Arena.