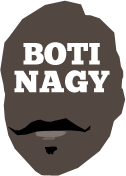 ---
Advertising opportunities available.
Please contact me.
---
Wortho on LMU, Mike Dunlap - Part 1
Tweet
WHEN basketball engineers developed the blueprint for a 202cm hard-as-teak defender/rebounder with the ability to hit match-winning shots, Andrew Vlahov was created. Years later, the blueprint was retrieved from the Smithsonian Institute, giving us Mark Worthington.
Worthington, or "Wortho" as he's more affectionately known, gave the NBL 13 lucky years of hard-ass, no-nonsense toughness, mixed with his trademark irrepressible mischief and some of the classiest pressure performances of the league's 40-year history.
When he retired after the 2016-17 season - concluding a career which began at Sydney Kings, included a championship at South Dragons, saw two stints at Melbourne Tigers split by two years at Gold Coast Blaze and finished with him winning over the astute Orange Army as a Cairns Taipan – the league lost one of its greatest players, characters and often polarising figures in one fell swoop.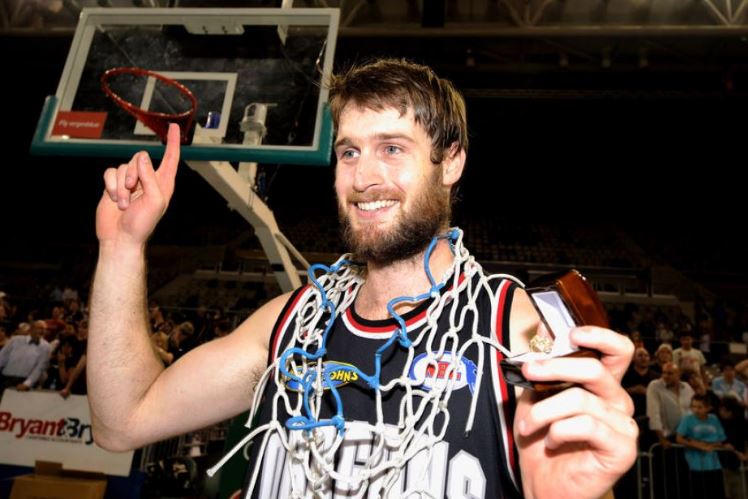 CHAMPION: Mark Worthington celebrating South Dragons' NBL title win.
The NBL's 2005-06 Rookie of the Year – splitting rookie year wins by equally prominent stars Brad Newley and Joe Ingles – Worthington also won a championship in Germany and had pro playing stints in Puerto Rico and Serbia.
Born in Bunbury, it was somehow fitting the final game in his 335-game NBL career was played in Perth before he turned his attention to the next phase of his life and career.
Broadcasting? FOXSPORTS loved him for his insight and candour.
Coaching?
Well that one tickled his fancy and despite already coaching Cairns Dolphins for two years in the QBL, the opportunity to rejoin highly-regarded coach Mike Dunlap as a member of his staff at Loyola Marymount University won out.
Worthington played for Dunlap at Metropolitan State College in Denver where he won the National Association of Basketball Coaches' Division II Player of the Year award in 2004-05.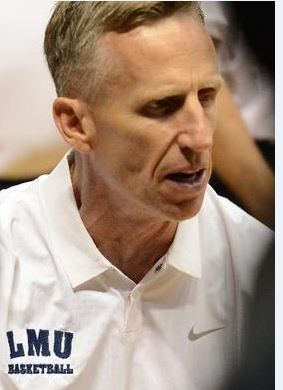 Dunlap (pictured) held the reins at the Adelaide 36ers from 1994-96, reaching the Grand Final Series in 1994, losing it to Brett Brown and his North Melbourne Giants.
Brown went on to coach Philadelphia 76ers in the NBA and Dunlap was head coach for Michael Jordan at Charlotte Bobcats in 2012-13 before issues with star player Ben Gordon culminated in his contract being terminated.
But before even coaching the 36ers, Dunlap was coaching college ball at Cal-Lutheran and making frequent Australian visits to assist NBL programs run by Brian Goorjian and Bruce Palmer. He is a man of vast basketball knowledge.
"I was a graduate assistant, and it was awesome," Worthington said of his 2017-18 season at Loyola Marymount. "I learnt more in one year than when I was playing, after the 12 years or 13 years I played it.
"I guess I was just seeing basketball through a different set of lenses.
"There were a lot of areas where Dunlap spent a lot of time with me.
"It was great, it was rewarding, I learnt a lot, it was a fantastic year personally on the coaching side of things."
One of the key areas in which Worthington's appreciation of coaching grew was in the art of teaching.
"Yes, methodology was a huge part of it and obviously, I still have a long way to go," he said.
"But I guess when you're a player, you sort of don't understand what a coach has to go through to get to the final steps.
"From all the working individually with players before you want them to do all the really nice up-and-unders and counters and all that, you've got to really strip it back and take it step by step.
"I got that on an individual basis, but as a team throughout the year, you want to peak at the right time of the season.
"Seeing the steps that we had to go through to get the final result – and we played really good basketball towards the end of the season when we'd struggled through the majority of it – it's really rewarding to see that sort of growth throughout the year with such a young team like we had."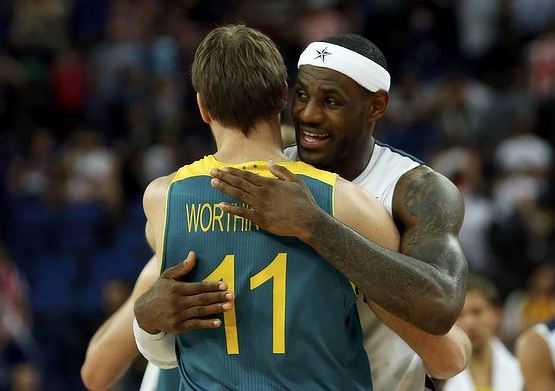 ALL HAIL KING JAMES: Wortho mixed it with and was respected by the best during his career.
Despite already coaching for two years with the Cairns Dolphins in the QBL, Worthington said his US experience showed him how much he didn't yet know.
"I think I was coaching football with the Dolphins women," he said. "I think there's a lot more to it.
"I got a lot more value out of relationships and how important that was. I knew it was important because through the course of a year, not everyone's going to be happy. There's going to be disgruntled people.
"Being able to spot that early, being able to talk to them, being able to communicate what they need to do – all that sort of stuff – I saw it at a much higher level than what I'd seen before and certainly not since Brian (Goorjian), had I seen that sort of management of people.
"And that's nothing to do with anyone else, just that Dunlap has been around for a long, long time and seen it all."
Dunlap had his difficulties in Adelaide with some of the older 36ers players enjoying comparable knowledge and not as quick to "buy in" as the younger players the coach nurtured along.
"He's probably renowned in Australia for how harsh and abrupt he was, but saying that, he's a totally different guy that coached me in college and his demeanour towards the players," Worthington said.
"I couldn't be more shocked, when I thought I was going to cop a rocket, of how calm and reasonable that he was."
Clearly, Dunlap also has learnt and been open to change.
"He's had to, and he'd be the first to admit it, but I think he's still tough with his belief," Worthington said.
"However his delivery has changed. It was surprising to see and it was a good surprise as well, to see how much he'd changed over the years and where he's at now, headspace-wise.
"He's a totally different person, but still a master of a teacher."
When his NBA sojourn was cut short, the familiar refrain of older players not enjoying Dunlap's manner was again to the fore. But it really was only one "star".
"His big issue was with Ben Gordon – and you know where Ben Gordon is now? In jail," Worthington said.
"He was on the most money and Dunlap refused to play him because of his attitude and all that, so that was a little bit of where it was at."
After having quite considerable involvement in the NBL during the 90s, Worthington says Dunlap maintains a healthy interest in Australia's elite competition.
"He has Luke Kendall on the bench in Sydney, so he's always curious about Sydney and how Luke does," Worthington said.
"He's interested in Jesse Wagstaff because he was a player for him at Metro as well, so he keeps up with Perth.
"He's got a fairly good grasp with what goes on in the league, as far as staying up with it, when the finals are, who's playing who and when, and all that.
"He's had a little bit to do with Mike Kelly as well so he's interested in what Mike is doing in Cairns."
The hardest part for Worthington during his time in Los Angeles at LMU was being away from his wife Andrea and sons Taz and Axel.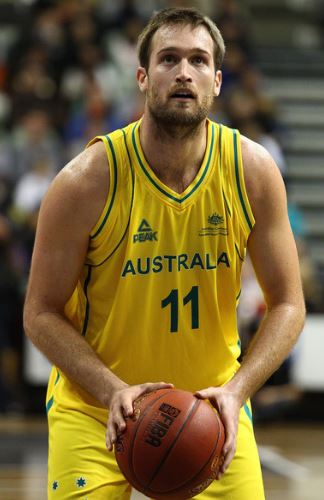 "I rented a place just off campus and it was about a 20-25 minute walk away so that was actually quite nice," Worthington said.
"The new campus is one of the nicest in America, location-wise and setting-wise and so I didn't really get the 'LA-vibe' when I was living there.
"I was in my own little hub where I could walk to-and-from work.
"I didn't have to put up with traffic or anything like that and it actually is a really nice little spot, in between Playa Vista and the airport.
'Location-wise, you couldn't beat it, if you wanted to be in LA.
"But it was quite expensive to live there - as you could imagine. For a little one-bedroom, studio apartment, it cost me an arm, a leg and half my liver.
"And when you drink as much as I do, you don't have half a liver to give up, most of the time."
Despite being away and otherwise engaged than on the NBL, Worthington said he kept uptodate with developments in Australia.
"I had NBL-TV and I was watching," he said.
"I think because it's been such a huge part of my life, I think I'll forever watch the NBL and have interest in it.
"Obviously, Melbourne being the super-power that they were last season, and the good fortune of (Casey) Prather coming back (from injury) at the right time - Adelaide, by far, probably the most exciting team in the NBL - but it was always going to be hard to win a game in Melbourne."
TOMORROW: Part 2 as Mark Worthington talks Andrew Bogut, refereeing, David Lee, Mike Kelly and more.