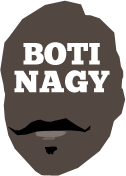 ---
Advertising opportunities available.
Please contact me.
---
Bevo's raw emotion at loss: NBL Wrap
Tweet
SURRENDERING an 18-point lead to lose at home to Melbourne United may end up haunting Illawarra's season and its Final Four aspirations.
Carrick Felix and hot-shooting Chris Goulding steered United to a dramatic and thrilling 79-77 win at The Sandpit as the Hawks made their challenge of reaching the post-season just that much harder.
Illawarra coach Rob Beveridge could not have spoken more plainly post-game of his despair at the opportunity his men had squandered.
"I've been in the league a long time and I thought tonight our game-plan, the intensity level – we dominated that game tonight, for 36 minutes we led the game," he said.
"We executed to a tee, except for the last five minutes ... it was absolute crap.
"It's really, really disappointing. They (United) come out with a swagger, with an expectation that they're going to win. And all we did the last five minutes was just protect the lead.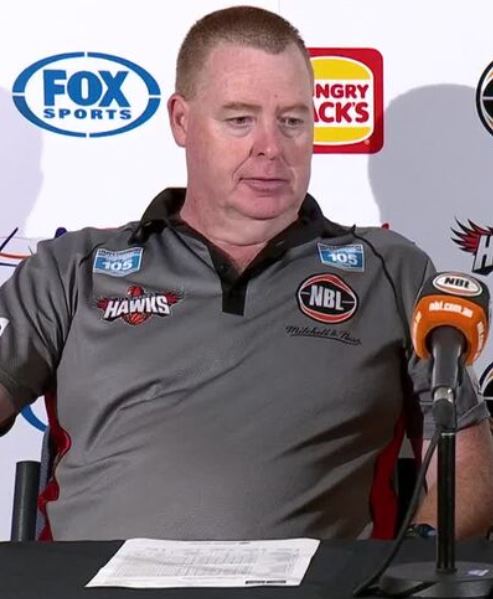 "We went to water. We were soft.
"That's the whole thing. We showed tonight how damn good we can be. We're playing some really good basketball at the moment and it was a hell of a game that we controlled for most of it.
"And then we went soft. We missed layup after layup. We failed to execute what I wanted from a coaching perspective and we lived and die by the 3-point line, expecting Whitey or Meach or one of these guys to make some miraculous shot.
"You know, we just didn't execute down the stretch when it counted and it wasn't they beat us with great sets or great whatever, we took them out of that.
"It was pretty good one-on-one play with (Casper) Ware, and Goulding made some big shots, which you expect that.
"But if we just execute down the other end and get to the foul-line like I asked them to, we would have won that game.
"So I'm really, really disappointed. And I'm hurting for the guys as well because they have worked so damn hard for the last six weeks in particular – because you know we started poorly – and we're starting to get on a roll here.
"And we let them off the hook tonight and it's very frustrating and disappointing for our team and for our club.
"I'm pissed off with them because they're such a great group of guys and they are nice, and they played nice down the stretch with an expectation oh, we're just going to let you guys come and beat us.
"We've got to get some mongrel out there – simple as that. If we do that, if we harden up, we'll beat the Melbournes, we'll beat the Perths, we'll beat the New Zealands … we'll beat the top teams.
"We can beat anybody on our day. But you can't just roll over like we did down and have no hardness. And that's what I'm really disappointed about.
"They've worked too hard, they'd played too well and they just rolled over at the end.
"It's really hurting at the moment."
Of that, there can be no doubt.
* * *
THERE was some excellent work done by Brad Rosen this week on FOX SPORTS coverage of the Hawks-United NBL game, the one-time Sydney Kings captain growing in stature as one of the most improved colour men on the network.
Could have been confused for believing the Brisbane-Adelaide game only was being shown in Queensland though with the call on that one.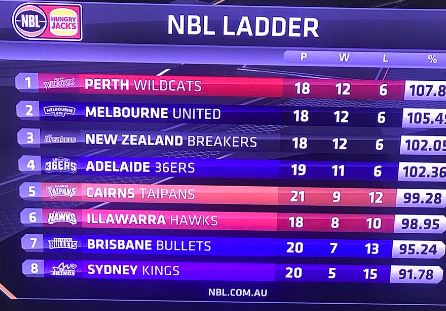 Must confess I was tuning out a bit so I could be wrong here but I believe James Harvey said he had some doubts about the 36ers winning on the road?
Of their 10 wins before today's in Brisbane, four had been on the road, beating Sydney (which, after Perth's escape, is still worth something), twice beating the Taipans in Cairns - where Cam Tragardh loves to say it is tough to win - and also beating New Zealand at Spark Arena.
The only team Adelaide - which has been quite erratic through this season - truly has struggled against is United which is 4-0 over the 36ers. But for the record, that makes it five wins on the road, and six at home...
OK, let's check the NBL ladder there and, oops, Adelaide is 11-6 apparently, and has played 19 games. I'm sorry but that doesn't add up.
As for my recent gripe about "scoreboard integrity" on the FOX SPORTS on-screen graphic, it's still as bad as ever and in the WNBL semis, was embarrassing how "out" it regularly was.
Seriously, this is that difficult?
* * *
MAJOK Deng had a career-best 16-point last quarter as Adelaide saw off Perth and he hit a 3-pointer during the third against Brisbane on which he was fouled, adding a bonus free throw with his characteristic shimmy.
He then hit another triple, then another when he put a move on Daniel Kickert for a 10-point quarter that pulled the 36ers from the doldrums and swung the game's momentum.
But it was Daniel Johnson who stood out this round when it came to the Basketball On The Internet "Player of the Week" voting.
DJ may have been amid a pack of good players in the win over Perth with 19 points at 75 per cent and nine boards, but today he outshone himself in Brisbane.
Apart from finishing on a game-high 24 points, Johnson was fouled with some 12-13 seconds to go and Adelaide trailing 77-79.
From the time he was fouled until the time he took the free throws, more than four minutes (4:09) of actual real time elapsed while referee Vaughan Mayberry tried to have the Bullets scoretable folk get the time precisely correct. (A little home gamesmanship there at all?)
By the time DJ got to the stripe, he easily could have been forgiven for aborting one of those shots but he comfortably swished both, effectively sending the game into the extension.
Once there, he hit back-to-back top-of-the-key 3-pointers to seal Brisbane's fate and turn a 79-79 deadlock into a 95-84 rout.
"He took those two free throws with confidence, he squared up and knocked down those two threes," 36ers coach Joey Wright said.
"He is showing why in my opinion he is one of the best big men in the league. It would be great if he gets noticed as that."
Well we noticed, awarding him the Player of the Week accolade, Johnson averaging 21.5 points at 58 per cent, 10.0 rebounds and 2.0 assists in Adelaide's two important wins.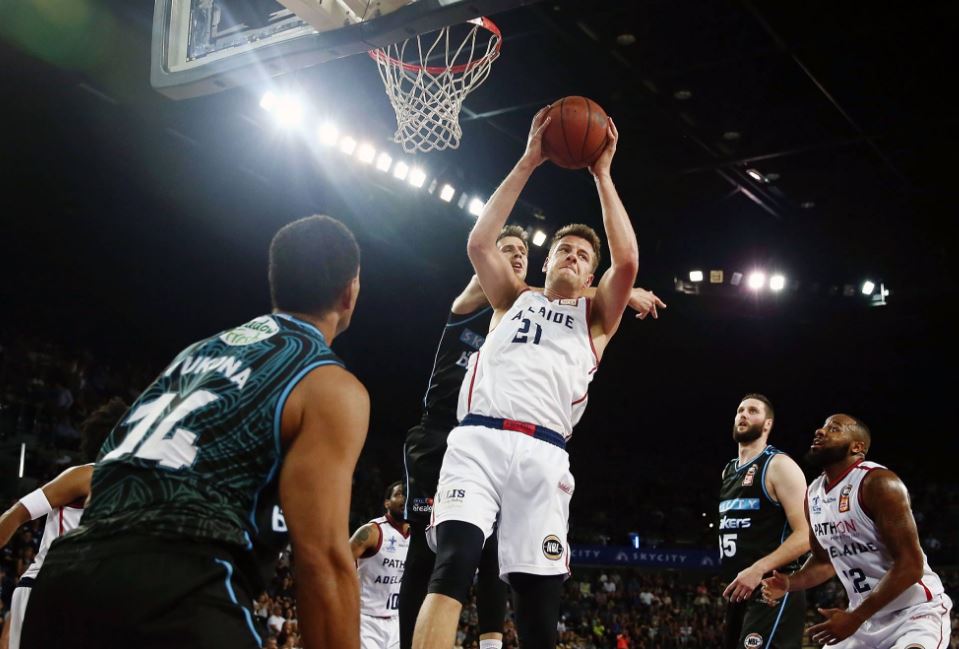 B.O.T.I. NBL Player of the Week
Rd1 Casper Ware
Rd2 Perry Ellis
Rd3 Edgar Sosa
Rd4 Shea Ili
Rd5 Edgar Sosa
Rd6 DJ Newbill
Rd7 Bryce Cotton
Rd8 JP Tokoto
Rd9 Bryce Cotton
Rd10 Ramone Moore
Rd11 Cameron Gliddon
Rd12 Demitrius Conger
Rd13 Daniel Johnson
* * *
BIGGEST WINNERS/LOSERS
TAKING out NBL-leading Perth at home, then staving off Brisbane in Brisbane in overtime was a huge weekend for Adelaide, comfortably making the 36ers the round's biggest winners. Now on an 11-8 record, the Sixers have a mini break on Illawarra and Cairns, with games in hand.
HAVING United at its mercy, Illawarra failed to deliver the KO punch and in the process knocked around its own playoff aspirations, making it the round's biggest loser.
MELBOURNE was the WNBL's biggest winner, the fourth-placed Boomers beating the regular season champion Lynx in Perth to wrap the semis 2-0. Yes, the semi final draw sucked but the Boomers' team play made a mockery of Perth's one-on-five attempts to keep the series alive.
THE WNBL'S biggest loser this week was the league itself for an appalling decision to give virtually no break from the end of the regular season to the start of semi finals, which were wrapped within four days, then doing an about-face on how the Grand Final Series would run. Embarrassing.
* * *
NBL Rd.13
ADELAIDE 36ERS 97 (Creek 21, Johnson 19, Deng 16, Shorter 13, Childress 12; Childress 13 rebs; Shorter 7 assts) d PERTH WILDCATS 86 (Cotton 26, Tokoto 20; Brandt, Wagstaff 7 rebs; Cotton 5 assts) at The Fortress, Titanium Security Arena.
CAIRNS TAIPANS 83 (Loughton 22, McCarron 16, Weeks 15, Smithy 13; McCarron 9 rebs; Weeks 4 assts) d BRISBANE BULLETS 80 (Kickert 27, Trice 26, Jervis 10; Kickert 8 rebs; Trice 5 assts) at the Orange Grove, Cairns Convention Centre.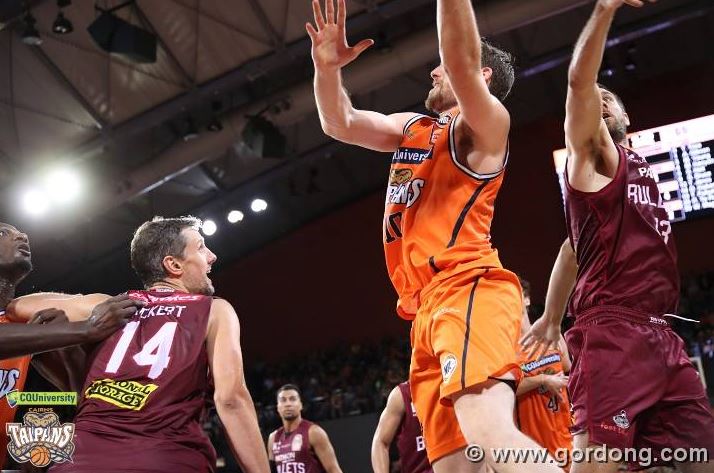 PERTH WILDCATS 76 (Cotton 18, Tokoto 14, Cooke 10; Cooke 14 rebs; Cotton 4 assts) d SYDNEY KINGS 68 (Randle 18, Newley 13, Tyler 10; Ellis 8 rebs; Randle 4 assts) at The Kingdome, Qudos Bank Arena, Sydney.
MELBOURNE UNITED 79 (Goulding 22, Felix 19, Wesley, Ware 12, Boone 11; Felix 10 rebs; Ware 5 assts) d ILLAWARRA HAWKS 77 (Conger 22, Kay 17, Clarke 16; Johnson 8 rebs; White 4 assts) at The Sandpit, WIN Entertainment Centre, Wollongong.
NEW ZEALAND BREAKERS 82 (Sosa 19, Abercrombie 16, Newbill 12, Penney 11; Newbill 7 rebs; Ili 7 assts) d CAIRNS TAIPANS 69 (Evans 17, Gliddon, Weeks 15; McCarron 15 rebs; McCarron 5 assts) at The Slipstream, North Shore Events Centre, Auckland.
ADELAIDE 36ERS 95 (Johnson 24, Sobey 18, Childress 14, Deng 12, Shorter 10; Johnson 11 rebs; Moore, Sobey 5 assts) d BRISBANE BULLETS 84 (Buford 19, Holt 14, Gibson, Jervis 12, Kickert 11; Buford 7 rebs; Trice 8 assts) in overtime at The Armoury, Brisbane Convention and Exhibition Centre.
* * *
WNBL BEST-OF-3 SEMI FINALS
SF 1, G1: MELBOURNE BOOMERS 92 (Cole 21, Cambage 16, Smart 15, Garrick 14; Cambage 9 rebs; O'Hea 11 assts) d PERTH LYNX 76 (Kunek 22, Whitcomb 19, Williams 14; Farnworth 11; Dowe, Williams 8 rebs; Dowe, Whitcomb 3 assts) at The Kangaroo Courts, State Basketball Centre, Melbourne
SF 1, G2: MELBOURNE BOOMERS 78 (Cambage 25, Garrick 18, O'Hea 12, Cole 10; Cambage 15 rebs; Purcell 6 assts) d PERTH LYNX 69 (Williams 20, Standish 17, Whitcomb 15; Williams 12 rebs; Kunek, Whitcomb, Williams 3 assts) at The Zoo, Jack Bendat Centre, Perth. Boomers win series 2-0
SF2, G1: TOWNSVILLE FIRE 78 (Batkovic 19, Garbin 15, George 14; Batkovic 14 rebs; Mincy 4 assts) d SYDNEY UNI FLAMES 49 (Snell 11, Hamson, Graham 8; Hamson 10 rebs; Taylor, Snell 3 assts) at The Fire Station, Townsville Stadium.
SF2, G2: TOWNSVILLE FIRE 68 (Wiese, Batkovic 14, George 13; Batkovic 10 rebs; Wilson 5 assts) d SYDNEY FLAMES 65 (Taylor 18, Hamson 15; Hamson 15 rebs; Snell 7 assts) at Bryden's Stadium. Fire win series 2-0.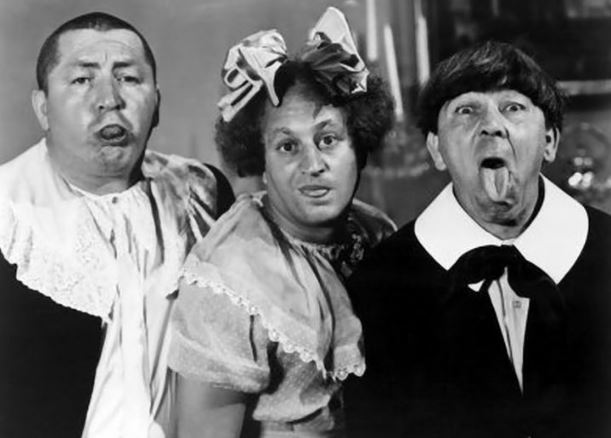 THE WNBL'S response to Perth and Sydney's semi final draw injustices...