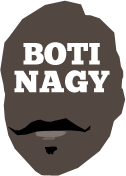 ---
Advertising opportunities available.
Please contact me.
---
Wright, Sobey and the 36ers struggles
Tweet
THE Adelaide 36ers have a week to get their sheets together or continue to play like an unmade bed after an undisciplined farce against Melbourne which tonight led to coach Joey Wright's ejection and rampant speculation of a rift with guard Nathan Sobey.
Humbled for the third time this NBL season by United, this time 101-84 at Hisense Arena, the Sixers were disappointing after failing to fire in an 88-92 loss to New Zealand in Auckland on Thursday.
On Saturday, they host Illawarra Hawks at The Fortress (Titanium Security Arena), the club which last season beat them five times in seven clashes, including eliminating them in the semi finals.
Speculation swept across the nation as Wright opened with Ramone Moore in the off-guard spot instead of Sobey, who has struggled to recapture the form which last season made him the NBL's Most Improved Player and a stand-out in Adelaide's regular season championship run.
But Moore against his former club in his former venue made some sense as the 36ers ran up a 30-21 lead at the end of the first period.
Sobey was anchored to the bench as every player hit the floor ahead of him, the livewire finally seeing action 2:33 out from halftime.
By then, Adelaide had squandered a 14-point buffer it briefly enjoyed after building on its quarter-time lead with jumpshots by Shannon Shorter and Mitch Creek.
United swingman Casey Prather (pictured) dominated the game with 18 first-half points which turned it back around in Melbourne's favour, the 36ers' defence often token, but its offence losing confidence as repeated forays to the hoop came up empty when trips to the foul-line may have been anticipated.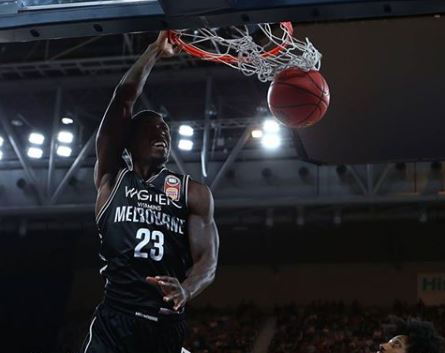 From 47-47 at the main interval, the game turned into a United procession, a frustrated Wright taking his team onto the floor late in the third for a heated timeout before a sideline exchange with referee Michael Aylen escalated quickly.
Wright actually asked for a technical foul and Aylen duly obliged. When the call enraged Wright still further, he copped his second tech and was rightly ejected with 59 seconds of the third quarter left.
Down 60-72, the consequences of the ejection saw Melbourne take a 76-60 lead into the last quarter which turned into a party for the home team as the 36ers struggled to maintain their enthusiasm for the contest.
"I'm passionate about the game," Wright said when asked about his ejection.
"In the first three quarters we only shot 12 free throws , then after I got ejected, we shot 14 in the fourth.
"We're going to have to play through it.
"We teach these guys in training that you can't put two hands on (an offensive player) on a drive. We're very critical and we do our practice sessions, they only get three fouls through our scrimmages.
"If they foul out during scrimmage, they run for the rest of the time so we're real passionate about keeping the hands off on the drives.
"We were instructed that two hands on (by a defender) on a drive was a foul so we're trying to teach these guys this way.
"We're just going to have to teach it differently."
The question of Sobey's lack of court-time - he ultimately played 12:24 for two points on 1-of-8 shooting, two assists, two steals and a block - was put to Wright during a brief halftime interview but he sidestepped a straight answer.
Post-game, he wasn't much more specific, beyond acknowledging form was behind his decision.
"We've got some good guards. You look what (Anthony) Drimic did to start the game, we've got Ramone (who) really played solid to start the game," Wright said.
"We've got some good guards.
"These guys (have) got to bring it. If they don't bring it, we're pretty deep.
"We've got a strong squad. We've got guys that can play."
Sobey addressed the issue more bluntly.

"I've just been up and down with my approach to the game on defence and offence so I just want to get back and knuckle down and do what I do best. And hopefully just keep building and then start to build my minutes up from there," he candidly admitted in a post-match TV interview.
Wright and Sobey clashed at training earlier this season, leading to the guard's demotion from the starting quintet against Sydney Kings. When he was inserted, Sobey went for a season-best 25 points at 69 per cent.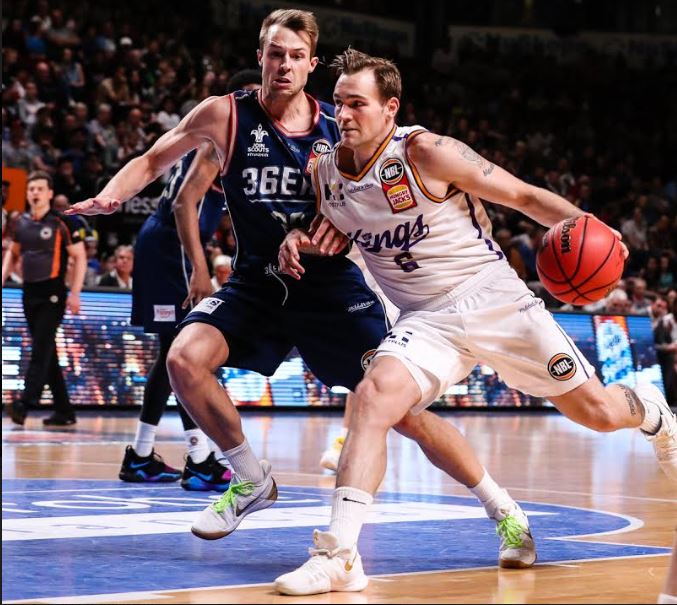 KING SLAYER: Nathan Sobey starred against Jeremy Kendle and the Kings after being benched.
Last night Mitch Creek, who had an equal career-high 24 points on 11-of-12 shooting in the NZ loss and again worked his tail off against Melbourne, said everyone needed to take a look at themselves.
"We're going to have to go back and evaluate ourselves first before we start looking at each other," Creek said.
"You've got to ask yourself: 'Did you do everything you can?'
"I think we had a big focus this week of – and we had a big talk today about – controlling the offensive rebounding that Melbourne have.
"They average about 18 O-boards a game and to keep them to I think it was one in the first half – I don't know how many teams have done that in an entire season.
"So to do that was fantastic. But to give up 12 in the second half is just not good enough.
"We have to bring that same fire (for) every minute of every quarter for the whole four quarters.
"If we don't do that - teams are too good.
"You relax for five minutes like we did in the second – we were up 11, I think – come back, they get up three, then we hit a shot and tie it up at halftime. Same thing in the third and the fourth – they just run away.
"We played two or three bad minutes, they hit 6-7 points and it ebb and flowed and flowed. We played two or three bad minutes again and you know, good teams punish you.
"The league's too good this year to take gaps and at the moment we have to figure out how to eliminate those gaps."
They also have to figure out how to maximise the talent on arguably the most talented and deep Adelaide 36ers roster this century, including the 2002 league champion.
And they need to do it before the Hawks fly in on Remembrance Day because they have plenty to remember where Illawarra is concerned.
MELBOURNE UNITED 101 (Prather 25, Ware 21, Andersen, Boone 13, Goulding 11; Andersen 7 rebs; Ware 7 assts) d ADELAIDE 36ERS 84 (Johnson 23, Creek 16, Shorter 13, Drmic 11; Johnson 8 rebs; Shorter 3 assts) at The UN, Hisense Arena.