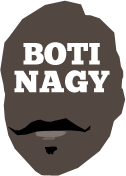 ---
Advertising opportunities available.
Please contact me.
---
WTF: Big news in the West
Tweet
WILDCATS' TWO FINDS: PERTH is in the news for all the right reasons this week with the Lynx signing Rio Olympian Katie-Rae Ebzery and the Wildcats retaining vice-captain and Western Australian (Youth) of the Year, Greg Hire.
Ebzery, 28, will be seeing red for two years and bolsters a Lynx backcourt which already includes American-born permanent resident Alison Schwagmeyer and FIBA Asia Cup Opals Silver Medal-winning playmaker Lauren Mansfield.
Versatile New Zealand international off guard/small forward Toni Farnworth links to the Lynx which has retained Kayla Standish while adding 191cm Maddie Allen and Ebzery's former teammate at Sydney Uni Flames, Asia Taylor.
Taylor, 26 and 185cm, was a starter on Sydney Uni's 2017 WNBL champion and a league All Star Five selection in the same season.
Playing for the Flames last season, Commonwealth Games Gold Medallist Ebzery led the WNBL in assists with 5.1 per game, while averaging 13.1 points.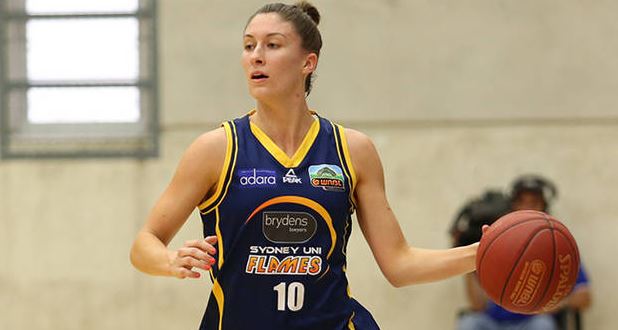 FORMER FLAME: Katie-Rae Ebzery wonders if someone could close the windows at the stadium.
She returned to the WNBL after a season in Russia with Dynamo Moscow.
* * *
HIRE is a genuine "local boy makes good" story in Perth, logging 209 games with the NBL club since debuting as a development player.
The quintessential "glue guy", Hire fills a blue-collar role, grabbing offensive rebounds, playing hard D, hitting the big three, and has done so since first pulling on a Wildcats' uniform.
But the triple-championship winner does exceptional work away from the court as well, championing the areas of mental wellbeing and youth at risk.
With Bryce Cotton the only import signed so far, the Wildcats have scope for two additional boosts and most likely are looking for one of them to be a "Casey Prather-type" to join newcomers Nick Kay and Mitch Norton, returning Tom Jervis, plus regulars Damian Martin, Angus Brandt, Jesse Wagstaff, Clint Steindl and Rhys Vague.
* * *
CONGRATULATIONS to Dick Butler for his success in being made a Member of the Order of Australia in the Queen's Birthday Honours list.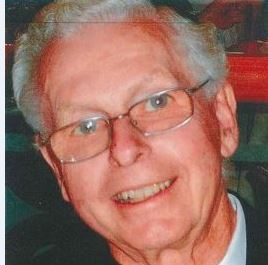 Butler, 85, has had a monumental and long history in the game, serving as president of Basketball SA and also of Basketball Australia.
But in all the reports of his success in a long, distinguished basketball administrative career, one of his most important achievements was completely missed.
Butler (pictured) was the inaugural chairman and driver behind the hastily-formed Adelaide City Eagles NBL team when Forestville Eagles bailed on the eve of the 1982 NBL season.
While that has been acknowledged, what hasn't been is that in the ensuing 12 months, while the new composite club of SA's domestic teams found its feet, as the newly merged entity searched for its own identity, it was Butler who came up with the new nickname of "36ERS".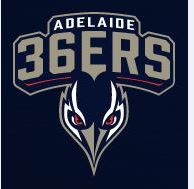 No, it wasn't an homage to the club's membership at that time, but referenced South Australia's first settlement in 1836.
So that now very identifiable brand of Adelaide 36ers, came from Butler's mind – the man who drove the club's formation and came up with its definitive name.
It also ignited SA teams on national stages usuing names from the state's history.
The SEABL's 1987 champion Adelaide Buffalos (note, no "E" in Buffalos) was named after the Buffalo ship which first docked at Glenelg way back when.
And even the Adelaide Lightning as a WNBL entity was NOT named after a weather pattern. It was named after Colonel William LIGHT, the town planner of Adelaide.
It's just that "Adelaide Light" didn't have quite the catch, so it became Lightning instead.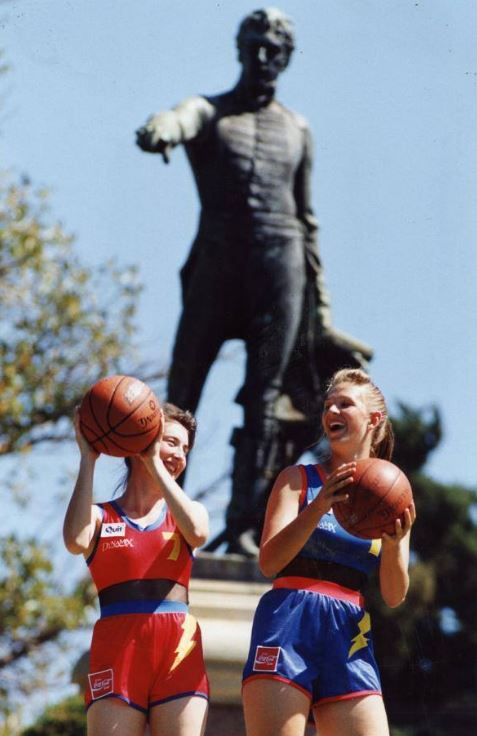 LIGHTNING LAUNCH: Circa 1993, Lightning is launched at "Light's Vision" statue in Adelaide.
* * *
THE actual games may not have been ones for the NBL time capsule but the three-game series between Team China and our league's All-Australian team had immeasurable value in the goodwill stakes.
The NBL All-Australians won the series 2-1 and our playing contingent could not have been more effusive across social media of how well the tour went and just how enjoyable the entire experience was for all concerned.
Locally, Tom Hersz for nbl.com.au was looking for a nickname for the All-Australians and offered "Swagmen" as an option.
A Wildcats fan, @nicktan77 offered "Drop Bears" as an option.
May we humbly contribute "The Drovers" as an option for consideration? A drover cracking a whip in one hand, spinning a ball on the other is fairly "all-Australian."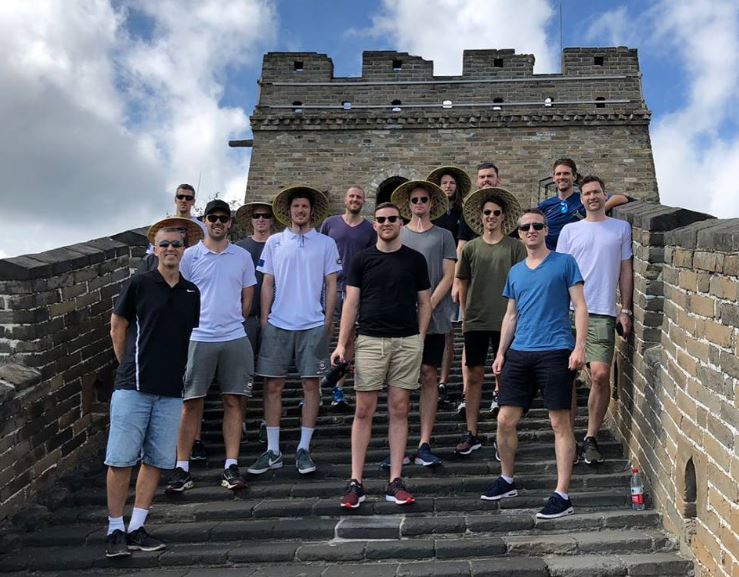 WALL TO WALL WALLYS: The NBL All-Aussies soak up the Great Wall in China.