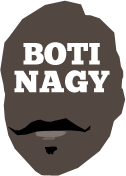 ---
Advertising opportunities available.
Please contact me.
---
WTF is FIBA and BA doing?
Tweet
CORRECT me if I'm wrong but isn't the Tokyo Olympic Games the pinnacle for basketball in 2020? So what the hell is FIBA doing scheduling meaningless, costly and downright stupid "Asia Cup qualifying" games THIS WEEK?
Has our sport's global governing body lost its collective effing mind?
Who the hell gives a flying frapdoodle (thank you Bill Palmer) about rubbish matches tomorrow and Sunday against New Zealand and Hong Kong in Brisbane FFS?
When all focus should be on the countdown to Tokyo and this nation's basketball fraternity steadily growing more excited at the prospect of finally seeing Ben Simmons in the green-and-gold alongside the likes of fellow NBAers such as Patty Mills, Joe Ingles, Matty Dellavedova, Aron Baynes and Co, we get this freaking nonsense thrown up at us?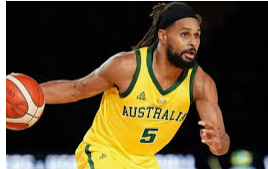 What deep thinker in FIBA's offices came up with this "hey, let's make teams not just have to qualify for the World Cup and Olympics but also every other piddly tournament to which we attach unnecessary importance" idea?
Sack the idiot.
Every national federation running absurd qualifiers of this type will lose money on it. Seriously, Australia's cross-Tasman rivals might draw a crowd but an under-20 Aussie select team would knock off Hong Kong.
And Australia, as the winner of the last Asia Cup in 2017, surely should automatically qualify anyway.
What a load of shite, the Boomers being in "Group C" with the Tall Blacks, Hong Kongers and Guam ... Guam!!
The only positive news for tomorrow's match against New Zealand is that Bullets players such as Reuben Te Rangi and Mika Vukona were in the Tall Blacks squad which, when added to their NBL teammates Jason Cadee, Cam Gliddon, Nate Sobey and Matt Hodgson playing for the Boomers, might excite enough local fans to attend the game in Brisbane.
You know, like a Bullets intraclub scrimmage.
Did I mention the top two teams in each group after more home/away rounds in November and next year will qualify for the Asia Cup? No?
Well apologies and "spoiler alert" but those two teams will be Australia and New Zealand.
What a farce.
And how farcical is the Boomers team named for these equally stupendous matches?
Four kids and Todd Blanchfield from an Illawarra team which barely won five games out of 28 in the NBL season, finishing dead last?
Yes, we all know only players from the teams NOT contesting NBL playoffs were considered but where are Daniel Johnson and Anthony Drmic from Adelaide, or Ben Madgen from South East Melbourne?
Frankly, if they're not injured or taking up an overseas contract - as Harry Froling is -then if they made themselves unavailable they should not be considered again for selection.
Your country needs you, you answer the call.
So if they were available, why were they not selected?
Who the hell selects these teams anyway? Does anyone know?
Why was Will Weaver automatically handed the reins as "interim" Boomers coach for these games?
He is coach of the NBL regular season champion Sydney Kings. Shouldn't he be with his team as it prepares for its championship assault?
So why did he get the gig? Because of his previous involvement with the Boomers?
If that was the rationale, then appoint Adam Caporn, also an Andrej Lemanis-era assistant and head coach of Basketball Australia's Centre of Excellence.
Geez, even Lemanis could have been seconded to coach these ill-conceived fixtures. He'd only have to drive across town!
No offence intended, but what will Weaver's ongoing role even be long-term to Australia's international basketball? (Other than a good-looking line on his resume.)
And if it was the recommendation of our Boomers coach for the Tokyo Olympics, Brett Brown, to appoint Weaver, Basketball Australia should simply have said: "Brett, your focus is a medal at the Games, OK?"
So here we have a guy who should be focusing on prepping his Kings for the NBL finals now sidetracked to do this nonsense with a team that can only be ranked as the worst Australia has ever suited in Boomers gear.
Don't misinterpret what I meant there. This is NO slight on any of the players selected. They will go out, play their hearts out and do us proud. And they will win at least one of the two games, if not both.
But why does FIBA think this is a good idea when every federation running some unnecessary qualifiers this week worldwide will lose money?
This is an Olympic year and no matter how often and in how many different ways FIBA tries to take the focus away from the Games to concentrate on its own little pi$$ant tourneys, no-one is going to give a damn.
Come Tokyo, and all eyes will be glued to television sets and multiple viewing platforms. And FIBA just needs to come to terms with that and not foist foolish and foolhardy excrement on its federations to try and sell as something other than the manure it is.
Qualifiers for the Asia Cup ... give us a break.