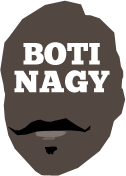 ---
Advertising opportunities available.
Please contact me.
---
WWC: French toast as Opals roasted
Tweet
SACRE Bleu! French guard Gabby Williams tonight tore the heart from an offensively handcuffed Opals team as France scored a 70-57 FIBA World Cup opening night win over the host Australians at Sydney's Qudos Bank Arena, Bec Allen pacing the home side and Marianna Tolo offering an under-utilised option.
Allen opened her tournament with a 3-point swish and had Australia's first seven points, en route to a team-high 16 as Australia's only consistent offensive threat.
Williams sliced and diced the Opals from the outset and her late 3-pointer destroyed any hope of an unlikely Opals comeback.
Her 23 points at 67 per cent were outstanding, leading Opals defender Steph Talbot unable to make any impression on her.
Playing with great rhythm and sync, France always had the answers, leading at every break and pulling further clear until their game-high lead arrived near the siren.
Whether overwhelmed by the magnitude of the night or simply over-stimulated, the Aussies looked flat at key times with consistent performers such as Cayla George, Ezi Magbegor and Talbot well below their best.
Coach Sandy Brondello's substitution pattern looked erratic and the Opals' inability to find or create open shots was in stark contrast to their opponent.
Defensively they also were a step slow but that can tend to happen when the minutes spread is erratic. Only the starters - Sami Whitcomb, Allen, Talbot, Magbegor and George - had a chance to stay together on the floor for any prolonged length of time.
For others, it was get in, play a few minutes, and out again. Brondello finally turned to Tolo in the third quarter after George had started poorly, and she immediately changed the complexion of the game.
Tolo brought the Opals back into it but like Tess Madgen, Lauren Jackson, Sara Blicavs, Kristy Wallace and Darcee Garbin, was starved of court-time when the magic just wasn't happening.
Even inserting Anneli Maley for a few minutes to see if her energy could ignite the Opals might have been worth the gamble.
But the Opals weren't taking too many chances, defensively or offensively, and France was the sharper outfit all night.
The positive though is history does tend to repeat. And when Australia previously hosted a FIBA Women's World Cup in 1994, it also lost its opening match.
They made it to the semis. Brondello was in that team and there is much improvement latent in her side too. But she has to roll the dice.
TONIGHT: Group A: China 107 d Korea 44. Group B: France 70 (Williams 23, Fauthoux 10, Chartereau 9; Michel 8 rebs; Fauthoux 6 assts) d AUSTRALIAN OPALS 57 (Allen 16, Magbegor 9, Whitcomb, Tolo 8; George, Talbot 7 rebs; 4 with 2 assts).