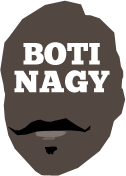 ---
Advertising opportunities available.
Please contact me.
---
WWC: Opals serve up Serbs
Tweet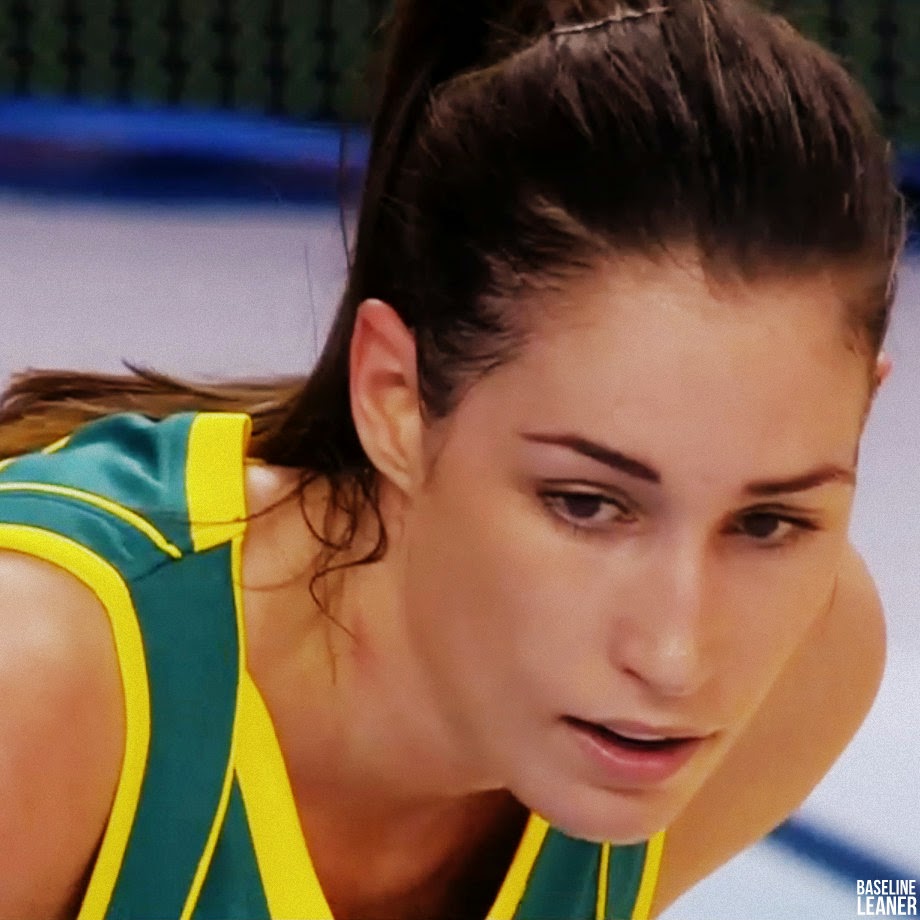 BUILDING on their breakthrough rout of Mali at the FIBA Women's World Cup in Sydney, the Opals tonight turned back a desperate and physical Serbia 69-54 to restart their podium campaign. But they had an anxious overnight wait after star shooter Bec Allen was hurt late in the game and assisted from the floor.?
Having lightly rolled an ankle with 5:30 left and Australia nursing a steady 59-48 lead, why the Opals coaching staff even saw a need to re-insert her as the game wound to its logical conclusion is baffling.
Inside the final two minutes, Allen fell to the floor at the defensive end in a scene reminiscent of her concussion playing for New York Liberty in the WNBA when she also crumpled involuntarily.
Prostrate for some time before managing to struggle to her knees, clutching ribs on her left side, she needed assistance from the court and a wheelchair to exit the arena in a scene that took the gloss from what was otherwise a comprehensive victory.
Starting energetic veteran centre Marianna Tolo for Ezi Magbegor, a Steph Talbot 3-pointer opened the scoring in a match where Australia would never be headed.
Its defence was exemplary all night, a massive step up in intensity even from the 118-58 Mali mauling. In fact much of what occurred at the defensive end excited the big crowd more than the offence, such was the Opals' fervor and hustle.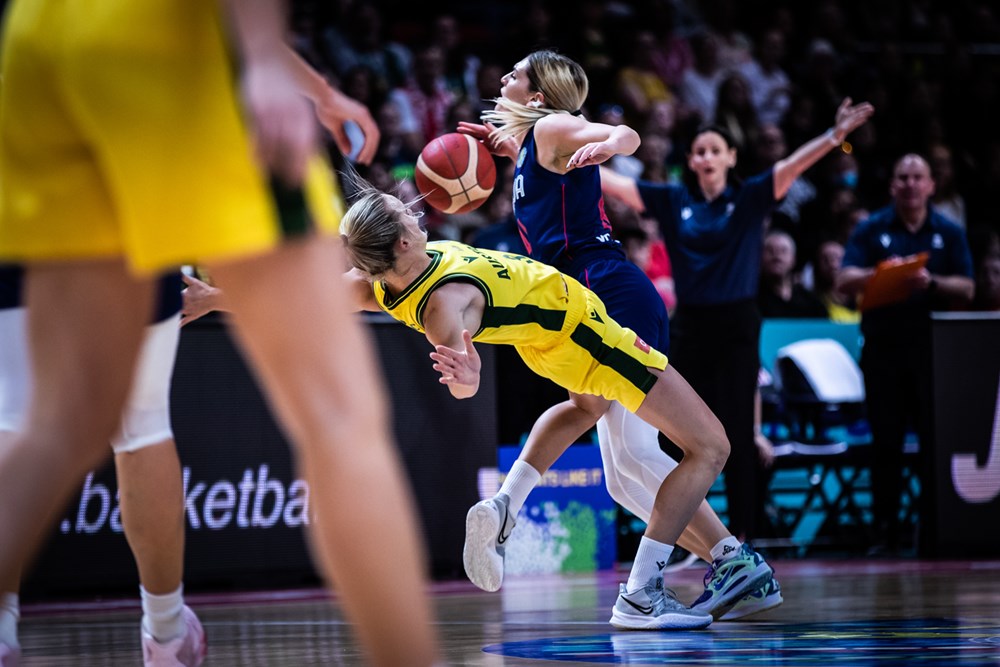 Kristy Wallace harassing the bejesus out of Serbian guard Katarina Zec mid-court, forcing a frustrated offensive foul, was just one of myriad examples of exactly what underpinned the growing Opals lead.
Allen blocked two big shots and Talbot smacked away three as Serbia increasingly was reduced to reliance on Yvonne Anderson. She had 14 of Serbia's 28 points at halftime, Australia ahead by eight but obviously wearing away the resistance.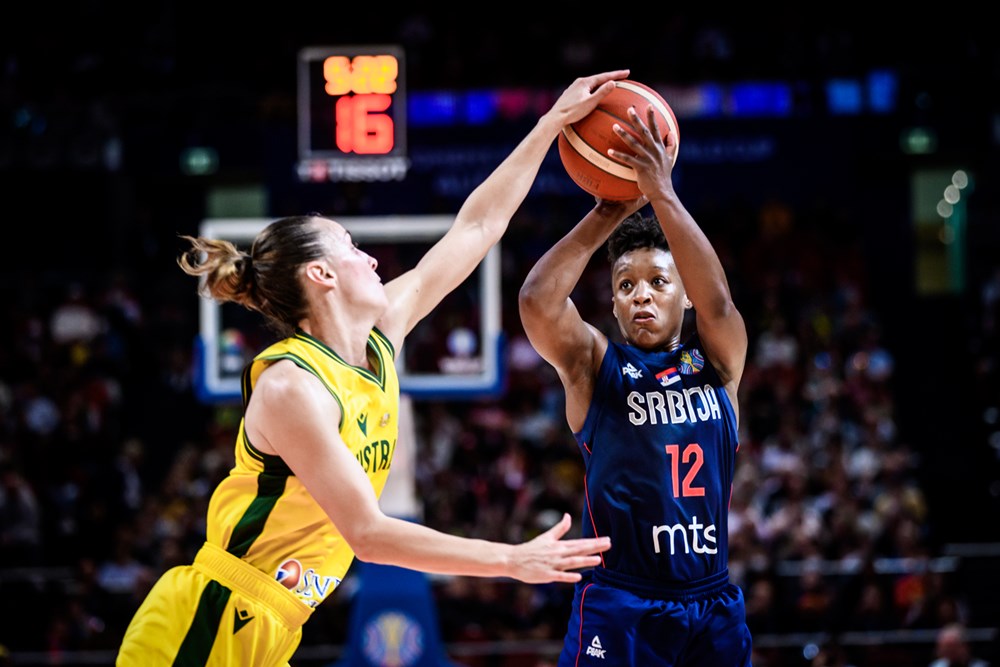 Lauren Jackson's first-quarter insertion again provided a big boost as the Opals' defence forced multiple 24-second shot-clock violations.
From 18-15 ahead, Allen, Sami Whitcomb and Talbot drained successive threes before Whitcomb fed Cayla George for a layup, a 30-19 buffer and time-out Serbia.
Australia was so clean with the ball and committed defensively, it took an interminable amount of time for the whistle to blow and Opals coach Sandy Brondello to be able to send her subs in.
Consequently, she had five lined up to go and fans saw the rare sight of five on-five off as Tess Madgen, Wallace, Sara Blicavs, Jackson and Tolo all entered at once.
With the rest of the defence now also more keyed into the danger Anderson presented, Talbot had plenty of assistance as she kept the star to two second-half points, Australia racing 18 points clear early in the third and now only needing to weather Serbia's desperate attempts to stay alive.
Exposing a startling lack of poise under pressure, Serbia's fullcourt press forced a series of turnovers that brought it rushing back into contention.
Australia coughed the ball up 19 times across the contest, Whitcomb's seven turnovers reinforcing the need for additional minutes for Madgen and Wallace at the point.
Serbia had the deficit back to 43-51 before Jackson's free throws made it a 10-point buffer with a period to play.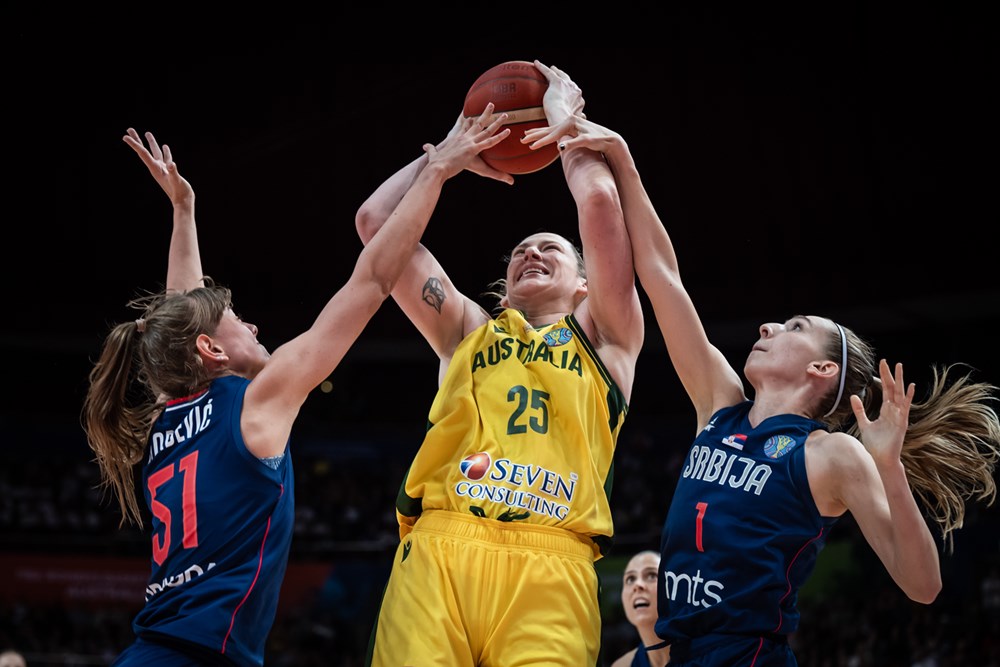 Jackson's nine points and three rebounds in 10 minutes, give little indication of again how influential she was, and Talbot had her best game, running down a long offensive rebound and creating an easy bucket for Magbegor amid her many highlights.
Serbia was chasing all night and rarely looked genuinely threatening, Brondello's decision to tinker with her starters and reduce her playing rotation paying major dividends. Reinserting Allen though may yet prove costly with unbeaten Group B leader Canada on the schedule tomorrow.
SUNDAY:?Group A:?USA 77 d China 63; Korea 99 d Bosnia-Herzegovina 66; Belgium 68 d Puerto Rico 65.?Group B:?France 74 d Mali 59; Canada 70 d Japan 56;?AUSTRALIAN OPALS?69?(Allen 16, Tolo 12, Talbot, Whitcomb 10; George 7 rebs; Tolo 5 assts) d?SERBIA?54?(Anderson 16, Cado 12, Nogic 7; Anderson 7 rebs; Anderson 6 assts).