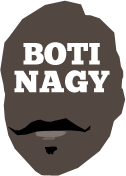 ---
Advertising opportunities available.
Please contact me.
---
Yeah, I know I'm late - Movie Review
Tweet
YES, I realise I'm late to the party but if you, like me, haven't yet discovered what a lot of the free world has known since December, it's time to hit the cinema before it's too late and take in "The Greatest Showman."
No, no, don't go saying "I don't like musicals" with a sweep of your hand and summarily dismiss it as another of those pictures where key characters break into song and it's so "unrealistic."
Yeah. As if "Jumanji" or "Star Wars – The Last Jedi" or "Paddington 2" are realistic!
Come on now. Suspend reality and embrace the fun ride this movie is.
If you're debating nicking to the flicks for some entertaining (high) kicks, start at "The Greatest Showman" and sit back for a couple of hours of pure enjoyment.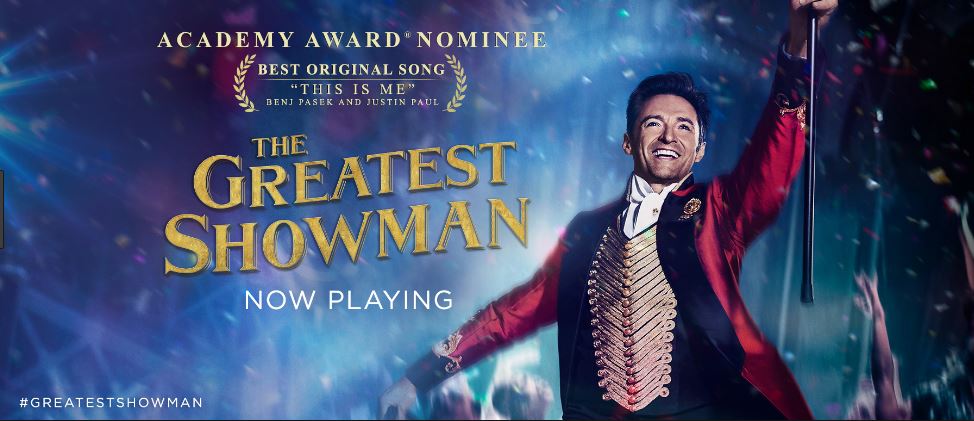 When Hugh Jackman as the ultimate showman PT Barnum isn't dazzling you with his versatile song-and-dance talents, there's Keala Settle threatening to steal the film with the soul-stirring "This Is Me", time standing still for Zac Efron's character as he falls for (spoiler alert) Zendaya, and just so much more.
I know critics have been uptight about the story's inaccuracies but if it was a documentary, would we even be talking about it?
So OK. I confess. I've been a lover of musicals since I saw "South Pacific" as an infant. The first time I heard Bloody Mary singing "Bali Hai", my little mind was blown. It was one enchanted evening.
Too young to understand, I missed the messages of racism and intolerance until I grew older, which then only served to make the experience even more rewarding.
There they were again in "The King and I" as well, and while songs such as "Getting to Know You", and "Shall We Dance?" lived on past the final credits, so did the message this time.
And there they are again in "The Greatest Showman" underpinning some of the richest music you can ever want to hear.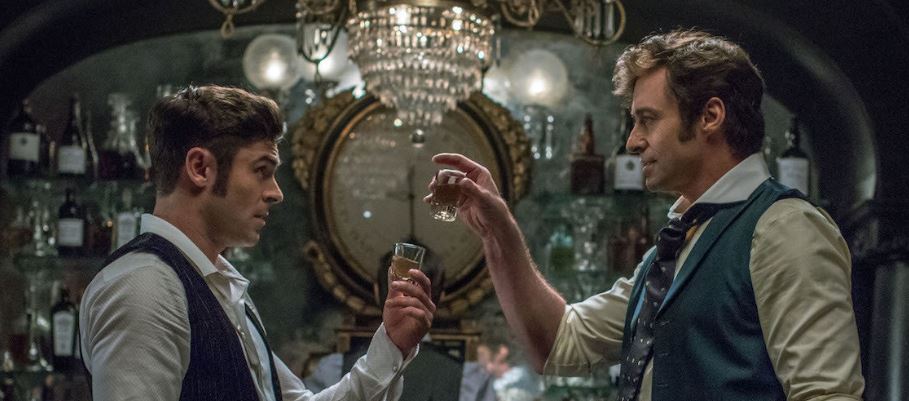 Jackman's scene with Efron in a bar as he tries to lure him to the circus (above) flooded back the delights of Gene Kelly and Donald O'Connor partnering up in "Singin' In The Rain."
The songs really make this work and how smart were the movie's producers to release the soundtrack album on December 8 before the movie opened on December 20?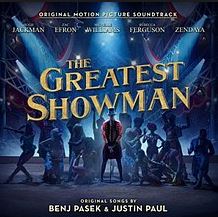 It shot to No.1 in the US, Australia, the UK and there's a reason for that.
Go ahead.
Take a chance if you're "not into musicals" or just hurry up and get off that couch if you are.
It won't be playing forever, even if the songs are etched in my mind and heart now for the duration.
PS
I'd probably draw the line at attending those special screenings where moviegoers can sing along.
Or not.