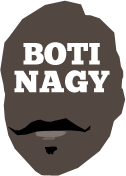 ---
Advertising opportunities available.
Please contact me.
---
In: Flashbacks — Sunday, 13 May, 2018
TODD Blanchfield has been in the news this week and so were Nick Kay and Mitch Norton before him - all former Townsville Crocodiles, the NBL club making a monumental announcement five years ago, On This Day.
In: Flashbacks — Saturday, 21 Apr, 2018
*FLASHBACKS, my irregular "lucky dip" where I just reach into my drawers of old Australian basketball stuff and transcribe or post whatever I find for you.*
In: NBA, Flashbacks — Monday, 16 Apr, 2018
THE NBA Playoffs tipped off yesterday with seven Aussies going into post-season action. But in 2015, this was the last day of the regular season and our own Matthew Dellavedova had a big one, On This Day.
In: Flashbacks — Saturday, 7 Apr, 2018
THE Commonwealth Games are on in earnest, a fitting day to revisit April 7 of three years back when Australia's cross-Tasman rival New Zealand added Adelaide Lightning coach Chris Lucas to its Tall Ferns' coaching panel - On This Day.
In: NBL, Flashbacks — Wednesday, 14 Mar, 2018
MELBOURNE Tigers were gone, their last game of 2013-14 a 39-point belting in Game 3 of the NBL semi finals by Adelaide, but the new "Melbourne United" stepped up to the plate in no uncertain manner at Titanium Security Arena.
In: Flashbacks — Tuesday, 13 Mar, 2018
ON THIS DAY, a mere three years ago, fall-out crashed after current Sydney Kings coach Andrew Gaze publicly declared the NBL should "go into a hiatus," while right here at B.O.T.I., we pointed out a moment of Basketball Australia infamy.
In: Flashbacks — Saturday, 18 Nov, 2017
*FLASHBACKS, my irregular "lucky dip" where I just reach into my drawers of old Australian basketball stuff and transcribe or post whatever I find for you.*
In: Flashbacks — Sunday, 1 Oct, 2017
*FLASHBACKS, my irregular "lucky dip" where I just reach into my drawers of old Australian basketball stuff and transcribe or post whatever I find for you.*
In: Flashbacks — Saturday, 23 Sep, 2017
*FLASHBACKS, my irregular "lucky dip" where I just reach into my drawers of old Australian basketball stuff and transcribe or post whatever I find for you.*
In: Flashbacks — Saturday, 16 Sep, 2017
*FLASHBACKS, my irregular "lucky dip" where I just reach into my drawers of old Australian basketball stuff and transcribe or post whatever I find for you.*