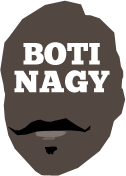 ---
Advertising opportunities available.
Please contact me.
---
In: Flashbacks — Sunday, 5 Aug, 2018
*FLASHBACKS, my irregular "lucky dip" where I just reach into my drawers of old Australian basketball stuff and transcribe or post whatever I find for you!*
In: Flashbacks — Sunday, 8 Jul, 2018
*FLASHBACKS, my irregular "lucky dip" where I just reach into my drawers of old Australian basketball stuff and transcribe or post whatever I find for you ... and wow, did something interesting pop up this week!*
In: Flashbacks — Saturday, 30 Jun, 2018
THE Illawarra Hawks have signed former Townsville MVP and star import Jordair Jett for their 2018-19 NBL campaign and he had this to say in the wake of good friend Brian Conklin's sacking in 2015.
In: Flashbacks — Saturday, 23 Jun, 2018
KEN Richardson – a name still conspicuous in its continued absence from Basketball Australia's Hall of Fame – passed away on October 22, 2013. The next day, I wrote the obituary for one of Australian basketball's and the NBL's all-time greatest.
In: NBL, WNBL, Boomers & Opals, NBA, SA, Flashbacks, Misc — Monday, 28 May, 2018
APOLOGIES friends and readers. I know the site has been inactive for just over a week, and thanks to those who've contacted me, concerned for my wellbeing.
In: NBA, Flashbacks — Sunday, 20 May, 2018
TIME flies and ON THIS DAY, just two years ago, we celebrated the return home of South Australia's own NBA star, Joe Ingles, with a series of feature articles. It makes for an interesting revisit.
In: Flashbacks — Sunday, 13 May, 2018
TODD Blanchfield has been in the news this week and so were Nick Kay and Mitch Norton before him - all former Townsville Crocodiles, the NBL club making a monumental announcement five years ago, On This Day.
In: Flashbacks — Saturday, 21 Apr, 2018
*FLASHBACKS, my irregular "lucky dip" where I just reach into my drawers of old Australian basketball stuff and transcribe or post whatever I find for you.*
In: NBA, Flashbacks — Monday, 16 Apr, 2018
THE NBA Playoffs tipped off yesterday with seven Aussies going into post-season action. But in 2015, this was the last day of the regular season and our own Matthew Dellavedova had a big one, On This Day.
In: Flashbacks — Saturday, 7 Apr, 2018
THE Commonwealth Games are on in earnest, a fitting day to revisit April 7 of three years back when Australia's cross-Tasman rival New Zealand added Adelaide Lightning coach Chris Lucas to its Tall Ferns' coaching panel - On This Day.