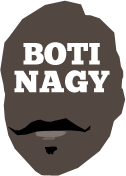 ---
Advertising opportunities available.
Please contact me.
---
In: SA — Monday, 20 Aug, 2012
HARD to believe but the BSA will be doing it, yet again, this weekend.
In: NBL, SA — Sunday, 19 Aug, 2012
THE South Australian State Government should bite the bullet and buy the Adelaide Arena from the Commonwealth Bank, then sell it to basketball for $1.
In: SA — Saturday, 18 Aug, 2012
NORWOOD will incorporate its past into its future with its new uniforms for senior and junior teams.
In: SA — Thursday, 16 Aug, 2012
SOUTH Australian basketball is in such a parlous state (pun intended) I cannot see a way forward while the current administration remains in control.
In: SA — Thursday, 16 Aug, 2012
WHY is the State League in South Australia still referred to as the Central Australian Basketball League?