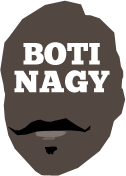 ---
Advertising opportunities available.
Please contact me.
---
In: SA — Sunday, 8 Sep, 2013
BASKETBALL SA needs to extract the digit and either make its 2014 State Basketball League something truly worth contesting, "pull the pin" and return to the SEABL or have its clubs "demerge".
In: NBL, SA, Misc — Monday, 2 Sep, 2013
COME on now. "Fans" cannot already be seriously dismissing the chances of NBL teams on the basis of half-baked, half-lineup preseason games or "exceptional recruiting."
In: NBL, SA — Friday, 30 Aug, 2013
BUSY day today at the keyboard for my employer NewsLtd so bear with me blogofiles - tomorrow will be a brighter day.
In: NBL, Boomers & Opals, SA, Misc — Thursday, 29 Aug, 2013
ATTENDED my first Adelaide 36ers practice of the preseason today under the new regime of NBL championship-winning coach Joey Wright and came away impressed with the club's direction - up.
In: NBL, SA, Misc — Monday, 26 Aug, 2013
GARY Ervin is excited about the talent level in the 2013-14 NBL, whether we're talking James Ennis or Stephen Dennis.
In: NBL, WNBL, SA — Sunday, 25 Aug, 2013
THE older I get, the more nostalgic I seem to become so today was a treat to see Julie Nykiel, Eddie Murtagh, Huba Nagy, Cass Pujals and Mike McKay once again.
In: NBL, Boomers & Opals, NBA, SA, Misc — Friday, 9 Aug, 2013
THE NBL draw is out, the Opals suffer a blow, my brother gets his own line, and Ben Madgen shows again he is a special athlete and person – all in all, it was a pretty good day.
In: NBL, SA — Tuesday, 6 Aug, 2013
THE new NBL expects to reveal its finalised draw "within a few days" as it continues its behind-the-scenes revamping of its rejuvenated product.
In: NBL, NBA, SA, Misc — Tuesday, 30 Jul, 2013
McDONALDS today formally backing the Townsville Crocodiles as the NBL club's naming rights sponsor is a bigger story than most sponsorship yarns as the climate of trepidation around the league shifts to anticipation instead.
In: NBL, WNBL, Boomers & Opals, NBA, SA — Wednesday, 24 Jul, 2013
WOULD love to see the 10-man Boomers team – OK, Basketball Australia is calling it a "squad" – announced today playing a game or two.