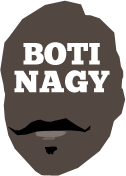 ---
Advertising opportunities available.
Please contact me.
---
In: SA — Wednesday, 5 Sep, 2012
TWELVE months ago, the finals of the SA State league and the Woollacott/Halls Medal dinner were a fiasco of bad scheduling and foul behavior.
In: SA — Sunday, 2 Sep, 2012
AND that is why, just when you think you might be getting a fraction jaded, you find you still passionately love basketball.
In: NBL, NBA, SA — Friday, 31 Aug, 2012
LUKE Schenscher always struck me as the perfect choice for an Adelaide 36ers captain - had he stayed after his debut season.
In: SA — Monday, 27 Aug, 2012
STURT guard Tom Daly last night reinforced the Sabres' domination of the Woollacott Medal while Jess Mahony became a multiple Halls Medallist at this year's joint-count.
In: NBL, SA — Monday, 27 Aug, 2012
WOLLONGONG signing Adris "2Hard2Guard" Deleon means the Hawks again will be very much in the mix of what threatens to be a fiercely contested 2012-13 iiNet NBL championship.
In: SA — Monday, 20 Aug, 2012
HARD to believe but the BSA will be doing it, yet again, this weekend.
In: NBL, SA — Sunday, 19 Aug, 2012
THE South Australian State Government should bite the bullet and buy the Adelaide Arena from the Commonwealth Bank, then sell it to basketball for $1.
In: SA — Saturday, 18 Aug, 2012
NORWOOD will incorporate its past into its future with its new uniforms for senior and junior teams.
In: SA — Thursday, 16 Aug, 2012
SOUTH Australian basketball is in such a parlous state (pun intended) I cannot see a way forward while the current administration remains in control.
In: SA — Thursday, 16 Aug, 2012
WHY is the State League in South Australia still referred to as the Central Australian Basketball League?