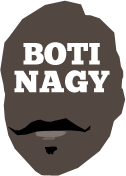 ---
Advertising opportunities available.
Please contact me.
---
In: SA, Misc — Sunday, 7 Oct, 2018
TOBELA Mdaka has enjoyed a rich sporting career as a premier South African rugby player, but there is life after the roar of the crowd abates as the star will relate on Wednesday in Adelaide.
In: WNBL, Boomers & Opals, SA — Friday, 7 Sep, 2018
MIKAYLA Pirini has forced her way back into MAC Adelaide Lightning's WNBL team which also is celebrating WNBA centre Kayla Alexander's selection for the 2019 FIBA World Cup in Tenerife, Spain later this month.
In: SA — Saturday, 1 Sep, 2018
SOUTH Australia's longest-running basketball camp - the Tristar Camps now entering their Michael Jordan (#23) year of annual summer activity - has joined one of the nation's finest security operations, Titanium Security Australia, for 2019.
In: SA — Saturday, 1 Sep, 2018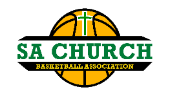 SA CHURCH Basketball turns 70 when its 2019 Winter Season tips off, the long-established competition launching an Under-20 grade as part of its long-term growth plan.
In: SA, Misc — Thursday, 23 Aug, 2018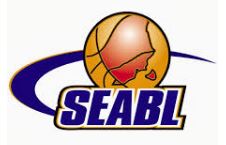 HOBART Chargers and Bendigo Lady Braves look likely to be the "farewell" champions of the SEABL following Basketball Australia's decision to abandon managing the country's longest-running interstate league.
In: NBL, WNBL, SA, Misc — Sunday, 19 Aug, 2018
BASKETBALL around the nation enjoyed some amazing grand finals over this weekend, with WNBL championship winners Gabrielle Richards and Kelly Wilson by far the standouts in the SEABL women's decider.
In: SA, Misc — Friday, 3 Aug, 2018
SOUTH Australia's basketball charity The Free Throw Foundation has released another round of funding for the state's basketball community through its "Assist Program."
In: SA, Misc — Sunday, 29 Jul, 2018
THE optimist in me likes to believe we all have that one – or more – friend(s) we can go years without seeing, but with whom we instantly can resume a conversation as if the intervening month, year, decade was merely a moment.
In: SA — Monday, 23 Jul, 2018
ALEX Starling last night immortalised himself in SA's sporting annals when he won the Premier League's prestigious Woollacott Medal for the second time, while Chelsea Brook swept through the women's competition to claim the Halls Medal.
In: SA — Saturday, 21 Jul, 2018
FORESTVILLE Eagles again are looking to utilise a Basketball SA bylaw "loophole" to allow ineligible star Daniel Johnson to participate in the playoffs from next weekend.